If you have a passion for cutting and styling hair, as well as good business sense, you may want to consider opening a hair salon of your own. However, owning a business is not all fun and games. It can also be quite difficult at times. One of the most important aspects of your business includes marketing and advertising your business. Being a new business owner, you may not be aware of the many methods and strategies you can use to Market your hair salon. Relax. I am here to show you how to do exactly that.
If you are the owner of a hair salon, here are 10 proven methods that you can use to market your salon and increase your revenue by growing your customer base:
Offer referral discounts for current clients who recommend new customers.
Establish a loyalty program or a reward card system.
Post coupons in your local newspaper or other publications.
Purchase ads on social media.
Make sure that you are buying Google targeted ads.
Use your social media accounts to show off your staff.
Encourage current clients to give you positive Yelp reviews.
Offer birthday promotions four discounted services.
If you are comfortable enough, post videos on YouTube of your work.
Offer flash sales for your social media followers.
So, let's start discovering a few ways that you can market your hair salon to the masses while seeing a significant increase in your bottom line.
Why Is Marketing Important For Your Hair Salon?
According to the Oxford English Dictionary, the definition of marketing is "the action or business of promoting and selling products or services, including market research and advertising." A good marketing strategy is essential to the life of your business. Implementing and using an effective marketing strategy can get your hair salon's name out to the public, bringing in new customers in the process. After all, isn't that the point of marketing?
What Are Some Effective Ways To Market a Hair Salon?
Traditional Marketing
While many businesses now use social media and digital marketing as a major part of their marketing strategy, that does not mean that you should shy away from using traditional methods of marketing to promote your hair salon. Referral discounts and loyalty programs are the most effective way to keep your current customers coming back to your salon for all of their hair care needs.
One marketing strategy that many businesses are using is loyalty cards. The client is issued a card, and they receive a punch hole or a check mark every time they come in for a cut and a style. After the client has their card marked or punched ten times, they can receive a free haircut. Your salon could even launch a promotion that encourages current clients to bring in new clients by offering discounts to both people if they come in at the same time for a haircut, a coloring, or any other service your salon offers.
Posting coupons in your local newspaper can also get new customers coming through the door. This is an inexpensive yet effective way to promote your business. Another form of traditional marketing is the oldest form of marketing. As the old saying goes, "Word-of-mouth advertising is the best form of advertising." You can take advantage of this by encouraging your customers to post positive reviews on sites such as Yelp.
Finally, if you are looking for a unique and different way to promote your hair salon, you can Implement a promotion that offers current and new clients discounts if they come in on their birthday. What better way to celebrate your birthday than with an exciting new look, or a fresh cut? People like to feel special, and they will certainly remember your salon for making them feel special on their big day.
Check out some ideas for hair salon loyalty cards!
Digital Marketing
Digital marketing has become quite popular, and it is understandable why it has become the marketing method of choice amongst most businesses. When conducting a Google search, most of the initial results are advertisements that are purchased by business owners like yourself. Why not purchase an ad on Google search or Facebook? They are relatively inexpensive and have the potential to be seen by thousands of people. Now that's what I call bang-for-your-buck!
Social media accounts such as Facebook, Twitter, and Instagram can be used for much more than catching up with old friends and organizing social events. These forms of social media can be the most effective way for you to bring in new customers to your hair salon. Using your social media accounts to show off the skills and talents of your staff, or to promote a flash sale, is an amazing way to get people talking about your business.
There are several business owners who would like to use their social media accounts to promote their business. However, they do not know how to make a post that can get the attention of potential customers. The most important thing to remember when you are using your social media to promote your hair salon is to create interesting and engaging posts. The goal is to get people interacting with you, so you could open a discussion by asking a question or posting a survey. Just make sure that it is business-related, and always keep it professional.
If you feel comfortable in front of the camera, starting a YouTube channel can also get your name out there quickly. A few ideas that you can include on your YouTube channel would be tutorials on how to fix certain hairstyles; videos showing you cutting and styling hair; videos of your staff coloring hair, and makeup tutorials. Just be sure that you have no qualms about being in front of the camera. Make sure that you are warm and sincere, and try not to appear distracted or nervous.
Conclusion
If you are not properly marketing your business, chances are that you are not bringing in any new clients. Your hair salon needs new clients if it is going to survive. So, how do you bring in new clients? The answer lies in your business plan. A solid, well-executed marketing strategy is the best way to alert potential clients and inform them of the service is your salon is capable of providing them. While some traditional methods of marketing such as coupons or business cards may still be effective, some of the best marketing strategies rely on social media.
Using your social media accounts to show off the skills of your staff is always a great idea. You can also promote flash sales using social media. Purchasing ads on Facebook or Google can also increase your client base. Finally, you can always look for your current clients to help bring in new clients through positive reviews. Loyalty or reward programs are also quite effective in keeping current customers coming back. Starting a YouTube channel and posting videos is also a great promotional tool, as long as you are comfortable in front of the camera. Finally, birthday promotions are a fantastic way to keep customers coming in.
Related Questions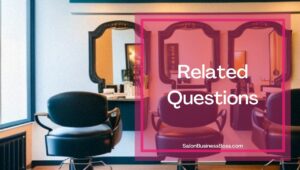 How much should your marketing budget be for a small business? According to the United States Small Business Administration, the annual marketing budget for a small business should be anywhere from seven to seven percent of the gross revenue of the business. This applies if your business is doing less than 5 million dollars per year in sales, and your net profit margin is between the 10 and 12 percent range.
How do you start a hair salon business? Starting a small business can be intimidating. Several factors go into starting a business of your own. This holds for hair salons as well. According to NerdWallet, here are the steps you should take to open a hair salon:
Write a business plan.

Choose your legal structure.

Register the business and name.

Choose a location.

Get a license and get insurance.

Choose suppliers and get your supplies.

Purchase equipment and furniture.

Hire and train your stylists.

Start booking and marketing.

​
Looking to start your own Salon? Get the documents you need to get organized and funded here.
Please note: This blog post is for educational purposes only and does not constitute legal advice. Please consult a legal expert to address your specific needs.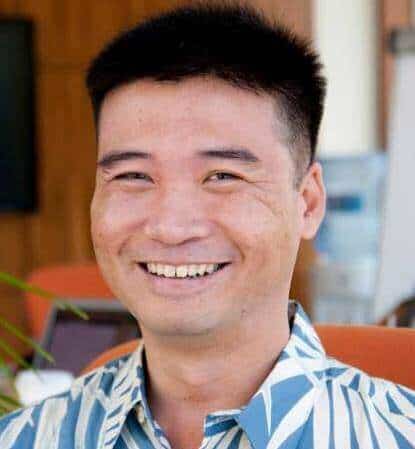 About the author. Entrepreneur and Salon Business Fan.
Hi! I am Shawn and I am a happy individual who happens to be an entrepreneur. I have owned several types of businesses in my life from a coffee shop to an import and export business to an online review business plus a few more and now I create online salon business resources for those interested in starting new ventures. It's demanding work but I love it. I do it for those passionate about their business and their goals. That's why when I meet a salon business owner, I see myself. I know how hard the struggle is to retain clients, find good employees and keep the business growing all while trying to stay competitive.
That's why I created Salon Business Boss: I want to help salon business owners like you build a thriving business that brings you endless joy and supports your ideal lifestyle.