Starting a hair salon can be a daunting task, especially if you are trying to establish a business with little to no money. The good news is that the sales industry has been skyrocketing lately, and people are spending more money than ever before. While starting any new business can be a risk, doing so when the economy is on the rise can make it significantly less frightening. But what if you don't have the funds necessary to start a salon? Relax. If you are long on ambition but short on startup capital, you can still start your hair salon in 2022. Here's how…
To start a hair salon business with no money upfront, you need to follow these six essential steps in order:
Draft a solid one-page business plan.
Establish and adhere to a strict startup budget.
Secure the necessary financing needed to start your salon.
Decide whether you want your salon to be an LLC or a sole proprietorship.
Choose a name for your salon that fits your personality.
Register your business and obtain the necessary permits and licenses for your salon.
In this article, I am going to walk you through each of the six steps you need to follow to be able to start a hair salon with little to no money. I will also include a few steps that you need to take to prepare yourself to open a hair salon. By the time we are done, you will be ready to start your hair salon, and you will be equipped with the knowledge necessary to obtain startup capital and get your business established.
How To Prepare To Open Your Salon
Obtain Knowledge and Experience
There are two things that you are going to need before you consider opening a hair salon. These two things are experience and knowledge. The first thing that you will need to do is to brush up on the theory and practical skills you will need to take care of your clients. The next step you will need to do is to gain the experience necessary to start a hair salon. However, if you are reading this article, you probably already have the experience needed to start a salon of your own. Once you have the knowledge and the experience you need to go into business for yourself, it's time to move on to phase two of your preparation.
Get A Mentor
Have you ever considered asking an experience salon owner to be your mentor? A mentor and provide you with a plethora of knowledge they have acquired through many years in the salon business. The knowledge that a mentor can provide is quite valuable and can be yours for the taking. All you have to do is ask. A mentor can also help you to form a vision of how you want your salon to be. They will be able to inform you of what works and what doesn't work in the hair salon business. Listen to what your mentor has to say. They have already been where you want to be and can provide you with the necessary advice to help get you there.
Decide On the Type of Salon You Want
The next step you should take in preparation for opening a salon of your own is to have a clear definition of what type of salon you would like to establish. Will you be a full-fledged beauty salon? Will your business provide manicure and pedicure services? Are you going to offer tanning services? These are just a few of the questions you will need to ask yourself when you are deciding what type of salon you want to start. Once you decide what type of salon you are going to open, you will also need to gain an understanding of the type of clients your salon will serve.
Draft a Solid Business Plan
Now that you know what type of salon you want to open, and you have an understanding of the type of client your business will serve, it is time to make your dreams a reality. The first step that any business owner should take is to draft a well-written, solid, one-page business plan. Think of the business plan as a roadmap that if followed, will lead you to the success you desire as a proud salon owner. Owning a business starts with a plan, and it is time to put pen to paper and draft your first business plan. So, what should be included in a business plan?
The first thing that you should remember about your business plan is that you need to keep it short and to the point. This is your first business plan, and you want to keep it as uncomplicated as possible. While each business plan will be drafted to suit the needs and the vision of each business owner, several key elements should be included in every business plan. The twelve necessary elements of a solid business plan include the following:
Executive Summary

Founder (team) and business leadership

Product or Service

Market and sector

Distribution and marketing

Co-workers and business coordination

Legal form

Chances and risks

Capital requirement

Finance plan

Further documents

right measure
Establish and Adhere to a Strict Startup Budget
While you may be opening a hair salon without any personal funds involved, you must remember that you will have to obtain startup capital from somewhere to start your business. It will be up to you to not only establish a strict startup budget, but you will also have to be sure to adhere to that budget. One way to trim down your budget is to see if you can borrow older salon equipment until you get established, and can purchase salon equipment of your own. You may also want to consider keeping your staff to a minimum until you can build up a client base that justifies hiring additional employees. Keep in mind that your first building does not have to be a permanent location. Try to find a location that fits your budget, but is also easily accessible to the client base you want.
Secure the Financing You Need to Start Your Salon
When it comes to starting any type of business, including a hair salon, you aren't going to need to secure some form of startup capital, even if you are not using personal funds. The money has to come from somewhere, and it's up to you to provide the ambition and drive to secure that funding. There are several options you can pursue when it comes to getting the startup capital that will be necessary to open your hair salon. One method you can pursue is to get venture capital from outside investors, in which you provide a share of your business in exchange for your investors to provide the funding you need to start your business.
Another way that you can obtain the start-up capital you need without coming out of your pocket is to get an SBA loan from the Small Business Administration. These are bank loans that are guaranteed by the Small Business Administration when the bank thinks that the loan may be a bit too risky for them to back a start-up business. Loans back by the SBA are not easy to be approved for, but they have very low-interest rates, and you can borrow a considerable amount of money. You may also take longer to pay back an SBA-backed loan than you would be able to take to pay back a standard bank loan. Of course, this will all be determined by the terms of the loan.
Decide Whether You Want an LLC or a Sole Proprietorship
Starting a hair salon will require you to make lots of decisions. One of the most important decisions you must make is whether you want your business to be an LLC or a sole proprietorship. If you choose to open a sole proprietorship, you need to remember that while you are the only person in charge, there is no distinction between you and your business. The downside to owning a sole proprietorship is that an individual may take legal action against you and your business. Should you choose to start an LLC, your business will have more than one owner. However, owners of a Limited Liability Company are not limited to individual people. They can include other businesses as well.
The downside to being part of an LLC is that you are not the sole decision-maker for the business. If you pursue Venture Capital to open your hair salon, you will probably have to establish an LLC since there are multiple investors in your business. If individual investors are providing the start-up capital you need to establish your hair salon, they will probably want some say in the day-to-day operations of the business. However, you may consider this to be a small price to pay to get the funds you need to open your hair salon without coming out of your own pockets.
Choose a Name For Your Salon
Without a doubt, this is going to be the easiest part of opening your hair salon. However, you should not overlook the importance of this step. When choosing a name for your salon, you have to find one that fits not only your personality but also the clientele you want. If you want your salon to have an upbeat and bright atmosphere, you must choose a name that is indicative of a bright and upbeat atmosphere. Should you be confused about how to choose a name for your salon, Forbes has offered the following twelve tips for naming a business:
Avoid hard-to-spell names.

Don't pick a name that could be limiting as your business grows.

Conduct a thorough Internet search.

Get the .com domain name.

Use a name that conveys some meaning.

Conduct a trademark search.

Conduct a Secretary of State search.

Assess if the name is catchy.

Get feedback on the name.

Make sure the name sounds good when said aloud.

Use resources available for brainstorming names.

Make sure you are personally happy with the name.
Register Your Business & Get Permits and Licenses
This is the most important step in starting a hair salon of your own because this is the stuff that makes your salon an official business. The first step you will need to take in this phase of opening your hair salon is to register your business name and obtain a DBA (Doing Business As) license. If you are unsure of where to start, you can apply for a business license at the Small Business Administration website. This website can provide you with useful links for both the federal and state licenses and permits you will need for your hair salon. Once you have gotten all of your permits and licenses in order, you will be the proud owner of an official business.
Here are the five permits needed to open a hair salon!
Conclusion
Starting a hair salon, or any other small business, without having to come up with any money out of your pocket can seem quite intimidating. However, if you have enough drive and ambition, you can be the proud owner of a hair salon by securing startup capital through investors or an SBA-backed loan. By following these steps I have provided you in order, you can be well on your way to being a small business owner without personally funding your salon. Remember that it all starts with a concise, well-written business plan. This is the roadmap that is going to take you to the success you want for your business.
You will also need to establish and adhere to a strict budget, and get creative with ways that you can save money while starting your salon. Once you secure the funding you need, you will need to decide whether you want to start an LLC or a sole proprietorship. Now, it's time to choose a name that fits both the personality of your business and the type of client you want for your business. Finally, register your business with the SBA, and obtain all of the necessary licenses and permits you need to open a salon. After you have done this, you are ready to rock! I wish you all the best of luck in your business ventures.
Related Questions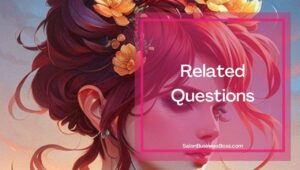 How do I find a good location for my hair salon?
When you are going into business for yourself, one of the most important decisions that you will have to make pertains to choosing the right location for your business. This can have a significant effect on whether or not your business is successful, and the type of clients your business will draw. According to Entrepreneur, here are a few tips on how to choose a good location for your business;
Consider demographics.

Pay attention to foot traffic.

Check your proximity to the competition.

Check the building's infrastructure.

Consider the cost of rent and utilities.
Can I find other sources of funding besides getting venture capital from investors or getting an SBA-backed loan?
Loans that are backed by the Small Business Administration are notoriously known as being hard to get approval. This is due to the large volume of paperwork required for an SBA-backed loan. However, there are several options available to you if you need startup capital for your small business. Some of these options include:
Community development finance institutions

Partner financing

Angel investors

Crowdfunding

Grants

Peer-to-peer or marketplace lending
Looking to start your own Salon? Get the documents you need to get organized and funded here.
Please note: This blog post is for educational purposes only and does not constitute legal advice. Please consult a legal expert to address your specific needs.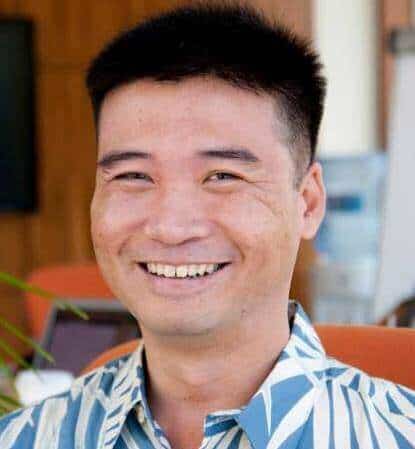 About the author. Entrepreneur and Salon Business Fan.
Hi! I am Shawn and I am a happy individual who happens to be an entrepreneur. I have owned several types of businesses in my life from a coffee shop to an import and export business to an online review business plus a few more and now I create online salon business resources for those interested in starting new ventures. It's demanding work but I love it. I do it for those passionate about their business and their goals. That's why when I meet a salon business owner, I see myself. I know how hard the struggle is to retain clients, find good employees and keep the business growing all while trying to stay competitive.
That's why I created Salon Business Boss: I want to help salon business owners like you build a thriving business that brings you endless joy and supports your ideal lifestyle.