Starting your own small business can be complicated enough, but how can you start your own lash business? What do you need to do before you start it, and what specific ideas can you use to make your lash business thrive?
How to Start a Lash Business
Take a lash extension course.
Create your business plan and start a business bank account.
Outline what you would like to offer with your business.
Find a location or make sure your existing location is up to code.
Sort out your staff and payroll.
Start your marketing.
Evaluate what works and what doesn't work.
Stay consistent with your branding, your message, and your work.
Enlist expert assistance.
Stay true to your mission statement and business philosophy. 
There are set steps to starting your small business—and following them does not have to be hard. If you take your business planning step by step, you too can start a lash business that can grow and thrive. Check out the following steps to make your journey to small business ownership easier.
1. Take a lash extension course.
If you are interested in this field, there are several steps you need to take before you even consider creating your business plan, including registering for an eyelash extension course.
Make sure you choose your specialization. Whether it's straight-line sets or volume, search for a class which matches the style you want to use in your business. You must also choose what structure you want—several weeks of courses or a short-term crash course.
Depending on the state, you may also be required to have either a cosmetologist license or an esthetician license. This can require some additional schooling. Look for schools in your area if you need this education.
Once you figure out what you want out of your class, you can start planning your business.
2. Create your business plan and start a business bank account.
As with any business, you need to sort out your business plan prior to doing anything. This business plan outlines all the things you wish to do in your business—management, finances, staffing, operations, services you will provide. This plan should be done prior to any sort of physical purchasing, leasing of space, or any of the other steps on this list.
When you work on your business plan, you need to determine how you want your business to be structured. Operating under a different name than your personal name will make your lash business a "doing business as" business. If you register under your own name, as a partnership, within an incorporation, or a limited liability company, each one has its own rules and regulations under the eyes of the law. For most lash businesses, you should consider a limited liability company, or an LLC.
In this step, you should also consider the insurance you need, and if you are planning on offering it to any future employees.
In your business plan, you should also consider a name for your business. Because you want your business to stand out, make sure you pick something that is both relevant yet timeless. To protect your brand and your name, consider visiting the U.S. Small Business Administration website. You can also find help on creating your business plan with the SBA's small business guide.
During the creation of your business plan, you should also start to consider your budget and all your loan options. If you are planning on getting a brick-and-mortar location, this is imperative for your business—your business plan is necessary for most financial institutions to give out a loan. They will want to know your short-term and long-term goals before even considering lending you the money.
This is also the point in the process where you should separate your business and personal finances. You do not want all of your money going into one account—not only is it very disorganized, but when it comes down to tax time, you will have a problem separating the two. Having your own business account will also help you to know how much you have at any given time to spend on your lash business, and you will be able to create your own budget, along with understanding how much you owe in federal and state taxes, especially if you are working as an independent business owner. If you need additional help on budgeting for your lash business, visit the U.S. Small Business Administration website.
Some of the potential costs of your lash business include lash courses or certifications, your business registration and license, and business insurance. If you are looking to start in a new location, you will need any décor for your studio and all your supplies. Only then can you sort out your potential budget and what income goals you may want.
During the creation of your business plan, you should also think about your philosophy and mission statement. You can determine the important things about your business, why you want to start a lash business, and what you want to provide to your customers through your business.
3. Outline what you would like to offer with your business.
While this section technically lies within your business plan, it is a large chunk of what you should be considering before going on to the next step. There are many things you can offer within your lash business, including:
Initial sets, including several types

Extension

Filling

Tinting

Removal

Gift cards
Make sure you include these supplies in your budget and pick out quality supplies. The better the quality, the better your client experience. Here, you must also decide how much each one of your services will cost. Include in your budget the cost of those materials, your time, any travel costs if you are going into a client's home, insurance, and website and marketing. All those items should be included before you decide how much to charge for each service.
When you're determining your services, you should also consider what equipment you will need and what your business will look like. In this juncture, you should also think about your intended customer base and how you can play to their wants and needs.
This is also a great time to do research on any possible services you might want to consider offering down the road. While it may not be in the short-term part of your business plan, expanding can always be included in the long-term.
Learn how to start a Lash Business from home!
4. Find a location or make sure your existing location is up to code


If you are creating your business in a new location, you will have to scout for the best location for your lash business. That sometimes includes finding your competition and seeing what they are offering. Don't be afraid to visit these businesses and investigate—you may also get ideas for your own, along with ways that you would like to improve on their business models.
Also consider parking, foot traffic, other businesses, and the demographic of the area when you're looking for a physical location. You want to be able to bring in more customers by your location, not be hindered by where you are. This is where your business plan comes in—you'll have all that information plotted out before you even look for a location. This research, though, may also impact the information on your business plan. Don't be afraid to make edits to that plan as you go.
If you intend on opening a home salon or renting a booth, there are other factors that go into that. There are pros and cons to each—with a home studio, you control everything. If you decide to go this route, make sure your home studio still looks professional—just because it's at your house doesn't mean you should skimp on the experience. With a booth rental, you don't have as much flexibility.
If none of these options excite you, consider running a mobile business. If you are interested in taking your show on the road, you can also create a mobile eyelash extension service where you visit the clients' homes for your service. This can be the cheapest option for many, as you are working out of your vehicle, but consider cleanliness and insurance, along with any state requirements, before you make this choice. Decide what you want out of your business before you decide where you want to put your business.
Regardless of whether you intend on opening your business in a new location or in a home, you will have to have licenses to operate. While they vary from state to state, check in with your local health department for further information. Because it is still a new industry, locations all have different requirements in terms lash extension services—you may need a cosmetology or esthetician license. Contact your state's licensing board for more information.
Most states or localities require your business to at least have a business license. This will allow you to operate in your location, along with track any legal information and taxes. Most states will also require signage, plumbing, or electrical permits for your location.
5. Sort out your staff and payroll.
As part of your business plan, you may have outlined whether you need to hire staff or if you're going to start out solo. You need to make sure your staff, whether it is just you or multiple people, have the proper training and can work face to face with clients. Customer service backgrounds are a must because they are the face of your business.
Whether it is just you or more people, also consider looking into continuing education. Investing in your employees and yourself is imperative to allowing your business to grow.
6. Start your marketing.
Marketing can make or break your new business. If you do not start it out correctly, you may not have enough business to continue. There are many options out there for you, so consider your main demographic before choosing what kind of marketing you would like to do.
One of the easiest and most effective ways of marketing is creating a website and social media pages. You need both to properly run a business—because you have complete control over your website, both with messaging and design, it is the first line of information for your potential and existing clients. When creating your website, make sure you include information about your business, where to find you, a booking page, and your services and pricing. You can also include a gallery of before and after photos of your work—this is a great way to get people to really understand what your skills are and what your services look like.
Consider digital marketing next, through email blasts, ads on social media, etc. These are going to go out to the most users at a lower cost. Also make sure you are using your Google My Business account. Most people will search for you on Google, so sign up for control of that information—you can add hours, phone numbers, and even pictures to the Google sidebar. If you are in a community where flyers are used to promote businesses, that is another option for you.
Another way to market your lash business is by meeting up with other small business owners in your community. Networking will only get the word out about you more, and if you start to build a community between others, you can share information—and assistance.
You should also encourage reviews—that word of mouth advertising gets around in this electronic age, and people want to know from your customers what you can provide.
7. Evaluate what works and what doesn't work.
Once you open your business, you will have time to consider the things that are working and the things that you can improve. Are there services you are providing that aren't getting purchased? Remove them from your services and focus on something else. Is there something that people are asking for that you don't provide? Consider looking into providing that service.
If you are finding yourself asking questions about how to improve and how to step forward on your long-term plan, you can use this time to revisit any competitors you may have in your area or look to larger cities and their popular hotspots. What can you do to rival those larger businesses? What can you provide that is better than them? Learn more about the lash industry to continue to improve your business.
8. Stay consistent with your branding, your message, and your work.
Your repeat customers are going to be your best customers, so lean into them and make sure you are making them happy. They are coming back for something in particular, so make sure all of your work is consistent.
9. Enlist expert assistance.
If you find yourself looking forward with no ideas, ask for help! Ask your customers for feedback, or find someone in the legal field who can help you, no matter what step of the way. If you need help with your payroll, consider hiring an accountant. Whether they are in your industry or not, they can assist in making your business better with their real life, practical knowledge.
10. Stay true to your mission statement and business philosophy. 
Whatever you decide to do, make sure you stay true to what you wanted to create the business for in the first place. What made you decide to start the business? What is your philosophy, and what is your mission statement? Revisit both to make sure you are on track with what you want to provide for your clientele and community.
While you may find different bumps and improvements along the way, following this guide to start your lash business will help you go through the process smoothly. Enlisting the help of those who have started their own business or have been in the lash business is not a bad idea—they can help you sort out those bumps and make it that much easier to get your business off the ground. Stay true to your business philosophy and what made you passionate about your business in the first place, and you will see success.
Related Questions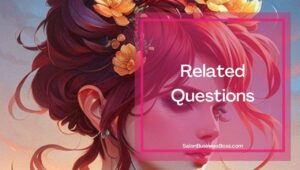 What can I sell in my lash business?
There are many retail items you can sell at your lash business, including growth serum, cleansers, mascara and eyeliner meant to be used with your lash extensions, and lip or brow products. Still with the lash care and cosmetic category, and you will benefit from your retail sales.
How much does a lash business make?
While it depends on how your business is set up, according to ZipRecruiter, the national average salary for a person doing eyelash extension is about $21 per hour or $44,000 per year. At the low end, it is about $19,000 per year, while the highest eyelash technicians will receive $106,500 per year.
​
Looking to start your own Salon? Get the documents you need to get organized and funded here.
Please note: This blog post is for educational purposes only and does not constitute legal advice. Please consult a legal expert to address your specific needs.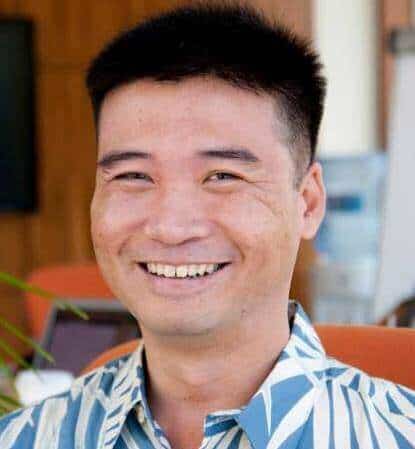 About the author. Entrepreneur and Salon Business Fan.
Hi! I am Shawn and I am a happy individual who happens to be an entrepreneur. I have owned several types of businesses in my life from a coffee shop to an import and export business to an online review business plus a few more and now I create online salon business resources for those interested in starting new ventures. It's demanding work but I love it. I do it for those passionate about their business and their goals. That's why when I meet a salon business owner, I see myself. I know how hard the struggle is to retain clients, find good employees and keep the business growing all while trying to stay competitive.
That's why I created Salon Business Boss: I want to help salon business owners like you build a thriving business that brings you endless joy and supports your ideal lifestyle.