The beauty industry is exploding. It is an especially interesting industry for those who want to increase their income. In the beauty industry, you could specialize in a multitude of services. If you want to get started quickly with little overhead, an eyelash extension business is the way to go. Although it is possible that your states have some requirements before you can get started, you still could get up and running in no time. If you'd like to cut costs even further, you could start your business in your home. Here are the steps you'd need to take to start your home lash business: 
To start a lash business from home:
Learn your states' requirements for your lash business (permits, licenses, etc.)
Seek out any necessary training
Create a name for your business

 

Purchase the necessary tools
Identify a system for scheduling and client payment
Create a website or social media page to advertise your business

 
Starting your home lash business will be quick and painless if you follow the steps above. All you need is the passion and diligence to follow through with each step. To get more details on how you can get started, keep reading. 
Learn Your States' Requirements for Your Lash Business
Each state has different requirements for starting a business. Depending on your state, those requirements could cost a lot or a little. One way to determine those requirements is to do some research on the internet. You could search "starting a business in your state" to see what types of requirements there are. For example, some states require you to apply for a business license before you can perform any service. In addition to business licenses, there are permits that the state could require. The permits will likely focus on your desire to operate your business in your home. Permits are a way to get permission to operate your business in a specific place and under specific conditions. After conducting the preliminary research, you could take a trip to your the Secretary of State's office to get further information on the documentation you need. 
There are companies that can handle this aspect of opening your business for you. Some examples of these types of businesses are LegalZoom and ZenBusiness. After you learned your state's requirements and potentially selected a business to assist you with the process, you can focus on the next steps. 
Seek Out Any Necessary Training
During your research on requirements in your state, you will likely learn about the necessary training or certifications you might need. In certain states, you can do lash extensions without being a certified lash technician. However, in other states, you are required to be licensed. If you are in a state that requires you to be certified, you'll want to research reputable institutions for your licensure. Your Secretary of State's office should be able to help you with this. 
Once you find the institution that you want to attend, you can proceed with completing your education. In these classes, you will learn techniques. But you will also learn how to keep you and your client safe. Even if your state doesn't require you to be licensed, it might make you more competitive to receive the licensure anyway. Another thing you might want to do is be open to additional training. You might decide that you want to expand your services in the future. Why not get all the education you need upfront?  
Create a Name for Your Business
Creating a business name is one of the best parts of starting a business. It can be overwhelming because you feel like you're stuck with it. But, it can be exciting because it represents a new beginning. There are a lot of ways you can go to create a business name that you'll love. Here are a few: 
Use a Website Name Generator

 

Make a List of Keywords

 

Use Your Name or Initials

 

Enlist Your Family and Friends for Help
If you want to use a name generator to help you with naming your business, you have a lot of options to turn to. All you'll need to do is Google search "business name generators". Once you decide on a site to use, you'll be asked to input a few keywords that describe your business. Usually, the more keywords you use, the better. Make sure you use keywords that describe your business as a whole and your business brand. If you use different sites you likely get a wide variety of options to choose from. 
I'm partial to using friends and family to help you come up with a business name. This is because your friends and family will be extremely honest with you. They know you and hopefully, they'll know and understand your brand. You can give them a list of the names you got from the name generator. They can rank which ones they like, love, and hate. From their lists, you can come up with your own. You want to make sure you think of a name that you want to be associated with for a while. Also, make sure you get the name trademarked if you plan to use it for branding. 
Learn about starting a solo esthetician business!
Purchase the Necessary Tools
A craftsman is only as good as their tools. For your home lash business, it's no different. To demonstrate your professionalism and to create the best final product, you'll need to invest in tools. The items you want to focus on purchasing include:
Lash Tweezers
Quality Lashes

 

Eyelash Extension Tape
Microbrushes
Primer

 

Lash Brushes

 

Eyelash Adhesive

 
Each of these items is necessary to make sure that you can create the looks your clients want. Tools like your lash tweezers will need to be high quality since they will be reused. Lash brushes will likely be disposable. But, you'll still want to do some research on which brands give you the best final looks. Your primer, adhesives, and tapes will need to be extremely well researched. This is because their quality will directly impact the longevity of your client's lashes. You'll also want to make sure that the products you select won't damage your client's eyes. Since the eye itself and the area around it are so sensitive, picking the correct products will have a direct impact on your clients' experience. 
In addition to the items that you'll need to do the lash extensions, you'll also need hygiene items. These items will help to sterilize your space and your tools. The level of cleanliness in your space will be directly correlated with the client experience you offer. If you have a clean workspace and clean tools, your clients are less likely to have negative outcomes when they leave you. Here is a list of items you'll need to keep your space sanitized: 
Antibacterial Handsoap
Hand Sanitizer

 

Gloves

 

Barbicide or Germicide

 

Heat Sterilizer

 

Clean Covers For Client Service Space
Antibacterial soap will be used on your hands before beginning client service. You can then follow up with hand sanitizer. If you choose, you can use gloves while you perform the service. Some people don't because they feel it makes the process more difficult. Barbicide or Germicide will be used to disinfect your reusable tools in between services. You can wash the tool with soap and water initially. Then follow up with the disinfectant. Some people prefer to use a heat sterilizer. While this is a costly expense, it is easy and gives your clients peace of mind. Each client will be sitting or lying down while you perform their service. You want to make sure that if they lie down you use a clean covering for the surface. This covering should be changed out after every client. To make cleaning your workstation easier, make sure you schedule your appointments with a buffer. If you allow at least 15 minutes between customers, you can ensure that your space is sanitized every time. 
Identify a System for Scheduling and Client Payment
There are many systems available to make scheduling and payment easy for you. As a small business owner, the cost of these systems might be the most important factor. To make sure you can review the differences between systems and make an educated choice, do your research on the internet. For example, you can search "point of sale systems for lash businesses". From these keywords, you'll come up with a lot of options. For example, Pocketsuite is an option specifically for "last artists". The software allows you to import client data, schedule appointments, collect payments, and deposit your money into your account. It charges a small fee but seems to be a great option for a home lash business. Other options include:
Square POS
Fresha

 

Salon Iris
Lightspeed
Vend POS
While identifying the best system for you, make a list of your wants and needs. Since you are starting a home lash business you may be interested in lowering costs upfront. This may mean that you are only interested in free POS and scheduling systems. If you care more about the ease of scheduling for clients, then you'll need to do your research on the systems that offer that. You may get lucky and find a system that meets all of your needs. But you won't know whether that system exists if you don't do research. 
The final point is that your want to make sure you keep your clients in mind when making your decision. Although a system might be easier for you, it might not be easier for your clients. As you work to build your clientele, making the process of scheduling and paying easier is beneficial to you. That ease and quick response time might set you apart from other businesses. As you become well known and have an established brand, you will be able to transition to systems that make your side of the business easier. 
Create a Website or Social Media Page to Advertise Your Business
Marketing your brand is necessary to grow your business. The way you bring in new clients is by being intentional and strategic about your marketing. With a lash business you have the ability to maket in a variety of ways. You can create a website to show off your portfolio, for client scheduling and client payment. You could take a shot at designing your website or you could hire someone. Your website will be more effective after you've trademarked your name, come up with a logo, and have a brand identity. Your brand identity encompasses all of the things you want people to think and feel about your brand. If you can easily convey that to your website designer, then you're more likely to have a successful website. 
An easier way to market your business is to use social media. For a lash business, it might be a good idea to use Instagram for visuals and LinkedIn to demonstrate your business branding. For both accounts, you could use behind-the-scenes shots of you at work. You can show your clients before and after photos. You could also go live to demonstrate the techniques that make you and your business unique. Instagram is also great because it gives you the ability to take advantage of the popularity of beauty brands on the site. Again, if you are attempting to keep costs low initially, it would be beneficial to use social media for marketing. 
To get your home lash business started you only need to be consistent, diligent, and passionate about your work. While there are some bureaucratic steps you must take, opening a home lash business can be a very quick process. I hope these steps will get you on your way to opening and running a successful home lash business. 
Related Question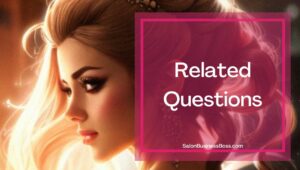 Where can I purchase quality lashes in bulk?
As a lash business owner, having quality lashes is of the utmost importance. To find wholesale lash vendors, search "high-quality lashes wholesale" on Google. You'll be able to identify the best options for your business.
​
Looking to start your own Salon? Get the documents you need to get organized and funded here.
Please note: This blog post is for educational purposes only and does not constitute legal advice. Please consult a legal expert to address your specific needs.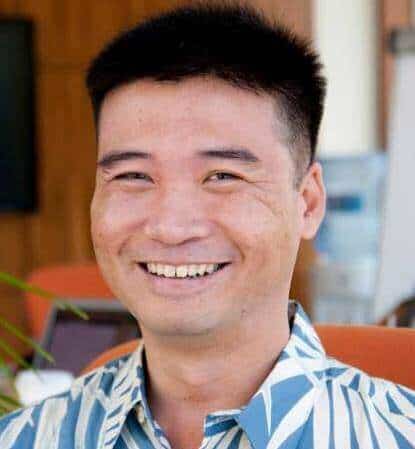 About the author. Entrepreneur and Salon Business Fan.
Hi! I am Shawn and I am a happy individual who happens to be an entrepreneur. I have owned several types of businesses in my life from a coffee shop to an import and export business to an online review business plus a few more and now I create online salon business resources for those interested in starting new ventures. It's demanding work but I love it. I do it for those passionate about their business and their goals. That's why when I meet a salon business owner, I see myself. I know how hard the struggle is to retain clients, find good employees and keep the business growing all while trying to stay competitive.
That's why I created Salon Business Boss: I want to help salon business owners like you build a thriving business that brings you endless joy and supports your ideal lifestyle.