Since 2020, people have found increasingly clever ways to work from home, and the hair salon industry is no different. Home hair salons provide a way to start a business without all the overhead costs of renting a building for the salon, and inventive entrepreneurs have been taking advantage of it. 
The best way to start a hair business from home is to first check your legal requirements so that you know just how you can open a home salon. Then, create a business plan so you know your budget and what services you can offer, design a space in your home to create a professional salon atmosphere, and decide how you are going to advertise your new salon.
Opening a salon in your home still requires a level of professionalism and the proper permits and legal requirements. Following a few simple steps will ensure that your home salon business is successful and profitable.
1. Check Your Legal Requirements
Each state and locale will require different permits and licenses, so checking what legal necessities are required for your location is extremely important. Consulting with a local attorney may even be a smart step just so you can be sure you're doing everything right. A business that doesn't comply with local and state regulations can face heavy fines and even be shut down.
The requirements of some states include: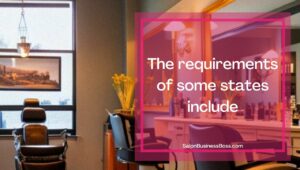 Cosmetology License – Obviously if you're going to be opening your own salon, you'll need a cosmetology license. The majority of people looking into starting a home salon already have theirs, and you're probably in that group. If not, obtaining a cosmetology license is your first step.
Business Permit – A business permit or license is necessary to operate your own business. Obtaining one may be different for different locations, so check out how you can get one for yourself.
Sales Tax Permit – Some states require a business to obtain a sales tax permit, sometimes known as a seller's permit, before they can legally collect and remit sales tax. Check with your state's regulations on if you need to get one of these permits, and how.
Zoning Permit – Certain locations will also require a zoning permit, which defines what area a business can operate in. The necessity of a zoning permit, as well as conditions allowed by the zoning permit, will all depend on where you live.
Homeowners Association Guidelines
Not only will your location dictate what regulations and permits you need to acquire, but exactly where you live may come into play too. If you live in a neighborhood with a Homeowners Association (HOA), the guidelines of that association may affect what you need to, or even if you can, open and operate your business.
Certain Homeowners Associations won't even allow businesses to be run out of homes, and others have stringent regulations about businesses that do. If you live in a neighborhood with a Homeowners Association, you'll need to check out their rules as well, before you attempt to open any home business. Acquiring all the permits needed only to find out you're HOA won't allow your business is the last thing you want!
Insurance Policies
Another aspect to opening a home business is the insurance requirements to do so. Different insurance companies have differing policies on the opening of home businesses. Some explicitly forbid it, while others require a reworking of the policy, or a raise in the rates. Some insurance companies require an additional policy to be taken out altogether in order for a home business to be created. These are all things you'll want to check on before beginning the journey to acquire any permits you may need. 
2. Create a Business Plan
Once you've determined that you can legally open a hair salon in your home, it's time to begin creating a plan for how that business will go. Some things that you should plan out include the business name, what services you will provide, what prices you will charge, and how much you will need to invest to turn your home into a proper salon.
Salon Name – The name of your salon is important because it's what customers will associate with your business. It could be something simple, such as your name, i.e. Mary's Salon. Or it can be a little bit more intricate, say The Rose Salon.

 
Whatever name you choose shouldn't be too complicated though, as you'll want customers to be able to remember it easily. You'll also be using it for advertising, so simpler can sometimes be better.
Services – What services you offer may depend on your skills, budget, and space. Will you be coloring hair? Working on nails? Providing facials? Will you be offering products for sale? All of these questions will need to be answered before you open your salon.

 
Some may need to wait until after you've designed the space where your salon will be in the house, as space may affect certain services offered. Either way, these should all be a part of your business plan.
Price Charged – One of the most important pieces of a new salon is what price customers will be charged for services. You obviously want to make a profit and be competitive with other area salons, but you may want to think about keeping your prices lower until you build a strong customer base.

 
Home salons, by their nature, don't have the same professional appeal as larger salons do. The work you do will be what draws customers. Until you can prove that your work is just as professional as the larger salons, a lower price can be what brings the customers in. 
How Much You Need to Invest – Like most businesses, investing money to get started is a must for a hair salon, and a home hair salon is no different. You'll most likely need to redesign a room of your house, including adding equipment such as sinks, hooded hair dryers, and even salon chairs.

 
You don't need the most expensive equipment, but you want your home salon to have the same feel as a larger one, so you shouldn't skimp either. Determine what percentage of your budget will go towards the redesign, and also towards advertising. Having these numbers worked out before you start will give you a good idea of how much you'll need to spend to turn your home into the salon of your dreams.
What is the best Business Structure for your hair salon?
3. Design Your Space
Once you've prepared your budget, you'll want to get to work designing the space in your home that will become your salon. Customers of home salons still want that salon feel, so you can't just pull a chair next to your kitchen sink and call it a salon. You'll most likely need to redesign a space in your home, such as a rarely used den or spare bedroom. 
Some of the items that will make your home feel like a true salon include:
Salon Chairs – A salon chair should be both comfortable and adjustable. You'll want your client to be relaxed, something you won't get from sitting them in a hard kitchen chair. You'll also want to be able to adjust the height depending on the client so you can be comfortable as well. A good salon chair can make the experience a whole lot better for both you and your client, and that's exactly what you want.
Hair Washing Sinks – While you may be tempted to just use your kitchen or bathroom sink, neither of those are designed with comfort in mind. Investing in a hair washing sink that you can have installed will instantly make your home salon feel more professional, and will give your clients a more comfortable experience. Remember, one sink is all you really need to start, and it doesn't have to be the most intricate, just something that will be comfortable for your customers.
Hooded Hair Dryers – As you probably already know, some hairstyles and colors come out best with a hooded hair dryer. It will also help produce that real salon feel that your customers are looking for. If the installation of a hooded hair dryer is outside of your budget, you can get a portable hooded dryer, which are less expensive than stationary ones, and can be easily moved around to where you need it.
Hair Dye and Other Products – Remember to have a shelf for the styling products that you will need for all of your provided services. Having these products in their own designated area will provide a more efficient and professional salon experience, and is far better than just having them scattered about the room.
Retail Items – If you are going to be selling styling products, it's also important to have a designated place for them as well. Shelves near the door are great places to have them so customers see them when they enter and exit a room, and you can point them out before they leave. Try to have all these in mind when designing your space, so your salon can have that professional feel that many customers want in their salon.
4. Advertising
Once you have a business plan in place and know just how you're going to design your home salon, it's time to start thinking about how you're going to advertise. This may be more difficult if you live in a neighborhood with a Homeowners Association, as some HOAs prohibit signs on the house or in the yards. Be sure to find out if your HOA allows either before you move forward with planning any signs.
Your best bet when it comes to advertising is the internet, both through social media and a professional website, and word of mouth.
Your Website – You'd be surprised how much business a professional looking website can get for your business, and a salon is no exception. If need be, hiring a professional web designer can make your website stand out, especially in search engines. When people search for a local salon, you'll want your site to be one of the first they see. Having a way for clients to book appointments online is also a tremendous boost to any business.
Social Media – The best part of advertising through social media is that, for the most part, it is free. Through social media, you can show off your salon, what services you provide, your contact information, and lots of pictures of happy clients. Staying active on social media keeps your business in the forefront of potential clients' minds, and gives them a place where they know they can reach you, 24/7.

 
Word of Mouth – Perhaps the greatest advertisement tool of new businesses is what clients tell others about you. You'll want to provide the best and most professional services that you can so clients leave pleased and eager to tell their friends. Have business cards made and readily available so clients can take some on their way out that they can give to friends. The combination of great service and a professional business card can drive your business in amazing ways.
Once your home salon starts drawing in clients, you can transition from a fledgling business to a steady one, which requires some different skills, such as record keeping and scaling up your salon. Remember not to scale up too fast so you can stay within your budget, but once you have to start turning down new clients, it might be time to grow your salon. 
Don't be worried about starting slow though, as you want the emphasis of your early business to be on the excellent quality your home salon provides. This, above all else, will make your business thrive!
Related Questions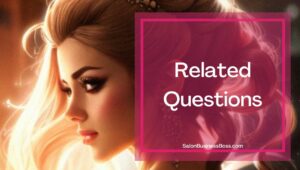 How much space do I need for a home salon?
On average, a stylist needs between 175 and 200 square feet of space in a typical salon. As small starter homes today average around 200 square feet in finished bedrooms and dining areas, either of these areas are likely to be able to fit all the equipment you'll need for a home hair salon. As larger homes provide even more room, you shouldn't have any problem finding the space for your home salon.
Should I sell retail products in my home salon?
Selling retail products creates what's called the "3X phenomenon." New clients that purchase retail products are 3 times more likely to return for a second visit, and long-standing clients who purchase retail products tend to remain as clients 3 times longer. This is because clients who purchase products feel it is part of your job to recommend ways to keep their hair looking great even outside of your salon. As salons that sell retail products also make nearly 3 times more than salons that don't, selling retail in your salon is a smart idea.
Looking to start your own Salon? Get the documents you need to get organized and funded here.
Please note: This blog post is for educational purposes only and does not constitute legal advice. Please consult a legal expert to address your specific needs.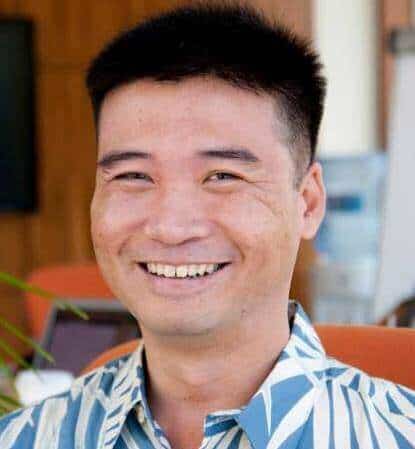 About the author. Entrepreneur and Salon Business Fan.
Hi! I am Shawn and I am a happy individual who happens to be an entrepreneur. I have owned several types of businesses in my life from a coffee shop to an import and export business to an online review business plus a few more and now I create online salon business resources for those interested in starting new ventures. It's demanding work but I love it. I do it for those passionate about their business and their goals. That's why when I meet a salon business owner, I see myself. I know how hard the struggle is to retain clients, find good employees and keep the business growing all while trying to stay competitive.
That's why I created Salon Business Boss: I want to help salon business owners like you build a thriving business that brings you endless joy and supports your ideal lifestyle.