Your customers don't just come to your salon for your good work and the good conversation—they're also looking for a clean experience they can trust. Hygiene is imperative to stopping the spread of most diseases, and you can make sure that happens in your salon by keeping your tools sterilized for your clients.
How to sterilize tools in a salon:
Throw out single use tools.
Choose a sterilization method for your tools.
Clean your tools first.
Sanitize your tools.
Let your tools sit for at least an hour, and then pat dry.
Wipe down your electric tools.
Protect yourself and wash your hands.
Store your sanitized tools in a clean place.
But what laws do you have to follow in keeping your salon clean? What is the best way to sanitize your tools, and what is the process in cleaning your electric tools? Read on to find out more.
What laws regulate the beauty industry's cleanliness standards?
There are many rules regulating cleanliness in your salon set out by the federal and state governments. Check over your state before making any plans for your salon—each state varies with their rules.
Many will have rules about managing waste and wastewater, dealing with non-hazardous waste, what you should do with fluorescent bulbs when they are out of use, and what you should provide in ways of drinking water.
Federally, the Environmental Protection Agency established the Federal Insecticide, Fungicide, and Rodenticide Act in 1996. What this means for your business is that all salon disinfectants and sanitizers, like comb soaks or surface disinfectants, are all covered and regulated by this law. You will be required to dispose of products in the exact way it is spelled out on the label—if you don't, it's a federal violation. Violations can also be incurred if you do not follow the instructions on the label to the letter when it is in use.
On top of the EPA's act, you must also be aware of minimizing exposure to bloodborne pathogens. The Occupational Safety and Health Administration outlines the standards for this as well, explaining that if you come in contact with blood, you must handle it accordingly. While this shouldn't be a problem in your salon unless under emergencies, it is still important to be aware of in case an emergency arises.
1. Throw out single use tools.
If you are using a tool that is labeled as single use only, make sure you get rid of those tools after one use. While this may seem like a no-brainer, following this step could help you keep your salon clean and sterilized to the best of your ability.
2. Choose a sterilization method for your tools.
There are several different ways to sterilize your equipment—the five main methods include moist heat, where you boil water and steam your tools in an airtight container; dry heat, where you bake them in an oven; using ultraviolet rays; fumigation; and antiseptics or disinfectants.
In most cases, you will want to use some sort of naturally based product to clean and sanitize your tools. They will help eliminate any health or even environmental issues, along with keeping them safe to use on future customers.
3. Clean them first.
What many salon owners and hair stylists don't realize going in is that cleaning your tools and sterilizing your tools are two different things. You must do both to ensure your tools are completely clean. Use rubber gloves and put your tools in hot, soapy water for at least a half hour.
When you clean your tools, make sure you scrub them based on their appropriate material.
4. Sanitize your tools.
After they have been in the water for over a half an hour, you can remove your tools to your sanitation station. Use one of the methods considered above—many hair stylists will use an antiseptic or a disinfectant to sanitize their tools.
If you are going that route, you should soak your tools in a tub with that solution, following the instructions on the antiseptic that you have chosen. One of the most popular salon disinfectant solutions come from the company called Barbicide. Make sure whatever you use, that you use it properly and dilute the solutions according to the product's label. At this point, simply follow the instructions on time frame—it could take between fifteen minutes to a half hour for your tools to be considered sanitized.
Make sure to also protect yourself, especially in this step. Some disinfectants, when undiluted, can cause skin irritation or health issues. Make sure you wear gloves to protect your skin from any negative effects of the disinfectant.
5. Let your tools sit for at least an hour, rinse, and then pat dry
.
It's important to let the disinfectants and antiseptics do their work, so you need to leave your tools alone for at least an hour so bacteria can be killed. After that, you can rinse your tools and then pat dry with a clean towel.
6. Wipe down your electric tools.
Make sure your electric tools are unplugged and cool before you clean them. Scrub the surface of the tool first with water and soap, and then use a disinfecting wipe before letting it sit for at least a half hour.
7. Protect yourself and wash your hands.
Even using gloves, you don't want your skin to be irritated from disinfectants or soap, nor do you want to transfer any bacteria onto your newly sanitized tools. Make sure your hands are clean before handling the sanitized tools—you could also use new gloves if you so wish.
8. Store your sanitized tools in a clean place.
You want your tools to stay sanitized, so make sure to store them in a place that is also clean. Some containers or tool holders provide this feature, so check your organizational equipment to see if this is an option. Avoid airtight spaces, as they can often promote the growth of bacteria, so use a lined container or drawer to store your tools. Be sure you don't put a used tool back in that drawer—you'll need to sanitize it after use.
Because of industry standards, you should use several sets of tools when you're working in your salon to prevent cross contamination. If that's not the case and you are using one set, you should still be immersing your tools in Barbicide or a disinfectant after each use for at least ten minutes.
Cleanliness is a very important issue to many people, so maintaining that level of cleanliness—and making sure that your customers know what you're doing—can give them that much more confidence when visiting your salon.
Related Questions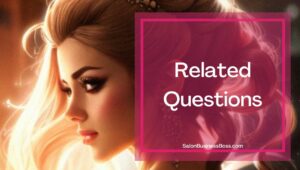 Where can I buy hairdressing products online?
You can find products just about anywhere online but checking Amazon if you want to purchase a large, wholesale group of tools is the best. The Amazon Professional Beauty Store provides wholesale prices and free shipping if you sign up for an Amazon business account—all you have to do is submit your beauty license.
How much does it cost to have an outside company do the cleaning in a small hair salon?
In most cases, commercial cleaners will charge somewhere between $25 and $90 an hour. The national average is around $40 per hour.
​
Looking to start your own Salon? Get the documents you need to get organized and funded here.
Please note: This blog post is for educational purposes only and does not constitute legal advice. Please consult a legal expert to address your specific needs.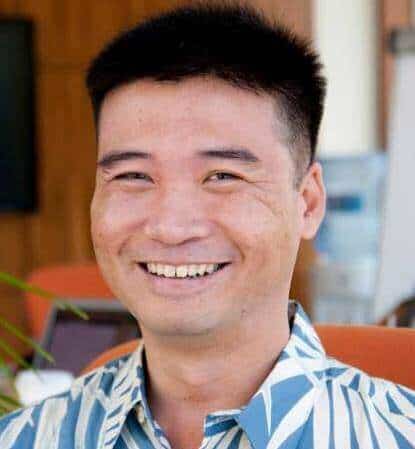 About the author. Entrepreneur and Salon Business Fan.
Hi! I am Shawn and I am a happy individual who happens to be an entrepreneur. I have owned several types of businesses in my life from a coffee shop to an import and export business to an online review business plus a few more and now I create online salon business resources for those interested in starting new ventures. It's demanding work but I love it. I do it for those passionate about their business and their goals. That's why when I meet a salon business owner, I see myself. I know how hard the struggle is to retain clients, find good employees and keep the business growing all while trying to stay competitive.
That's why I created Salon Business Boss: I want to help salon business owners like you build a thriving business that brings you endless joy and supports your ideal lifestyle.