Are you looking to create your mod squad for your salon? Have you scoured the "hire me" sites trying to find a perfect fit for your team? Does the thought of searching for the missing link send your head spinning in sixty different directions? How on earth can you find the perfect stylist to complete your dream team?
Nine ways to find a new hairstylist for my salon:
1. Define your brand
Have an online presence
Establish relationships with local cosmetology schools
Implement an apprenticeship program
Create a hiring profile
Stay consistent
Interview potential stylists
Establish goals and expectations
Invest in continuing education
Building an empire is impossible on your own. You have to find a team to share your salon vision and dream. If you're looking to expand your group of hairstylists and feel lost in the mixing bowl, this article has been written with you in mind. So, set down the scissors, grab your sparkly boss pen and paper, and let's get to building you a squad of stylists that rivals the Avengers!
You wouldn't buy broken shears; why would you hire the wrong person?
Staffing your salon with the right team is essential. Your salon will only be as great as your employees. From reception to the wash station, every member of your salon team represents a piece of your business to your clients and your community. Making the wrong decision when choosing staff members will hit more than just your bottom line.
Poor staffing choices will cost you time, customer satisfaction (and retention), business growth, team morale, and, most importantly, money.
So, how, in the name of all things Redken, can you ensure that you're hiring the right stylist for your salon?
How to build your own mod squad of stylists
Recruiting stylists that will help take your salon to the next level is no easy task (think going from box color black to a platinum blonde level of difficulty). The right hairstylist is hard to come by, especially those who share your passion, creativity, and vision.
Let's look at a few tips and tricks to help you hire the cream of the crop!
Want to know the three levels of hairstylists?
Branding
I'm not talking about hot irons and cattle. Define your brand. Every time a person sees your salon website, talks to your receptionist, clicks on your social media, or sees an advertisement, they get an idea of your salon. That idea is your brand.
Creating a list of the qualities you desire in a new hairstylist is easy when you have a clear and established brand. Licensing, education, experience, and skills are necessary but fall in line behind the energy they will bring to your salon. Is your potential hire going to add or subtract from your salon's brand?
Have a presence
Potential staff members will look to find more about you, your salon, and your brand. By having an established website and social media presence, you will recruit new hires and new clients as well.
Make sure that your website and social media accounts are up to date with your salon's brand and vision.
Fresh recruits
Visit local cosmetology schools to build relationships with graduating cosmetology students. Invite students (and instructors) to tour your salon and interact with members of your team.
Implement an apprenticeship program
One fundamental way to ensure that you're hiring the best of the best when it comes to new stylists is to grow their skills yourself (nothing beats home-grown, right?). Creating an apprenticeship program within your salon allows you to take fresh talent and mold them into one of your top performers.
Create the perfect hiring profile
This step is imperative to consistently attract the right hairstylists for your salon. You'll want to be sure that your employment ad stands out from the crowd. Describe your brand, target market, and the specifics of the talent you are looking for.
Detail what you believe to be the ideal candidate for your styling team and share your salon's philosophy, location, pay scale, employment benefits, education/training opportunities, and growth opportunities. Potential stylists should know the atmosphere of your salon and the types of clients serviced by your salon.
Don't be afraid of drawing a line in the sand and spelling out exactly what you want from a potential stylist. 
Consistency is key
Hiring stylists is akin to branding for your clients, and consistency is critical. Consider recruiting valuable talent as something that becomes a part of your normal salon operations.
Even if you aren't immediately filling positions within your salon, it is imperative to make your salon brand known to future stylists that can positively impact your team in the future. Attend cosmetology school career fairs, compete in hair shows, attend trade shows, strategically utilize social media, and implement a talent recruitment reward system for current team members.
Interview potential stylists
The interview process is the first test in determining if a hairstylist will complement your team. As stylists, you're going to have to interact with people of different personalities day in and day out. The interview process is one way to ensure that a team member isn't going to take off running at the first sign of difficulty.
During the interview, we recommend:
Asking situational questions: Assess how potential stylists respond to prickly situations by asking how they will handle themselves in hypothetical scenarios. How they respond will help you determine if they will be a good fit for your salon team.

Look for interpersonal skills: Solid people skills are a must in the beauty industry. An ideal stylist should be a great listener and communicator who can solve problems and make decisions on the fly.

Choose stylists who share your salon's mission and philosophy: Skill, talent, and experience are essential when choosing a new team member, but character and passion are just as important.

 

Be sure to share your salon's mission and philosophy during the interview and ask if their personal beliefs align with those of your salon.
Establish goals and expectations
Once you've found your dream team of stylists, you have to be able to keep them. This is where goal setting comes into play. Establish clear performance metrics and a professional growth and development plan for your salon team members. Define incentives and growth opportunities for your staff.
Communicate with your salon team to provide feedback on performance metrics. Mentor new hires to prepare them for future salon roles.
Make the investment in staff education.
The beauty industry is constantly changing (remember chunky highlights?). As a salon owner, you'll want to make sure that your team members are in the know when it comes to the latest techniques and products on the market.
On average, stylists are required to have 8-20 hours of continuing education each year (it varies from state to state). This training can be in the form of:
Online or in-person classes

In-salon training

Trade shows

Distributor or manufacturer-provided training
By offering your team members training and educational opportunities, you are instilling in them a sense of commitment and loyalty. Your staff of stylists is more likely to stay by your side when they realize that their own growth is important to you.   
The final cut
Stylist recruitment and retention are critical components to having a successful salon business. Hopefully, these few tips and tricks will help you in building your salon's dream team.
Related Questions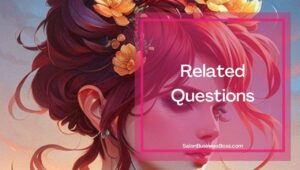 How do I know if I need to add a new stylist to my salon?
If you can answer yes to the following questions, it is time to add a new stylist to your team:
Are you finding that your team is frequently overbooked?
Do you want to increase your salon revenue?
Are clients complaining that salon standards are waning?
Looking to start your own Salon? Get the documents you need to get organized and funded here.
Please note: This blog post is for educational purposes only and does not constitute legal advice. Please consult a legal expert to address your specific needs.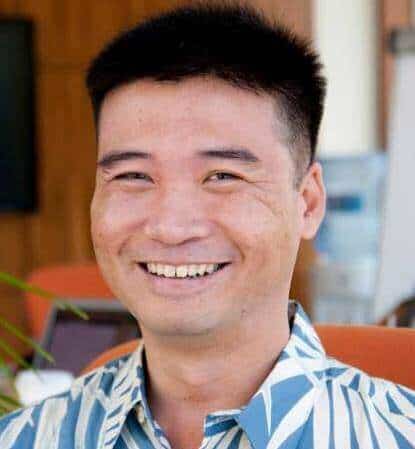 About the author. Entrepreneur and Salon Business Fan.
Hi! I am Shawn and I am a happy individual who happens to be an entrepreneur. I have owned several types of businesses in my life from a coffee shop to an import and export business to an online review business plus a few more and now I create online salon business resources for those interested in starting new ventures. It's demanding work but I love it. I do it for those passionate about their business and their goals. That's why when I meet a salon business owner, I see myself. I know how hard the struggle is to retain clients, find good employees and keep the business growing all while trying to stay competitive.
That's why I created Salon Business Boss: I want to help salon business owners like you build a thriving business that brings you endless joy and supports your ideal lifestyle.