No matter what business you're in or own, you will need to set goals and objectives that push your business to grow. When you hear a person talk about smart goals, it doesn't mean quick-witted or intelligent; it stands for something. Smart goals stand for specific, measurable, achievable, and relevant.
Some smart goals to consider as a business owner are things like:
Focusing on client retention
Increasing sales
Focusing on quality inventory
Providing amazing customer service
Increasing online presence
Expanding your business
These six goals can all be measured and tracked in some way. They are reasonable goals to focus on when you own a salon.
Just because these six goals can be tracked easily does not mean these have to be your goals. You can quickly develop something more focused that you think is essential for your business to succeed. As your salon grows and expands, you may notice that your goals change.
Why Are Smart Goals Important?
Any goal you have will be essential to running a business, but you will want to focus on how measurable they are when you start setting goals. This allows you to have proof of the progress your company is making and physically see how close you are to making those goals.
Smart goals allow you to organize your business and stay focused on specific things. Instead of focusing on 100 things at once, you can focus on 10 things at a time that leads to a bigger goal in the future. Breaking down what you want and creating goals that you can measure will be one of the best tricks you can do to succeed as a salon owner.
Six Goals To Start Focusing On Now
Whether you're a new business owner or just someone new to setting smart goals, here are six to choose from. They can all be measured with the right tools in place, and it is worth investing in things that can help your business track success. Start with this small list.
Focusing On Client Retention
Client retention means you have repeat customers. When a client comes back to you, it means you provided the best service, and they are happy with the outcome. In the long run, repeat customers will help your business make more money and multiply.
You can start tracking your repeat customers by creating a database of information. This will have their name, phone number, address, and when they book appointments. The database of information will allow you to send them offers to encourage them to come in and allow you to understand how often they're coming back. Customer retention is essential no matter what business you're running.
Increasing Sales and Profits
Just because you make a sale does not always mean you make a profit from it. However, if you have a sales goal and you make that goal, you will increase profits. Devising a plan to make more sales will help you make a larger profit.
Every customer that comes in and purchases something should be kept track of. Keep receipts, record every purchase, and then set goals for how much you want to sell. Maybe you need to have 10 appointments to break even, then you should set your goal to 15 or 20 appointments to profit from them.
Every week set a sales goal that will be profitable and every month have a sales goal you want to meet. At the end of the year record all sales and profits and use those to create next years goals.
Focusing On Quality Inventory
No matter what business you're in, quality products are important. If you sell low-quality products and someone buys them, you will have an angry customer. They may never come back, or they may return the product and ask for something free. Either way, you are losing money from low-quality items.
Focusing on high-quality products is one of the best ways to ensure customers stay happy. They will feel like their appointment was worth the price and the extra money spent on a product will make them feel happy too. This is a step that should not be overlooked. You can track this by setting out the best items and then tracking what your customers are purchasing.
Providing Amazing Customer Service
You may think it is hard to track customer service, but the truth is there are ways to track this. On the pin pad after every purchase or payment, ask the customer to take a survey. They can rate how happy they are with their customer service experience.
If they are on the phone with customer service, they can also rate their experience through the keypad. This will allow you to know when one of your employees has been helping someone and doing a good job or when one of your employees is not doing a good job. It can also be a good way to evaluate how you're doing as an owner.
Increasing Online Presence
Even a salon owner needs an online presence now. Through these platforms, you can also analyze how much traffic your website is getting. If you pay for the marketing, you can see which websites work the best and which are bringing in the most customers from your local area.
It can be crucial to have an online presence, and it can be something massive to focus on. You can set up accounts like FB, Instagram, TikTok, and Twitter. You can focus on blogging and bringing your clients the latest information about your salon or trends and show off happy clients that can attract more customers.
Expanding Your Business
There are several ways you can expand your business and keep track of the expansion that happens. You can add in new employees, rent out booths in your salon, or open up new locations. All of this can be tracked and profits recorded through a system. The bigger your salon grows, the more help you will need to manage goals and spaces.
Summing It Up
Keep in mind that your business goals can be anything you deem important. Maybe it's learning how well a new product sells and how much you need on hand. Focusing on small but measurable goals can be a positive thing for your business. Having smart goals is crucial for your business.
Related Questions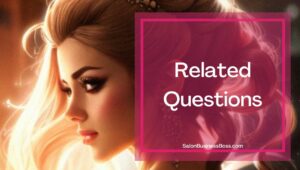 Can goals help with having a vision for your business?
No matter what business you're in, you will want an idea of how it will look in the future or a vision of the business. Goals can help you act small that lead to a bigger impact. They help you feel successful and can lead you in the direction of your vision for the salon.
How to set long-term goals for a salon?
Firstly, salon owners need to have a vision of what they want their company to look like in the future. Focusing on small goals that align with this bigger goal will be crucial to focus on. Once you have a vision, you will write it down, track it, and plan a timeline for smaller goals. This process will help you set big long-term goals.
Should you have goals before opening a business?
Sometimes, a bank will ask you for a few goals before your salon even gets funded. If you have not yet opened a salon, it will be important to think about what you want beyond the basics.
​
Looking to start your own Salon? Get the documents you need to get organized and funded here.
Please note: This blog post is for educational purposes only and does not constitute legal advice. Please consult a legal expert to address your specific needs.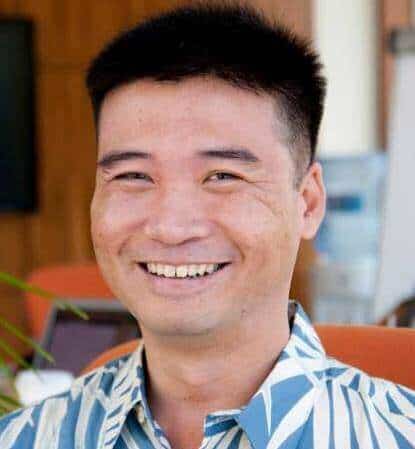 About the author. Entrepreneur and Salon Business Fan.
Hi! I am Shawn and I am a happy individual who happens to be an entrepreneur. I have owned several types of businesses in my life from a coffee shop to an import and export business to an online review business plus a few more and now I create online salon business resources for those interested in starting new ventures. It's demanding work but I love it. I do it for those passionate about their business and their goals. That's why when I meet a salon business owner, I see myself. I know how hard the struggle is to retain clients, find good employees and keep the business growing all while trying to stay competitive.
That's why I created Salon Business Boss: I want to help salon business owners like you build a thriving business that brings you endless joy and supports your ideal lifestyle.