Starting your own business is daunting enough, but when you don't know how much your hair extension business could cost up front, it could seem impossible. What kind of capital do you need to start your business, and what should you be spending that investment on?
Start Up Costs for Your Hair Extension Business
Legal and Business Fees: between $1,500 and $5,000 for a professional's help; $3,000 for business fees all together.
Physical Space: optional and dependent on location, can average around $20,000 for the space and equipment, not including monthly rent
Inventory and Point of Sale Systems: dependent on your provider, inventory can average around $15,000; point of sale systems can cost upwards of $500
Marketing Costs: website costs between $250 and $500; additional marketing is dependent on business owner
Payroll and Travel: dependent on business choices
Considering your profit margin for hair extension sales should be around 50 to 100 percent, you can be making a decent profit in your day to day. Before you do that, though, you need to set up your business for success with the following information on starting up.
1.Business and Legal Fees
Before you start purchasing your supply or looking into a space, you need to make sure your business is completely legal. You will need to consider the costs for your business license, your employee identification number, and if you have a physical space, your certificate of occupancy. In many places, you may also be required to have a cosmetology license to run your hair extension business, so if you still need to get that, this is the perfect time to do so. Check with your state's licensing board to see if that is a requirement.
Legal intervention can cast between $1,500 and $5,000. Most business fees cost around $3,000 altogether.
2. Physical Space
While this is the most expensive part of your hair extension business breakdown, it may not even be relevant to you if you do not plan on having a store front. Many hair extension distributors do not—they sell online or door to door, and therefore do not need a physical building.
Regardless, it still is possible to have a storefront for your hair distribution business. There are going to be extremely varied costs to creating this space depending on the size and even your location in the country. Rents vary, and you must find the one that is most cost economical to you.
If you require renovation on your physical building, you could be looking at costs for new flooring, painting, all the way to appliance installation, seating, cabinets, or lights. If you decide to hire a professional like an engineer, interior designer, or an architect, you could be looking at paying upwards of $5,000 for any one of those professionals, which does not include the materials you'll need to make those changes.
With a physical storefront also comes utilities, like gas, electric, water, and your monthly rent. You will need décor to fit your store's style as well—and all this before you can turn a profit.
While extremely varied, the cost of finding your own physical space is about $15,000, not including monthly utilities. If you need equipment like phones, computers, etc., it could cost up to $5,000.
3. Inventory and Point of Sale System
Before you can sell anything, you must have a supply of hair extensions. To do so, you need to find a wholesaler or manufacturer that you trust. Search the Internet first for possible choices, and then consider what each one provides. You will need to have a variety of types before you start selling your product.
If you are selling online, you will be able to easily set up a point-of-sale system through your website or market of choice. If you decide to sell in person, you will need to have some way of receiving money for your supply, whether it is through a system on your phone or through an app like Venmo or PayPal. Depending on your system, it could cost upwards of $500. Costs for your inventory varies based on your intended customer base, what items you choose, and how much you purchase. For a smaller company, you could be looking at about $15,000 for your initial inventory.
What are the best POS Systems for hair salons?
4. Marketing Costs
Whether you have a physical store or not, you will have to market your business to potential customers. If you don't have a storefront, this makes marketing that much more important—you can't just have walk ins.
When considering your marketing, you should focus on promoting the same message regardless of the form of media you choose. Make sure you use your name, your logo, and overall branding throughout the entire marketing campaign. If you want the help of a professional graphic designer to create this work for you, you could be looking at between $500 and $2,000 for that design work.
While social media seems to be the way to go for many businesses, you should still have your own website. Creating it yourself will give you experience on designing it and will only cost you about $250 a year for your own domain name and setup on a web creator like Wix or WordPress. Any website design done by a professional will incur much more expense.
Social media is also a great way to get customers and let them know about your product. Consider your demographic and hop on whatever social media app they're using the most to get the most bang for your buck, and don't be afraid to post the same media cross-platforms. You never know whose eye you might catch.
Creating a website can cost anywhere between $250 and $500. Additional advertising costs are dependent on your personal preference.
5. Payroll and Travel
Whether you are hiring an employee or intend to go it alone, you still need to consider how you are going to get paid. You will have to do your own taxes, so getting an accountant is a great idea to keep yourself on track.
If you are not using a storefront, you should make sure that you are compensated for travel as well. You could be travelling from business to business in your personal vehicle—make sure you have good insurance to cover it and are paying yourself for the use of that vehicle. This start up cost varies based on how you intend to sell your extensions and whether you have a physical space.
Regardless of how much you spend on your new business, make sure each step of the way you are involved and interested. If you get to the end without the passion you had at the beginning, it's time to reevaluate what made you lose interest and bring that passion back. You can't have a small business without that passion—and with that passion comes profit.
Related Questions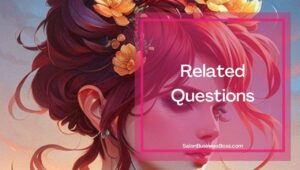 How much do hair distributors make annually?
Because retail hair can sell for about $300 per set, if you make one sale a day you can expect about $100,000 net profit annually.
What should I be looking for in the product of a hair wholesaler?
Besides looking at the price, you should consider how they are selling their hair already and if they are selling online. In terms of what kind of hair you should find, you should ask about their styles, textures, where they get their hair, and whether it is virgin, processed, or synthetic. You should ask about proper maintenance and whether it is heat resistant, along with whether it can be colored, bleached or dyed.
Looking to start your own Salon? Get the documents you need to get organized and funded here.
Please note: This blog post is for educational purposes only and does not constitute legal advice. Please consult a legal expert to address your specific needs.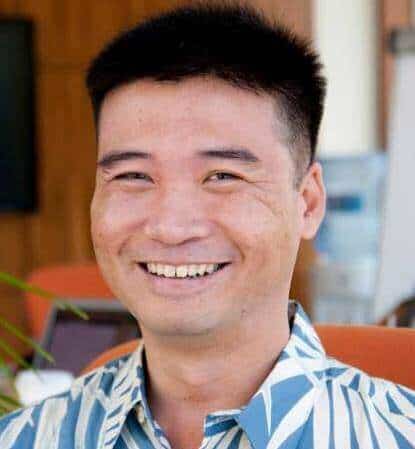 About the author. Entrepreneur and Salon Business Fan.
Hi! I am Shawn and I am a happy individual who happens to be an entrepreneur. I have owned several types of businesses in my life from a coffee shop to an import and export business to an online review business plus a few more and now I create online salon business resources for those interested in starting new ventures. It's demanding work but I love it. I do it for those passionate about their business and their goals. That's why when I meet a salon business owner, I see myself. I know how hard the struggle is to retain clients, find good employees and keep the business growing all while trying to stay competitive.
That's why I created Salon Business Boss: I want to help salon business owners like you build a thriving business that brings you endless joy and supports your ideal lifestyle.