Much like any business, your equipment can make or break your experience. By making sure you have all the tools that you need to market your brand, you can only improve what services you provide to your clients, both new and returning.
The Essential Hairdressing Equipment List
All Purpose Shears
Blending or Thinning Shears
Salon Hairdressing Cape
Paddle Brush
Comb Set
Round Brush
Sectioning Clips
Blow Dryer
Curling Iron
Hair Straightener
Depending on whether you're renting your booth or you're opening your own salon, you'll need all the appropriate furniture before you even consider taking customers.  In many cases, this is something that will be provided by the salon owner, whether it is mats, dryer units, accessories, lighting, shampoo areas, or the essential styling chair. Regardless of who provides the mainstays, the following items are the most important to have as you start your hairdressing career.
1. All Purpose Shears
The most important tool in your toolbox, the all purpose shears is the first set of tools that you need to even consider cutting hair. Because this is your most used tool, make sure you find a set that fits into your hands and works best for you—it is not a one size fits all model.
Most shears are used for basic trims and clean cuts, and they will come in at around 5 and a half to about 6 and a half inches long. Note that shears are made for left or righthandedness, so find one that works best for your dominant hand.
There is also a huge range of prices for these shears. They can range from $20 to over $500, so find a set that you like the most and stick with it or test them out and invest in a more expensive one down the road.
One of the best and most affordable shears on the market is your Equinox Professional Razor Edge scissors. These shears—which are also often called scissors in the market, but don't mistake them for your office supply brands—are made of stainless steel, are ergonomic, and highly rated by those who use them. If you want a nick resistant and affordable set of shears, consider the Fromm Explore 5.75 inch Shears. These are smaller at 5 and three quarters inches, but they fall within the typical range.
If you instead want to invest money in a more expensive set of shears or if you've tried some out and wanted to upgrade, consider the Cricket Shear Xpressions or Equinox International Professional Razor Edge Series shears. Both sport their own features, like being made of stainless steel, focusing on ergonomic construction, or even creating a quieter cut with your shears so you don't get that scraping metal sounds when you cut.
Choosing the best cutting shears for your hair salon!
2. Blending or Thinning Shears
Any type of shear is going to be your go-to tool, but if you're looking to add to your arsenal of equipment, a blending or thinning shear can do the trick. Coming in at a smaller size than your typical all purpose shear, you can use these smaller shears for more precision cuts. They can also come in larger sizes if you have a customer looking to shed the pounds on their hair—removing weight with a thinning shear is possible if you have the right set.
But is there a difference between a blending or thinning shear? Very little. They both help to create detail in your cuts, along with adding texture or transitions between different layers. They can smooth out lines and remove weight, which many of your customers will want when it gets to those summer months. One of the only differences between the two is that the thinning shear has teeth on both blades while a blending shear is more like your all purpose shear—a blade on one side and teeth on the other.
If you're looking for a new set of thinning shears, the Invent 28-tooth Thinner Shears may work best for you. It is made of stainless steel and has an ergonomic grip, so you don't have to spend your days with cramp hands. Many of these shears come in sets, so consider one of those, like the Sirabe 10 Piece Hair Cutting Set or the Cricket Centrix Roc-it Dog duo. If you're just starting out, the Cricket set may be out of your price range, but consider investing down the line in a decent set that you know you will love and use daily, especially if you're looking for ergonomic grips, finger rests, and precision blades. Many of these sets also include a case for your shears.
If you're considering a more expensive blending shear, the Sam Villa Essential Series Reversible Blender, may be your best bet on the market. It works well on thinner hair and also comes with a warranty, so you don't have to worry about your tool wearing out too early.
3. Salon Hairdressing Cape
Once you have your shears, you can start moving on to other equipment, including a salon cape. Cleanliness is your top priority when it comes to working with your customers, so one way to promote that in your salon is having a decent salon hairdressing cape. Used to protect your clients' clothing when you are styling their hair, it is imperative to have not only a decent cape, but one that you like to use and is of decent material.
Speaking of material, many capes vary in style and fabrics. Be aware of the best fabrics for each, like vinyl for shampooing or plastic for coloring. No matter what, these capes should be durable and stand up to the hard work you're doing. Waterproof is also a must to protect your clients' clothing, no matter what services you are providing.
Consider the Betty Dain Nylon cape or Green-Estetica Barber Cape for your salon. Most are one size fits all with neck snaps, but some come with other features like a see-through window for your clients to see their devices, like in the Green-Estetica cape. Make sure you are looking for a cape that you can easily keep clean, as that will be your responsibility at the end of each appointment.
4. Paddle Brush
Depending on the type of hair your clients have, you will need to have a bevy of brushes at your disposal. A paddle brush is key when you are detangling any type of hair, whether it is a fine and straight or thick and curly. When drying hair, you can also use a paddle brush to create tension to use with your blow dryer.
Choosing your brush means choosing your material and your bristles. Focusing on a sturdy material, like wood, for your brush's construction is best, while finding natural bristles like boar bristles can help evenly distribute natural oils in your client's hair. To get the most out of your brush while still staying economical, consider the Aveda Wooden Paddle Brush.
If you're looking for a larger brush, the Mason Pearson brush may be out of the price range of a new hairdresser, but if you are well established and looking for a new and improved setup, try this brush. It even is created to avoid making static electricity in your client's hair.
5. Comb Set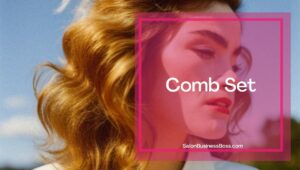 While a paddle brush is enough to help you out with drying hair, you'll still need a decent comb set in order to style your masterpieces. If the all purpose shears was your go to for cutting hair, the comb set is there for you when you're styling, whether you're straightening, styling, separating, or sectioning off your client's hair.
The first comb you will need in your set is a rattail comb. This comb with a long, pointed end will help you to section off and separate hair to do your work. A wide toothed comb, on the other hand, can help detangle as you're trying to do your work.
Combs that can handle high heat is key. You can't have your tools melting because they get too close to your blow dryer as you work. You should also look for combs that can stand up to constant, daily cleaning in barbicide.
Some options for you as you consider combs is CHI Turbo Carbon Wide Tooth Cutting Comb— this cutting comb is sturdy and about eight inches long, which can help you detangle hair and make sections. Another wide tooth comb you can try is the Vernon François Wide-Tooth Comb.
6. Round Brush
You have your wide tooth combs, and your rattail combs, and your paddle brush, so the next piece of equipment you need is the round brush. Blowout styles are still popular, and to do so, you will need a round brush to make that style happen!
Check on the round brush's size before you consider buying one. They can vary, which can also vary their effectiveness on certain style and working with certain lengths of hair. Also look for those made of metal—while it seems counterproductive when using them with heat, consider them your easy curling iron, as using a round brush with a blow dryer can create a bouncy curl. A ceramic brush can also work well, although not quite as good if you want to use it with your blow dryer to create easy curls.
TIGI's Large Round Brush, GHD Ceramic Vented Radial Brush, and John Masters Organics' Medium Round Brush are all some of the best round brushes on the market. If you're looking to continue using your round brush with your blow dryer, also consider looking for a brush that can help reduce frizz.
7. Sectioning Clips
Styling and cutting hair must be done with your combs and shears, but if you don't have your sectioning clips, how do you stay organized? These clips are imperative to your work, and having the right ones can make or break your style.
These clips are best used when cutting or styling, as you can section off areas you've either finished or you still need to work on. Most used when styling or coloring hair, they are incredibly useful when staying organized.
Dry sectioning clips are your best bet when shopping for equipment. Using these instead of wet sectioning clips means that you can still use them on both, but you will not get any lines on dry hair like you would with other types of sectioning clips. Make sure you also have enough clips—many come in sets, but if you are creating a style that requires more clips, you may need to purchase additional clips.
JDB Luxor Pro Clips and Adecco's Styling Hair Duckbill Clips are some of the best on the market for hairstylists at this point.
8. Blow Dryer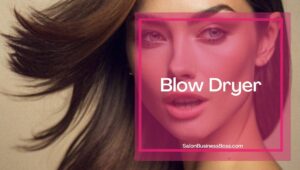 While you have on the list the most important non-electric tools, it's important to have a few of those electric tools in your list for hairdressing. One of those is the blow dryer, which you will be using a lot if you complete shampoo or coloring jobs.
When you search for your own blow dryer, there are a few factors to consider. Make sure you have something that can effectively dry hair, along with something that isn't too heavy—you'll be using it for most of your day and don't want to overtax your equipment.
An affordable choice would be the MHU Professional Grade Hair Dryer. It comes with a diffuser and concentrator, both pieces of equipment that are important to speeding up the drying process while creating less frizz. Be sure to take advantage of the removable lint cover as you use this product.
If you want a more expensive option, the Harry Josh Pro Tools Pro Dryer 2000 is the blow dryer for you. With eight heat settings, a reduced drying time, and a long range with its cord, you can elevate your client's experience using a piece of equipment like this one.
9. Curling Iron
If the blow dryer is important to cutting, shampooing, and coloring, your curling iron is important to styling. Making sure you have the right kind and shape is important to not only you, but your customers.
Finding an iron that is about an inch in size means you have chosen a versatile product. The smaller size means that you can use it for tighter curls, but also for wavier styles, making it a single tool you can use for many different things.
Before you shop for your curling iron, familiarize yourself with the different types. You can use a straightforward iron, which is simply the heated-up tool, or the Marcel iron. This curling iron style has a clamp to hold hair in place. You will have to hold down the handle on most models so the hair does not fall out of the clamp, but many will choose this version for its consistency. Each one has its pros and cons—the straightforward wand has more versatility, but the Marcel iron is more precise.
The GHD Creative Curve and Conair Infinity PRO Curling Wand are both curling irons that are highly rated in the hairdressing community.
10. Hair Straightener
With the curling iron comes the hair straightener—both are imperative to your styling at your salon. Make sure you have a hair straightener with a set temperature—it is very easy to damage hair with a straightener that is too hot.
Find one that heats quickly, so you don't have to wait too long for your straightener to get ready. If you are considering straightening very curly hair, consider a hotter straightener. There are also some that may allow you to use them as curling irons, making them a piece of equipment that can fulfill two requirements.
The Furiden Professional Hair Straightener, Revlon Salon Straight Cooper Smooth 1 inch Flat Iron, and GHD Eclipse Flat Iron are all fantastic options within differing price ranges.
While all of these pieces of equipment are important in your salon, remember that you cannot use any of them professionally without the knowledge and skill. Build upon that as you start gathering the equipment you need for your salon.
Related Questions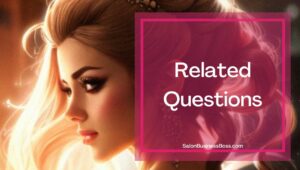 What do I need to color hair in my salon?
Besides the color and the client, you will need protective equipment like gloves and caps, along with brushes, mixing bowls, and a specially set station for coloring. Your equipment should all be bleach safe.
Are there laws regulating hair salon cleanliness?
Yes, you must maintain a certain level of cleanliness in your salon. Because so many diseases can be spread through the hair and face, you will have to clean all your equipment thoroughly after each use and deep clean them often. There are many state and federal laws requiring this in all salons. Check with your local health department for information in your state.
​
Looking to start your own Salon? Get the documents you need to get organized and funded here.
Please note: This blog post is for educational purposes only and does not constitute legal advice. Please consult a legal expert to address your specific needs.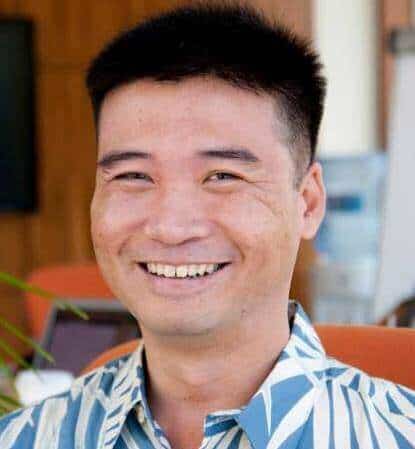 About the author. Entrepreneur and Salon Business Fan.
Hi! I am Shawn and I am a happy individual who happens to be an entrepreneur. I have owned several types of businesses in my life from a coffee shop to an import and export business to an online review business plus a few more and now I create online salon business resources for those interested in starting new ventures. It's demanding work but I love it. I do it for those passionate about their business and their goals. That's why when I meet a salon business owner, I see myself. I know how hard the struggle is to retain clients, find good employees and keep the business growing all while trying to stay competitive.
That's why I created Salon Business Boss: I want to help salon business owners like you build a thriving business that brings you endless joy and supports your ideal lifestyle.