The top 5 POS systems for hair salons include:
Schedul 
Salon Iris
Salon Biz
Phorest Salon Software
Vagaro
What a Great POS System Should Offer
POS stands for point-of-sale. A POS system helps businesses to maintain organized records of client sales, customer profiles, inventory levels. This is crucial for a hair salon business because an outstanding POS system can:
Help to evaluate sales trends by analyzing popularly requested hairstyles. 

Show how many sales your hair salon made per hour so you can staff at peak business hours during the most customer traffic. 
The best POS systems for hair salons let you as the owner or sales representative:
Process sales transactions via cash or card.

Engage in highly effective customer relationship management (CRM) by creating a customer profile and also keeping track of sales history for each client.

Track your inventory levels of hair care supplies.

Send you low-stock alerts, so you are only stocking up on the supplies you need in order to save money rather than overstocking and losing money. 
Schedul
There are business owners in 120 countries that are using Schedul. There are over 40,000 businesses affiliated with this software, and 150,000 of them are stylists and therapists. 
The best part is that the software is completely free for all businesses to use! You can see why they are number 1 on our list for the top 5 POS system software for salons. 
By using Schedul, you can take the guesswork out of scheduling-for lack of a better word-your clients for a salon service. One testimonial from Leith Matthews at Akin Barber and Shop shows that 80% of their salon services are booked on the Schedul online booking platform. By letting clients take over when they get their salon service, you and your stylists can focus more on servicing your current clients in the salon. 
Schedul's Perks
You will have access to the following perks on Schedul. And remember: it's all free!
Manage an activity dashboard that includes all of the day's upcoming appointments.

Create client profiles, track their sales history, and manage their upcoming appointments. 

Let your clients use the Schedul online booking platform to create appointments based on your open time slots for upcoming days, weeks, or months at a time. 

Keep track of your sales records, POS sales transactions, invoices, receipts, product inventory, and so much more!
2. Salon Iris
The great perk about Salon Iris is that you can customize your software plan based on the amount of employees that you have so you are not overpaying on monthly POS system services. If you are an individual proprietor, you can purchase the basic package. The deluxe package is good for the small to medium salon, with about 3 to 5 employees in the business. The premier package offers a POS system for an unlimited amount of employees, and this is viable for a medium to large salon. The professional package is for a larger salon and also has a POS system for unlimited employees. 
Before you select the package that is right for you, try out a free trial of Salon Iris to get the feel of its layout. You can find out more details about each package by reading the descriptions below. 
Basic Package
The basic package costs $29 per month for one sole proprietor in the salon business. 

You will have access to the following perks:

Appointment scheduling

Appointment reminders

A dashboard to view your sales and other metrics reports

The ability to have your clients make an online booking 

Debit and credit card processing to take all forms of possible payments from clients

Access to the Salon Iris mobile app for Apple or Android devices. 
Deluxe Package
The deluxe package costs $59 for three employees. 

Any additional employees added to this plan will cost an additional $9 per user per month. 

So if you have five employees total, which includes you, it'd be $77 per month. 

If you end up eventually having more than eight employees in your salon business while under this package (will cost $113 per month for nine employees), you should upgrade to the premier package to save $4 per month (see description below in the next section).

You will have access to the following perks:

All of what is included in the basic package. 

Track your client's sales and detailed notes about each of their needs.

Manage a loyalty program that will bring back repeat clients. 

Payroll and sales reports.

Marketing tools, such as email campaigns. 
Premier Package
The premier package costs $109 per month, and there are an unlimited amount of employees that you can add to the software. 

You will get all the perks mentioned above in the basic and deluxe packages sections. 
Professional Package
The professional package is $119 a month, which is only $10 more than the premier package. 

And for only an additional $10 more per month, there are many great added parks that are in the professional package that cannot be accessed in the premier package. 

You'll receive the following perks:

All of the perks mentioned in the basic, the deluxe, and premier packages sections.

View your salon statistics for all locations if you have more than one location. 

The payroll functions are much more detailed than the other packages. You can input the pay rate for each employee and even print checks as needed. 

While the other packages only offer basic store reports, the professional package allows you access to over 200 types of detailed reports about your salon business. 
3. Salon Biz
When your first visit the Salon Biz website, you are encouraged to try a free demo to see how the service works for your beauty salon. Salon Biz has been in business for 30 years helping beauty salon owners bring quality service to their clients with their professional salon business software capabilities. 
Salon Biz has been used by more than half of the Salon Today 200 beauty salon owners! That's why they are #3 on our list. Talk about great public relations for an astoundingly high-quality salon software.
The base amount per month for the Salon Biz software is $150 and will increase depending on the specific and unique needs of your beauty salon. You can get a quote during your free demo at any time if you see that you are satisfied with the software and want to make it your regular POS system. 
Salon Biz's Perks
You will have access to the following perks if you use Salon Biz. 
Secure data for every client that goes with him or her to all of your beauty salon locations (if you have more than one).

Online booking that can be accessed by your clients 24/7 even by using their mobile phones!

Ability for stylists to send confirmation texts and emails, so fewer no shows and more people coming out looking pretty after their visit to the salon!

Ability for stylists to get in touch with their regular clients, view their statistics and goals, and more by using the software via their mobile phones or Apple Watches.

Training programs for front-desk employees, managers, and overall quick start training to get new employees ready for work in the salon.

Workshops to teach newcomers about the capabilities of the Salon Biz software. 

How-to tutorials to become well rounded on all important functions of the software. 
4. Phorest Salon Software
Poorest Salon Software 
Phorest also has customized software quotes for your beauty salon based on the needs of your unique business. There are different packages you can choose from based on various functions and specialties, but there is no base price listed for each of them on the website. Based on the package that you choose, you must request a quote online. 
Phorest's Packages
The following are general perks you will receive based on the package you select. Remember that the more you invest in the Phorest software per month means you will have access to more amazing perks that will help you run your beauty salon more efficiently. 
Starter
POS system

Appointment booking in-store and online

SMS messaging for text reminders 
Starter Plus
All perks from Starter package 

Membership program

Online bookings for free and no-show protection if clients do not make an appointment without giving you notice

Checkout without cards by using card storage

Free messages to clients to remind them to book again if it's been a long time since the last booking.
Advantage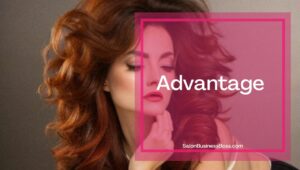 All perks from Starter Plus package

Digital consultation forms

Customers can leave you 5-star reviews online

5,000 free texts a month

A new function coming soon is selling gift cards on online platform
Elite
All perks from the Advantage package.

Your salon app in app stores for Android and iPhone

Coming soon is check-in push notifications

20,000 free text messages a month
Phorest's Beauty Salon Software Perks
For beauty salons, you have access to the following perks on Phorest.
Ability for clients to book appointments with your salon on the Bespoke branded salon appointment app. 

Ability for you as the owner as the stylists to see the day's appointments coming up on the software's mobile app.

Access to the Phorest blog for the latest updates on industry news to stay informed in your business. 

Booking for couples or groups for occasions such as weddings, proms, and more. 

Beauty salon loyalty program.

Client profiles tailored to the needs of each customer. 

Marketing software to announce promotions and send out marketing announcements to clients. 

Appointment reminders via text and email.

Customize accounting and other reports as needed based on what you want to find out about your beauty salon's business performance. 

A high-quality POS system to take various forms of payment, including debit and credit card, and track sales history and sales receipts. 
5. Vagaro
Start Vagaro software today with a free trial. There are no contracts, cancellation fees, or sign up fees. Try it out with no strings attached for one month, and you can cancel at any time if Vagaro does not work for you and your beauty salon. For the free trial, you have access to all of the Vagaro software features except email marketing, Yelp booking, and the credit card processing. 
Vagaro's Packages
Vagaro software bases pricing on the amount of people in your business from 1 person (you as a sole proprietor) to 7 or more employees. The price rates are as follows:
Just for you: $25 per month.

Two employees cost $35 per month.

Three employees cost $45 per month. 

Four employees cost $55 per month.

Five employees cost $65 per month.

Six employees cost $75 per month.

Seven or more employees cost $85 per month.
As you can see, with every new employee that gets added to the software, it costs an additional $10 per month. But once you hit seven or more employees, it caps out to $85 per month. 
Vagaro's Beauty Salon Perks
You have access to the following software perks as a beauty salon using Vagaro. 
Online booking via Yelp, Facebook, or your beauty salon website. 

Notifications of incoming emails and texts.

Track customer sales history and upcoming appointments. 

Website builder for an additional $10 per month.

Automated emails for marketing campaigns. 

Reports that includes employee clock in and clock out times, inventory, dashboard, export reports, etc

Mobile credit card reader free to process payments, low credit card rates of 2.75% per transaction, point of sale hardware costs low.

Awesome mobile apps: one for you and your stylists and one for your clients. 
Conclusion 
Whatever salon POS system software you choose for your beauty salon, be sure it works for you, your employees, and your clients. It'll be the backbone of your scheduling platform, and a viable online scheduling platform for ease of making appointments will get clients more interested in booking with your salon. You are the controller of your destiny as a successful beauty salon owner, so take the first step and select your favorite POS system today! 
Related Questions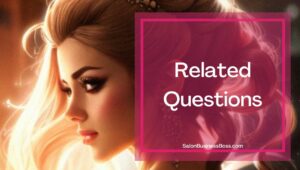 What is an example of another software I could use for my beauty salon?
While the Square Reader is not tailored specifically to beauty salons, it is another alternative business software that is great for on-the-go salon services. You can insert the Square Reader into any mobile or tablet device and hook it up to the Square Reader app to receive payments. This would be great if your beauty salon does home visits or if you are at a community day event and are away from your front desk. 
What is the best salon software in recent years?
The best salon software of 2019 has different categories. Versum is a great platform for booth renters and home salons to get the business software they need without being based in a traditional brick and mortar business. Simplybookme is considered best for appointment scheduling. Salon Iris is considered best for POS system software. 
Looking to start your own Salon? Get the documents you need to get organized and funded here.
Please note: This blog post is for educational purposes only and does not constitute legal advice. Please consult a legal expert to address your specific needs.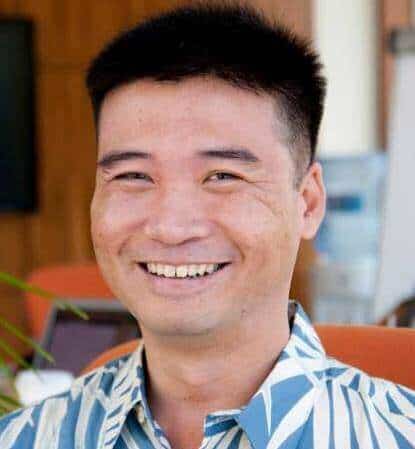 About the author. Entrepreneur and Salon Business Fan.
Hi! I am Shawn and I am a happy individual who happens to be an entrepreneur. I have owned several types of businesses in my life from a coffee shop to an import and export business to an online review business plus a few more and now I create online salon business resources for those interested in starting new ventures. It's demanding work but I love it. I do it for those passionate about their business and their goals. That's why when I meet a salon business owner, I see myself. I know how hard the struggle is to retain clients, find good employees and keep the business growing all while trying to stay competitive.
That's why I created Salon Business Boss: I want to help salon business owners like you build a thriving business that brings you endless joy and supports your ideal lifestyle.