Beauty salons have become more and more popular in recent years. There are more customers visiting salons, and there are more salons open than there has ever been. Owners have capitalized on the demand and, if successful, can secure long term customers that will keep returning on a consistent basis.
What type of business is a beauty salon? Specifically, beauty salons are classified as Personal Care Services – category 8121 per the North American Industry Classification System. The classification is for businesses that specialize in services for hair, nails, and skin. Beauty salons are for-profit organizations that can be operated as a sole proprietor, LLC/LLP, or a corporation. This includes stand-alone salons and large franchise or chain salons with hundreds or more locations.
Beauty salons can be as small and simple as a one-person operation or as large as a major chain of salons that are full service, offering a variety of services – all under one roof. There are a wide variety of salons that differ in services, profitability, and legal structure. Here's what you need to know.
What Are The Different Types of Beauty Salons?
Beauty salons are not all the same, nor are they all created equal. Salons vary in services and profits. If you haven't had much experience with beauty salons, then what comes to mind is the typical hair cutting and blow drying operation. In some cases, you aren't too far off. The reality is that just because it says salon on the door doesn't mean all they do are haircuts.
Traditional Hair Salons
For starters, the traditional hair salons are the generic idea of a beauty salon. Probably due to the fact that they were the first type of salon known to us and that there are far more hair salons than any other type of salon. At hair salons, the services provided are normally cutting, styling, coloring, perms, and blow-drying. Employees at these types of salons are licensed and regulated by the state they are working in. Hair salons aren't only limited to services for women, barbershops for men also constitute as hair salons. 
Nail Salons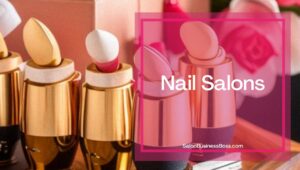 Nail salons are the runner up for the most popular type of salon, right behind hair salons. At these businesses, they focus on their customers' nails on both hands and feet. They offer manicures, pedicures, nail treatment, and styling. Nail salons are also among the most profitable types of beauty salons largely due to their repeat clientele and the frequency they need to visit to maintain their nails. They can be small operations run by one person or much larger, service many customers at multiple locations. 
Waxing Salons
Waxing salons are the type of beauty salons that focus on hair removal. Specialists at these salons apply a layer of wax to the body, let it dry, and then remove it – in turn, removing the hair all the way down to the root level. This method is effective because of root removal. When shaving, it only shaves the hair down to the surface level, leaving much appeal and demand for waxing salon owners. Although, depending on where you're at, over 90% of waxing salon customers are women, some men do elect to visit these types of salons for hair removal as well.
Tanning Salons
The name pretty much speaks for itself here. These are salons where people visit to tan their skin. Tanning beds are used where customers lay down or stand inside for a short time. Customers' bodies are exposed to super bright light that quickly tans the skin. Another method used at tanning salons is spray tanning. This is where a thin mist is sprayed on customers that causes the skin to turn bronze. The mist contains a chemical called dihydroxyacetone that goes onto the skin and effectively tans it. Both methods create repeat customers that want to maintain their tan. Tanning salons have become an emerging business in recent years with more opening each year.
Massage Parlors are Considered Beauty Salons, Too
Massage parlors don't normally come to mind when thinking about beauty salons. But they, too, are considered beauty salons as they specialize in a particular service pertaining to the skin and body. Massage parlors typically focus on massaging the skin and muscle underneath. Customers visit to have a particular area of their body massaged like their back or feet while other customers opt for the full body massage.
Full Service
And of course, there is the all in one package deal. These are large beauty salons that offer all services under one roof. These types of salons have a large staff due to the employees needing to specialize in the service they provide. Customers can plan on spending a good amount of their day here if they get the complete workup. Full-service salons can be very profitable if popular enough to have a large customer base. The overhead to owners tends to be higher due to more floor space being needed and are more employees to pay.
Legal Structure of Beauty Salons
The particular legal and ownership structure of beauty salons is ultimately the owner's choice. As with most other businesses, there are a few options when opening a beauty salon.
It can be opened as a sole proprietor – meaning the owner is solely responsible for the business. All financials related to the business are the owner's responsibility. The owner is personally liable for anything that the business is. Beauty salons that open under this structure are usually smaller operations where the owner is one of the very few employees. This is the easiest and fastest way to start a beauty salon.
Opening as an LLC/LLP – This legal structure is much safer for the owner or owners. As an LLC or LLP, the business's finances are separate from the owner's finances. Therefore, the owner is not personally liable for business expenses. This is extremely beneficial for any lawsuits brought onto the salon itself. LLC's and LLP's offer more protection to the owners.
Corporation – This is similar to an LLC and LLP as the business financials are separate from the owners. Corporations have stock that is held by shareowners. Each shareholder is considered a part-owner of the corporation. This type of legal structure is uncommon in the beauty salon industry but is still a viable option.
Profits of Beauty Salons
There is a wide range of earnings reported by beauty salons due to the broad range of sizes and services offered by these businesses. Some owners run their business on a part-time basis explaining the lower end of salons reporting while other salons are nationwide franchises that do a large amount of business with lower operating expenses. Of all beauty salons, the profit reported ranges from $14,000 on the low end to $385,000 at the peak. The median profit for beauty salons is $69,000. These numbers go to show that there is much potential for anyone wanting to open up their own salon or grow their existing salon into something larger. No matter the case, there is money on the table.
As discussed, beauty salons are a profitable business concept that can offer specialty services to customers or be a full-service salon. Beauty salons can be any salon that cares for the hair, nails, or skin. The North American Industry Classification System has clearly defined beauty salons as personal care services open to the public for both men and women.
Related Questions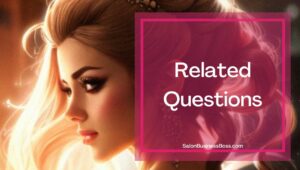 How Do I Start A Beauty Salon?
As with any other business, you need to create a business plan. Decide the services you will be offering and a general location of where you want your business to be. Find out what kind of license is required to open a salon in the area you decide. Once you know what is necessary to open up shop, determine the legal structure that works best for you as an owner, and pursue the steps required to obtain ownership.
How Do I Know Where To Open A Beauty Salon?
You need to find an area that isn't saturated with salons offering the same type of services you wish to provide. Some simple internet searches should give you a good idea of your future competition and if it's even worth opening a salon in that area. You don't want to set yourself up for an uphill battle by opening a block away from an already successful salon that has faithful customers. On the other side of that coin, if there's an area that has salons around but not necessarily the type you're looking to open – you might have found a good place for it. Customers that don't visit full-service salons but wish to buy different services will visit other salons in close proximity. You might notice some strip malls where the majority of the businesses are different types of salons. That's due to the benefits of obtaining customers by nearby businesses that are still in need of a service.
Looking to start your own Salon? Get the documents you need to get organized and funded here.
Please note: This blog post is for educational purposes only and does not constitute legal advice. Please consult a legal expert to address your specific needs.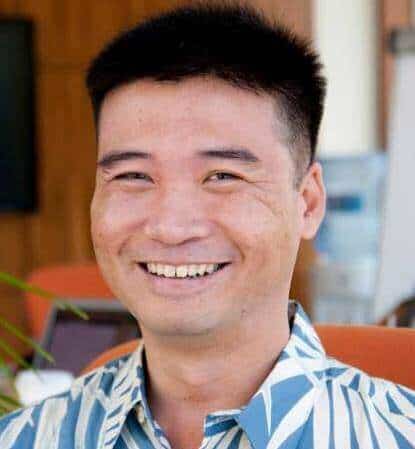 About the author. Entrepreneur and Salon Business Fan.
Hi! I am Shawn and I am a happy individual who happens to be an entrepreneur. I have owned several types of businesses in my life from a coffee shop to an import and export business to an online review business plus a few more and now I create online salon business resources for those interested in starting new ventures. It's demanding work but I love it. I do it for those passionate about their business and their goals. That's why when I meet a salon business owner, I see myself. I know how hard the struggle is to retain clients, find good employees and keep the business growing all while trying to stay competitive.
That's why I created Salon Business Boss: I want to help salon business owners like you build a thriving business that brings you endless joy and supports your ideal lifestyle.