Living in the digital age if you have not launched your Salon business online, you might be seriously considering the best way to do so. The following 7 areas may not be chronological depending on where your Salon is at in its current development. However, these 7 areas aim to provide a brief insight into how to get you started in the right direction for setting up your Salon before launching online and engaging with your existing and potential clients. 
Here are 7 areas to consider before launching your Salon online.
1. Market Research 
2. Competitive Analysis  
3. Brand Identity
4. Develop Website
5. Search Engine Optimization
6. Digital Media
7. Partnerships

When conducting market research for launching a Salon online you will want to identify the current digital presence. You can do this by using search engines to see if your business shows up. Another important area to research is the demographics around your area, and you will want to understand your target market. Your competitors and your target market will tell you how to position your own Salon when you launch it online. 
Depending on trends, you can adjust language, services, and figure out where your Salon might be able to improve the Salon market around your area. Market research comes in handy to discover where you are currently positioned without being online and where you can position your online presence to ensure you receive the maximum return. First impressions are important and when you introduce your Salon business online you will want to present an impressionable memory when they encounter your Salon's brand. 

The next area of aftermarket research is determining your competitive edge. Your competitive edge can be discovered when you line up your competitors and study how they are presenting their Salon's brand online. What are they doing? What are they offering? How are they introducing their Salon's brand to their audience? And what are their reviews saying? Reviews can tell you a lot about whether a competitor knows what the market needs or are missing their mark. If they are missing the mark, what are their reviews saying, and depending on what the reviews are saying, how can your business show those same clients that you can provide what they're missing when encountering one of your competitors? 
If you can find what raises other Salons in your area, you can determine the one thing you need to emphasize when attracting clients. Someone who is not adequately served by their salon will be more inclined to search the internet for nearby places that can accommodate their needs. This can be a sweet niche for your Salon to position itself when you are about to launch your business online. When developing an online brand identity you need to show existing and potential clients that you are consistent, you know who you are, what you stand for, and why your Salon will deliver a unique experience. 

The third area after competitive analysis will be making sure your Salon's brand identity is consistent and connects to your existing and potential clients. Brand identity is not so much about how your clients perceive you, but how you want your clients to perceive your Salon. As you are launching online because your potential clients will not be able to meet you first, they must understand why they would take time to build a relationship with you, and how it will serve their needs better than the current Salon they might be attending. 
Thinking about the consistency of your language, design, logo, visual elements, and themes will help your existing and potential clients for seeing why they engage with your Salon.  All of these factors will strengthen your ability to grow, build, and sustain your business online. When you are inconsistent, your online presence will be drowned out in the saturated environment that is internet advertising. 

Once you know what your brand identity looks like. You will want to communicate this to a website designer and developer for creating a website that is true to your Salon. This will be the base for all of your clients to engage with when trying to see what your Salon is doing and why it is doing it. It also acts as a great placeholder when engaging with other businesses because later after a partnership is strongly established you can link your sites together to generate more engagement across multiple digital mediums for raising your Salon's reach. 

According to Moz Pro, Search Engine Optimization is the practice of increasing the quality and quantity of website traffic, a noteworthy next step after understanding your brand identity. Once you know what language, design, and visual elements you are going to use for communicating to your clients, you will need to identify how you will raise your presence when people are searching for you using platforms like, "Google".  
If you can create a strong SEO you will be placed at the top of the search engine list. This is important because 54% of search engine users according to Pew Research use search engines like Google once per day for answering a question. If you can catch someone when they are asking about Salon's you can catch them at their most impressionable time to come in contact with your Salon's brand identity presented online which will then motivate them to come into your establishment.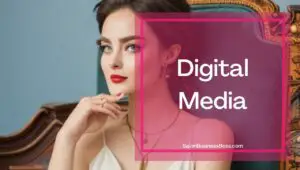 You've determined your Salon's brand identity, you know what sets you apart from your competitors, and you are first on the list when people use search engines to find salons in your area. Now you will want to identify the digital media you will build your Salon's brand across for engaging potential and existing clients. Digital Media can be an email list, social media pages, and advertising through other websites. When you decide which mediums you will use, remember to keep consistent with your brand's identity and when you post messaging that it is consistent with the mission and values from which your Salon stands. 
These principles will reinforce why clients choose to connect with your Salon over others. If you can give them several areas to go to for acquiring information about your Salon and what it is up to, it will give those clients a constant reminder as to where their investment in your services is being spent as well making clients more likely to remain with you. If an existing client shares their entire experience after engaging with your Salon to a potential client, their friend, the potential client who has never encountered your Salon might go look it up online, and if what they see is consistent with what the existing client shared, then your Salon will strengthen its presence in their mind the next time they think about what Salon they might schedule with. 
Learn how to advertise your business on Instagram HERE!

The final step will be partnerships. You may have established partnerships or are working on building them.  Partnerships can help accelerate your goals and acquire a greater reach without much technical work. Take inventory of the partnerships and depending on your relationship, add them to your website and ask for them to do the same when you launch. 
This will give your website greater reach and increase trust as you show clients other businesses trust you. The more partnerships you create that align with your business, the more presence you can develop online through unique deals that target their staff and client base as well. For example, if you identified a local business where staff fits your Salon's target audience, you might approach the local business and propose a staff deal for shaving on some of their costs if they use your services. 
If a relationship develops long-term, you may be more inclined to ask if you can add them as a partner on your website and vice versa where people can begin to see businesses you are associated with. This association of networks will build trust, and if other businesses add you to their partnership list, then your brand and Salon will be visible to others who are engaging with your partners. The more reach you can gain, the more engagement you can create, the more people will decide your Salon is worth visiting. 

Before you launch a Salon online you will want to understand the market you are about to introduce yourself into from a digital view. You will want to identify what separates you from your competition by analyzing their services and online presence. You will want to develop a clear and consistent brand identity that leaves no room for the audience to imagine what your brand could be, and instead, when they first see it online, they have a feeling they know exactly what it will be. 
You will want to build a website that is clean and easy to use guided by your brand identity. You will want to create a strong SEO for driving your online presence to the top of the search engine lists, and finally, establish partnerships and place your brand identity on their websites for expanding reach. When launching online the goal is for your Salon's brand to be right there in front of their attention when they think about salons. You want to bring your business from the ground to the cloud and bring people from the cloud back down into your Salon.
Related Questions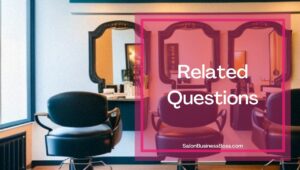 How much does a website typically cost?
For a small business (8-16 pages) it will cost $2,000-$9,000. 
There can be fees for maintaining a website depending on the developer. There can be additional fees if there are specific features you'd like to have added. But, forgetting it started and built with basic features, the cost will be between the 2k-9k. 
For further information regarding pricing visit: Web Fx
How long does a website typically take to build?
The typical time for a developer to build a website will be a minimum of 14 weeks. This can be broken down into phases. The first is the discovery phase lasting 3 weeks, the design phase lasting 6 weeks, the development phase lasting 3 weeks, and modifications lasting 2 weeks before migration to launch.
Looking to start your own Salon? Get the documents you need to get organized and funded here.
Please note: This blog post is for educational purposes only and does not constitute legal advice. Please consult a legal expert to address your specific needs.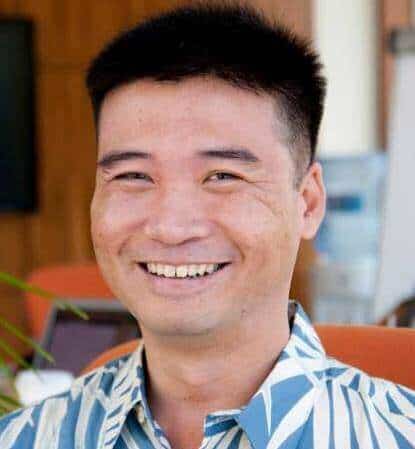 About the author. Entrepreneur and Salon Business Fan.
Hi! I am Shawn and I am a happy individual who happens to be an entrepreneur. I have owned several types of businesses in my life from a coffee shop to an import and export business to an online review business plus a few more and now I create online salon business resources for those interested in starting new ventures. It's demanding work but I love it. I do it for those passionate about their business and their goals. That's why when I meet a salon business owner, I see myself. I know how hard the struggle is to retain clients, find good employees and keep the business growing all while trying to stay competitive.
That's why I created Salon Business Boss: I want to help salon business owners like you build a thriving business that brings you endless joy and supports your ideal lifestyle.