There's no one right way to run a salon business. Whether you want to just do hair or add in other services such as a spa area or nail studio, take pride in hearing what your customers want out of your local business and delivering it to them in a fun and efficient manner. 
Set these 5 goals for your salon business to get you started on the journey to success in the salon industry.
Build your client base.

 

Sell hair care products and accessories.

 

Train employees to successfully cross-market products and services.

 

Find a niche.
Offer salon specials.

 
Bring out your hair clippers and let's get trimming away on reaching these goals!

Let's start by building a strong client base for your salon business. How can you sell hair care services or products and accessories without loyal customers?
There are many ways that you can build a client base. Customize your game plan based on how your potential clients respond to your business marketing. 
Post on Social Media
As a small business in the 21st century, you must post social media to be the utmost successful as an entrepreneur. Sign up for a Facebook at the least to get you started. 
Once you have gotten used to running your own Facebook business page, consider opening an Instagram and Pinterest. With a client's permission, you can share their completed hairstyle as free marketing to other potential clients. 
Follow these general steps to begin social media page(s) for your salon business. 
Input your business name, physical address, phone number, email on to Facebook.

 

Input the above information as well as opening and closing hours on Google.

 

If you are running promotions, post about them on all your social media accounts.
If you want to run a salon blog on your website, link blog posts to your social media as well.

 

If you have a coupon you want to offer to all your clients, post about it on social media.

 

Don't forget to heavily promote holiday specials during key holidays such as Mother's Day, Memorial Day, Labor Day, and Christmas.

 
Start a Refer-a-Friend Program
Let's face it. People talk. A lot! In those discussions, friends talk about their experiences with different businesses, too. 
Encourage clients that love your hair care services and/or hair care products and accessories to refer their friends and family to your salon. You could start a refer-a-friend program in which the referrer receives a gift certificate for each person he or she refers to your salon. You can place a cap on this benefit if you so choose. 
For example, a referrer could earn a $5 to $10 gift certificate for your salon for each person he or she refers to your salon. The referee can also receive a gift certificate in the same amount as the referrer to get him or her started on purchasing services and/or products from your salon.  
Ask Clients to Post Reviews
Try out this free marketing tactic by asking clients to post reviews about their experience at your salon. Whether on your website, Google reviews, or one of your social media pages, this will benefit your business for potential clients to get a snapshot preview of their possible experience when they come to visit your salon. 
Customers will be more encouraged to review your salon if you offer a coupon for 10% off their next hair care service or products/accessories purchase in return for a posted review. You will be bringing in more clients to purchase your services and products anyway, so handing out some 10% off coupons will not hurt. 
To be sure that you are not losing out on too much money, you can put a cap on how many coupons that a client can receive per month. Maybe each reviewer can receive 2 coupons per month if he or she posts 2 reviews within that time frame. 
Offer a Percentage Off Services and/or Products for Reaching a Threshold Purchase
If some clients reach a specific threshold purchase, you could offer 10% off their purchase. This will encourage a higher amount spent amongst clients overall. People usually do not mind spending more at a business if it means that they can get a discount on their purchase and get more bang for their buck. 
Host Special Promotions for New Customers
Hosting special promotions for new customers will build loyalty to your local business. Hand out coupons for 20% off their first hair care service or new customers can receive a free hair care product of their choice with the purchase of a qualifying hair care service. 
Check out our trips on attracting new clients HERE!

Don't just limit yourself to only styling client's hair and/or nails. Differentiate your business portfolio by offering a range of your products or well-known branded hair care products and accessories. 
If you want to eventually sell your brand of hair care products, start selling other brands of those selections until you have perfected your line's formula with your chosen manufacturer. 
Be sure to offer the products at a competitive price in comparison with big-box retailers and other local beauty salons, but do not shortchange yourself by charging too little for each product. 
Hair Care Products to Sell
Sell hair care products such as:
Shampoo
Dry shampoo
Conditioner
Straightening serum
Hair protectant
Hairspray
Mousse
Hair wax
Hair gel
Hair dye in a variety of colors
Hairdryers
Hair straighteners

 

Curling irons
Hair Care Accessories to Sell
Sell hair care accessories such as:
Fashion turbans
Hair drying turbans
Shower caps
Hair clips
Scrunchies
Bobby pins
Barrettes
Hair rubber bands
Snap clips
Elastic headbands
Plastic headbands
Tiaras
Headwraps
Combs
Hairbrushes
Travel hair care kits

 

Travel hairbrush
Travel comb
Nail file
Nail clipper

Durags for men

 
Now that you've differentiated your business portfolio, let's get into how to precisely have your salon products sold to your clients. 

Cross-marketing is pairing two different products and/or services that go together to add more value to a customer's purchase. 
For example, if a client is receiving a wash, cut, and blow-dry, maybe suggest a hair drying turban or different brands of shampoo or conditioner that could be used at home before visiting the salon again. 
If a client is only purchasing conditioner, try to get him or her to purchase the matching shampoo that goes with it. 
Train your employees to expertly cross-market products and services by:
Having them to cross-merchandise the hair salon products and accessories section.

 

Trying out selling scenarios while in team meetings, so that they are ready for when it's time to cross-market and do suggestive selling on the sales floor.

 

Show clients what is being used on their hair and ask them if they want some to take home.

 

Find your niche in the salon industry. Many salons do more than just style hair and sell hair care products and accessories. Consider one of the following niches. 
Hydrotherapy
Hydrotherapy is where clients soak in water to help treat pain in their bodies. It's also a great relaxing agent to do after getting their hair and/or nails done at your salon. It could be a mix between hot and cold water using steam and perhaps a full or partial body immersion for relief and treatment. 
Think jacuzzis and whirlpools. You could maybe have hot tubs and hot Roman baths. However, jacuzzis are the more popular option that will attract more clients into your salon and spa location. 
Nail Studio
Nail polish makes women feel extra sexy. With a variety of colors, clients can easily customize their desired look with nail art and nail jewels. Consider having a small nail studio with a few stations set up. Try it out and see how popular it gets before setting up more stations.
Consider a nail studio as an add-on to your hair salon services. Perhaps you can have a reduced price for service for clients that already have their hair done the same day. 
Massage Room
Massage therapy relieves tension for all clients. Maybe they have a stressful, laborious job that works their muscles too much. Offering massage therapy will relax your clients and minimize tension in all the muscles throughout their body for a more healthful and mindful experience. 

Brainstorm a list of rotating salon specials that you could host. Here are some ideas to get you started. 
Buy One, Get One 50% off on Hair Care Products
Buy One, Get One Free Hair Accessories (hair clips, bobby pins, scrunchies, etcetera)

Or do BOGO 50% off.
Or do BOGO $1.

20% Off any hair service coupon for Mother's Day (maybe exclude wash, cut, and blow-dry since this is a low-cost service already)
25% off one-time coupons distributed to newsletter members during the holidays.

 

Get a free hairdryer, straightener, or curling iron with a $100 purchase.

 
Related Questions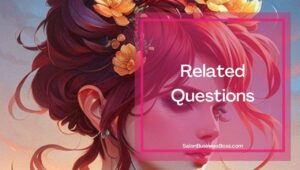 1. How do I find my salon industry niche?
Find your salon industry niche by:
Asking clients what services they are interested in seeing at your salon.

 

Doing trial runs of different services to see what your salon excels at providing for its clients.

 

Asking your employees their salon specialties to see what niche you can achieve based on your staff's strengths.

 
2. How can I make my salon environment more fun?
You can make your salon environment more fun by:
Playing a radio station.

 

Having a kids play area with a child's shoe on donated toys, etc.
Having a waiting area with magazines and charging docks for cell phones.
Looking to start your own Salon? Get the documents you need to get organized and funded here.
Please note: This blog post is for educational purposes only and does not constitute legal advice. Please consult a legal expert to address your specific needs.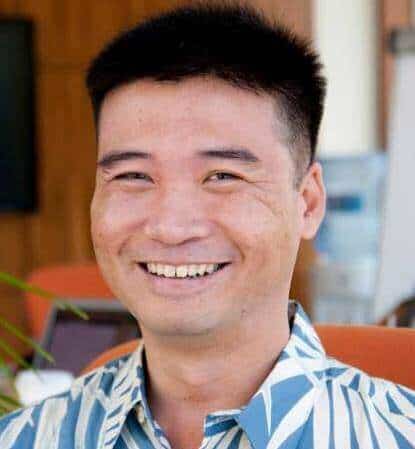 About the author. Entrepreneur and Salon Business Fan.
Hi! I am Shawn and I am a happy individual who happens to be an entrepreneur. I have owned several types of businesses in my life from a coffee shop to an import and export business to an online review business plus a few more and now I create online salon business resources for those interested in starting new ventures. It's demanding work but I love it. I do it for those passionate about their business and their goals. That's why when I meet a salon business owner, I see myself. I know how hard the struggle is to retain clients, find good employees and keep the business growing all while trying to stay competitive.
That's why I created Salon Business Boss: I want to help salon business owners like you build a thriving business that brings you endless joy and supports your ideal lifestyle.