If you're anything like me, you have a hard time deciding on one of many salons operating in your area. You're putting a lot of faith in a stranger to make sure you stay looking your best and that's a lot of pressure to find the right one. As a salon owner, how do you capture the large pool of weary consumers like myself?
According to recent statistics, the industry has grown 2.7% annually in the past 5 years and is expected to stay on track for the next five. Here are my six favorite business development ideas to reel in new clients and keep your salon on top of its share of the pie.
Offer unique rewards

 

Skills speak
Local speaks louder
All things social media
Package promos
When all else fails – offer boos
| Offer Unique Rewards |
Yes, this is one of the oldest tricks in the book, but it works and that's why it's still around. Many businesses implement some sort of rewards program that tends to always follow the same stale format.
Buy-one-get-one, purchase ten of this and get the 11th free; we've all heard these and there's never anything new. Break the mold! What can you offer that affords value perception to guests but also puts cash in your pocket? Listed below are a few ideas to get you started.
Giveaway – Everyone loves free stuff! Play that to your advantage. Every service that a guest purchase enters them for a chance to win. Prizes could be anything from featured products from your favorite purveyors (ideally provided for free in exchange for the joint marketing opportunity) to free services offered by your newest stylists. They gain experience and you gain clients.
Bonus Cards – This seems crazy at first glance to offer something like a free $25 bonus gift card with the purchase of $100 in gift cards. Give away twenty-five percent of a sale? You'll be pleasantly surprised at how many more gift cards you sell with an incentive such as this. The benefits will far offset the loss.
Joint Promos – This approach to rewards has been on the rise. This involves several local small businesses band together to form a rewards program that showcases each business and its offerings while providing discounts and benefits to the other local businesses in the group as well.
| Skills Speak |
This one all starts with who you hire. Seeking out great talent is a brain-er but making the most of it in a marketing sense is often lost in translation. Gaining business through word of mouth after great experiences at your salon is great and all, but take it one step further and actively promote your talented team of stylists. 
For starters, use each individual's best services as an incentive in your rewards program. Rotate through the staff using this approach which will not only easily allow you to showcase the quality of your team and bring guests into your salon, but will also put more money in the pockets of your staff. A win-win!
Create a hashtag for each of your stylists. By doing this, you are putting the marketing into the hands of the consumer. Effortless. Showcase each stylist's hashtag at their station so that when their clients inevitably post their stylish new look to social media they can tag the stylist; passively promoting your salon in the process.
Naturally, anyone waiting in the lobby of your salon is going to flip through the stack of style magazines that are left out on the table. Why not create a book of styles and cuts that your team of stylists has completed. It's one thing to point to a picture and ask a stylist to recreate it, it's another thing entirely to see that they have successfully done it already. 
| Local Speaks Louder |
"Local" pertains to your business development plans in several different ways. The biggest application in this category is in the marketing of your salon which can be approached from several different angles. For instance, as a small business, you will most likely be doing a lot of the marketing footwork yourself. How are you going to go about doing this? By visiting other local businesses with little marketing packages that include a menu of your services, business cards, rewards cards, and coupons. Not only does this help get your salon's name out there but affords you great networking opportunities with other local businesses in your area which could lead to further joint marketing events down the road. 
Next, with small-batch beauty products on the rise, take the opportunity to work with local artisans in your area to source these items to use in your salon. Not only are you contributing to the small business support network in your community, but your clients will also appreciate the break from the expensive big-name salon products. 
Hosting or partaking in events in your neighborhood is also a beneficial local tie-in for your salon. Use your newly formed local network to bring in other businesses in the area to entice a broad spectrum of attendees and take full advantage of the opportunity to showcase your business and capture new clients. Create an experience that people will take-away from the event and make your salon stick out in their minds.
| All Things Social Media |
With a large portion of your target clientele base constantly glued to their cell phone, tablet, or computer for the majority of the day, it's hard to discount the effectiveness of a solid social media campaign. Listed below are Lyfe Marketing's ten steps to creating a successful social media campaign.
Discover your target audience – By figuring out exactly who you are trying to reach you will be able to tailor your efforts towards engaging that specific group.
Select the right social media channels – Strategically use the channels that allow you to best highlight your brand. Link your accounts to post simultaneously across all of your social channels.
Develop specific campaign objectives – Be clear in what you are trying to achieve with your campaign. Are you building a business or merely gaining followers? Creating your brand identity or promoting specific products and services.
Decide on promotion tactics – Each social media platform has its special features that allow you to promote your business in different ways. Identify which features are best for your strategy and use them to your advantage.
Create a content calendar – Designate certain days and times for posts, videos, and live streams. This will keep your campaign organized and on track.
Develop the content – This may seem like the easy part but carefully reviewing and editing your content is crucial in ensuring its ultimate effectiveness in conveying the right message.
Schedule posts – Now that you have developed your intended content, create a posting calendar using your content calendar as a reference.
Monitor and respond to engagement – Use a social media managing tool to keep up on the responses that your posts are getting. Track the feedback and fine-tune your campaign.
Adjust as necessary – If something just isn't working be ok with changing it, fixing it, or losing it altogether.
Analyze the results – What worked and what didn't? Did you reach your target audience effectively and did you achieve the goals you set out to achieve? Use this to fine-tune future campaigns.
Check out our tips for advertising on Instagram HERE!
| Package Promos |
Think fruit basket but way better. This fun idea has been gaining popularity amongst small businesses in recent years and has shown to be an effective multi-faceted marketing tool. In essence, this involves several small businesses banding together to offer a joint promotion. What that ultimately looks like depends on the offerings and personal preferences of the business owners but here are a few ideas that have shown efficacy.
Salon Hop – Multiple salons pitch in with each offering a different service to the client while also creating a tailored spa experience. Pair a mani-pedi with a blowout and finish with a facial for the ultimate pampered experience.
Small Business Roulette – Sounds fun right? This method involves something to the effect of buying something here (such as a gift card, product, or service) and receiving something there.
Small Business Week – Get together with your network to offer a promotional week that showcases all of the businesses in the neighborhood.
| When All Else Fails – Offer Boose |
We've seen this time and time again and some salons even lead with this. Adding a bar or simply a selection of wine or cocktails to your menu of services not only sets you apart from a dry salon but allows you to up-sell something as easy as opening a bottle.
Related Questions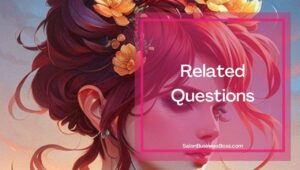 Do you need a separate liquor license to serve alcohol at your salon?
Yes! But there are all sorts to choose from. You will probably only want to offer a limited variety of beverages depending on your demographic. Sticking to one kind is beneficial when applying for a low-level license.
What social media platforms are best for marketing?
Right now, Instagram is king. With its popularity and functionality, it is tailored to instantly bring any content from host to audience in an easily digestible format. 
How do I vet a potential salon applicant?
There is a lot that goes into vetting a potential applicant. You want to make sure that they will be a great associate and improve your business so acting on instinct and gut feeling alone is never recommended. My main advice is to incorporate a practical test in their field of expertise to give you a first-hand account of their skillset and abilities.
Looking to start your own Salon? Get the documents you need to get organized and funded here.
Please note: This blog post is for educational purposes only and does not constitute legal advice. Please consult a legal expert to address your specific needs.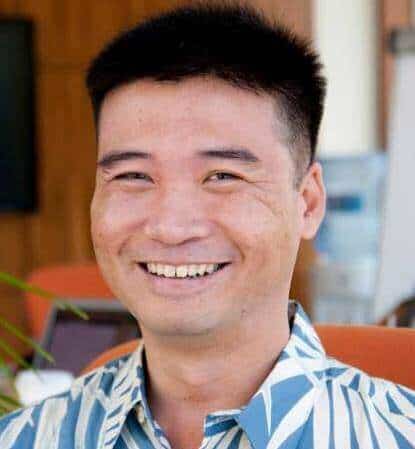 About the author. Entrepreneur and Salon Business Fan.
Hi! I am Shawn and I am a happy individual who happens to be an entrepreneur. I have owned several types of businesses in my life from a coffee shop to an import and export business to an online review business plus a few more and now I create online salon business resources for those interested in starting new ventures. It's demanding work but I love it. I do it for those passionate about their business and their goals. That's why when I meet a salon business owner, I see myself. I know how hard the struggle is to retain clients, find good employees and keep the business growing all while trying to stay competitive.
That's why I created Salon Business Boss: I want to help salon business owners like you build a thriving business that brings you endless joy and supports your ideal lifestyle.