Social media has become an intricate part of the lives of almost everyone on the planet. Trying to ignore social media, especially from a business advertising standpoint, can be incredibly detrimental. That is why today, we will take a look at how you can advertise on a popular social media site, Instagram! 
How to advertise a hair salon on Instagram:
Create a business profile

Create posts aimed at your target audience

Start connecting with those in your area.

 

Reach out to popular accounts on the app about sponsorships

 

Create ads on business. Instagram.com
Create a business profile
Instagram, like nearly all social media, is entirely free to sign up for! 
When signing up, you have the option to sign up as a business profile. 
Since you are signing up as a business, you are going to want to select this option. 
After that, you are essentially going to be walked through all of the extra benefits and tools that come with an Instagram business profile.
Now that you have your business profile set up, you are ready to start creating the page for your business! It's that simple! 
Create posts aimed at your target audience
Unfortunately, this step is not going to be as simple as the first, but it is in no way difficult.
As with all social media, Instagram is a site aimed at making posts that represent you while also trying to reach other people. 
In this case, where you are operating a page for a business, your goal is no different. You aim to reach a specific target audience with posts that you think will make them want to visit your business. 
Who is your target audience?
Your target audience is going to differ from business to business. Still, it essentially is just the group of people you believe will be spending money on the services your business is going to offer. 
In the case of a hair salon, this is mostly going to be females, although it is exclusive to females only, and they most likely will be between 16 and their mid 50's. 
By deciding who your target audience will be and then dedicating your posts to try and catch the attention of that group, you will have a much easier time reaching new customers. 
Hashtags are a big deal on Instagram, and using them efficiently can make your content far more visible than it would be before. 
Do some research before you start posting as to what kind of hashtags are popular and other possible ones that may relate to your business. 
Using hashtags, you will allow anyone who has clicked on or is following that particular hashtag to view your post, which is ultimately the goal of your page.
Start connecting with those in your area
A significant aspect that many people love about social media is that you can communicate with nearly anyone anywhere in the world! 
However, when you are operating a business such as a hair salon, reaching people who live multiple hours away from you isn't going to be a significant benefit to your business.
Instead, you will want to try and reach people in your area, as they will be the ones who are spending money on your business. 
The best ways to connect to those in your area on Instagram

 
Find other local businesses
If other local businesses are trying to do the same thing you are, you should find them on Instagram with a simple search.
Finding these businesses can help connect you with others in the area as Instagram will recommend them to you. 
Eventually, your page will be full of them, and others connected to the same pages you are will see your page in their recommendation, which will help you reach those in the local area!
 Check out more ways to get new clients HERE.
Look for any town/neighborhoods pages
Some towns and neighborhoods have their own social media pages. 
Spend some time looking to see if your town or neighborhood has one, and if they do, reach out and ask if they can post your business.
This works particularly well if you are running a promotion at the time, as you can ask them to post about it!
Look for any nearby college pages.
This is mainly aimed at those who run a hair salon in or near a college town. 
Almost every college or University has hundreds of social media groups. 
Find and reach out to a couple that you think might be interested or related to your business in some way, asking for them to post about your business. 
Reach out to popular creators on the app about sponsorship
This step is a bit different from the others because it will cost you something if you decide to carry it out. 
Sponsorships are agreements where a business agrees to pay a creator a certain amount of money to use and advertise their product or services. 
They are a great way to reach many people on the app without spending a ton of money on advertising. 
What are the advantages and disadvantages of sponsorship?

 
The advantages of sponsorship include the following: 
Fairly inexpensive

 

Easy to carry out

 

Has the potential to reach a large number of people
Disadvantages:
There is one main disadvantage to using a sponsorship; you have to find an account of someone who lives near you. 
As a hair salon, your customers will consist of those who live in a certain radius around you.
Thus, if you are carrying out a sponsorship with a popular page on Instagram, try and make one for those who live in the local area. 
This includes pages that promote local business, popular beauty pages run by those in your area, and other accounts like these. 
By carrying sponsorships out with local accounts to your area, you are far more likely to see an increase in business, as Instagram's algorithm is more likely to suggest pages for you that are owned by people in a specific geographical distance from you. 
Create ads on business.Instagram.com
Taking this path to advertise on Instagram is how you get the official ads you may see on your feed. 
This step, like the last, is going to cost your business. 
How much advertising you receive is going to depend on how much you are willing to spend. 
If you are interested in how much advertising you can get for your money, visit business.Instagram.com, where you can find the rates for these services and how much the advertising is going to cost you. 
The process, however, is going to be relatively simple, including the following steps: 
Steps to advertise on business.Instagram.com
Go to business.Instagram.com

 

Sign up for an account

 

Select what type of ad you would like to run

 

Upload the necessary pictures or videos
Pay however much it is going to cost
Enjoy!
Related Questions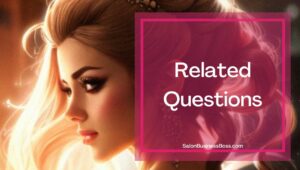 What are the best social media sites to market on?

 
Not all social media sites are created the same. 
Some, such as Facebook, are far more popular than many smaller and often unknown social media sites, such as Myspace, a dead social media platform. 
So you may still be wondering, what are the social media sites to advertise on?
Thankfully, we have the insight you have been looking for. 
The best social media sites to advertise on:
Facebook
Facebook has long dominated the social media game and doesn't seem like it's going to stop growing any time soon. 
Currently, Facebook is still the largest social media site on the internet, which makes it a good target for advertisements. 
In 2015, Facebook influenced nearly 52% of consumers' purchases of those who are on the site.
Youtube
Youtube may not be what you consider when you think of social media, but it is a booming site with more and more viewers logging on every day. 
As of now, there are 1.8 billion logged-in Youtube accounts that use the site monthly. 
The high number of views and constant focus on visibility that Youtube brings makes it perfect for advertising. 
 

Instagram

 
As the topic of this article, I'm sure you have a good understanding of how advertising on Instagram works by now.
Instagram is fantastic for follower engagement. Its brands see a follower engagement rate of 4.21%, which happens to be 58 times higher than brands on Facebook and 120 times higher than brands on Twitter.
Honorable mentions:
Qzone and Linkedin
Both of these sites advertise, and those who advertise on them can certainly increase their profits. 
However, they don't see the exposure that other social media sites do, and thus, they are not as useful to advertise on. 
 

Why is social media advertising so effective?

As I am sure you know by now, social media advertising is beneficial. 

However, you still may not be sure why this is the case, and in case you were wondering, we will discuss that aspect. 

Reasons why social media advertising is so effective:
You can reach a large number of people.
Can be fairly inexpensive

 

Allows high level of engagement

 

Allows more effective advertising

 

Gives measurable results

 
Social media advertising is beneficial, allowing you to reach a large number of people at a reasonably inexpensive cost. 
Social media advertising is also becoming increasingly popular because it allows a high engagement level with your potential customers. 
Advertising on social media also gives you measurable results on your pages by measuring increased traffic on all of your pages. 
All in all, social media advertising is beneficial for several reasons. If you want to be successful in the long run, you should invest in social media advertising.
Looking to start your own Salon? Get the documents you need to get organized and funded here.
Please note: This blog post is for educational purposes only and does not constitute legal advice. Please consult a legal expert to address your specific needs.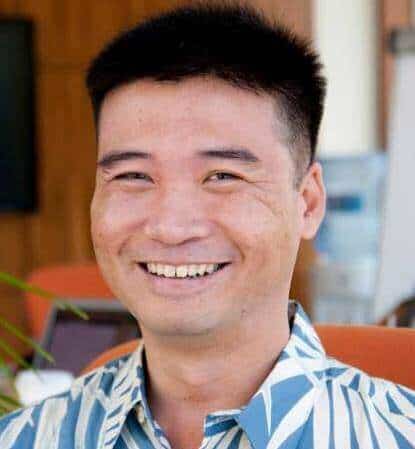 About the author. Entrepreneur and Salon Business Fan.
Hi! I am Shawn and I am a happy individual who happens to be an entrepreneur. I have owned several types of businesses in my life from a coffee shop to an import and export business to an online review business plus a few more and now I create online salon business resources for those interested in starting new ventures. It's demanding work but I love it. I do it for those passionate about their business and their goals. That's why when I meet a salon business owner, I see myself. I know how hard the struggle is to retain clients, find good employees and keep the business growing all while trying to stay competitive.
That's why I created Salon Business Boss: I want to help salon business owners like you build a thriving business that brings you endless joy and supports your ideal lifestyle.