Business grants are one of the best ways for any business to get started. Especially because business grants don't require you to pay the money back! The question we're focusing on today is whether you can get a business grant for a salon? 
Yes, like almost any small business, salons do qualify for small business grants that can help you both establish and grow your salon business. As a bonus, we are going to take a look at the necessary steps to secure a business grant for your salon! 
Find a grant to apply for

 

Research all of the necessary information necessary

 

Write your grant application
What are business grants?
Before we begin looking into how to apply for a business grant. We must take some time to discuss what exactly a business grant is. 
A  business grant is essentially a sum of money that is given to a business often for a specific purpose, which may be as simple as money for starting up your business or it may be aimed at a specific program you would like to run. 
No matter what the money is for, however, business grants can be a fantastic source of income for any business. 
The main difference between a business grant and a loan is that a business grant doesn't have to be paid back! 
Like federal student aid grants, business grants are essentially free money. 
Unlike loans, when you are accepted for the grant, you aren't expected to pay anything back, which can be a huge boost for your business. 
Where can find business grants?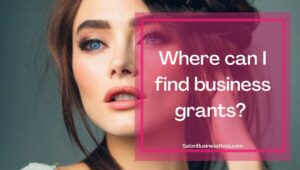 Business grants are given out by plenty of different sources, including local, state, and federal governments, as well as some private businesses. 
Internet research is the best way to find these grants, with lists and sites dedicated to them throughout the internet. 
One particularly good place to look is Grants.gov, a comprehensive government database of hundreds of business grants of all kinds.
Is there a catch with business grants?

 
No, although it may seem too good to be true, most business grants have no catch to them, essentially making them free money.
This is why they are such an effective source of income for businesses, especially those that are just getting started. 
If you need money for your business, take advantage of this source ASAP and you can save yourself plenty of money in interest than you would normally payback on a loan.  
Step 1: Find a grant to apply for
Although we did touch on this just a moment ago, this is the first step in applying for a business grant. 
Using sights like Grants.gov is perfect when searching out business grants to apply for. 
But it isn't the only way to apply for a business grant, especially if you're looking for some specific to starting a salon. 
Simply going online and searching "business grants for salons" will yield you quite a few results of sites to look for a grant that fits you, potentially including a couple that is specific to salons. 
You can also spend some time contacting community and business leaders in both your area and your state as a whole to see if they could potentially help you in your search. 
Most of the time, they'll be happy to help an entrepreneur such as yourself who is looking to start their own business. 
Interested in finding out about a business loan? Check out this article HERE!
Step 2: Research all of the necessary information to apply
Filling out a business grant requires that you know all of the information you need to app.ly. 
As such, it is important to take some time and read through the grant proposal to ensure that you have all of the necessary information that you need to properly apply. 
What information will most grants require?

 
Although most grants are going to differ as to what information they require you have when you apply, some basics are pretty universal throughout grant applications. 
Proof of a business license

 
In the United States, a business is required to have the proper licensing to operate. 
If it doesn't have the proper licensing, then it technically is not a legal business. 
As such, to apply for a business loan, you have to be able to prove that you have the proper business licensing. 
2. A plan as to how the money is going to be used
While not all business grants are aimed at a specific purpose, most will require a plan as to how the money is going to be used.
This of course is to ensure that you have an idea as to what you're doing and not simply applying for free money because you can. 
3. Copy of tax returns
This usually applies mostly to already established businesses that are required to provide a copy of their tax returns to prove they did not make over a certain amount in the last fiscal year. 
However, this may also be necessary for those who haven't yet started their business to show that they do need the funds to properly establish the business and are not doing it simply because they don't want to pay themselves. 
Step 3: Write your grant application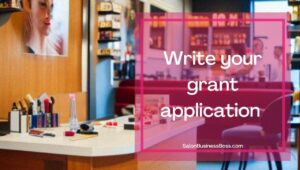 Writing a grant application is how you get the money you are looking for.
Writing a grant application will usually consist of certain information, including:
A cover letter

 

Overview of your business

 

How you plan to use the grant

An overview of your financial situation

 
Many grant applications will have specific fields of information that differ from this basic information, however, this information is found on almost every grant application you will ever file. 
Professional grant writers
If you aren't comfortable writing a grant yourself, or you would like to increase your chances of being accepted with a fantastically written grant application. Hiring a grant writer may be the perfect move for you. 
Professional grant writers are experts who do exactly what their names entail; they write grants. 
As such, professional grant writers are about as good as it can get when it comes to increasing your chances of being accepted for a specific grant. 
They can be fairly costly. However, they do provide a service that can end up getting you much more money than you have to shell out for the services.
Therefore, it is important that you apply for grants that you are best fit fo. If you apply for any grant you see and you hire a professional grant writer to write them for you, you may end up spending more money than you would potentially receive.  
Emphasize the importance of your business
These types of grants love hearing about businesses that exist to serve the community. 
A salon is a perfect example of this, as they exist to serve those around them and make them feel like their best selves. 
As such, it's important that when you are filing a business grant application as a salon care business. Emphasize this aspect of community involvement in your application. 
This can increase your chances of being accepted for said grant. Thus you must emphasize this as much as possible in your application. 
Related Questions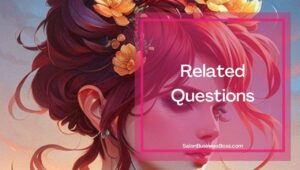 What are the startup costs for a salon?
The most basic setup for a salon is going to cost you about $62,000. 
However, the cost can be as high as $500,000 or possibly even more, depending on what exactly you would like to include in your salon. 
The costs include the following:
Licenses and permits

 

Real estate

 

Payroll

 

Salon equipment

 

Inventory

 

Insurance

 
Out of all of these potential costs, it's going to be the real estate aspect and the salon equipment that you choose to purchase that are going to be your biggest costs, as we have the reason for such a large possible differential in a salon's start-up costs. 
Thus, when you are starting a salon care business, you can save yourself plenty of money by researching ways to lower your costs in these departments. 
If you spend time shopping around for basic salon equipment and insurance to cover your business, you can save yourself a significant amount in start-up costs. 
Do salon businesses bring good profits?
Although it may seem as if salons do not make good profits simply based on the often cheap cost of their services, salons make decent profits. 
On average, salons make $19,100 in profits every year, but simply by the nature of averages, many may make far more than this. 
While $19,100 may not seem like a lot, it is an average profit margin of about 8.2%, which is higher than the general business profit margin of around 7.7%. 
Thus, the average salon will make more than the average small business.
Now, while you consider this amount to be a "good profit" is completely subject to you as a person. 
However, you can argue that a salon is a good start-up business, as it has a decent, above-average profit margin, with fairly low start-up costs compared to other small businesses. 
This is especially true if you can secure a business grant to help cover your start-up costs, which is a topic we've already discussed in this article!
​
Looking to start your own Salon? Get the documents you need to get organized and funded here.
Please note: This blog post is for educational purposes only and does not constitute legal advice. Please consult a legal expert to address your specific needs.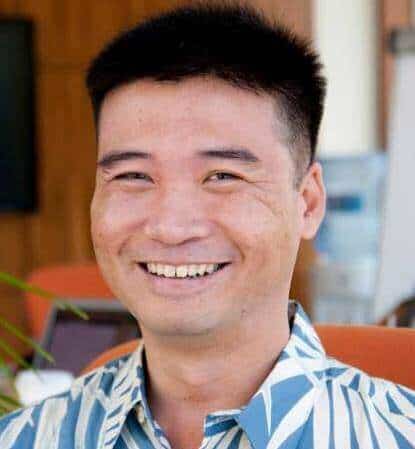 About the author. Entrepreneur and Salon Business Fan.
Hi! I am Shawn and I am a happy individual who happens to be an entrepreneur. I have owned several types of businesses in my life from a coffee shop to an import and export business to an online review business plus a few more and now I create online salon business resources for those interested in starting new ventures. It's demanding work but I love it. I do it for those passionate about their business and their goals. That's why when I meet a salon business owner, I see myself. I know how hard the struggle is to retain clients, find good employees and keep the business growing all while trying to stay competitive.
That's why I created Salon Business Boss: I want to help salon business owners like you build a thriving business that brings you endless joy and supports your ideal lifestyle.