You have launched your hair salon business and garnered a few loyal patrons already. But how do you attract new clients to your hair salon?
Attract new clients to your hair salon by increasing its brand presence on social media. Create a Facebook and Instagram account to update current and potential clients about everything occurring at your hair salon and combine social media posts with simple marketing strategies.
Try these six branding strategies to attract new clients to your hair salon. 
1. Online Promotions
Use online promotions to advertise your hair salon's products and services. Ensure that whenever you create a post for Facebook, post the same content on your Instagram account for consistency and transparency for your brand image. 
Make content posts to your social media accounts when:
You have a new haircare product in the store portion of your hair salon.
A client is happy with their hair transformation (with permission for the client to post pictures).
There are new service promotions at your hair salon. 
While you can post on your social media accounts for free, applying for paid advertising on Facebook or Instagram will help garner more views, and you can target these posts to people in your local community. 
Another option would be an online Ad agency; however, costs could average $1,000 or more per month. Once you have created a commendable brand presence on your social media accounts, consider the ad agency as an option when you can invest more money into your advertising budget. 
The benefits of online advertising include:
Reaching a wider audience of current and potential clients to book an appointment. 
Having clients get a better understanding of you and your brand.
Starting a conversation with clients that will keep them engaged with your business. 
2. Sales Discounts
Sales discounts are a viable strategy for attracting new clients. If clients know they are receiving a product or service at a discount, they are more likely to purchase from your salon. Change your promotions every 1-2 weeks to vary up interest amongst your clients. 
Consider sales discounts such as:
Ongoing promotion for first-time clients for 20% off any hairdressing service. 
An ongoing promotion for first-time clients for $10 off a $50 purchase of hair care products (or maybe 10% off your entire first purchase of haircare products).
A percentage off sale on one of your high-selling haircare product brands.
$10 off a hair color hairdressing service. 
$10 off a wash, dry, and haircut with the purchase of haircare products. 
Have your general hairdressing services prices and haircare products prices posted near your hair salon's front desk checkout. Consider also posting your prices online so that clients can conveniently check on your web page before visiting your salon for the first time. Having your prices posted in-house and online will inform your clients about your regular prices to compare with the sales discounts you host weekly or bi-weekly. 
Unsure if you should offer a discount or promotion? Check out our article here!
3. Set Up a Referral Reward Program and Loyalty Program
Try out a loyalty program to give your regular clients incentive to continue coming to your salon for hairdressing services. A loyalty program can include a loyalty punch card. For every ten visits to your hair salon, the client can receive $20 off a hairdressing service or $10 off a haircare product purchase. Examine the loyalty programs at local small business hair salons to get inspiration and create a unique program that your clients will love!
A referral reward program for existing customers is also a way to incentivize your salon clients to get new clients for you. If you have been in the salon business for a while, you must have gotten new clients through referrals from loyal clients. Introducing a referral reward will further encourage your loyal customers to bring in their family and friends to your salon. 
For example, you can have your loyal clients who refer family and friends receive a $20 gift card that he or she can use at your salon next time they come for hairdressing services or haircare products. 
Choose the referral reward and its amount based on what you think your clients would want. You can also set up a referral program with different rewards each time a loyal client refers someone to your hair salon. The list below can be an inspiration for your referral reward program. 
1st Referral: $10-$20 gift card to use at your hair salon.

 

2nd Referral: $10-$20 gift card for the client's favorite convenience store.
3rd Referral: $10-$25 gift card to the client's favorite grocery store.

 

4th Referral: $25-$50 gift card to the client's favorite restaurant.
5th Referral: $10-$25 gift card to the client's favorite mass retailer.

 
4. Use Influencer Strategy
Influencer strategy is one of the fastest ways many of the "famous" salon shops use to attain their position. Influencers are those who have a large following on social media platforms such as Instagram or Twitter.  Sometimes they are local to your area and other times not. The main thing is that usually, daily, they have "followers" who, for the most part, are loyal to them and, in turn, support the businesses they promote and frequent.
Although not everyone subscribes to this, it may just be enough for you to have one influential person in your salon chair that posts about your services from time to time to help drive traffic to your salon.
Using influencers to promote a service could generate more traffic to your salon even weeks after the post. Depending on your budget, you may want to consider reaching out to micro-influencers first. Micro-influencers are people with approximately 30,000 followers or less on their social media accounts. Followers of micro-influencers are more likely to pay attention to posts about your hair salon business than larger social media influencers. Because micro-influencers have a lower number of followers, they tend to have stronger relationships with their audience. 
5. Host a giveaway
Launching your product or service with a giveaway is a fantastic way to generate buzz around your brand. Using your salon's products or services as the giveaway prize is one way to get your clients excited about trying your hair salon. 
The benefits of giveaways are that they can generate a significant return on your investment within a short period. You can build your social media followers by hundreds or thousands, depending on how many people share about your giveaway. As the participants wait to hear about the winners, they start to remember your brand image because your hair salon hosts the giveaway. 
6. Social Media Visual Branding
Instagram and Facebook are the most popular social media platforms for promoting hair salons. 
Instagram helps create a more substantial brand presence with more impressive and colorful posts since it is more about picture posts. Well composed content with an attractive hashtag on your Instagram can attract several new clients.
Facebook has a broad audience to reach out to potential clients. Use the same hashtags on all social media posts across the different platforms to enforce your brand presence. 
Conclusion
Create a personal brand for your salon that will distinctly identify your salon over all other competitors as you take advantage of these six strategies to attract new clients. 
Narrow down your ideal target client, so you can design a customized plan that meets their needs. 
Identify your clients' pain points and address how you can help with solutions, and communicate them directly through your social media posts and adverts. Try to get feedback where necessary from your customers to measure your quality of service.  
Related Questions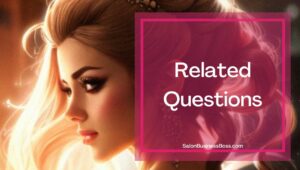 1. How can I retain customers in my beauty salon?
Retaining your customers means increasing your clients' loyalty to your brand. Consider setting up a plan whereby you sell an affordable membership to your clients. It is advisable not to give it out for free because there is no value in free things. You can provide great membership benefits to customers, such as a 10% discount every time they come to your salon or a free small product every time they visit. Be creative with it. 
2. How do potential clients determine if a hair salon is reputable?
Discover your hair salon's reputability by checking Google Reviews and customer posts on your social media accounts. Make sure to answer all good and bad reviews on Google and your social media accounts so that your salon stands out as a professional. 
3. How do I hire experienced hairdressers for my hair salon?
Host an interview day once you have received some off and online applications. 
Experienced hairdressers should have their hairstylist certificate from approved state cosmetology or barber school. In addition to a certification, years of experience styling hair for family, friends, and personal clients should be considered a great supplement to their hairstylist certificate. Before and after hairstyle snapshots-along with dated customer testimonials, physical and digital pictures are also something you should be looking for.
Looking to start your own Salon? Get the documents you need to get organized and funded here.
Please note: This blog post is for educational purposes only and does not constitute legal advice. Please consult a legal expert to address your specific needs.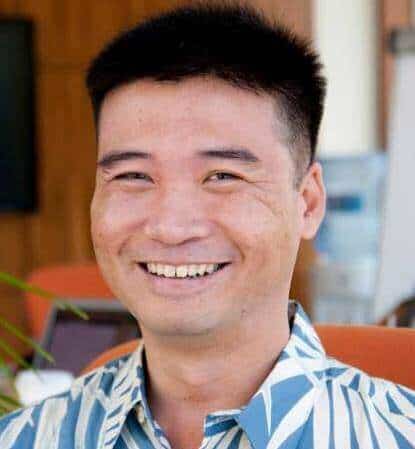 About the author. Entrepreneur and Salon Business Fan.
Hi! I am Shawn and I am a happy individual who happens to be an entrepreneur. I have owned several types of businesses in my life from a coffee shop to an import and export business to an online review business plus a few more and now I create online salon business resources for those interested in starting new ventures. It's demanding work but I love it. I do it for those passionate about their business and their goals. That's why when I meet a salon business owner, I see myself. I know how hard the struggle is to retain clients, find good employees and keep the business growing all while trying to stay competitive.
That's why I created Salon Business Boss: I want to help salon business owners like you build a thriving business that brings you endless joy and supports your ideal lifestyle.