Opening a salon, like most small businesses, comes with several licenses, certifications, and legal documents you need to obtain to be legally compliant. 
In most states, you can own and operate a beauty salon without a cosmetology license. However, you will likely need to hire employees because most services performed at a salon require a cosmetology license. 
In this article we will cover:
Different types of licenses for a beauty salon
Who needs a license?
Benefits of a cosmetology license as an owner
Consequences of not having a license
How to get a cosmetology license
Different types of licenses for a beauty salon
Before we dive into what licenses you do and don't need for your beauty salon, let's clarify some of the different licenses, certificates, and legal documents you may come across as a salon owner. Different states have different regulations so make sure you do your research to make sure you are legally compliant in your home state. 
Business license
As a salon owner, the most important and first license you should obtain is your business license. Often you will need to get a business license for the local, state, and federal levels.
The reason a business license is so important is that the government needs to be able to:
Identify your business
Hold you accountable for your actions
Protect public health and safety
Keep track of your finances for tax purposes
If you don't have a business license and are conducting business, the government can inflict penalties, shut down your business, or file a lawsuit against you. 
A good place to start is SBA.gov to get a better understanding of how to obtain a business license in your state. 
Cosmetology license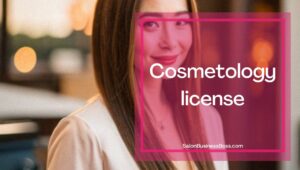 Having a cosmetology license certifies you to do most tasks required to run a salon. Things like:
Hairdressing/styling
Haircutting
Dyeing
Makeup
Nail service
The reason a cosmetology license is required for these tasks is that you are working with people and chemicals. You are required to have an in-depth knowledge of how to keep your customers safe, as well as satisfied with the service you are providing.
Specialty cosmetology licenses
In some states, you need separate specialty licenses to perform certain tasks at the salon. This can include things such as:
Nail technician
Cosmetology instructor
Esthetician
Barber
Hair braider

 

Makeup artist
Employer ID Number (EIN)
Your EIN is a number that identifies your business as a legally compliant and taxable entity. Similar to a social security number, it helps the government identify your business and keep tabs on your tax filings.
It is a fairly simple process that you can do online, check out this page for more information.
Salon retail seller permit
99% of salons sell retail products to their customers, if your salon falls into this category you will need to obtain a retail seller permit. The purpose of a seller's permit is so the state can control the process of collecting, reporting, and paying sales tax in that state.
For more information on how to obtain your retail seller permit, go here.
Certificate of occupancy
Like most of the previous permits, a certificate of occupancy is another document needed so the government can have some information about your building and your business.
The main reason for this is so they have information about:
What the property is being used for
If it is suitable for occupancy
If it adheres to current building codes
You can usually obtain a certificate of occupancy from your local building department or department of housing.
Who needs a license?
It can be a little misleading to say that you don't need a cosmetology license to own and operate a salon, this is because most entrepreneurs that are looking to open a salon, are doing so because they have a passion for the industry and want to provide salon services to customers. 
As the owner, you may not need a cosmetology license, but you will need to hire people who do have a license to perform salon services. Along with this, you will need to obtain a business license to be legally compliant.
If you are the owner of your salon and you don't have a cosmetology license, you will not be able to work with any customers or do any task that involves special skills or working with chemicals.
If you choose to not have a license as a salon business owner, you will have to strictly work on the business side of things and not on the service side. If you try to work around this you can get yourself in serious legal trouble by performing certain tasks without a license.
Aside from the owner, some states don't require shampooers to have a cosmetology license, as long as they aren't working with chemicals. Anything on the administrative side, such as receptionist, accountant, and manager also does not require a cosmetology license.
Benefits of a cosmetology license as an owner
Even though a cosmetology license isn't required to own a salon, several benefits obtaining one provides for you and your business.
Credibility
When you have your cosmetology license, you will be much more adept at communicating and understanding your customers, as well as your employees. When you can walk the walk and talk the talk, you will be much more credible and trustworthy in the eyes of your customers. 
Don't have to hire as many employees
When you can handle a significant portion of the customers that come into your salon, you are allowing more of your profits to go into your pocket, instead of paying an employee for the same tasks. 
Better quality control
When you have a professional-level understanding of cosmetology, you will be able to hold your salon to a higher standard of quality than if you are just handling the business tasks. Since you are performing a lot of the tasks yourself, you will be able to monitor your level of service, but you also will be able to keep a close eye on your employees to make sure they are providing the level of service your customers expect at your salon. 
Consequences of not having a license
Like most things, the consequences of not having a business or cosmetology license will vary state by state and even case by case. 
If you are operating your salon without a business license, some consequences you could expect are:
Fines & penalties
Lawsuits
Business closure
Personal arrest
Loss of reputation
If you or one of your employees are providing salon services without a cosmetology license you will likely be fined but in more serious cases it could lead to criminal charges.
How to get a cosmetology license
For the majority of salon owners, getting a cosmetology license is a necessity. It helps them learn about the salon business, acquire new skills, and allows them to work with their customers daily.
Obtaining a cosmetology license isn't the easiest thing in the world, you will need to complete several courses and spend many hours honing your skills to become certified. 
Who is eligible to get a cosmetology license?
The basics to be eligible for a cosmetology license in most states include:
Be at least 16 years of age
Have a high school diploma or GED
However, every state is different so make sure you look up your state's specific requirements before you begin. 
Educational requirements for a cosmetology license
To obtain a cosmetology license, you will need to pass a state board exam and meet certain educational requirements.
The first step is to enroll in an accredited cosmetology school where you can study and eventually take your board exam. Different states have different requirements for how many educational hours you need, but most are at least 1,000 hours.
Some states offer apprenticeship programs as an alternative to cosmetology school. In these programs, you will need to work under a licensed cosmetologist for around 2,000 hours to obtain your license. 
State board exam
Depending on which state you are in, you will be required to take a written exam and possibly a practical exam to go along with it.
The written exam will ask you pretty standard questions that you learned in cosmetology school. Questions will likely include cosmetology terminology, state-specific laws, safety practices, and cosmetology theory.
If you are in a state that requires a practical exam, you will be asked to perform a task such as hair cutting, dyeing, waxing, tweezing, as well as safety and cleaning techniques.
Maintaining your cosmetology license
Once you have obtained your cosmetology license, you will likely need to renew it every couple of years depending on your state's regulations.
To renew your license, you will likely have to meet a certain number of continuing education credit hours. This is done by attending classes on various salon topics. These classes are usually provided by the state and offer you a wide range of topics.
In most states, you will have the freedom to choose from some topics that interest you, as well as some that are required for every cosmetologist, usually about safety and cleaning techniques. 
Learn more about what licenses you need HERE!
Related questions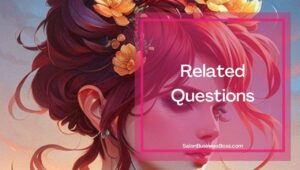 Do I need insurance to open a salon?
Yes, each state has different requirements, but the basic insurance that you need to operate a salon are:
General liability
Commercial property
Professional liability
Workers compensation
How much does cosmetology school cost?
There's a range of prices for cosmetology school, but you can expect to pay between $5,000-$10,000 to complete a cosmetology program.
Looking to start your own Salon? Get the documents you need to get organized and funded here.
Please note: This blog post is for educational purposes only and does not constitute legal advice. Please consult a legal expert to address your specific needs.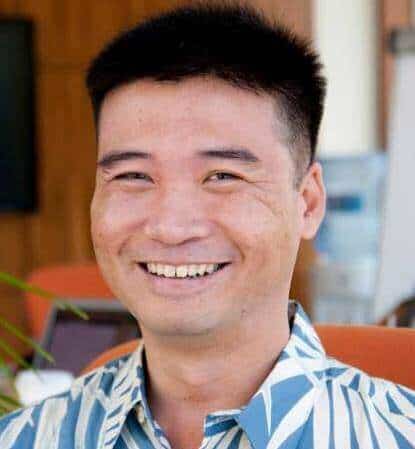 About the author. Entrepreneur and Salon Business Fan.
Hi! I am Shawn and I am a happy individual who happens to be an entrepreneur. I have owned several types of businesses in my life from a coffee shop to an import and export business to an online review business plus a few more and now I create online salon business resources for those interested in starting new ventures. It's demanding work but I love it. I do it for those passionate about their business and their goals. That's why when I meet a salon business owner, I see myself. I know how hard the struggle is to retain clients, find good employees and keep the business growing all while trying to stay competitive.
That's why I created Salon Business Boss: I want to help salon business owners like you build a thriving business that brings you endless joy and supports your ideal lifestyle.