Thinking you want to help people feel beautiful and refreshed all the time? If you're going to open a beauty salon, there's a good chance you've been thinking about what it will take to do that. You're likely thinking about everything from how much it will cost to what legal requirements there are. 
One of the most important questions you should be asking yourself is, do I need a license to open a beauty salon? The answer is yes, but there's more to it than that. You might need the following:
Business operating license

Cosmetology license

Certificate of occupancy

License to sell retail products

Building permit

Fire department permit

Others
While there's no one size fits all answer for this question, as it depends on where you're located, these are some of the licenses and other documents you may have to obtain before you can open your own beauty salon. In this article, we're going to look at each of these further so you can have a better idea of what they are.
Business Operating License
This license is required no matter what kind of business you are going to open and operate. It can be required by the federal government, but also by your state, and maybe even your county or other local governing agency. 
A business operating license basically gives you permission to run a business in the location you've chosen. It also helps the government keep track of what you should owe for tax purposes. 
Obtaining this license is not difficult. In most cases, you can go online and find the application. You'll enter information about you and your business, and then submit it along with a specified fee amount. 
Cosmetology License
Some people have the misconception that if you're going to open a beauty salon, you have to have a cosmetology license. This is simply just not true for all cases. If you are only going to own and maybe manage the salon, you won't need an actual cosmetology license.
This type of license is only needed by the people who will be providing the services to your customers. Employees that are going to cut hair, do nails, do makeup, wax eyebrows, or any of the other functions included in your salon's operation are all required to have some sort of cosmetology license. You, as the owner, will only need one if you are planning on doubling as a stylist yourself.
Getting a cosmetology license is pretty involved. You'll have to complete a course that's 1,500 hours of class. There could also be an option for a 3,000-hour apprenticeship. You'll have to meet the requirements of your state for how many months of training you'll have to undergo. At the end of the program you do, you'll have to pass an exam before you are awarded your cosmetology license.
Certificate of Occupancy
Your beauty salon will be set up the way you want it to be, unless you choose to buy into a franchise. One of the things you'll be deciding is where to operate your business. If you choose to open a salon in a freestanding building or even if it's in a space that's part of a strip mall or some other similar venue, you may be required to get a certificate of occupancy.
This document is issued by some local governing agencies for businesses. There are a few guidelines for when this is usually required.
If you construct a new building

If you are going to use a building that was once used for a different kind of business

If the occupancy of a building used commercially changes

If the ownership of a building changes
There will be an inspection performed as a part of the process to obtain this certificate. The structure has to be in compliance with building standards that have been set by the local government. 
License to Sell Retail Products
Many beauty salons also sell retail products like shampoo, hair spray, gel, conditioner, mousse, and others. You'll purchase the products from a vendor and then sell them in your store for a profit. This is called reselling. 
When you buy the goods from the vendor, you don't want to have to pay tax on them because that will cut into your profits, and it just doesn't make sense. If you have a sales license (this could also be called something else), then your business doesn't have to pay sales tax to the vendor. You also get permission to sell products that you've purchased from someone else. 
Not all states will require this type of license, but you need to find out if yours does. When you start reaching out to vendors to place orders for products, many of them will ask to see your resale license before they'll sell you anything. Make sure you obtain yours before you start doing business so you can stock your shelves the way you want to.
Building Permit
The building permit really goes hand-in-hand with the certificate of occupancy mentioned above. The difference is that this one usually comes first. 
You'll need a building permit if you plan to build a whole new structure, do an add-on to an existing building, finish a space that's unfinished, or do any kind of extreme renovation. The permit is basically an approval that the government gives you before you start the building process. 
Your contractor will handle the permit process for you, but here's a brief look at what the process entails. Contact is made with the governing office. A description is given of what the plans are. The office representative will then send out an application. You and the contractor will fill that in accordingly. The application and whatever accompanying paperwork will have to be turned in then. Sometimes drawings of the plans should be sent with the information.
There will be a fee you'll have to pay also. Once the fee is processed, and the application is approved, your contractor will be issued the permit. Make sure you put it on the wall somewhere that it can be easily seen. 
There will be scheduled milestones where your contractor will need to notify the permit office that the designated work has been completed. An inspection will be performed, and if everything checks out, work will be permitted to progress.
Fire Department Permit
A Fire Department Permit, or Fire Safety Permit as they are sometimes called, could be a requirement where you're located too. This document is issued by a Fire Official that deems your venue safe and up to code for the type of activity you plan to do there. The Fire Official will perform an inspection and look for any fire safety concerns. If there is anything that is found to be not up to standards, you'll have to make the necessary updates before you are granted your permit.
Other Licenses or Permits
There are some licenses and permits that can be collected under the category of others because they're specific to a certain factor, or they're just not as common. Here are some that you may have to get for a beauty salon, depending on what your plans are for the business:
Alcohol License – Some salons opt to offer alcoholic beverages to their customers. If you are planning to do this, you should look into what kind of license or permit you will need, if any. 

Alarm System Permit – It's fairly common for business owners to install alarm systems in their shops. Your state, city, or other local government may require that you get a permit to have one on your salon.

Health Permit – This can be required if you are going to sell food or drinks that are cooked and served to the public. The health inspector will make a visit to make sure that your business is clean, safe, and well-kept for serving customers in a healthy environment. If you have a business concept that is going to include food and drinks, make sure you look into this one.

Signage – Some local governments have certain standards that have to be met for business signage that's allowed in the area. You can think of this a little like an HOA kind of thing. The governing agency just doesn't want things looking crazy, so there are certain things that wouldn't be approved.

Zoning – Zoning permits are issued to make sure that spaces or properties are being used for what they're allowed to be. There are some districts that are zoned for specific things. You'll need to be operating in a space that's zoned for commercial businesses. While you can operate a hair styling business out of a residence where you live, you couldn't use the house as a standalone beauty salon, as the house is in an area zoned for residences, not commercial businesses.
Final Thoughts
This might seem like a lot of information. It's important that you don't feel overwhelmed by it all. It's not likely that you'll need all of the licenses, permits, and certificates we just talked about. We just want to make sure you're aware of what kinds of documents could come into play for you when you're getting ready to open your beauty salon.
You need to start by checking into your state's requirements for opening businesses. Remember that your city, county, or other local governments could also have regulations governing documents you'll need. 
The first thing you'll need is a general business license. From there, you may need a cosmetology license, a certificate of occupancy, a building permit, a license to sell retail products, a fire department license, and any of the other types of more specific licenses we mentioned. 
If it's required in your area, don't skip it. You might think it's redundant or unnecessary, or maybe you think it's too expensive to pay the fees for all the different required permits and licenses. If you don't get one that is mandated by a governing agency and you get caught without it, you'll end up paying more than you would have if you had just gotten it in the first place. Worse yet, you could end up having to close your business depending on what the officials decide. It's best to do the right thing from the get-go.
Related Questions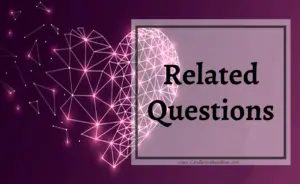 How long does it take to get a business license?
There's not an exact answer that can be given to this question. The timeline for your license will be different depending on how you decided to set up your salon legally. If you structured the business as a corporation, that would take longer to get your license than if you are structuring as a DBA company. It will also take longer for processing if your local office for issuing these is bogged down with a lot of applications. You should allow for at least a month to get yours back just in case.
Do I need the same licenses if I'm going to run a salon business out of my home?
There are different regulations governing home businesses. There still may be some things that are similar, a form of business license, fire safety certificate, license to sell retail products, and a cosmetology license, but there will likely be fewer requirements for a home salon business. 
How much money do I need to open a beauty salon?
You can buy an existing salon. It can cost you as little as $40,000 and as much as $250,000 if you want to buy into a franchise, that varies a lot based on the brand. It will likely be pretty expensive, and you'll have to follow the guidelines they have set when it comes to operating your salon, but you'll already have brand recognition so it could be a very successful endeavor. Finally, you could build your salon out of scratch. This could cost you anywhere from $100,000 to $500,000, depending on the scale and style of your business plan.
Related Articles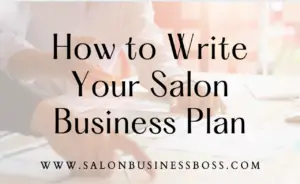 ​
​
​
​
​
​
Looking to start your own Salon? Get the documents you need to get organized and funded here.
Please note: This blog post is for educational purposes only and does not constitute legal advice. Please consult a legal expert to address your specific needs.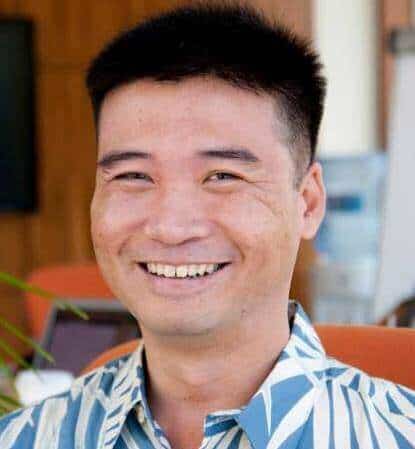 Shawn Chun is an entrepreneur who has owned several types of businesses from a coffee shop to an import and export business to an online review business plus a few more and now creates online resources for those interested in starting a salon business. It is demanding work he loves to do it. Shawn says "I do it for those passionate about their business and their goals. I know how hard the struggle is to obtain and retain clients, finding good employees all while trying to stay competitive."
Our mission is to empower you as a strong leader of your client base. We'll teach you online marketing strategies, smart branding moves, and more that will make your salon business memorable and worth talking about.