The most challenging customers to work with for a hair salon are walk-ins. When an appointment hasn't been made, it's hard to determine whether you'll have time for the hairstyle they want you to do. You also have to be conscious to not take on a walk-in that will mess up the schedule you had for the client with an appointment.
The best way to accommodate hair salon walk-ins is by providing a sitting area for walk-ins in case they have to wait, dedicating a select number of hairstylists to work primarily with walk-in clients, and offering only certain services to walk-ins. You can also better work with walk-ins by having dedicated hours for walk-in clients, practicing good hiring techniques, and having a scheduling program available.
Taking Care of Walk-in Clients
Multiple factors can make it easier for you to deal with walk-in clients. Some of the factors working together can give you the best results for handling walk-ins. Some changes you can make can be good enough to stand on their own as changes for your salon.
Providing A Sitting Area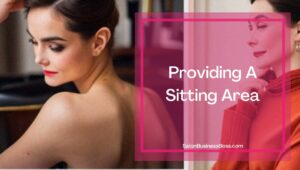 Very rarely will your salon be in a situation where they can immediately take someone who walks in the door and place them in a salon chair. Usually, walk-in customers will have to wait. While some might choose to come back later, it is always best to prepare an area for the walk-in customers to sit.
Providing a waiting lounge of sorts can have multiple benefits. A waiting area will:
Encourage a walk-in customer to stay in the store. Staying in the store gives a customer more time to look over products your salon is offering, increasing the chance that they'll buy those hair products.
Better accommodate customers with a time restriction. If a customer can't come back later but is willing to wait fifteen minutes, waiting fifteen minutes while sitting is much better than waiting fifteen minutes while standing.
Show potential walk-in customers that you do take walk-ins. If there is no waiting area seeable from the front door, a lot of potential customers might just assume you don't take walk-ins, resulting in a loss of business.
Dedicating Certain Hair Stylists
Reserving a certain number of hairstylists to work solely or primarily on a walk-in appointment is a great idea for many different reasons. When there is a dedicated walk-in stylist, walk-ins won't have to wait as long because not all stylists will be on appointment. Also, a stylist dedicated to walk-ins will become very skilled at performing typical walk-in haircuts/styles.
Another benefit of dedicating certain stylists to take care of walk-in customers is the training that that stylist can get. Not only will they become proficient at working on similar hairstyles, but they will also develop their customer service skills because they will be more likely to chat with more customers than the appointment stylists. These facts make a dedicated walk-in stylist post optimal for a newer stylist.
Offer Only Certain Services for Walk-Ins
If your salon is fairly busy but you still want to accept walk-in customers, offering certain services for walk-ins is a great idea. When your salon only offers certain services to walk-ins, your salon can: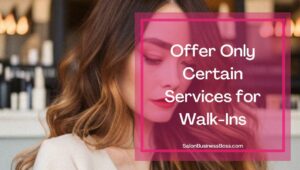 Monitor the time it takes to serve walk-ins. If you only offer services that are quick to perform, such as basic haircuts, then you'll be able to take care of walk-in customers quickly, leaving availability for appointments and/or more walk-in customers.
Provide targeted training for your stylists. Offering only haircuts to walk-in customers will allow any stylists set aside for walk-ins to practice their haircutting techniques more regularly.
Restrict walk-ins for services that take a lot of time. If someone walks in for a time-consuming service, such as dying their hair, they'll see the restriction and make an appointment, therefore helping your salon manage time as well as get more customers.

 
Provide Dedicated Hours for Walk-in Services
Setting aside certain times for when you will accept walk-in customers is one of the best and simplest ways to manage walk-ins. When you dedicate hours to walk-in customers, you can:
Better manage timing for services you'll offer to the walk-in customers as well as appointments. A dedicated time for walk-ins means you won't have to worry about fitting them in between appointments. It also helps you arrange your schedule so you will be able to keep appointments from clashing with walk-ins.
Also, have a good excuse for why you only offer certain services. If you only have a two-hour window for walk-ins, then you can prevent them from asking for any services that would fall outside of that two-hour window.
Use the walk-in times as training times for the hairstylists. If only certain services are offered during those times, the hair stylists can use the time to train and work on their basic skills to help them become better stylists.
You can also arrange the hours for walk-ins in such a way that there are two times where people can walk in and get their hair styled. The dedicated walk-in times will also help you manage your wait times for customers.
Make Use of Scheduling Programs
Keeping track of every walk you have to your hair salon can be hard. Some walk-ins may come when it's too busy, say they'll come back later, then never return. Having a scheduling program available will help you maximize the number of walk-in clients you're able to help without having to make them wait for excruciatingly long periods.
The scheduling program could be used in a variety of ways. One method where it could be very effective is using the program to turn walk-ins into appointments. If the program is readily available on an easy-to-access device, it will be easy for walk-in customers to set up an appointment for later in the day if the waiting line is currently too long.
A good program would be able to let the customer set up the appointment and receive messages without needing the assistance of a hairstylist. Such a program would allow your stylists to keep working without having to worry about checking for walk-ins. A high-end program would even be able to show walk-in customers the current estimated wait time per customer currently being taken care of.
Check out the apps we recommend for keeping in contact with clients HERE.
Practicing Good Hiring Techniques
One of the most important aspects of a business is hiring good people. If you hire good and adaptable stylists, it will be easier to deal with walk-in customers. Some of the traits you should look out for while hiring is:
The hair stylist's skill level. If you have hairstylists dedicated to walk-ins, look for stylists that are less experienced to fill the roles so they can get easy practice and move up the chain of command.
Their friendliness. Someone who can easily chat with others is a good choice for hairstylists. Depending on which service they're providing, they could be with the customer anywhere from thirty minutes to two hours. Getting a friendly stylist will also make it easier to convert walk-in customers into regulars.
Their patience. If you end up having a lot of walk-in customers at the same time and they decide to wait, you'll probably find yourself faced with some impatient customers. A stylist who can stay calm during such situations is the best choice for the issue at hand.
While considering a stylist's personality is not usually first in considerations for hiring, you must hire to create a community where customers want to come back over and over. Hiring well will not only help you maintain your customer base, but it will also help you expand it through acquiring walk-ins that become regulars.
Related Questions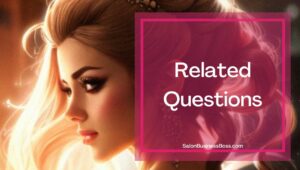 How can you turn walk-in customers into regulars?
There are multiple things you can do to help turn your walk-in customers into regular customers. The most important is to always offer your best services to all of your customers so they can see your salon's skills. If your hair salon is the best and highest quality around, walk-ins will keep coming back.
Also, hiring good employees that will help you create good relationships with walk-in customers, so they become regulars. An employee with a good personality is almost as important as an employee with good technique. You can also offer discounts for first-time customers to help bring them into your store.
Our walk-in customers or appointment customers better?
Neither customer is necessarily better. Both have their good points, and both have their bad points. A customer who makes an appointment is good because you know they will show up and what they will want so you can prepare for them. However, appointments can cancel or not show up, which could lead to a day with very few to no customers.
On the other hand, you don't know when a walk-in customer will show up or what they will want to be done, so it is hard to prepare the salon for them. However, when they do show up, it's a nice surprise. The best method for a business is probably to have both appointments and walk-ins.
​
Looking to start your own Salon? Get the documents you need to get organized and funded here.
Please note: This blog post is for educational purposes only and does not constitute legal advice. Please consult a legal expert to address your specific needs.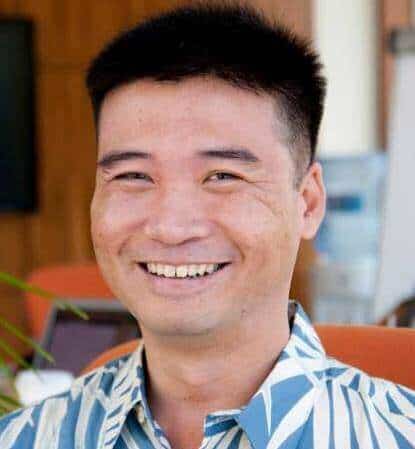 About the author. Entrepreneur and Salon Business Fan.
Hi! I am Shawn and I am a happy individual who happens to be an entrepreneur. I have owned several types of businesses in my life from a coffee shop to an import and export business to an online review business plus a few more and now I create online salon business resources for those interested in starting new ventures. It's demanding work but I love it. I do it for those passionate about their business and their goals. That's why when I meet a salon business owner, I see myself. I know how hard the struggle is to retain clients, find good employees and keep the business growing all while trying to stay competitive.
That's why I created Salon Business Boss: I want to help salon business owners like you build a thriving business that brings you endless joy and supports your ideal lifestyle.