Now that you have your salon up and running, you are going to want to keep operations running smoothly.  Fortunately, there are many tools out there to help your customers have the best possible experiences with you, your staff, and the services you provide.  
The best salon apps that you choose to keep your salon running smoothly depend on your individual business needs. Some of the most popular apps include the following:  
Beautylish
Picstitch
Hootsuite
StyleBiz
Schedulicity
TapStyle
Salon Iris
Of course, this list is not all-inclusive, and there may be many more apps and software coming out in the future, but these are some of the more popular apps to date. 
In this article, I will describe the features of these apps to help you choose the ones that may be right for you and your business. I will also discuss other tools to help you manage other aspects of your business.  Let's kick it off.    
1 – Beautylish
Beautylish is an inspirational training app that can help you stay relevant and competitive in the beauty market. You and your staff will want to stay up to date on the latest style trends, products, and techniques to give customers of all ages what they are looking for.   
Beautylish has how-to training videos, images to share on social media, and the best products to use to achieve results.  You and your staff can learn new skills, perfect existing skills, and provide a more expansive range of services to your customers.
You can also direct your customers to Beautylish if they are having trouble communicating what they are looking for. By flipping through the pictures, it makes it easier for them, and you, to know exactly what to do. 
More importantly, it is always fun to perfect your trade and be the best at what you do.     
2 – Picstitch
Picstitch is a photo app that allows you to create collages for advertising.  Take the pictures of your favorite hairstyles, nail art, and makeup techniques, and combine them into photo collages that you can share on all your social media pages and your business website.
It contains hundreds of filters, layouts, and editing tools to help you design the perfect photo collage.  You can even add music to your work.  It is also a great tool for before and after comparison photos.  
Especially in the beauty industry, people love before and after photos.  
3 – Hootsuite
Hootsuite is a tool that allows you to see all your social media pages in one convenient app.  Like most of us, you probably have several different social media sites to help promote your business.  
This app allows you to sync your updates, photos, blogs, and business info to all of them at once!  It will also provide feedback on how much traffic your social media sites are getting and what people like about the content.  
Hootsuite is specifically designed for business. You can comment, reply, and track what works and what does not work all from a single dashboard.  
4 – StyleBiz
StyleBiz is another app that helps link your social media pages but is specially designed for the beauty business. It is different from similar apps in that it is specifically designed to helping you grow your business through proven effective marketing techniques.  
StyleBiz is a FREE app that can help you run email campaigns, offer coupons, promote your products and services, and gain new customers. Unlike some other apps, StyleBiz will also allow you to link your business website in addition to your social pages.  
This is a great app to stay engaged with customers and attract new customers in one simple marketing expert tool.  The fact that it is free is a major bonus. It is like having your marketing specialist 24/7!  
Check out our guide to start a salon HERE!
5 – Schedulicity
As the name implies, Schedulicity is a scheduling app but it does so much more! You can manage your calendar, accept payments, run marketing campaigns, and post content. 
Schedulicity has an app for you, an app for your clients, and desktop software.  You list your business and clients will search for you.  In addition to helping you manage operations like your calendar, payments, and promotions, it will help you gain more customers through its search features.  
If you are someone that is pulled in a hundred different directions at the same time, this may be the perfect solution.  

6 – TapeStyle
TapStyle is a one-stop-shop for everything salon businesses need to operate and manage a successful business.  It has everything from marketing tools, scheduling, accounting, payment processing, and customer management.  You can also build catalogs of your work full of pictures.  
The app is free to download and full features are only about fourteen dollars per month. On the accounting side, it has reporting features and sales trackers. It can help you track your inventory, discounts, and expenses. 
This is the first app that we have mentioned that offers some sort of financial tracking. 
7 – Salon Iris
Salon Iris is a software program but just like everything else, there is a mobile app.  It is specifically designed for salons and barbershops and offers a wide array of industry-specific services.  
It offers email campaign marketing, point-of-sale payment processing, online appointment booking, appointment confirmation texts, and payroll processing.  It also claims to reduce the number of no-show appointments. 
Salon Iris also offers basic financial services like income and expense tracking but does not get in too far in-depth outside daily operations.   
All the apps that we have discussed so far are mostly for managing marketing, sales, appointment booking, day-to-day operations, and customer service.
Let us look at some other important business programs to help you keep track of your financial goals.  
8 – Quickbooks Online
Quickbooks is the most famous and widely used accounting software on the market. Most CPAs prefer it due to its ease of use for small business owners and its cloud capabilities. Quickbooks does everything financial.   
To run a successful business, you must track your income, expenses, payroll, and more. Quickbooks allows you to set up all your bank accounts, credit card accounts, employees, customers, and vendors. You can pay bills, cut checks, and reconcile accounts.  
You can run every financial report known to man.  Things like profit and loss statements, balance sheets, general ledgers, and bank reconciliation reports will help you know how well your business is doing. It will also help you and your CPA with tax planning.  
The only catch with Quickbooks is to make sure you keep up with your data entry and make sure it is accurate. Quickbooks can integrate with most point-of-sale systems that will help you record daily customer payments and the like.
9 – Striven
Striven is a new competitor of Quickbooks.  It offers most of the same features such as financial management and employee management.  You can also track projects, inventory, and other services with their operations tool. 
There is also a sales and client relations management tool.  While software like Quickbooks is mostly for financial accounting, Striven incorporates streamlining the sales and human resources aspects of the business all on one platform.  
10 – NetSuite
NetSuite, by Oracle, has been around a very long time.  It is considered one of the world's best cloud management business software systems. It may also cost you a pretty penny.  
It incorporates the financial reporting systems and client relationship management tools that the other financial applications provide, however, it does not support employee management.  It may not be well suited for small businesses.  
This may be one to consider when you become an enormous operation.  
11 – Honeybook
Honeybook is a great tool for startup businesses.  It does the financial income and expense tracking but does not help with employees or human resources.  It also integrates with other applications you may already use.  
The app and desktop software are extremely user-friendly and attractive. The dashboard is easy to navigate. You can add your logos and pictures and customers can book online with your real-time calendar updates. This can be a blessing and a curse.  Make sure you block off your after-hour times as "busy", so customers do not try to book appointments at midnight.

As we have learned, there are many, many options for apps and software for your salon, or any other business, to run efficiently. The apps or software you choose will ultimately depend on your budget and the size of your operation. If you are just starting, it may be a good idea, to begin with, some free apps and upgrade as you go.  
The goal of any business is to bring in customers. In the smartphone world we live in now, it is a good idea for your products and services to be available on mobile devices.  Customers love convenience. If they can schedule, cancel, and pay on their phones, they are going to do it.  
I hope this article helped narrow down some of the many options out there, so you do not have to spend hours researching business apps and tools. It can be overwhelming, and you do have a business to run!  
With some administrative planning and quality controls in place, you can focus on servicing your clients by doing what you do best.  As always, I wish you the best of luck!  
Related Questions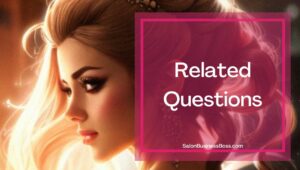 How Do I Successfully Manage My Salon?
Owning a salon can be a profitable business if you know how to manage it well.  Whether you are just starting or have been in business for a while, you must put systems in place to stay organized and efficient. If you do that, your clients will keep coming back and that is the key to managing a successful business.  
How Do I Stay Competitive With A Salon Business?
As you already know, there are a lot of salons out there.  To stay competitive, you need to set yourself and your business apart from the rest.   
As the industry changes, you need to change with it.  If most salons are transactional maybe you could run a membership-style business. Dare to be different and make clients remember your salon and their experience. 
Looking to start your own Salon? Get the documents you need to get organized and funded here.
Please note: This blog post is for educational purposes only and does not constitute legal advice. Please consult a legal expert to address your specific needs.
Sources:
https://www.gettimely.com/the-source/salon-marketing/5-apps-you-should-try-in-your-salon/
https://articles.bplans.com/4-must-have-apps-to-make-it-as-a-beauty-professional/
https://www.capterra.com/sem-compare/business-management-software?gclid=CjwKCAiAl4WABhAJEiwATUnEF4vi9yVwn9dbjXCrDMnSmkx-5H7FKZZv4bxOWKHXKMAt_Tjsy5iUPhoCmaYQAvD_BwE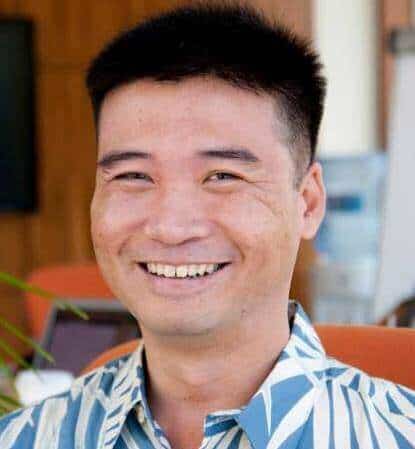 About the author. Entrepreneur and Salon Business Fan.
Hi! I am Shawn and I am a happy individual who happens to be an entrepreneur. I have owned several types of businesses in my life from a coffee shop to an import and export business to an online review business plus a few more and now I create online salon business resources for those interested in starting new ventures. It's demanding work but I love it. I do it for those passionate about their business and their goals. That's why when I meet a salon business owner, I see myself. I know how hard the struggle is to retain clients, find good employees and keep the business growing all while trying to stay competitive.
That's why I created Salon Business Boss: I want to help salon business owners like you build a thriving business that brings you endless joy and supports your ideal lifestyle.