Deciding to build a hair salon can be an exciting adventure. It can be an equally daunting procedure. First and foremost, you must decide if your budget will allow for such an adventure. This article can give professional insight into just how much money it will take to open your very own hair salon. 
Overall estimates of opening your hair salon should include factors such as location/space, equipment for daily use, a startup to sell products, advertising, taxes, and more. A good starting budget would require anywhere from $90k-$350,000 to begin. 
What costs your Hair Salon will require to start?
While the costs may seem surprising, this business can be quite profitable. Like any other business, spending money may seem overwhelming at first. This article will help establish the budget ratio and provide a guide to use your startup money wisely.
Picking a location
Deciding where to put your business will be the most profitable decision you make. Creating a positive locale/customer ratio will maximize your customer base and ensure that you can continue to bring in the profits to survive. Here are some key points on deciding the best location to put your money towards a hair salon:
Local Economy-Local economy will play an important role in deciding how much money is needed for your hair salon. Cost of living, rent, real estate market, and even local property taxes should all be included in the decision to set this number inside your budget.
Scenery-Ask yourself this question? Do I want my clients to stare at a wall and mirror or would I like them to see a view during their hair services? Surprisingly, this answer is not a trick. A business can be successful and luring to clients no matter the answer. Still deciding to paint a wall in a beautiful style or provide windows that compare nature's beauty to the customer's own is important when deciding on a monetary value to incorporate into your hair salon.
Base Customer Distance-This may seem redundant, but it is separate indeed. Research the location you wish to place your hair salon. Information on the population in the area can help hypothesize the potential for clients. The longer distance a customer must travel to have your service may deter them from being a potential client altogether. Adding a little extra money to place your salon in a busy location will increase the opportunity for customer clients because it is convenient for them.

 

Mission to Find Clients-Some hair salons will service certain clients. Perhaps a female-only salon, or a barbershop, or even a retail franchise. Deciding which customers that you most want to serve will establish what kind of hair salon you wish to be. This will effectively increase the odds that the prior sections are adequately placed into the decision process to add money to your hair salon startup.
Space Needed for The Hair Salon
Space available will be important and decide the amount of business you can receive daily. If you plan to run the hair salon from home, then you may only be able to provide service to a few clients per day. In opposition, renting or buying a building will allow you to possibly employ independent hairstylists. Having more stylists in a comfortable working space will allow many customers to be serviced as a team. Deciding where your money will benefit the space cost most effectively can be seen in the following points:
Square Footage Needed-Anyone purchasing a business will understand the square foot/price ratio. Before allotting a value to this hastily, decide on a few factors. First, decide what will be required for your hair salon. Decide if your home will meet these needs. A license to operate in your residence will be much cheaper than a new facility.

 

However, if you wish to host multiple stylists, product distribution, and extra amenities then you will need to account for the cost accordingly to commandeer an extra facility.
Product Placement Space-Should you decide to use your hair salon as a dispensary for products, then you will need to decide if your home or new facility has adequate space. In addition to shelves and space to display products, you may also need to incorporate inventory storage.

 

Expected Clientele Per Day-Depending on your current financial needs you may find yourself asking, can I cut 5 people's hair a day, or do I need to style 30 people a day? This will be a huge factor in the amount of space you need to invest money into. If your experience and skill level allow minimal customers, then in-home is the way to go. If you are seeking entrepreneurship or franchise, then you will need a space that accommodates multiple stylists that can rent a space from you.

 

Budget Allowance-As we have already seen, finances can skyrocket quickly when deciding on exactly how your hair salon will be operated. Although these decisions are the most crucial there are still plenty more aspects to consider making your hair salon successful. As such, this is a crucial time to decide whether location beats advertisements, scenery defeats product display, or if in-home service beats out franchise opportunity. This will be a deciding factor in the budget goals you need to set before starting your adventure.
Equipment for Daily Use
It is easy to believe that customers will continue to visit a hair salon that provides comfort and quality service. Owning comfortable chairs and having quality grade tools will jump-start the environment your clients are seeking. To decide on the best equipment and tools to place in your venue follow these steps:
Research Potential Clients-When deciding on equipment to place inside your hair salon, you may want to decide exactly what clientele you wish to bring in. Some hair salons may offer other services such as nails, tanning, or other aspects. Do you wish to work with lower-income families or only use your talents to appease the higher end of society? You will be surprised to learn that both options equal a moderate similarity in profits but will weigh heavily on the costs that you decide to put into your business.

 

Be Aware of Setup and Measurements-When deciding the space of your new facility or home-based business, use the equation of projected clients per day/availability to meet the demand ratio. In other words, how many customers can be serviced on a realistic timeline? This answer will help in deciding just how many tools are needed per booth, how many booths your business will require, and how much space should be allotted for the right equipment to be placed into your hair salon.

 

Cost-Effective Decisions-Some amateur hair salon owners will automatically want to be a retail business as well. Speaking honestly, this may not be the case. If you house a facility, then the retail value on products you sell will help in revenue. If you decide to use a home-based service, then retail can be a burden on your profits. When deciding on the effectiveness of the revenue/profit ratio of your hair salon business, you will want to incorporate.
Most Appropriate Setup Per Service-When you begin to design a budget for your hair salon, it will be important to not spend money on items or equipment you will not need. For example, there is no need to budget money for tanning beds, nail equipment, or product inventory if your sole goal is to cut and style hair. If you wish to have a complete hair salon with extra services, then you will need to incorporate these costs.

 
Startup to Sell Products
Not all hair salons will require product selling. They will however require products for use. Deciding on this course of action and its relevance to your hair salon will help you maximize your cost/profit ratio. There is an unimaginable number of brands and products to use so hopefully, this guide will help narrow those options for you. Some important questions to help decide just how much money is needed can be estimated using the following questions:
Which products will You need?
What products will clients wish to have access to?
Do you have space for a proper inventory display?
How much profit will an inventory bring to your hair salon?
Advertising Can Make All the Difference
When it comes to bringing clientele into your hair salon, you may find yourself lost. The process is simpler than it seems. Of course, hard copy advertisements such as magazine ads, newspaper ads, or even signs can be costly. There is also the idea of relatively cheap advertisement such as social media, word of mouth, and repeat customers. Ultimately this a decision that must be made but to decide on how money to exhaust, the following information can serve useful:
Marketing Through Ads-Many successful franchises of hair salons place advertisements in local classifieds. They may also use advertisement agencies to get their hair salon to a maximum area of potential clients.

 

Exploiting Social Media-Social media has become a staple in cost-efficient ad-generated revenue. Strategize the best groups or platforms to put your hair salon in the public eye. This will also generate referrals from satisfied clients that have already used your business.
Personal Advertisement-Sometimes, the most effective advertisement is also the cheapest. Simply placing flyers on local bulletin boards will see a rise in traffic into your hair salon. Designing personal business cards will also allow you to give your hair salon a personal touch that can be passed out not only by you but also by customers that have been in your hair salon.

 

Repeat Business-Doing great hair service and selling quality products to your customers will leave them satisfied and returning more often. This helps establish a customer base and can give profits to expect weekly. These values will increase as word of mouth begins to spread about the business and will thus increase your revenue. This will make all the money spent on startup, more than worth it.

 
Check out our tips for advertising on Instagram HERE!
There Is Always A Devil in The Details
Most entrepreneurs that venture into the hair salon business will understand money is needed. They will also assume that profits are the main reward of their hard work \
put into the adventure. One little detail that may escape some is the taxes due per quarter. This section will explain why taxes are important and how calculating them beforehand will guarantee maximum success when investing money towards your hair salon.
As a hair salon owner, you will be able to file self-employment taxes. The Self-Employed Contributions Act tax, SECA for short, is completed on 1040 Form. This is broken into two parts. One includes a 12.4% payment on Social Security as well as a 2.9% tax on Medicaid. This will ultimately be more in costs than an employee usually pays because you are now paying the full share. 
Speaking of employees, you will need to decide if any hairstylists you may hire will be considered employees or independent contractors. This will determine if they need to file yearly on a W-2 or 1099 form with the I.R.S.  Contradicting your employee's yearly taxes, you will need to calculate estimated net income for yourself. You will be required to pay these taxes every quarter through the business year. 
It is easy to see that a hair salon can be a tricky business adventure. You may see the costs rising a bit higher than expected. Smart tax filing and location decisions will be key in aiding with these profits. Logical planning and marketing will help keep your budget as low as possible while still making your hair salon a success. 
Related Questions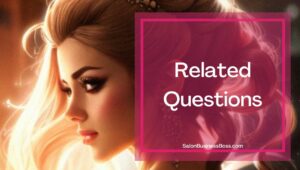 1.Why is a Hair Salon so expensive to begin?
Hair salons are expensive because they require a lot of equipment and tools to begin building a client base. Though the process may take time to establish, eventually the money used to start the salon will bring in profits that are expected by the owner.
2. What is the best location to seek for my hair salon?
To decide where you want to place your hair salon, you may want to look at local rent costs, property taxes, and permit costs. Using this information, you can decide on a location that meets your budget and gets your business noticed easily by locals in the area.
3. Can I use my home as a hair salon?
If you have space and permits, many homes can use a room to provide hairstyling services. While you will not be able to maximize on customers per day, the comfort of your own home can make you comfortable enough to provide quality services to clients that enjoy the home environment. 
​
Looking to start your own Salon? Get the documents you need to get organized and funded here.
Please note: This blog post is for educational purposes only and does not constitute legal advice. Please consult a legal expert to address your specific needs.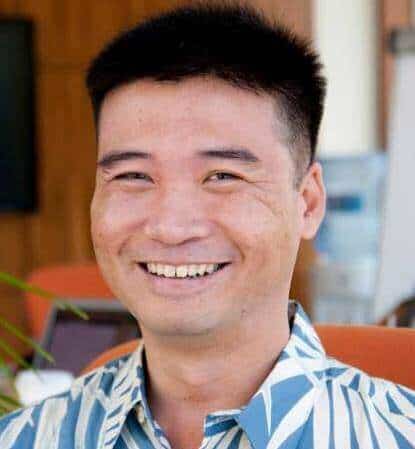 About the author. Entrepreneur and Salon Business Fan.
Hi! I am Shawn and I am a happy individual who happens to be an entrepreneur. I have owned several types of businesses in my life from a coffee shop to an import and export business to an online review business plus a few more and now I create online salon business resources for those interested in starting new ventures. It's demanding work but I love it. I do it for those passionate about their business and their goals. That's why when I meet a salon business owner, I see myself. I know how hard the struggle is to retain clients, find good employees and keep the business growing all while trying to stay competitive.
That's why I created Salon Business Boss: I want to help salon business owners like you build a thriving business that brings you endless joy and supports your ideal lifestyle.