Starting a business is a dream that many people hold, but far fewer make happen for themselves. If you are planning to start a salon business, you must know that it will take you much time, energy, and work to turn your vision into a reality. It is not, however, impossible. If you are willing to dedicate yourself to this effort, your salon business can be successful and we will explain how below.
To start a salon business, you must begin by completing market research, selecting your niche, writing a business plan, making your business legal, securing funding, and being valuable to your community. You must take each of these steps so that you can start your new salon business off on the right foot.
This may seem like only a few action items, but each step will take many hours of your hard work and focus. Fortunately, we are here to break down each of these steps and walk you through them until your salon business dreams are a reality.
| Complete Market Research |
Market research is an essential step in starting any new business. It is the act of researching the very community where you hope to start your salon efforts.
"Researching" a community is not something we talk about regularly. So what does it mean?
When you research a community, you are asking questions about the lives of those who live there and listening as closely as possible.
First, you can ask your interviewees questions about what it is like to live in the community you are researching. For example:
What do people do for fun here?
What are the big businesses in the area?
What do people who live here value the most?
What is your town known for?
What type of people lives in this town?
Then, you can ask the people of your new community questions about the salon market in general. For example:
Do you frequent a salon?
What type of salon do you go to?
Why do you like this particular salon?
Why do you choose not to go to any of the other salons near you?
What would make your current salon even better?
This set of questions could go on for quite a while, especially if the person you are interviewing is passionate about salons and has a lot of opinions about theirs. Alternatively, the person you are questioning may not even use a salon, which would cause the interview to be over a lot sooner.
Pay close attention to the people who have a lot to say and seem most interested in what you are doing. 
Once you have quite a few people that fit this description, you can start looking for a pattern in what makes these people who they are. It could be anything from their demographic to their values.
After you've determined what makes this group of people unique, focus more on these people in any future interview that you conduct.
You can even ask these particular people the third set of questions, specifically about who they are and what they may want to see in your future salon. These questions could be: 
What services are most important to you in a salon?
What would you pay for these services at a salon?
What would make you consider switching salons?
Why do you go to a salon?
You must understand how much these people would pay for salon services and what would make them consider switching their place of business.
It is not easy to ask someone to change their long-held habits or preferences, but if you can get them to share with you what might make them consider doing so, you no longer have to guess about what to do to make this happen.
| Select a Salon Niche |
Now that you fully understand what your community is looking for in the salon business, you are much more equipped to decide on your salon's specialty.
The reason you need a specialty is so that your salon sticks out in the minds of the people of your community. 
Even though your business is very important and unique to you personally, other people will have a hard time keeping track of who you are and why they should make use of your business. Much of this is due to the overwhelming advertising we experience on a day-to-day basis.
People are so inundated with information and marketing that it is nearly impossible to make a new business stand out.
That is why you specialize. 
So that your community has no choice but to remember who you are and what you do. 
Your specialization could be a particular passion you have. This could be something silly like a salon with a particular animal theme (your favorite, perhaps!). No one is going to forget the salon business that has rhinoceros on everything from the logo to the décor.
But your niche could also be something more serious such as making sure your salon business is built in a completely sustainable and eco-friendly way. For some people, knowing that they will not be damaging the environment with any of the products you sell or services you provide will be enough for them to switch to your place of business.
One of the most important pieces of information to keep in mind when you are choosing your salon's specialty is the answers to the questions your ideal clients provided you with during your market research.
You had your future customers telling you what you need to do to win over their affections.
Do not waste this.
Consider the needs of the community and how your salon can help fill the needs. Your people will notice that you listened to them and did not make the salon for yourself… but also them. This will be one decision that wins over hearts and minds above others.
| Write a Business Plan |
Now that you know what your community needs and how your salon business will work to meet those needs, it is time to write down your plan of business in an official business plan.
A business plan contains much more than just research findings and specialization details though.
First of all, your business plan is proof to many people that you have a plan for your new endeavor. This proof can be practically helpful, such as if you apply to receive funding. This proof can also be personally helpful, such as if you need a reminder that you know what you're doing and have a path in front of you ahead.
Having this path clear may also be helpful for the people in your life that will need to support you during this time. Often when a new entrepreneur is starting on an endeavor, they will need to sacrifice a great deal of time, energy, and money to get started. 
This sacrifice also impacts the people in your household who may not have as much extra money to play with daily and may not see you as much anymore. They can look at your plan ahead, see the vision alongside you, and support you along your way.
Try to fill your salon business plan with as many details as possible, but don't let it consume you so much so that you never actually get started with your plan.
Here are some helpful sections for any good business plan:
Business Information
Company Mission
Market Research
Finances
Policies
Marketing Plan
Once you have completed your business plan, share it with those who need to see it. Be careful that it does not fall into the wrong hands though. You would not want a competitor to see your plans and copy your vision before you can even make it a reality.
HERE is our guide for writing a business plan!
|Make Your Business Legal |
At this point, you have made multiple decisions in your business plan and are ready to start taking action. One of the first actions that you need to take is getting your business properly legalized.
This can be a very intimidating step for some business owners. Lawyers can have a bad reputation and a high cost, making it easier to avoid them together.
Instead of running away from this issue, run toward it.
Find an attorney that you can work with over the months and years to come. They will be the best person to guide you as you set your business up properly, according to the laws in your area.
Here are a few things you can ask your lawyer to help you with:
Choosing a salon business structure
Registering your salon with your state
Acquiring any necessary local zoning permits
Acquiring a Federal Tax Number
Choosing and setting up a business bank account
You may be able to complete some of these tasks on your own. However, it can be nice to have a legal professional who is available to check over any work you do.
While it might take some money to have an attorney help you get set up now, it is far better than you do it correctly and saves yourself even more potential money spent fixing it later.
If you don't yet have a lawyer, you could also ask your local authorities for who you can ask questions about your new business. Some counties may be more available to answer small business owner questions than others. If you can ask an official directly, you may just save yourself some money that would have gone to your attorney.
Another excellent resource for new business owners is the Small Business Administration. Ask other local businesses or search online for any SBA activity in your area. Many times, SBA representatives are experienced business leaders who want to give back their time and knowledge to help others who are just getting started.
Yet again, this could help save you some money in the beginning. However, you always want to balance the potential for money saved by not hiring a lawyer with the potential money saved by hiring one who can catch any of your mistakes.
Check out our guide to getting your business license HERE!
| Secure Business Funding |
Depending on what is available in your business location when you are starting your endeavor, you may have multiple options to fund your salon business.
That means you might not have to pay for everything yourself!
Three of the biggest ways to secure outside funding are borrowing, finding an investor, or being accepted for grant money.
Borrowing Money
Borrowing money for your salon business would be traditionally thought of as a business loan. Often business owners will apply for a business loan at a bank.
Depending on your finances and assets, the bank may grant this loan. It is going to come at a cost. 
Often, this cost comes in the form of interest charged on the money they are letting you borrow, depending on how long you borrow it.
Every loan can have its own rules – what is most important is that you understand all of the fine print in your specific loan. Make sure to read all the details before signing off on anything.
Finding Investors
A similar route to securing outside funding is finding an investor. Investors may either lend you money or gift money to you in exchange for some sort of benefit for them.
Again, be sure you understand all of the terms of the agreement before signing anything. The last thing you want is to think you are being given a great deal only to find out that your new investor owns more than half of your business.
Apply for a Grant
Finally, you can be given money in the form of a grant. Typically, you need to apply for grants. They are also often specific to your location or specialty. For instance, if you decide to make an eco-friendly salon business, you may be able to apply for some sort of environmental grant. 
Alternatively, your town or city may have grants available. Be sure to ask your local authorities for more information so that you understand all of your options.
Wondering where you can get a grant? Check out our article HERE!
| Be Valuable to Your Community |
Last but not least, you need to constantly make sure that your business is of value to the community it exists within. 
Many business owners open their doors and focus too much on sales and advertising. Instead, at this point, you just need to be well known for what you do. One of the best ways to become known for what you do is by helping others in ways related to your business.
This may look like showing up at community events and providing lessons. It may even look like providing a few free services until you start to build up your customer base.
You could offer coupons, gift cards, educational classes, and training programs. Anything to get people through your doors and recognizing how much value your services provide in their lives.
Another way you can provide value to your community while you are still getting started is by opening your space up for community events. 
This may seem a little odd, knowing that you are a salon business, but any time you are serving others, you are helping them get to know your business more and more. There very well could be a support group or religious group right in your area that is looking for a small space to gather at a time when you aren't even open.
You can at least make the offer and see what falls into place from there.
| Now, Get Started |
The most important step to start your salon business is not a step itself… it's simply an encouragement to take action on all that you have read here.
If you only read articles about starting your salon, but never actually make any moves, it will always remain in your head – a dream.
Instead, now is the time for you to do whatever your next step is.
If you do not yet have a location? Start looking through local real estate to rent or buy space so that you can start completing market research in your community.
If you have a location and market research? Be decisive about what your niche should be and then start purchasing products, equipment, and décor that fit with your new brand.
If you already have everything you need to open your doors? Get out there and start providing value to everyone you meet. 
It may feel like a risk to put yourself out there, but it is worth it to start your very own salon business. 
Finally, your vision is going to become reality.
Related Questions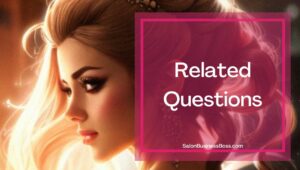 How can my salon business provide value online?
Providing value is often best lived out through education.
Ask yourself: What can I reach my potential customers about what I do over the internet?
Can you explain why your salon business uses certain products? Can you tell them the details behind your most-loved services?
Focus less on selling and more on educating them.
This will help them trust you and be more likely to visit your business in the future. 
You may also want to think of ways you can sell to your people online. This may look like selling a particular product that you can ship or even a course that you can promote.
One of the best things about providing value online is that it dramatically increases the network of people who may purchase from your salon. Unfortunately, if you have nothing that they can purchase unless they travel to you physically, you are likely missing out.
How else can I secure funding to start my salon business?
Another way to secure funding is for you or someone else in your family to work for additional income while you get your business off of the ground.
It may sound exhausting to consider taking on even more work while you are putting so much effort into your new business, but at some point, you need to do whatever you can to keep your salon business dream alive… even if it means sacrificing some additional hours to make money to fund it.
Keep moving forward and believing in your initial vision and soon enough it will be your reality.
Looking to start your own Salon? Get the documents you need to get organized and funded here.
Please note: This blog post is for educational purposes only and does not constitute legal advice. Please consult a legal expert to address your specific needs.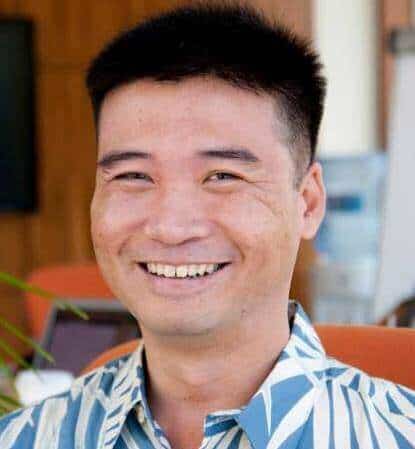 About the author. Entrepreneur and Salon Business Fan.
Hi! I am Shawn and I am a happy individual who happens to be an entrepreneur. I have owned several types of businesses in my life from a coffee shop to an import and export business to an online review business plus a few more and now I create online salon business resources for those interested in starting new ventures. It's demanding work but I love it. I do it for those passionate about their business and their goals. That's why when I meet a salon business owner, I see myself. I know how hard the struggle is to retain clients, find good employees and keep the business growing all while trying to stay competitive.
That's why I created Salon Business Boss: I want to help salon business owners like you build a thriving business that brings you endless joy and supports your ideal lifestyle.