Judging by you clicking on this article, you are wanting to know how to open a wax salon. Before I say how to open a waxing salon, do you know what services you want to provide to the public? Do you just want to wax hair in a specific area? Think about this as you read on.
To open a wax salon, you first need to analyze your competition and have a business plan on how you want your salon to run. Second, you need to apply and obtain all licenses and meet all requirements before the operation begins. Lastly, you would need to obtain insurance and hire employees with the proper licenses to work.
Why You Need To Focus On Other Wax Salons
As you are probably wanting to know why it is important to watch the competition? Well, you can gain so much information by just observing how their business is run. You can compare services prices, their client base, and more. 
It is important to see what services the others are offering if they are not providing a very specific kind of waxing treatment, that alone can gain you some clients if you offer it. It is a supply and command community, if one does not offer it then another will.
If you observe what their prices are and either match them or lower them, you could see for yourself what will work for your salon. If the salon offers a higher price than your salon for the same service, the public will want to go to the cheaper one that provides the same quality work. It is always best to watch what others price their services so you can benefit by lowering or have a pricing guide.
Pay close attention to who the salon attracts. If they are going there for a specific service, see what service is popular in the area and offer the same for your salon. That way, you are also in the competition and can benefit from more customers wanting that specific service done for them as well.  
How To Create A Waxing Business Plan
Before you even consider getting licenses and advertise your salon, you need to have a plan. You should not go in headfirst and just "wing it", that is not very smart to do. Instead, make an adaptable plan for your salon and try to follow it as best you can.
To start with your plan, think about the timeframe you would like to have certain milestones met. I strongly suggest not to list huge milestones as the main focus, instead have the smaller ones leading up to the large milestones. That way you are not overwhelmed by the larger milestones and can build your way up to them.
Focus on listing what licenses you need, how you will obtain them, and a timeframe where you would like to have met the goal. , this is an interchangeable goal, meaning you do not have to meet the goal by this date. You can just move the timeframe up and keep working towards it. 
A great goal to have is an estimated date you would like to open the salon. That way, when the date is near you can prepare to buy products you will need and also equipment. Also, it is a great idea to plan for how many employees you would want to hire, also what licenses they would need.
Plan for short-term milestones, this means milestones you would like to reach within the next year. Long-term milestones are usually goals you would like to reach over a longer period. Don't get them confused, it is perfectly fine to take a longer or shorter time than you planned for. 
I have set up a business plan outline for a basic wax salon, if you would like to check that out follow this link to edit the plan to fit your salon. Otherwise, let's go into the financial requirements to open a wax salon.
Check out the 5 goals you should set before starting your wax salon HERE!
How Much Do I Need To Operate My Salon?
This depends on many factors, what do you want to offer in your salon? Do you want to buy a building or rent a suite? What kinds of products will you need? Equipment? There is a lot to consider. 
Where would your salon be located? If you choose to purchase a building, this alone can cost between $40,000 to $250,000 just for a prebuilt salon. However, if you choose to rent a suite this cost significantly reduces to on average $250 to $500 a week to rent depending on landlord and location. 
Do you want to use top-of-the-line products or average standard products? I have come across this really helpful website for you to purchase products for a reasonable price. Take a look at this website and learn some helpful tips!
For waxing equipment, you will need to consider how much and how often you will need to restock. For a list of equipment and products you will need for the equipment, take a look here. Also, make sure you budget at least $1,000 a month to restock supplies.
Have you made sure you have all your licenses? Let's make sure you have the correct ones and maybe even others you didn't know you would need. You may be surprised what all you need to have to open a wax salon.
What Licenses Do I Need?
You are going to need your beautician license before you even wax anybody's hair. Depending on your area, you may need different licenses to open your salon. Let's take a look at what licenses you will need and why you need them. 
You will need this license to be able to perform a waxing service on the clients. Your employees will need this license as well. If you want to expand your salon even further to include more services, this is extremely helpful to have
You need this license no matter if you are renting or owning a salon. It has to be properly displayed so clients, and anyone who requests to see your business license, can confirm you are not operating your business illegally. 
It is best if you obtain both commercial general liability and workers compensation insurance to guarantee your employees will be compensated if they are hurt during their shift. The commercial general liability insurance will ensure you from third-party bodily injury, any sort of property theft that occurs on the premises, and any property damages that may occur.
If you register your salon as an LLC, you cannot be liable if someone were to sue the business. This can protect you in many great ways especially if someone has gotten injured from the services, you will be protected against any personal lawsuits. 
All of these licenses are very important to have, and especially keep in mind to register as an LLC. You absolutely cannot operate your salon if you do not have these licenses. Also, it is wise to look into your areas codes and other licenses you may need.
What Employees Would I Need For My Salon?
You will need a team of estheticians who are qualified to wax hair and have them show their licenses where they are visible. Your team has to meet all qualifications and cannot be working without a license, which could lead to a lawsuit. 
I highly recommend hiring an accountant to keep track of your business funds, spending, and income. It is worth it in the end to have all of this on record and to save you the headache of doing it yourself. Plus, they can do taxes for you as well.
All of your employees have to be compensated for their services and time, meaning you need to pay them an hourly wage. This number can be from $10 an hour up to $20 an hour. Base their wage on how skilled they are, the better the skill the more an hour they get. 
Are You Ready To Open Your Wax Salon?
Now that you have finished and took into consideration this article, are you ready to start your salon? Make sure you follow a business plan to mark your goals and when you achieve them, and also to see how far you've come. Also, make sure you are financially prepared to take out a lot of money to be able to start your salon.
Now you know how to open a wax salon! Keep watch on your competitors, have a business plan, and have qualifying insurance and licenses for you and your employees. Have fun! 
Related questions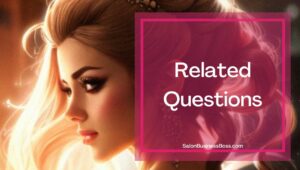 How much should I price my waxing services?
Normally, you would pay between $30 and $60 for half a leg and up to $100 for a whole leg. So try and find a medium between the three costs for each service and go from there. If clients like the price, you may be able to raise them one day depending on how many clients you have gained.
Where should I set up my wax salon?
You should set up your salon in a location where there is little to no competition, and also near your target audience's frequent spots. For example, you could rent a suite in a mall and run your wax business from there for teens and young adults. Just make sure you are near your target audience no matter where you set up shop.
Looking to start your own Salon? Get the documents you need to get organized and funded here.
Please note: This blog post is for educational purposes only and does not constitute legal advice. Please consult a legal expert to address your specific needs.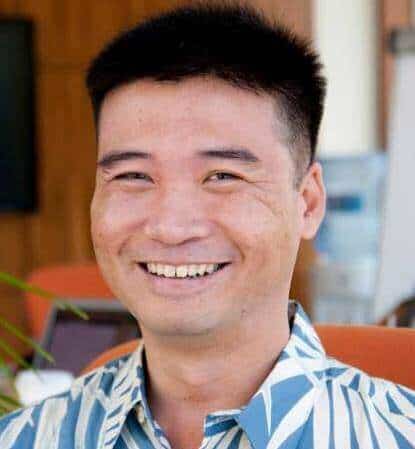 About the author. Entrepreneur and Salon Business Fan.
Hi! I am Shawn and I am a happy individual who happens to be an entrepreneur. I have owned several types of businesses in my life from a coffee shop to an import and export business to an online review business plus a few more and now I create online salon business resources for those interested in starting new ventures. It's demanding work but I love it. I do it for those passionate about their business and their goals. That's why when I meet a salon business owner, I see myself. I know how hard the struggle is to retain clients, find good employees and keep the business growing all while trying to stay competitive.
That's why I created Salon Business Boss: I want to help salon business owners like you build a thriving business that brings you endless joy and supports your ideal lifestyle.