Starting a new business is a monumental moment for anyone. It takes a huge amount of time, research, energy, effort, and finances to do so. From creating your business plan and sourcing your funding, there are so many steps that must be taken to open a successful and well-run business. Like every business, what you are offering will shape your plans and what's necessary to be successful. Opening a hair salon is no different, let's look into what the best tactics are for opening a hair salon. 
The best tips and ideas for opening a hair salon include utilizing social media marketing, choosing an opportune location, choosing your business model, and following legal guidelines. 
Today, there are so many options for what you can do with your business, and finding the best ways to reach your target market is not always easy. These steps will allow you to create a stellar salon experience and an edge on the competition. By focusing on these three steps you will feel confident in your business plan and opening a salon that will be successful. 
Image is Everything
Instagram and social media as a whole are some of the biggest marketing tools that are present in today's marketing landscape. Providing visually stimulating content is such an important way to get your salon off the ground. Utilizing Instagram specifically can help boost your sales and general market awareness of your salon. With targeted ads being so precise and direct it is now easier to reach your target audience than it was even a few years ago. 
You may be wondering, how do I start a business account on Instagram and how do I generate content? The great thing about social media is that anyone can utilize it. Honing in your skills and mastering the platform will take practice and patience, but to begin it's as simple as creating an account and generating content. 
It's suggested to have some professional content to showcase the best that your salon has to offer. When you are in the beginning stages of opening a salon, this may be content showing the design and construction of your salon or perhaps, showcasing the stylists that will be working at your salon. Professional images will create the impression that you are running a professional business. Get started by identifying your brand image and how you want to be perceived by your potential clients. 
Whether you want to be a neighborhood salon, specialized salon, or something in between, this will all shape your brand image. Once you've honed in your brand, begin by promoting your salon via social media. Specifically utilizing Instagram Stories, promoted ads for people in the area, and making sure that you are updating and generating content on a day-to-day basis. Instagram's platform is very user-friendly and shouldn't be too hard to navigate, however, you could also consider hiring out social media management as it is a proven way to boost sales and awareness for your new salon. 
Pick Your Location
Your location of the salon will determine a lot of factors for your business. You want your salon to be approachable and easily accessible for a variety of customers. But again, understanding who you aim to serve will determine your best location. For example, if you want to cater to a market of business professionals, perhaps you would consider setting up a shop near a variety of businesses in a downtown area. On the other hand, if you want to be a neighborhood salon, which caters to children, mothers, and people with a disposable income, you may rent your salon in a suburban or outside of the city, near other shopping and local attractions. 
The location of your salon will also determine what kind of license you will be required to obtain. Of course, look into these guidelines and specifications wherever you choose, but different licensing that you may need to consider includes:
Salon Retail Permit

 

State Cosmetology License

 

Salon Business Operations License
Employer Identification Number

 

Sanitation and OSHA requirements
These are just a few of the licensing and legal obligations that you will want to look into based on the location of your salon. The mention of cosmetology licenses leads us to another important aspect to consider when opening a new salon, the stylists that you employ and how your salon's business plan works. 
Rent a Chair or Employ Your Stylists
If you are in this industry, then you know there are multiple ways of running a salon when it comes to the stylists that work within the salon. There is the classic option of renting a char to a stylist, which they pay monthly to operate out of. This option allows for stylists to offer their unique services and provides the salon with a variety of offerings. 
There are pros and cons to renting chairs in your salon, renting will be a consistent revenue stream each month that will assist in paying for the operational costs of your salon. It's a sure-fire way to generate income each month while keeping your customers happy so long as you rent your space to reputable and successful stylists. 
The other option is to hire stylists to be employees of your salon. This also provides more of a teamwork ethic to your salon and affects how your stylists will work together. This type of salon business model will require interviewing, skills assessments, and perhaps a bit more paperwork, as these people will be your employees rather than tenants of your salon. 
Both of these options provide the necessary elements of any salon, it's up to you to decide which fit works best for what you want from your salon. This isn't the only aspect that you will have to take an individualized approach to, next we'll cover nuances in salons that may affect how you operate and run your successful salon.
Learn more about renting booths HERE.
Your Space
The space that you choose to open your salon in could make a huge effect on your business and how your salon is perceived by the market. Think about what you want your customers to feel when they walk in to have services completed. Do you want the overall feeling to be comfortable and approachable? Or perhaps you want an air of sophistication and high-end class that they can't find in the salon down the street. If you have the financial means, hiring a designer to collaborate on the aesthetics of your space is a great option. An interior designer can help navigate what you want your space to feel like and may be able to identify characteristics you didn't know were available to you. 
We all know there's been a time when we've gone to a salon and felt unwanted or out of place, you don't want that for your future clients, so think about ways to invite them in and make your salon a safe place for exploration and creativity! These are after all the feelings most people are after when they are looking for a new salon. 
Fill Your Space
With so many aspects of opening a salon, an important one to remember early on is that you will need to connect with distributors that can provide the equipment necessary for an operating salon. What kind of equipment do you need to operate properly? This will depend on your services but a few things that most salons will require are chairs, mirrors, washing stations, computer software, products to use and sell, hairdryers and so on. If you offer color services you will need to look into foils, brushes, color products, toners, etc. All of these items could come from a single distributor or perhaps multiple contracts with different distributors – just make sure you are following various contracts if you utilize multiple distribution channels. 
These decisions will go in hand with your brand image and the visual aesthetics of your space. Make sure that your product brands are in line with your brand image as a whole. For example, you don't want to be promoting a common brand like Paul Mitchell if you are attempting to be a one-of-a-kind salon with one-off offerings. 
To Conclude
There are so many decisions to be made when opening a new salon. These questions are meant to test your and your salon's image to ensure that you are opening the kind of salon that will stand against the market of other salons. So when you start to think about your new salon, remember to focus on your brand image, target market, salon ambiance, your location, stylists, and business plan as a whole. If you take into account all of these factors and work with them concurrently, you'll be sure to create a memorable salon that will generate great business and long-standing clients. 
Related Questions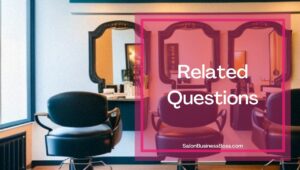 How should I structure my service charges?
Many salons have a service price list based on the experience of the stylist. This allows for a range of prices that may be attainable to a variety of people. For example, the owner of the salon could charge $85 for a haircut whereas an apprentice or new stylist may only charge $40 for a basic haircut. 
What type of business will my salon be?
This may depend on the scale of your business and how much revenue you believe you'll be generating. Consider looking into your state guidelines but the options for most salons are LLC, sole proprietorship, corporation, and partnership. 
Looking to start your own Salon? Get the documents you need to get organized and funded here.
Please note: This blog post is for educational purposes only and does not constitute legal advice. Please consult a legal expert to address your specific needs.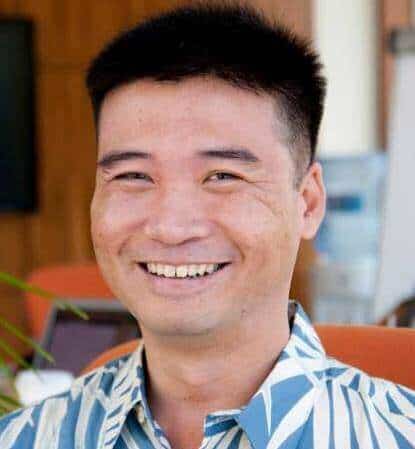 About the author. Entrepreneur and Salon Business Fan.
Hi! I am Shawn and I am a happy individual who happens to be an entrepreneur. I have owned several types of businesses in my life from a coffee shop to an import and export business to an online review business plus a few more and now I create online salon business resources for those interested in starting new ventures. It's demanding work but I love it. I do it for those passionate about their business and their goals. That's why when I meet a salon business owner, I see myself. I know how hard the struggle is to retain clients, find good employees and keep the business growing all while trying to stay competitive.
That's why I created Salon Business Boss: I want to help salon business owners like you build a thriving business that brings you endless joy and supports your ideal lifestyle.