Whether you are opening a salon for the first time or you want to boost the sales of your current salon, making your salon unique and special is necessary to stand out from the sea of salons. I've taken the mystery out of what brings people back and found the best ways to create a memorable and unique experience at your salon. 
To make your salon stand out you should provide specialized services, create a comfortable atmosphere and encourage your stylists to create a friendly environment for their clients. 
Most importantly, clients want to feel special when they come to your salon, tackling these seemingly easy steps will keep your clients intrigued and coming back time and time again. 
I don't know about you, but I always look forward to the day I get to have my hair done. It's always so exciting, the revitalizing feeling of walking out the door with a fresh blowout or the perfect new cut. I don't think I'm alone in the desire to feel like a brand new person after an afternoon at the salon. That's why it's so important as a salon to make sure your clients feel special and acknowledged. 
Take the Extra Step
When people go to the salon, they want to feel special and as if they are getting a one-of-a-kind service, even if it's the fifth time you've cut someone's hair today. 
By providing specialized services, your clients will feel that they are in the best possible hands. What do you mean by specialized service? Well, say a woman comes in and has tight ringlets and has had poor experiences in the past of botched haircuts because the stylist didn't understand her hair type. By providing a stylist that specializes in curly hair, the woman will feel much more at ease than someone who is used to long straight hair. 
Other examples of specialty stylists and offerings could be a colorist, perhaps the colorist is not only excellent at providing the perfect highlight or balayage but for those who seek out a colorful, admittedly unnatural, hair color. Keeping up with the trends and in demand, hairstyles go hand in hand with becoming distinct in any category. 
Who Are Your Clients?
While the trends and styles of the current times are important to keep your eye on, it's also necessary to identify your market. Who are you trying to attract and how will you do so? This could depend on the neighborhood you are operating in, how you are marketing, and of course what you are offering. The hope is that once you identify the desires of your prospective clients, you will adjust to their specific needs. For example, if you have a salon in a smaller town with only three other salons you will need to offer a wider range of services. Whereas if you operate in a huge city with thousands of salons, perhaps you could offer more of a specific list of services. 
For those instances where more specialization is a good idea, you should know that stylists should cover the spectrum of hair types of services offered. This doesn't mean that your salon needs to offer everything from the perfect beard trim to hair braiding, but identifying and perfecting your niche specialty will surely make your salon unique and bring in clients who will feel as though they're being offered the creme de la creme. 
Make it Comfortable
Beyond making sure you're offering niche services to your clients, you want to make them feel at home and comfortable for the entire time they are in your salon. There are many ways to reach a comfortable "at home" vibe in the salon. A crowd favorite is offering a beverage service, this could be anything from offering mimosas to bubbly water, wine or beer. The goal here is to ensure that your clients are not only having top-notch services done but also, enjoying a relaxed overall experience that feels like their friend is the one doing their hair. This suggestion should be at your discretion and I always recommend looking at your local and state laws to make sure you are taking the necessary precautions. 
Beverage service is a great way to satisfy your client as soon as they walk in the door and get checked in. Maybe their stylist is running a few minutes behind and will need to wait a few minutes. Having a fridge stocked with refreshing beverages that guests can help themselves to upon arriving will not only show that you are a hospitable salon but get them in a relaxed mood for their services. I suggest offering a variety of beverages both alcoholic and nonalcoholic. A few staples to get you started: bubbly water (LaCroix, San Pellegrino, Topo Chico, etc.), wine, beer, hard seltzers, tea, coffee, still water, and anything else you might want as a guest in your salon. 
Now, once your client has a beverage in hand and is ready for their service in your chair, the next step is to make a real-life connection with them. The salon itself can be quirky and unforgettable but the real reason people come back time and time again is the connections made with their stylists. Now, I know it takes a certain personality to chat up with different people every couple of hours but after all, that's part of customer service! Your stylists could go through a training period of great conversation starters and various questions to ask to get the ball rolling. Make sure your stylists convey to their clients that they are real people too, connecting about family, holidays, recommending good restaurants, or things to do – people want to feel like their stylist is their friend and not just a robot they're paying for a service. 
Another great way to create a memorable and comfortable experience is to minimize the commotion and noise in the salon itself. With technology today, there are many platforms on which you can schedule appointments online or through an app. This is a great way to avoid noisy phones ringing off the hook and offer an easy way to get appointments from anywhere. 
There are many other ways to keep noise and commotion to a minimum, I would suggest keeping the music in the salon as background music so it is not overbearing and hard to hear your client. Creating a serene environment in your salon is admittedly hard to do with multiple stylists and clients, however, if your space allows for it sectioning off stylish chairs by using partitions or even separate rooms can create an individualized and quiet experience. 
Check out the apps we recommend HERE.
On a Final Note
In conclusion, to operate and create a unique salon experience, think of what you would want as a customer and try to create the perfect oasis for someone that wants to walk out of your salon feeling revived and beautiful! As I've mentioned, this can be achieved by offering in-house services that will make them feel at home like coffee or wine, offering specialized services for a variety of clients, and fostering a relaxing and calm environment. What a perfect salon means to you could be different than the next person that walks in the door, but ultimately the decision lies in what you want your guests to experience and walk away feeling like. 
Related Questions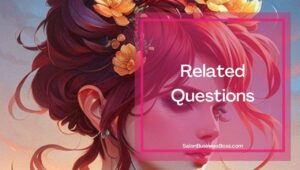 Do I need a liquor license to serve alcohol in my salon?
This will vary from state to state, some states do require a liquor license to offer alcoholic beverages within your salon. For example, in Florida and Pennsylvania, if the drink is truly free of charge there is no license necessary. In California, the salon must be in good standing with the Board of Barbery and Cosmetology, offer the service free of charge, and services within your business hours. In Texas, serving beverages for free to your guests is legal if the cost of the beverage is included in the price of the service received. 
You will need to look into your specific location and county/state laws to find if you will need additional licensure to provide alcoholic beverages. I suggest looking into your state's Liquor Commission laws to find the answer to whether or not another license is necessary. You should be able to find this information online. The other option, of course, is to only offer nonalcoholic beverages and then you won't have to worry about the licensing at all!
What applications are available for online booking?
Utilizing a scheduling app is a great way to enhance your salon's atmosphere and stay current with the times. There are many different online services you can take advantage of for your salon, most of these will require a small fee however, this money could be reallocated from your receptionist budget as you won't need someone to constantly answer the telephone when you have an online service to schedule your client's appointments. 
There are a few free software programs that you can take advantage of, obviously, look into these and see what best fits your salon:
Setmore
Bookafy
Squareup

 

Fresha

 
Scheduling applications that will cost you:
MINDBODY

 

Salon Iris
Vagaro
Schedulicity

 
These are just a few examples of applications and software that are on the market which are targeted to salons and spas, there are hundreds out there and I would recommend finding the one that will fit your needs best for what your salon offers. 
​
Looking to start your own Salon? Get the documents you need to get organized and funded here.
Please note: This blog post is for educational purposes only and does not constitute legal advice. Please consult a legal expert to address your specific needs.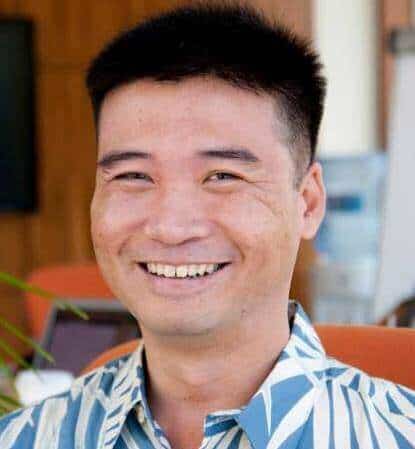 About the author. Entrepreneur and Salon Business Fan.
Hi! I am Shawn and I am a happy individual who happens to be an entrepreneur. I have owned several types of businesses in my life from a coffee shop to an import and export business to an online review business plus a few more and now I create online salon business resources for those interested in starting new ventures. It's demanding work but I love it. I do it for those passionate about their business and their goals. That's why when I meet a salon business owner, I see myself. I know how hard the struggle is to retain clients, find good employees and keep the business growing all while trying to stay competitive.
That's why I created Salon Business Boss: I want to help salon business owners like you build a thriving business that brings you endless joy and supports your ideal lifestyle.