When you embark on opening your salon, many tasks must be done before announcing the grand opening day and welcoming clients into your doors.
The 15 tasks you must complete before opening your salon include:
The first and most important task: write a salon business plan.
Register your salon business.
Be sure you and your salon staff have cosmetology licenses.
Find a salon business location.
Apply for necessary building permits.
Get your building inspected.
Open a salon business account.
Apply for business insurance.
Create a salon logo.
Install utilities to help run the salon.
Purchase equipment and tools.
Set up your salon layout.
Prepare the salon's front desk area.
Spread the word about your salon business.
Advertise and host the grand opening day.
Check these tasks off your to-do list and you will be styling hair and transforming the physical appearance of so many people who appreciate the change.
1. The First and Most Important Task: Write a Salon Business Plan
You must see this mentioned in all the small business articles, but writing your business plan is the first and most important task to complete before opening any small business.
Writing your salon business plan will:
Help you get funding for your salon whether via grants, loans, or crowdfunding.
Encourage investors to invest in your business (if applicable).
Make employees comfortable with job security that your small business and their job are going to last for a long while.
Provide you a roadmap to help you run your business.

Financial statements will encourage you to reach your sales and profit projections.
The 3-5 key factors of success mentioned in the plan will keep you on track.
2. Register Your Salon Business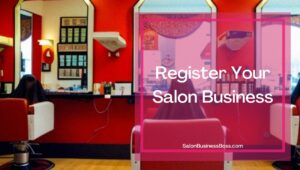 You must register your salon not only with your Secretary of State but also with the IRS by obtaining an Employment Identification Number (EIN).
Registering your business with your Secretary of State will reassure you that you are operating your salon legally under an available name and not taking the name of another establishment.
In Google, type in "register my business secretary of state (insert your state)" and find the ".gov" page where you can formally register your salon business. Once you submit the registration form, you will have to watch out in your mailbox and/or email to be sure that the Secretary of State has approved your application.
While you are waiting for this approval, go ahead and apply for EIN, so you are ready for when the Secretary of State approves your registration application.
Applying for an EIN (which only takes about 5 minutes of your time) is important for tax purposes so that any of your employees can appropriately file their returns come tax season. You will use this same EIN when filing your business taxes so that you remain compliant with tax payments as a business owner as well.
This EIN will also help you to open your business bank account and own your business location and other real estate related to your business.
Register for your EIN by visiting the IRS website. From there, you will have to select your business entity, fill out the application, and pay a small fee for applying for this tax ID.
3. Be Sure You and Your Salon Staff Have Cosmetology Licenses
Each state has different requirements for how to obtain a cosmetology or beautician license and how long each of the last before having to renew them.
Find out the education, experience, and cost requirements for becoming a cosmetologist in all 50 states by visiting the Occupational Licensing website.
The states with the minimum amount of clock hours needed to get your cosmetology license (1,000 hours) are Massachusetts and New York. States such as Ohio and Oklahoma require a fee of $100 which is $51 and $60 respectively. The best part is that they are two of some of the states throughout the country that only requires cosmetologists to be aged 16 or older. Many of the other states have a minimum age requirement of age 17 or 18 to be licensed.
Depending on the state, cosmetology license fees can range as low as $51 in Ohio to as high as $450 in Alaska. Hence, Ohio is the least burdensome to get a cosmetology license and Alaska is the most burdensome fee-wise in procuring a license.
Under 20% of the states require 3 exams to become fully licensed. All other states either require 1 or 2 exams to be officially licensed.
Find out your state's fees, minimum age requirement, and mandated clock hours, so you can let your future hairstylists know what's at stake, especially the individuals that still do not have a license yet.
4. Find a Salon Business Location
So where should you locate your salon business? Well, start by scoping out the highest traffic areas in the city or town that you wish to open up your establishment. Look around for local commercial real estate to see if there are any vacant buildings available in those high-traffic areas.
If you are having trouble recognizing which areas have the most traffic in your local town or city, think about where you shop the most. What malls do you frequent? What are your favorite plazas or mini shopping malls that you always go to when you want to shop your favorite stores?
Since a salon business serves mostly a female demographic, try to see if any available commercial real estate is near women's clothing stores, grocery stores, or restaurants. If you cannot find any open real estate in any of these high traffic areas, try to search online to see if any open buildings are available within a 5-10 or even 15-mile radius from the high traffic areas of surrounding cities and towns.
As long as you locate your salon where the most people are at any given time throughout the day, you will be successful in increasing exposure to your small business, so that you get more locals talking about it!
5. Apply for Necessary Building Permits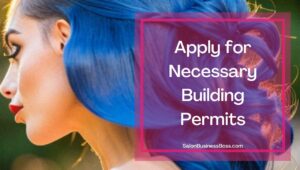 Salon Today outlines the necessary building permits that you need to legally operate your salon.
The permits required are based on the mandates of your local county governing body. Hire a general contractor to come in to check to be sure that your plumbing, electrical wiring, and other utilities are in working condition. This is to reassure you that your building is safe to dwell on while you conduct salon operations.
Your general contractor should check that:
Plumbing pipes are tight and fully functional.
No clogs in the pipes. If so, diagnose its location and rectify the problem.
The electrical system is up-to-date.
No wires are charred, which if so, could cause a fire.
Any outdated utility systems are replaced with a modern system to lessen the risk of malfunctioning and a possible disaster happening.
If you have a real estate building that you already bought for your salon, have someone come zone it for you so that you know how many people are allowed in your building at one time. More than likely, a fire department representative will do this and give you a certificate of zoning once the inspection is complete.
If you are trying to build your salon from scratch on an available patch of land, make sure that you:
Have schematics of the building from the construction workers responsible for building your salon's physical location.
Review the regulations and restrictions for building your salon.
Make sure your building is far enough back from the road according to these regulations so that it is not too close to the road and possibly putting clients in harm's way.
6. Finance Your Salon
While you are getting tasks 2-5 finished up, start financing your salon. While writing the business plan is the first most important task, the second most important task is financing your salon, so that you have a nest egg for optimally operating your establishment.
Bank Loans
Be sure that your credit score is on point and that your start-up costs and financial projections for the first 3-5 years of operations are thorough. Put together a PowerPoint slideshow with talking points to show to Loan Processors at your local bank. Start with the bank that you have been with for many years to see if your loyalty to the institution will also help you to procure a business loan.
Bank loans are quicker to get, but they could have higher interest rates depending on the bank in which you choose to apply for a loan. Check the interest rates and compare and contrast them with other banks before jumping into an approval right away.
Try to get as few loans as possible and rely on other funding options that will cost you less in the long run.
Crowdfunding
Sign up for a crowdfunding website such as GoFundMe to post your salon business opening campaign on that website. Use that campaign link to post on your salon's website, social media page, and have friends and family share on their social media pages, so that you can spread the word about your need for business financing.
Strangers are sometimes willing to help your cause more than family and friends. Be sure to express your mission and vision statements in the salon and how the funds will help with your start-up costs (salon equipment, marketing, building enhancements, or fixes to be sure it's up to code, and etcetera).
Investors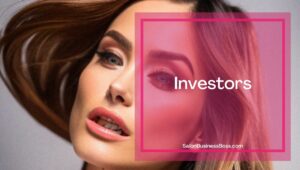 Investors could be anyone in your network with a large sum of money that they could invest for a small return on your profits. If you have ever watched Shark Tank, a business mogul would invest say $25,000 into someone's product idea with a percentage stake in the business of 15% to 25%. This is how investors benefit from putting money into your business.
Try to use this as a last resort if the crowdfunding campaigns and SBA assistance may not be yielding as much as you thought. Keep your options open as you can even receive personal donations from family and friends willing to help you out in opening your salon.
Small Business Administration (SBA) Assistance
The Small Business Administration is the main organization that supports small businesses opening in the United States. You can apply for a salon business grant based on what is available in the grants section of the website. Note that these grants are highly competitive and that you should apply for a variety of them to have higher chances of approval. The best part about grants is that you do not have to pay them back like loans.
Speaking of loans, the SBA also offers these much like bank loans. The great part of SBA loans is that they have lower interest rates than ones that you receive from local banks. However, SBA loans can take longer to process and receive notification of approval. If you are attempting to receive a loan faster, go through a bank instead of the SBA. However, try to apply for an SBA loan as a back-up plan just in case.
Check out our budgeting tips HERE.
7. Open a Salon Business Account
Next, open a business checking account at a local bank. You do not have to open a business checking account at the same bank where you do your banking.
Compare and contrast the interest yield on business accounts. You'll make a little extra money for having the money stay in your business savings portion of your account.
Depending on the sales that you project over the first few months in business, you should be sure you start with a business checking account that has the lowest possible minimum required balance. If you go below this minimum balance, you could incur fees that will cause you to lose money in your business.
Some business checking accounts only allow you a certain amount of expense transactions per month, so be mindful of that as well. If your business makes many expense transactions per month, find an account that allows you unlimited transactions, so that you do not have a fee tapped on for each one above the minimum threshold.
8. Apply for Business Insurance
No matter what business you are running, you must apply for business insurance. Apply for business liability insurance. This will cover any accidents that occur at your salon.
What if a client slips on the water while walking from one station to another while at your salon? The liability insurance will cover the hospital expenses of the injured client. If the client sues because of the injury, the liability will cover all or most of the court costs and suing amount. Check your business liability insurance provider for more details.
9. Create a Brand Logo
Your brand logo has to be bold, captivating, and alluring to the eye. Make sure that it fits the name of your salon. If the name of your salon is "Clippers Chic", maybe you can have a picture of hair clippers cutting a beautiful woman's hair in your logo.
The possibilities are endless with logo design. Follow these rules of thumb to create an awesome brand logo.
Hire a graphic design freelancer to help you with the logo design.
Select 2-3 colors for the logo's theme and stick with it. Too many colors will make it look busy.
Have the picture on the logo more prominent than the wording, so that it strikes a memory with clients when looking at your logo.
10. Install Utilities to Help Run a Salon
A salon can't run on an owner's good graces. Be sure that you have electric service hooked up to your business a few days before opening day. Have the proper plumbing and water service linked to your salon as well. To provide entertainment, apply for a television cable package.
Get the most bang for your buck by getting a cable and Internet package. The Internet will be great for clients to hook up to WiFi and enjoy their cell phones while waiting for service or while their hair is getting done.
11. Purchase Equipment and Tools
Find a wholesaler that will help you to get salon hair products and hair tools at a discount. Purchasing from a wholesaler is your best bet to receiving the best price per unit for everything that you need for your salon.
If you do not have money to purchase new salon equipment, you can consider leasing your equipment for a monthly payment for over a 1-2 year span depending on the company's contract requirements.
12. Set Up Your Salon Layout
Answer these questions as you set up your salon layout.
How many salon chairs do you want in your salon?
How many salon chairs can your actual salon accommodate?
How will the waiting area look?
Where will you put the tv in the waiting area? On a tv stand or mounted to the wall to make extra space for other furniture?
How many chairs or sofas will you have in the waiting area?
Where will you position your coffee table in the waiting area so clients have access to magazines and refreshments while they wait?
13. Prepare the Salon's Front Desk Area
Prepare the salon's front desk by:
Purchasing a high-quality receptionist desk from a furniture retailer.
Setting up a filing cabinet where client records, sales records, and other accounting firms are kept safe under lock and key.
Get a business phone to receive calls from clients throughout the day.
Buy a business card holder, so clients can take a business card with them after receiving services from you.
Having a sign-in sheet to account for appointments made.
14. Spread the Word about Your Salon Business
Spread the word about your salon by:
Hyping your potential clients by starting your social media presence way before opening day.
Asking family and friends to share a post about your salon business with the incentive of being entered into some type of giveaway of your choice.
Leave flyers on people's cars about your opening day. If the person receiving the flyer is not interested, he or she may at least know someone who will be interested and spread the word for you.
Making a list of potential clients that expressed interest to you in your salon and give them a one-on-one call reminding them about your grand opening day.
15. Advertise and Host the Grand Opening Day
Keeping using social media and word of mouth as your best friends in advertising the grand opening day. Get creative when you host the opening day. Set up a refreshment table. Pick a hair-related art activity for the kids coming to the event. Give free or discounted haircuts on the first day to bring in publicity. The possibilities are endless.
Conclusion
Yes, starting a business is difficult at first, but so fruitful in the end. Buy-Rite Beauty has an exhaustive checklist on all the subcategories of tasks that you should finish before opening your salon. Check out the link to be sure you are thoroughly on task when completing the checklist.
Related Questions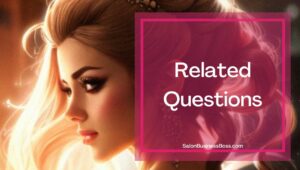 Can I operate my salon without registering my business?
You should not operate your salon without registering your business. This is necessary to be sure you are legally operating in your city and so that you as the business owner and your employees are properly paying their taxes. You could face heavy fines for not doing this step.
What are the 3-5 key factors of success that I should include in my salon business plan?
The 3-5 key factors of success that you include in your business plan could be anything such as:
Using social media to market to a wider array of potential clients.
Hosting giveaways for people sharing the business posts.
Dedicating to the clients' needs and listening to them, so they are most satisfied with your salon's services.
Whatever your salon's niche is that will help you to compete with other local salons.
Looking to start your own Salon? Get the documents you need to get organized and funded here.
Please note: This blog post is for educational purposes only and does not constitute legal advice. Please consult a legal expert to address your specific needs.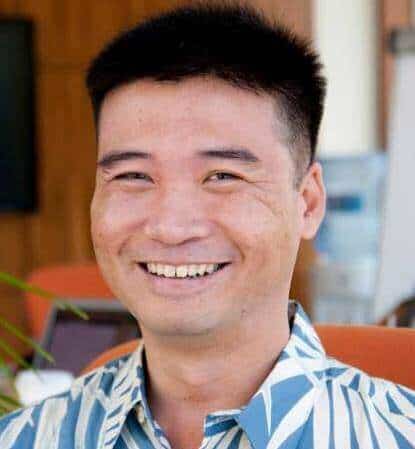 About the author. Entrepreneur and Salon Business Fan.
Hi! I am Shawn and I am a happy individual who happens to be an entrepreneur. I have owned several types of businesses in my life from a coffee shop to an import and export business to an online review business plus a few more and now I create online salon business resources for those interested in starting new ventures. It's demanding work but I love it. I do it for those passionate about their business and their goals. That's why when I meet a salon business owner, I see myself. I know how hard the struggle is to retain clients, find good employees and keep the business growing all while trying to stay competitive.
That's why I created Salon Business Boss: I want to help salon business owners like you build a thriving business that brings you endless joy and supports your ideal lifestyle.