Starting a small business is no easy feat. Between startup costs, gathering equipment, and building a client base, it's best to start a small business-well-small!
If doing people's hair is your passion, it's time to open your salon by starting small. 
Start a small salon on a budget by trying out these 5 suggestions.
Lease a small building for your salon's first location.
Open a salon products kiosk at a mall or flea market.

 

Have clients come to your home-based salon.

 

Market your salon on social media.

 

Purchase salon chairs and furniture gently used.

 
Taking small steps to grow your salon business will guarantee success in the long run.
1 – Lease a Small Building for your Salon's First Location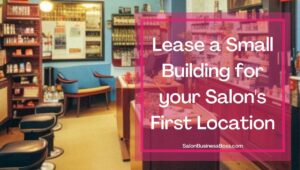 Try to go for a smaller building when looking for a physical location for your salon. Leasing too large of a building will mean you have to pay more rent. Go for as small of a building as possible when you hunt for physical salon locations. 
Be sure that the building is large enough to fit your spatial needs and rent budget, but it cannot be so small that you are unable to service a good amount of clients at one time.
You should have enough space to service 3-5 salon clients at once. Offering drop-in appointments are a great tactic for extra sales that otherwise would not have been made if you only accepted people who made appointments in advance. 
Try to find a building where you can house 5 salon chair stations, a small office for administrative tasks, and a front desk. 
On opening day, you can start with 3 hairstylists and leave the room for the other 2 salon chair stations for when your salon business gets busier. 
As you gauge client demand, you can go ahead and hire the last 2 stylists that will take over the other 2 salon chairs. 
2 – Open a Salon Products Kiosk
Once you have established a physical location for your salon and started servicing clients, considering expanding your business in a small manner. 
Visit your local shopping mall or flea market to ask about leasing a kiosk to sell your retail salon products. 
Malls have flexible leasing options for kiosks whether short-term or long-term. The best move would be to begin a short-term lease to see if this option for business expansion will be successful. 
If you want to lease a kiosk at a flea market, be sure it is for an inside flea market. Trying to sell retail hair products in a too hot or too cold environment at an outside flea market may not be the best idea with the changing seasonal temperatures. 
Ask your local inside flea market about how much it costs per month to do a long-term lease for your salon products kiosk. 
Whether it is your hair care formula or other popular brands that your clients love to use, malls and flea markets welcome the business, especially small business owners. 
Refer Clients to Your Salon
While you cannot do client's hair at the kiosk more than likely, you can hand out business cards with your salon's physical address to refer them to make the appointment via telephone or online on your website. 
If your client chooses, you can even schedule a salon appointment for him or her right at the kiosk. 
Double Your Salon Business Card as a Rewards Program Card
You can double the business card as a rewards card on the back. For example, you can have a rewards program where for every 10 visits made to the salon for hair care and/or the purchase of retail products, the client can receive 10%-20% off their next purchase. This will depend on how you want to structure your rewards program. 
Check out our article on attracting new clients HERE!
3 – Have Clients Come to your Home-based Salon
If you are having trouble trying to lease a small building for your salon, you can set up space in your home to do people's hair. 
The best place to set up a salon business in your home is in a finished basement. If there is a sink in the basement, you can use a portable shampoo bowl sink that will hook up to running water and have clients' hair washed like inside a real salon. 
If you do not have a basement, try to see if you can turn a spare room into a salon room. In this case, you would have to be sure you can work with your local plumber and try to install running water to that part of the house. 
In the very worst-case scenario, you can have clients get their hair washed in your bathroom using the portable shampoo bowl sink. You can find an example of this model here. 
Bringing your clients into your home-based salon will take some preparations for the proper accommodations and furnishings, but as long as you make it feel like a professional salon, your clients will still be satisfied with your services. Check with your local city and state laws to what permits you will need and if this is allowed in your city/state. 
4 – Market your Salon on Social Media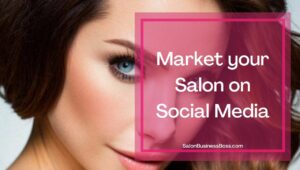 The cheapest way to market your salon will be to set up various social media accounts. It does not cost anything to set up a business social media account. Costs will only come if you try to post promoted ads about your salon business on social media.
For now, you can set up business pages on Facebook, Twitter, and Instagram to get you started on promoting your salon to the local community. 
You will input business information such as your salon name, address, phone number, and business email. 
For example, on Facebook, you will have different tabs to help clients navigate your business page. Include your mission and vision on the About Us page and any other pertinent information that your clients should know about your business. 
When you post photos on your Facebook salon page, it will come up in the Photos section for clients to view past events that happened since your business opened up. 
There is even a reviews tab for clients to leave comments about your salon on your business page. 
Host a Review Perks Program
Reward your clients for leaving reviews on your website or social media page. Tell clients before they leave your salon that if they leave a review on your website or Facebook page, you can email a coupon to him or her as a thank you. Maybe the coupon could be 10% off a hair care service or 5% off a retail hair products purchase. 
5 – Purchase Salon Chairs & Furniture Gently Used
While you should not purchase hair straighteners, hairdryers, or combs used, you can purchase salon chairs and salon furniture gently used to reduce your out-of-pocket expenses on equipment costs. 
Look on Facebook Marketplace to find any personal sellers in your area that may be selling salon equipment. Visit flea markets and yard sales to see if anyone is selling salon equipment.
Second-hand furniture shops in your area could have gently used salon chairs and lounge chairs for the waiting area. Check out your local Habitat for Humanity ReStore to see if anything you need is in stock. 
If you know a salon owner in the area who has extra equipment or is closing up shop for whatever reason, ask to purchase their equipment for a fair cost. 
In the worst-case scenario that you cannot find any gently used salon furniture, Amazon always has great deals on many products that you would need for opening up your salon for the first time. 

Starting a salon on a budget can be easy as long as you take the right steps to minimize costs, stay efficient, and still provide high-quality salon services and retail products. 
Make sure as you stick to your budget to find ways to give back to your loyal customers. Even if it's a small coupon, your clients will appreciate how you help them to have a great experience at your salon's small business. 
What is your special way of starting your salon on a budget? Let us know in the comments!
Related Questions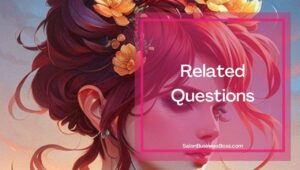 1. Should I start a home-based salon before getting a physical location?
You do not have to start a home-based salon before getting a physical location. This is based solely on your discretion. Some small business owners feel better operating out of a professional location rather than their home. 
Even if you do operate your salon out of your home, you will have to get business insurance in case any accidents happen while you are performing services for clients. 
2. What should be done if I am taking over a salon in my community?
If you are doing this, the original owner can add you as the partner in the business to make it the easiest for transitioning it into your responsibility in a quick way. 
If the original owner does not want to have anything else to do with the salon, you can purchase the business from him or her.
Looking to start your own Salon? Get the documents you need to get organized and funded here.
Please note: This blog post is for educational purposes only and does not constitute legal advice. Please consult a legal expert to address your specific needs.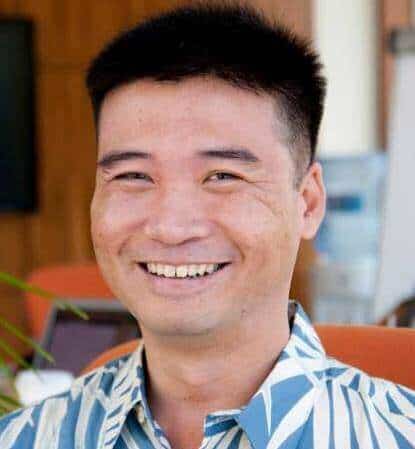 About the author. Entrepreneur and Salon Business Fan.
Hi! I am Shawn and I am a happy individual who happens to be an entrepreneur. I have owned several types of businesses in my life from a coffee shop to an import and export business to an online review business plus a few more and now I create online salon business resources for those interested in starting new ventures. It's demanding work but I love it. I do it for those passionate about their business and their goals. That's why when I meet a salon business owner, I see myself. I know how hard the struggle is to retain clients, find good employees and keep the business growing all while trying to stay competitive.
That's why I created Salon Business Boss: I want to help salon business owners like you build a thriving business that brings you endless joy and supports your ideal lifestyle.