So, you've been wanting to open up a beauty salon but don't know what exactly it entails. Or maybe you're wondering "what are the possible risks involved when opening a beauty salon?"
The major risks associated with opening a beauty salon are lack of hygiene which may lead to the spread of bacteria, accidents, and injuries which can result in lawsuits, property damage that can endanger the people involved, and untrained staff that might drive clients away. Though some risks can be severe, they can also be resolved and prevented. 
Maybe you are considering opening a beauty salon and would like to know how some risks can be avoided? Perhaps you might be asking yourself "do the risks of opening a beauty salon outweigh the benefits or vice versa?" If so, read on to discover the potential risks involved, how they can be prevented, and what the benefits of opening a beauty salon are. 
Lack of Good Hygiene
A beauty salon needs to practice exceptional hygiene. By not ensuring a clean and tidy place of business, you would put your staff and your customers' health at risk. In regards to cleanliness, make sure to prevent the risks of cross-contamination. So, keep all of your salon's tools and products clean. Not cleaning tools such as combs, tweezers, and makeup brushes after each use can potentially cause the spread of fungi, viruses, parasites, and bacteria. Clients would only want to visit a truly hygienic place. 
As the beauty salon owner, you can make it a rule for the staff to only wear clean uniforms, aprons, and gloves. For example, eyelash application requires absolutely clean hands so emphasizing the importance of washing hands or wearing gloves to the staff is essential. If a practice like that isn't put in place, bacteria can get into a sensitive area like the client's eyes and as a result, give your salon a bad reputation. Additionally, do not forget to keep the furniture clean as well; disinfect couches and chairs. You can even place a paper or plastic covering over the surface which you can dispose of between each client.  
It is the salon owner's responsibility to ensure everyone is practicing good hygiene. To prevent the risk associated with the lack of cleanliness, you can come up with a checklist for every staff member to go over when attending to a client. Train the staff to keep the beauty salon clean by sterilizing combs, brushes, nail files, and sweeping the floor after completing a client's appointment.
Accidents and Injuries
The chances of accidents and injuries happening in a salon are more common than you think. For example, a beauty salon may have slippery floors from time to time. Or clients might get a reaction from the products being used, as well as burns from hair dryers or curling irons. A staff member might also accidentally cause cuts or scalp injuries that can lead to permanent scarring.
A customer can file a lawsuit if they experience an event like that. So, it's important to keep a major risk like this in mind when you are thinking about opening up a beauty salon. One thing you can do is get professional liability insurance to protect your business. If you don't invest in a good plan, lawsuits can pile up and cause people to leave negative reviews. However, choosing the right insurance coverage for your salon can defend you if you are found negligent. Make sure to do the research required.
Risk of Property Damage
When purchasing a property, you must familiarize yourself with all of the damage that can occur. In a beauty salon, due to all of the electrical tools being used at once, there may be a risk of a fire that can damage your property and the customers' possessions. Also, make sure there isn't a water source nearby when you are plugging in an electrical tool. To prevent a fire from happening, it's important to take precautionary measures such as keeping a fire extinguisher in multiple locations, having a fire emergency plan, and training employees to carry out those actions in case a fire does break out. 
Another property damage risk is people committing crimes in your beauty salon. A customer or passerby might steal products or break the tools being used in your salon. Money can also be stolen from the cash register by an employee. The best way to prevent this from happening would be to install surveillance cameras and run background checks before hiring new employees. Getting the right insurance can also help to resolve these potential risks and save you from being held accountable for them.
Untrained Professionals
Improperly trained employees can be detrimental to your business. If appropriate background checks are not performed, you can potentially end up hiring someone not qualified for the job or one who might be a danger to others. 
Once an employee is hired, it's important to walk them through the training process as well as all of the safety regulations. For example, the employees should know how to disinfect areas, not overcrowd an electrical outlet, and keep the floors clean. Moreover, if some of the staff is not up to date with current trends, clients may not want to book another appointment with your salon. That could make your business lose a lot of money. So, providing educational courses to the staff can help the business keep and attract more clients. Thus, providing your staff with proper training in various areas is essential to reduce the risks involved in managing a beauty salon.
Check out our tips for finding the best employees HERE!
Benefits of Opening a Beauty Salon
If people only thought about the risks of opening a business, we would not have many places to choose from. Although there can be many risks involved in opening up a beauty salon, there can also be several benefits. Here are some great ones:
You are your boss – You won't have to worry about working for commissions or a 9-5 job you dislike. You get the freedom to make all of the decisions. You also get to decide how exactly you want your salon to be like. As the boss, you can choose the brand image, the prices of your services and products, which products to use, the décor of your salon as well as what kind of clients you would like to attract to your place of business. 
Plan your work/life balance – Planning out your schedule and the hours you would like to work or the days you would like to take off is all up to you. Once you have an established business and a staff you can rely on, you can delegate duties to them in the event you are not present. While your previous job might have kept you from spending time with your family, like a boss – you can now spend your time however you'd like as long as you manage it well. 
You get to choose your employees – One major benefit of opening up a beauty salon is that you get to pick the people you surround yourself with. You can find employees that have similar tastes as you or those that have the same working style as you.
Rewards of taking a risk – In any business, the risk is a given but as long as you take that risk, you might get to reap the rewards of it. The more experience you gain in managing a beauty salon, the more opportunities you'll find to make it successful. 
Connecting with clients – Forming lasting relationships is truly important for any small business. It is also rewarding to be able to connect with those you serve. Not only do you get to boost your clientele's confidence but also build your character as a friendly professional. Since your customers will recommend your place of business due to the great treatment they experienced, this benefit will further help your salon to gain recognition in your community.
Opening up a beauty salon can have several risks but also many benefits. The risks should be considered before taking that big step of starting your own business. However, you should not let the potential disadvantages discourage you from making your dream a reality. 
Related Questions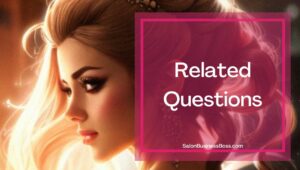 Why Is it important for a beauty salon to observe safety?
It's important to keep the environment safe so that the staff and the customers won't get hurt. Observing safety can make your salon a reputable place of business and keep lawsuits away. For a beauty salon to thrive, creating a safe and stress-free environment is crucial.
How can a beauty salon practice safety and health?
The salon can come up with a list of things to check for such as disinfecting products, cleaning floors, checking power outlets, and going over surveillance footage. Training the staff to adhere to this list every day or after every appointment can keep the beauty salon a secure place.
Looking to start your own Salon? Get the documents you need to get organized and funded here.
Please note: This blog post is for educational purposes only and does not constitute legal advice. Please consult a legal expert to address your specific needs.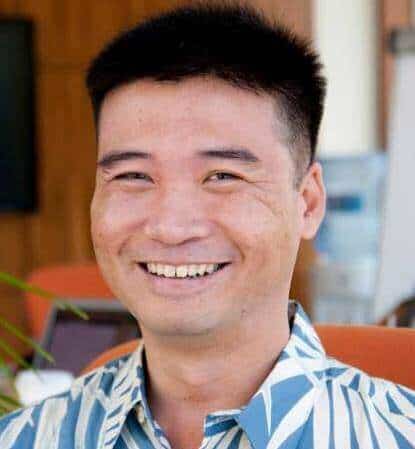 About the author. Entrepreneur and Salon Business Fan.
Hi! I am Shawn and I am a happy individual who happens to be an entrepreneur. I have owned several types of businesses in my life from a coffee shop to an import and export business to an online review business plus a few more and now I create online salon business resources for those interested in starting new ventures. It's demanding work but I love it. I do it for those passionate about their business and their goals. That's why when I meet a salon business owner, I see myself. I know how hard the struggle is to retain clients, find good employees and keep the business growing all while trying to stay competitive.
That's why I created Salon Business Boss: I want to help salon business owners like you build a thriving business that brings you endless joy and supports your ideal lifestyle.