When starting a new salon business, all new salon owners want their business to be successful. It is likely that you have ambitious goals and dreams for your salon! However, there are certain actions you need to regularly complete to ensure that your salon has a solid foundation. We have provided the six areas that will help your salon run successfully!
To run a successful salon, you must regularly evaluate your pricing, keep your salon and equipment clean, be selective when you hire new employees, purchase business insurance, consistently analyze your finances and invest in marketing for your salon. If you follow these six steps, your salon will run successfully and be prosperous!
Evaluate Your Pricing
You will set your pricing when you first open your salon. However, you will need to continually evaluate your pricing throughout the life of your salon to help it run successfully. If you set your pricing at the beginning of your salon and don't evaluate it again, your business finances can drastically be impacted.
Throughout the life of your business, the cost of your supplies and resources will continually increase. Therefore, the price that you charge your own clients should increase over time as well. If you're paying more for your supplies and not charging clients more, your profits will continue to decrease.
Along with the cost of your supplies increasing, it is also essential to evaluate your pricing to ensure that you are staying competitive in your area. This will ensure that your pricing is not too high or too low compared to other salons near you. We recommend researching the competitive rate for various services that you provide at least once a year.
To research the competitive rates, you should call 3-4 salons in your area that match your target market. When you call, you want to ask what they charge for various services that you also provide like a haircut, full highlights, eyebrow waxing, etc. Once you've called at least three salons, you want to evaluate the pricing you've collected. Is there a common rate that the majority of the salons were near?
Throughout the life of your salon, we recommend evaluating your finances at least once a year to see if you need to raise your pricing. It is common for salon prices to increase once a year. However, increasing your prices more often than once a year can upset your regular clients. Your income is a large factor in how successful your salon will be, which is why this is a vital step for your success.
Keep Your Salon and Equipment Clean
Keeping your salon and your equipment clean improves the experience your clients will have and helps everything continue to work properly. If your salon is regularly dirty, your clients will likely be turned off and less likely to come back.
By keeping your equipment clean, your equipment will be more likely to continue to work properly and less likely to break often. Cleaning your equipment also gives you the opportunity to evaluate each piece of equipment for anything that may need to be fixed or looked at. It also helps keep everyone in your salon safe.
Some of the cleaning tasks that should be done regularly include sweeping the floor, especially after each haircut. The floor in a salon can get dirty quickly if it's not regularly kept up with. We also recommend regularly cleaning the glass on each of the mirrors in your salon stations. Clients will regularly use these mirrors to see how their new hair looks.
 At the end of each business day, we also recommend mopping your floors to keep them clean and wiping down all of the surfaces in the salon (like the salon station and reception desk). You should also be regularly checking and cleaning the bathrooms since many people will be using them throughout each business day.
Another regular cleaning task that needs to be done in salons is laundry. Keeping up with laundry will help your salon run day to day successfully, without keeping up on laundry, you are more likely to run out of clean towels to use for your clients. You also want to regularly wash your salon capes in the laundry as well since these can get dirty.
Cleaning is essential in a salon because it improves the impression your clients get when they walk in your salon. When a new client enters your salon, you want them to see a sparkling clean environment that is inviting and also relaxing.
Be Selective When Hiring New Employees
The quality of your employees plays a major factor in the success of your salon. Therefore, it is essential to be selective when you are hiring new employees. Your employees will affect how your clients are treated and the overall experience your clients will receive when they get services in your salon.
When you are interviewing a new employee, you want to ask about their experience in the beauty industry, ask about previous positions they've had at other salons and ask how they would handle specific situations. It is important for you to have a clear understanding of their skill level and the experience they have.
We recommend asking how they would handle specific situations to see how comfortable they are with clients. For example, you can ask how they would handle a situation where a client is very upset over a haircut. You want to pay attention to if the potential employee seems comfortable with the question or if they seem unsure of their answer.
During every interview, you should also pay attention to the overall personality of the potential employee. Are they easy to have a conversation with? Does it seem like they would make a great addition and fit in with the current staff? Are there any red flags that you noticed during the interview?
As the owner of the salon, it is impossible for you to do everything on your own. Throughout the life of your salon, you will rely on your employees to help you keep everything running smoothly. As a team, it's important for everyone to do their part. Therefore, it's essential to have employees that are team players.
Even after you have hired employees, we still recommend regularly evaluating the service and work ethic of each employee. One way to evaluate employees is to provide your clients with surveys to fill out. By receiving feedback from clients, you can get a better picture of how each stylist is treating your clients.
If you are struggling with an employee following guidelines, being a team player, being on time, or getting along with other staff members, then it's important to take disciplinary action. By keeping employees around that are negatively affecting the environment of your salon, it can prevent your salon from running successfully.
Purchase Business Insurance
Some states may require you to purchase business insurance before they give you a business license. However, even if your state doesn't require insurance, purchasing business insurance is a vital step to help your salon run successfully.
Business insurance acts as a form of protection for both you and your business. We recommend at least investing in general liability business insurance at the very minimum. If a client gets hurt while in your salon, your insurance company would then cover the medical costs if you have general liability insurance. However, if you don't have insurance, you would be responsible for covering the cost of the medical bills yourself.
Purchasing business insurance helps your salon run successfully because it protects your finances, which is a huge factor for your success. Insurance is absolutely an investment for your business and well worth the cost. It also gives you peace of mind, knowing that you would be covered if certain situations happened in your salon.
When you are ready to purchase business insurance, we recommend getting at least 3-4 quotes from various insurance companies. By getting quotes, you can ensure that you get the best price and the best policy for your salon. When calling around for quotes, you want to know what the coverage amount is, what the premium will be, if you have to pay upfront, or if you can pay monthly, what your deductible will be and if there are any other benefits that come along with your policy.
Accidents can happen in any salon, no matter how careful you may be. By investing in business insurance, you won't have to stress over the cost of any damages that may happen at your salon. In the long run, this keeps more money in your pocket.
Keep Track of Your Finances
Along with evaluating your pricing, there are other aspects of your finances that you need to regularly analysis as well. Your income has a large effect on your success, but it's also important to ensure that you are keeping as much of your income as well.
To help your salon run successfully, you should be regularly monitoring your overhead and your regular expenses. You want to consistently look for ways that you can save money and minimize your expenses when possible. This is why shopping around for things like business insurance, and your supplies is vital for your success.
We also recommend shopping in bulk whenever possible for the items that you will frequently be using. You can also look around for various specials or promotions on your supplies that may save you money during your next shopping trip.
Another way you can improve the finances of your salon is hiring a business accountant. A business accountant can help ensure that your finances are working properly and can give you recommendations to improve your finances. A benefit of hiring a business accountant is they can also help you with filing your business taxes as well.
As the owner or manager of a salon, it's important for you to consistently have an eye on the finances of the salon. You should be thoroughly aware of where your money is going. If you ignore your finances, you can take the chance of your salon going in the negative. In order for your salon to run successfully, it's essential for your finances to be in the positive.
Invest in Marketing
To help your salon run successfully and continue to expand, we recommend investing in marketing. With the resources available today, there are multiple ways to market your salon no matter what type of budget you may have. You can market your salon at any cost.
If your budget for marketing is on the lower end, we recommend starting with social media marketing. You can market your salon on social media by creating business pages on Facebook and Instagram. You can encourage your current clients to follow you on social media and share your page with their friends. 
A benefit of social media is most of your target clients are already using social media! You can also create advertisements on Facebook and Instagram where you decide how much money you want to spend on each ad. Then you can select the characteristics of your target audience to ensure the success of your ad.
Other ways you can market your salon is by creating a website or starting a referral program. Both of these can be inexpensive as well! A referral program is an excellent marketing tool because it also keeps your current clients happy.
When you start a referral program, you can offer your current clients a discount or a free service for every number of new clients they refer to your salon. For example: If your current client refers five new clients to your salon (and they all book services), you could provide your current client with a free haircut or free eyebrow waxing.
Marketing is an investment and a tool for your business! It allows your salon to get in front of more potential clients, and it will fill your booking calendar. By booking more services and increasing your client base, marketing will ensure the success of your salon!
Related Questions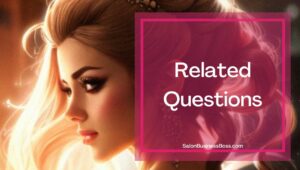 How many employees will I need for my new salon?
The number of employees your salon needs will depend on the size of your building and your current client base. If your space is small, you will need fewer employees. It is important for all staff members and clients to fit comfortably within your space.
If your salon has larger square footage and your client base is consistently growing, then you may want to consider having more employees. You can also always start with a lower amount and hire more employees as your salon grows.
What type of salary can I make as a salon owner?
The salary for a salon owner depends on the location of your salon, the services you provide, and how many employees your salon has. However, the salary can start around $40,000 and can go to over $100,000 per year!
Looking to start your own Salon? Get the documents you need to get organized and funded here.
Please note: This blog post is for educational purposes only and does not constitute legal advice. Please consult a legal expert to address your specific needs.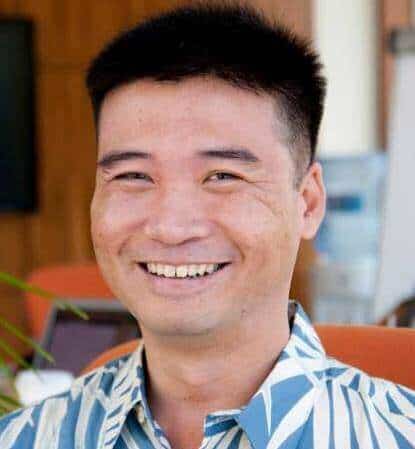 About the author. Entrepreneur and Salon Business Fan.
Hi! I am Shawn and I am a happy individual who happens to be an entrepreneur. I have owned several types of businesses in my life from a coffee shop to an import and export business to an online review business plus a few more and now I create online salon business resources for those interested in starting new ventures. It's demanding work but I love it. I do it for those passionate about their business and their goals. That's why when I meet a salon business owner, I see myself. I know how hard the struggle is to retain clients, find good employees and keep the business growing all while trying to stay competitive.
That's why I created Salon Business Boss: I want to help salon business owners like you build a thriving business that brings you endless joy and supports your ideal lifestyle.