Are you looking into converting your salon to a high-end one? Or maybe you'd just like to know what it takes for a salon to be viewed as a high-end salon?
Attracting the target clientele, choosing a good location, hiring the finest professionals, offering high-quality products, and providing a luxury experience to the clientele are all of the things that make a salon high-end.
Perhaps you are looking into booking an appointment at a high-end salon and want to know what makes it so expensive?  Or maybe you might be asking yourself what do luxury salons do differently than chains? If so, read on to discover what entails a high-end salon. 
Establishing a High-End Salon
Creating a luxury environment in your salon is what will set it apart from chains. High-end salons provide exceptional service consistently. Whereas, chains offer inexpensive service, which might result in a bad haircut once in a while. Services that are offered by the salon are what make it high-end. Luxury consumers like having a lot of options, so your salon can maybe offer champagne, massages, and appetizers during the appointment. Developing an ambiance that is different from other places is pertinent to establishing a high-end salon.
Location is an important factor to consider as well. High-end salons are usually located in large retail environments. For example, they can be located close to specialty boutiques frequented by people who are willing to spend a lot of money. To stand out from others, some high-end salons even offer valet service to their customers. All of these elements can help salons establish a luxury vibe. 
Attracting the Target Clientele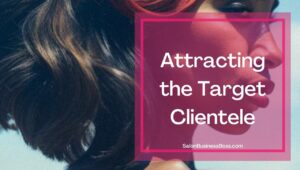 Location is heavily dependent upon attracting the target consumers. The salon must be set up in the right neighborhood for it to attract the type of clients it's seeking. To attract the right customers, salon owners need to do some market research. For instance, you can go to a fancy salon in your area and see what exactly it offers that draws people to it. 
Ensure there is clarity on exactly who you are wanting to attract to your business. Another important factor to consider is establishing yourself as an expert in the salon-world. You can gain trust by sharing your knowledge with your customers. Social media can be used to share that expertise. So, you can post tips and tricks on different kinds of hairstyles and do product reviews as well. Clients will see what service they might want to receive from your salon. They might also want to leave good reviews and tell others to come to your place of business.  
Highly Experienced Staff
High-end salons do not take any chances when hiring their employees. They only look for the most talented and skilled individuals out there who can provide the clients with the best service. It's important to let the people you're hiring know how exactly they should be dressed, how they should interact with the customer, and how they should cater to the client's needs. Usually, in a high-end salon, the staff is dressed nicely and neatly. Employees are encouraged to make small talk with the customers to create a friendly atmosphere. Additionally, the staff is meticulously trained to provide excellent services if they lack appropriate experience.
Consistency at every salon appointment is key to making your affluent clients book more appointments. Whatever service they come in for, the stylists must provide the same technique every time. There isn't a lot of room for error for the staff at a luxury salon. Making the staff adhere to the very high standards set by the salon, is necessary for establishing your salon as high-end. Delivering high-quality work consistently will make your salon stand out from the crowd and persuade people to return to your business. 
No one would want to get an outdated hairstyle which is why high-end salons are constantly training and educating the staff. They do that to make sure the employees know the latest trends and tips for their clientele. 
Check out how to find good employees HERE!
High-Quality Products and Equipment
Luxury salons provide their stylists with the best equipment. That may include the latest technology or very expensive tools. The good quality tools are ones that their clients would want to have used on them. Not all equipment is created equal, some have more safety features than others and can provide results in a fraction of the time. 
High-quality products are offered and used at high-end salons. Chains might sell high-quality products but they use inexpensive ones on their customers. While luxury salons use the best products and treatments on their clients to achieve the best result. High-end salons are incredibly transparent about what they are using on their clients. From going into detail about particular ingredients in a product to offering their customers a free sample. 
Variety of Services
High-end salons offer more than just haircuts, hair styling, and coloring hair. Services that might be exclusive to high-end salons and not at chains are keratin treatments, perms, hair removal, massages, balayage, skin and body treatments, and spa packages. Affluent clients like having all of these choices and will pay good money to go to a place that offers them.
Along with providing different kinds of services, high-end salons might also offer first-class accommodation services. For example, to make their clients feel at ease, high-end salons might offer some drinks and snacks. Or they might play the music that fits the salon's ambiance and provides a stress-free atmosphere for the clients. Having a variety of services can set the salon apart from competitors and book more clients. 
Providing a luxury Experience
A combination of numerous things is what makes a high-end salon produce a luxury experience.  Some of the most important ones are listed below:
Attention to detail – knowing what the client is looking forward to and providing that to make each client feel special is crucial for a high-end salon. Such as providing them with hot towels or offering them tea, can make the customers want to come back for more of that special treatment. Great attention to detail leaves a wonderful impression on the customer which can lead to acquiring more clients.

 

Excellent Customer Service – always keeping a positive atmosphere when tending to a client helps them to find their experience enjoyable. A high-end salon might also conduct tours for its customers to make them familiar with the area. Offering beverage menus might be something that makes your salon stand out from others and make the customer feel like a VIP. Moreover, forming a relationship with the clients is extremely important. Remembering their name and the details they shared with you will make them feel like they belong there. With treatment like that, they'll want to book another appointment with you.
Creating a Comfortable environment – clients don't only spend money on the service but also the experience. So, providing a stress-free and comfortable environment for customers to not think twice about spending a lot of money on, adds to the luxury aspect of the business. High-end salons have the most comfortable and high-quality furniture. The salon might offer headrests with cooling gels for massage clients, or they might offer lavish chairs for clients to sit in. To create a comfortable space, a high-end salon might even light a candle or two and play relaxing music. Since they cater to their target patrons, they will do anything to provide them with a peaceful environment.

 

Being Up to date on the latest trends – luxury salons always know the latest trends and products. Being informed and keeping the staff up to date helps the salon to acquire more clients, provide better quality work, and make higher sales. Holding educational classes or workshops for the stylist to stay informed on new trends and styles will set your salon apart from others since you will be investing so much time into your work and the service you provide.
If you want to establish a high-end salon, it will take a lot of hard work to attract and please the clientele. However, the payoff is great since luxury salons make a lot of money. Doing market research, offering a variety of services, investing in only the best products and staff, and providing an overall lavish experience are all the factors that make a salon high-end. While a lot of chains offer speedy business, the key aspect of a high-end salon experience is making every single client feel like they are special. 
Related Questions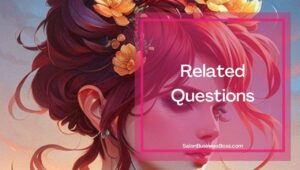 What makes a salon unique?
Many things can make a salon unique. For example, adding your touches to the décor, offering innovative services, and providing a little gift with each purchase can make the salon stand out.
What do clients want in a salon?
Aside from the services they are seeking, clients want to be treated with great care. They want to go to a clean place, be able to trust their stylist, and get the best value for the money they are spending. 
Looking to start your own Salon? Get the documents you need to get organized and funded here.
Please note: This blog post is for educational purposes only and does not constitute legal advice. Please consult a legal expert to address your specific needs.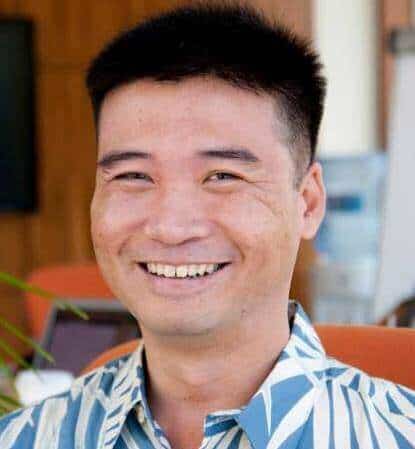 About the author. Entrepreneur and Salon Business Fan.
Hi! I am Shawn and I am a happy individual who happens to be an entrepreneur. I have owned several types of businesses in my life from a coffee shop to an import and export business to an online review business plus a few more and now I create online salon business resources for those interested in starting new ventures. It's demanding work but I love it. I do it for those passionate about their business and their goals. That's why when I meet a salon business owner, I see myself. I know how hard the struggle is to retain clients, find good employees and keep the business growing all while trying to stay competitive.
That's why I created Salon Business Boss: I want to help salon business owners like you build a thriving business that brings you endless joy and supports your ideal lifestyle.