If you are looking to start a hair salon in California, you need to know where to begin. I can tell you that you will have to take many steps and be prepared for things to backfire; it won't happen overnight. 
Here are the steps to start a Hair Salon in California.
Research About Hair Salons
Develop a business plan for your salon
Look into the laws and regulations in California
Find a suitable location
Hire an interior designer
Hire staff and focus on them
Reach out to distributors of products you will use
Develop a reliable client base
Consider your client's needs and wants
Charge based on the quality of work
Consider your competition

 
Step 1 – Research About Hair Salons
If you don't know what you are doing, you will fail in opening your salon. To prevent this from happening, you are going to have to do your research before you develop your business plan and even get ready to open your salon. Think about who you want to have as clients and what you need to open the salon.
Who do you want as clients?
Do you want to cater to children? How about just adults?  These are the questions you need to be asking yourself. While you may have thought that you will just service everyone who walks in the door, there are perks and disadvantages to each one of these three options. See for yourself!
If you want to open a salon targeted at children, there is little chance there are other children's salons in the area. Therefore, little competition with other salons. Children can be very loyal clients that come back to your salon for years on end. You can also gain loyalty from the parents who choose your salon to take their child to. Asking and observing your area can benefit you if you do not see many kid-friendly salons. However, children can be a bit more difficult to advertise to. They more than likely won't tell their friends about how great your salon is or convince their friends to get their hair cut at your salon. If you feel you can provide excellent hair service to children and advertise to them, this option is for you.  Read this article to find out more about opening a kid-friendly hair salon.
If you want to open a salon targeted for adults only, you will more than likely struggle to compete with other salons. However, rather than children salons, adults are easier to advertise to and
convince why your salon is the best. Adults are easier to convince with your services and your communication with them that they need to come back for the best quality service. A suggestion I would make is to offer other services that cater to adults such as beverages while they are soaking in the spa or getting a manicure. If you show them you can give them an amazing experience, your clientele will skyrocket and hopefully, your clients will let their friends and family know about your services. Here is an example of an "adults only" barbershop to give you some ideas and take on what to offer in your salon. 
If you just want to open a salon catering to everyone, there is going to be competitive with other salons in the area. You are going to have to pay close attention to the successful salons and get ideas for your salon from them. Take a close look at what they offer, what they don't offer, and how much they charge their clients. If you find what your salon can offer to clients that the other salons can't, you can almost guarantee your salon will see business. Although there is competition, with this type of salon you are guaranteed a larger revenue due to not being exclusive to adults or children. Read this article for tips to appeal to your clients and to market your salon as the best.
All three of these options have their risks and their rewards, it is up to you to decide which one you would like to take. Next, we will talk about where you should set up shop.
Where should you locate your salon?
 Depending on who your target audience is, you are going to find a strategic location near your clients. Also, this may impact other aspects of your salon.
Wherever you choose to set up shop, you may need different permits, licenses, and/or other legal paperwork to be able to open in the area. Taxes and labor costs in California are not available to find on the internet, so here is the tax guide for barber and beauty shops in California. The average pay for a hairstylist in California is $16.17 an hour, so plan wisely where you want to open your salon. Let's develop your business plan next.
Step 2 – Develop a Business Plan
You are going to need a plan instead of just winging it for your salon. This does not have to be set in stone at all, your plan is more than likely going to change several times. However, you will still need a plan if you ever want to receive financial aid and overall lets you set goals during your set up phase. If you ever need any Sales strategies, financial projections, and other aid then you need to have this set up. If you do not need funding, think of this plan as a checklist and plan your timeframe for completing this plan. Don't be discouraged if you do not meet your goals in time, this is not a sure plan, this is just used to guide you. Here is a guide on how to write a business plan for a salon. Let's see what laws and regulations you need in opening your salon.
Step 3 – Laws & Regulations in California
For a hair salon, you need to have a license to even shampoo someone's hair. You must be very careful and make sure you investigate your area's laws before you even consider opening those doors. Overall, you need to have a license to even touch someone's head.
Here are a few licenses you will need to open and operate your salon:
Cosmetologist

 

Nail Technician
Esthetician
Barber

 
These are optional but helpful services that you can include:
Electrologist
Massage Therapist
No matter what you do, you are going to need a license. It is against the law to operate without one and I don't think you would want to be breaking the law. Here is a list of licenses you will need, along with the contact information of the California State Board of Cosmetology.
 Now onto the regulations, you are going to need a business license to even open a salon. You will also need a health inspection certification and a building code compliance certification where customers can see them. Your employees will need to have their cosmetologist license on their person as well. Your employees will always need to wear gloves, this is because chemicals can transfer to the skin and cause chemical burns. You need to have these regulations to operate your salon:
This is due to the fact chemicals are being used and any hair products that produce ammonia cannot be in a closed space. Make sure you have plenty of vents in your building.
Proper storage of chemicals
You are going to need a space where it is the appropriate temperature for all of your chemicals. These chemicals are usually flammable, if they are not stored properly they can cause a fire or pose a huge health risk to everyone in your salon. You and your employees must immediately clean up any spills as they occur, and also make sure the lids and caps of all containers are securely on.
All your tools must be sanitized between clients, they also must be properly cleaned. You also need to keep up with the maintenance of your floors, floor mats, and sinks to dispose of any chemicals for your customer's safety and yours. Your employees and customers need to have a functioning restroom in the building, one with hot and cold water and proper sewage disposal. This restroom also needs to be sanitized and clean for everyone.
You need to have labor laws available for your employees to see. This lets them know they are protected and what rights they have. If this is not displayed this can get you in a lot of trouble. Luckily, you can print these free online from the department of labor website. There are both federal and state posters so be sure to have both. You also need to have a first aid kit available in your salon where it is visible. 
Here is a website that can tell you more about what laws and regulations you must follow. Given these vary year by year, and also can change within your area, it is best to call your local State board to verify what you need. Now we can move on to finding a location for your salon!
Step 4 – Find a Suitable Location
Depending on who your clients are, you are going to want to set up shop near them. For example, if your clients are children, it is best if your salon is closer to a school or even an area where children go frequently. Location is crucial for your business, if you are in the middle of nowhere then not many people will want to visit you. If you are close to other salons, then competition is going to rise. At that point, you will be competing for business, that is not the goal here. I suggest you drive around the area and look for popular areas your potential clients frequent, also keep an eye out for other salons in the area.
Step 5 – Hire an Interior Designer
There is no reason you should stress yourself out by designing your salon alone. Take some stress off your shoulders and hire an interior designer. These guys know what they are doing, all you need to do is discuss what theme you would like your salon to have, and they will do the rest of the work. Communication is key, if you do not like something don't be afraid to speak up. After all, this is your salon. Here is a salon designer website specifically for California, I mean look at their work it's beautiful! Now we can focus on your staff and how much you need them to succeed.
Step 6 – Hire Staff & Focus on them
So you won't be able to attend to clients by yourself, you are going to need a team of cosmetologists to help you. However, you cannot just hire anyone off the street or any of your friends if they do not have a cosmetology license. You must make sure anyone you hire has the correct and updated license to work for you, there could be serious legal consequences if you do not follow this tip.
The average salon employee in California makes $16.17 an hour, so be sure you can pay them a decent amount. Make them want to come to work their next shift, don't mistreat them, they are the foundation of your salon. Without them, you won't be able to operate your salon. Follow the rules and regulations above for keeping an updated labor law paperwork where they can see it. Now we can move on to reaching your distributors.
Step 7 – Reach out to Distributors
You are going to need to communicate with the people you order your products from. If you have a good business relationship, ordering from them could be a lot easier. Let's say you need to order brushes, electric razors, and hair dye. I would order those supplies from this distributor, they include where they get their products from and can answer your questions. You need to read reviews people leave on distributors, this is for you to make sure they are reliable. Look into what distributors are in your area, or even in California. Just be smart about who you order from, quality is worth more than quantity. Now, onto your client's wants and needs.
Step 8 – Develop a Reliable Client Base
You are going to need some reliable clients. To achieve this, make conversation with your clients. Don't just cut their hair or paint their nails, find out who they are and go beyond just providing a service. Become a friend of theirs, make their experience at your salon so memorable they want to come back. If you want to, offer a coupon for their next visit to make them want to come back as well. The way you treat your customers is going to affect your client base. Consider their wants and needs, which we will talk about how and why this is important.
Step 9 – Consider Your Clients Needs & Wants
This is so extremely important, if you do not listen to your customers, they may not want to come back to your salon or recommend you to others. A great way to do this is by creating a poll on your local area's Facebook page. Ask people what they would like to see and what services they would like to have. This way you can see what the people want out of your business, and you can deliver to them. 
Social media can be your biggest asset and tool, the more you ask customers for their feedback and their suggestions, the better it looks for your salon. You want people to know you are listening to them. The services you provide based on customers' suggestions will make them want to go to your salon against your competitors. Now you need to charge fair prices.
Check out our article on attracting new clients HERE!
Step 10 – Charge Based on the Quality of Work
You do not want to charge the cheapest prices, nor do you want to overcharge people. You must charge based on your quality of work and what you are worth. Base this price on how much it costs to operate your salon but make it a price people would want to pay. Usually, in California, the average woman pays $43 while a man pays $28. Haircuts can range from $10 to $100, find your medium to start with.
I suggest you start a bit lower than what you originally think of, just until you have enough customers to raise your prices. If you had the very best work out of your cosmetology class, you could charge more than others because you proved you can provide high-quality work. It all depends on your honest critique of yourself. To find out what people would pay for a haircut, advertise on social media your work and ask your followers how much they would pay to have the same haircut done to them. Finally, the last thing you have to think about is your competition.
Step 11 – Consider Your Competition
You may think by now you have nothing to worry about, that competitors will not even want to compete with your salon. You are far from being right. Your competitors will watch what you do and try to advertise their services to compete with yours. Let's say you offer a haircut for $32; your competitor will see this and offer the same haircut for $25. You do not have to lower prices just to keep up with competitors. Instead, market your services as the best and show why you charge that amount. If you put in a good word for your services and have customers rate your salon positively, you do not have to watch your competitors as closely. 
Watch where you set up shop as well, if you set up a salon near another salon that offers the same services you do, then you both will compete for clients and you may lose some of yours due to that salon being there first and have more of a reputation to the locals. You don't need to watch them like a hawk but observe them from time to time and take notes on what people like to see. Offer services that they don't have, and you will be set.
Congratulations! You have followed all the steps to start your salon. Don't forget to research About Hair Salons, develop a business plan for your salon, look into the laws and regulations in California, find a suitable location, hire an interior designer, hire staff and focus on them, reach out to distributors of products you will use, develop a reliable client base, consider your clients' needs and wants, charge based on the quality of work, and lastly, consider your competition. 
Related Questions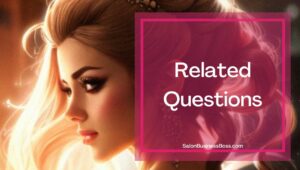 How much money would I need to start my salon?
If you want to have a basic setup, you can expect to pay a minimum of $62,000. However, if you want to have a more eye-catching setup, you can pay up to $500,000 just to decorate your salon and add features. While it may be tempting to spend a lot of money, budget out how much your employees are paid hourly, how much you pay for products and equipment, and lastly, how much you pay for taxes in the area. 
How long does it take to develop a clientele?
According to the salon business, it can take up to 12 months to develop a client base you can profit from, but up to 24 months to obtain your target clients. You can cut this time by 4 months depending on how you market your salon and how successful the salon is. If there are services that meet the demand in the area, you can have a faster customer return rate.
Looking to start your own Salon? Get the documents you need to get organized and funded here.
Please note: This blog post is for educational purposes only and does not constitute legal advice. Please consult a legal expert to address your specific needs.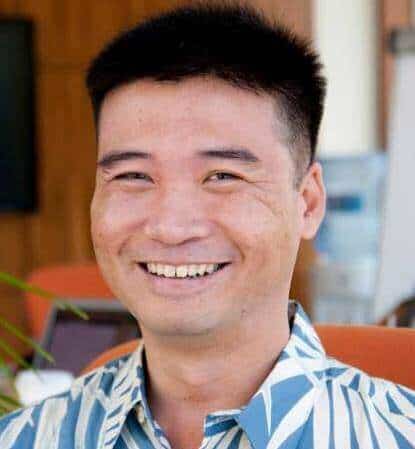 About the author. Entrepreneur and Salon Business Fan.
Hi! I am Shawn and I am a happy individual who happens to be an entrepreneur. I have owned several types of businesses in my life from a coffee shop to an import and export business to an online review business plus a few more and now I create online salon business resources for those interested in starting new ventures. It's demanding work but I love it. I do it for those passionate about their business and their goals. That's why when I meet a salon business owner, I see myself. I know how hard the struggle is to retain clients, find good employees and keep the business growing all while trying to stay competitive.
That's why I created Salon Business Boss: I want to help salon business owners like you build a thriving business that brings you endless joy and supports your ideal lifestyle.