If you are thinking about starting a Japanese Style Hair Salon here in the United States, there are some things you should know.  Whether you are Japanese or not, you should learn about the differences between hair salons in Japan and American Salons.  Here is a list of considerations to get you started.  
Research Traditional Japanese Style Salon Services
Omotenashi (Hospitality)

 

The Size Of Your Salon Space
Japanese Ambiance
Japanese Décor
Licenses And Training
Special Equipment Recommended

 

Inspections
When starting any business, you must have an entrepreneurial spirit, the ability to take some risk, and learning how to think like a business owner. You also need a plan. It takes a lot of hard work to get a business off the ground.  
Do you have a business plan written down on paper?  What are your short-term and long-term goals? How much cash (i.e., capital) do you have to start with? What is your budget to get your salon up and running? 
Even if you have not considered some of the questions above, this article will provide you with the information you need to get you started.     
Research Traditional Japanese Style Salon Services:
The Japanese culture is famous for bringing their traditions and pride into everything they do.  Japanese salons are no different.  They pride themselves on creating an entire experience rather than a specific product or service.  
Japanese-style salons are considered one of the world's most pleasurable experiences.  In Japan, stylists must not only go through a nationally recognized college-type degree program, but they also train for many years under an experienced stylist before they can even touch a client.
The Japanese salon experience includes the latest hairstyle trends using cutting-edge techniques to customize every customer's service to their satisfaction.     
Omotenashi (Hospitality):
The Japanese are world-famous for their hospitality (omotenashi in Japanese). The Japanese take great pride in omotenashi.  It is not just simply being welcoming or kind, it is an honor that goes back centuries.  
The omotenashi tradition stems from an ancient tea ceremony in which the host attempts to provide the greatest possible experience for their guests paying attention to every little detail.  The goal is to create an unforgettable experience for every guest according to their specific needs and desires. 
In the Japanese-style salon experience, specifically, there is usually a personal stylist, a snack bar, a massage parlor, a sauna, and a lounge. 
The Size Of Your Salon Space:
The Japanese salons are very spacious and open while providing privacy within their stations. Make sure you have enough space to accommodate multiple guests and multiple services at the same time.  Because Japanese-style salons offer many different types of services, each station should be customized according to its respective purpose. 
For example, your hair salon stations, nail stations, waxing rooms, and massage rooms, should all be separate and private while allowing traffic to flow easily between them.
Clients will often come to your salon for more than one service and will transfer from one station to the next. Depending on the intimacy of the service, special care for privacy should be taken into consideration.
Remember that the Japanese tradition is to create a holistic experience and not just a specific transaction.  The idea is to keep your clients coming back.   
Check out more tips for starting a Japanese style salon HERE!
Japanese Ambiance:
Creating ambiance is essential in any salon.  It is even more important if you are trying to create an authentic Japanese-inspired experience. 
At the center of the Japanese culture, it is believed that salons should be relaxing and luxurious.  Not only do you have your experts at their respective crafts, but you will also have the total spa-day experience that will make you want to go back again and again.  
The ambiance should be centered around wellness and beauty designed to treat the entire body and spirit.  Native Japanese hot springs are said to be able to create a Zen feeling that is also medicinal.  The volcanic heat of the hot springs found in Japan is a part of their overall Asian health practices. 
The water from the springs is combined with herbs and medicinal oils to create calm and healing.
Japanese Décor:
The salon décor should be as close to traditional Japanese style as possible.  The Japanese are famous for their cedar wood paneling, stonework, water features, and botanicals.
There are plenty of products on the market today to accomplish the feel you may be looking for.  Beautiful fountains, water features with rocks or stones, wood paneling on the walls, and curtains for privacy.  
Purchase some beautiful trees and plants to scatter around the salon. Make sure you have some Japanese teas, herbs, and oils in the snack bar as well.  Add some soft music and you are well on your way.   
Lighting can also help create a calming atmosphere.  You will want to incorporate natural light and beautiful fixtures to complement. Use your imagination. There are way too many options to list.   
Licenses And Training:
As I stated earlier, Japanese stylists go through extensive schooling and apprenticeships to become experts at their crafts.  If you are not proficient in these specialty areas, hire people who are.  
Stating the obvious, you will need cosmetology licenses, certified hair and nail technicians, and various other professionals depending on the services you provide in your salon. 
If you want to create a Japanese-style salon, you will want to look for people that are certified in massage, facials, and other therapies. 
Do not forget the usual American salon services, though.  You must still cater to the basic needs of what everyone expects a typical salon to offer and be able to attend to every customer's needs.  
Special Equipment Recommended:
You will need the basics that every salon has like scissors, blowers, combs, etc. Again, the Japanese pride themselves on luxury and comfort.  You will want to make sure you have the most comfortable chairs and massage equipment that you can afford. 
Since the Japanese use cutting-edge styling techniques, they also use the best tools to make sure they can perform their work.  Special massage chairs, stones, and barber tools are also essential.  
Facial tools, scrubs, herbs, essential oils, lotions, shampoos, and other holistic products are also important to help your client maintain the beauty you and your staff create.  
This is not an all-inclusive list so you may have to do some of your research depends on how you want to set up your salon.
Inspections:
Your salon will need to adhere to health and safety requirements and will be subject to inspections.  You should always want to make sure you provide the utmost care when it comes to your clients and staff. 
OSHA requirements, the Department of Health, and other state regulatory bodies will help make sure your salon is safe and healthy for everyone.  
Make sure you reach out to your state and know the regulations. You also must make sure your staff and employees are continuously trained to maintain these standards.  You will likely have to submit to unannounced, random safety and health inspections and want to stay on top of it.  
As a reputable business, you will want the best for everyone. The reason for including this section is to help you make sure that there is not something that you may have overlooked regarding laws in your state that you may not be aware of.  
Always be learning!  As business owners, we must always be students of our crafts and our industry.
Conclusion:
As with any business venture, you must have a vision and a game plan. You must decide the type of environment that you want to create for your customers and do your best to create it. 
Additionally, you must explore your competition, stay cognizant of your budget, and make sure you can manage your operations to achieve your ultimate goals.  The only way any business can be successful is to stay relevant and have a steady client base.  You are only as good as your customers. 
In a salon business, your recurring customers are your most precious. Create a service and environment that keeps them coming back consistently and makes them want to bring their friends!  
Hopefully, the tips contained in this article have helped you with some details when it comes to launching your Japanese-style salon.
Related Questions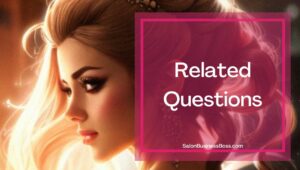 How Do I Successfully Manage My Salon?
Owning a salon can be a profitable business if you know how to manage it well.  Whether you are just starting or have been in business for a while, you must put systems in place to stay organized and efficient. If you do that, your clients will keep coming back and that is the key to managing a successful business.  
How Do I Stay Competitive With A Salon Business?
As you already know, there are a lot of salons out there. To stay competitive, you need to set yourself and your business apart from the rest.   
As the industry changes, you need to change with it.  If most salons are transactional maybe you could run a membership-style business. Dare to be different and make clients remember your salon and their experience. 
Looking to start your own Salon? Get the documents you need to get organized and funded here.
Please note: This blog post is for educational purposes only and does not constitute legal advice. Please consult a legal expert to address your specific needs.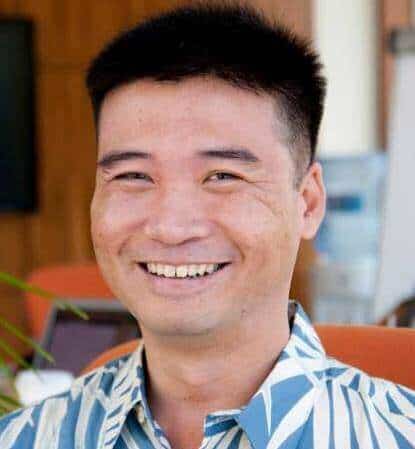 About the author. Entrepreneur and Salon Business Fan.
Hi! I am Shawn and I am a happy individual who happens to be an entrepreneur. I have owned several types of businesses in my life from a coffee shop to an import and export business to an online review business plus a few more and now I create online salon business resources for those interested in starting new ventures. It's demanding work but I love it. I do it for those passionate about their business and their goals. That's why when I meet a salon business owner, I see myself. I know how hard the struggle is to retain clients, find good employees and keep the business growing all while trying to stay competitive.
That's why I created Salon Business Boss: I want to help salon business owners like you build a thriving business that brings you endless joy and supports your ideal lifestyle.