The licensing requirements for opening a hair salon in Illinois are not much different from the requirements needed to open any other business. However, there are certain nuances and specifics you need to be aware of before opening your salon.
The state of Illinois doesn't have a general business license. However, cities like Arlington Heights, Aurora, Chicago, Decatur, Joliet, Oak Park, Palatine, Rockford, and Springfield require businesses to be licensed to operate within their limits. 
Thus, if your salon is located in a city that requires a business license, you must follow these simple steps:
1. Gather all the information required
2. Apply for your business license 
3. Pay the licensing fee
Additionally, all hair salon owners and employees working in Illinois must secure a Professional License. 
Below we will go over each of the steps mentioned above for better understanding:
Step 1 – Gather All Information Required
The requisites vary based on the city or county involved. For instance, the city of Chicago has its licensing requirements. You can find more details by checking the city or county's website where you'll operate your business
However, you can expect to be solicited the following information:
Business name and ownership information, including the legal structure of the business
Business address
Square footage of the business location, as well as the number of chairs or stations in your salon
A detailed description of all business activities
Identification from all applicants (e.g., a valid driver's license, state ID card, other government-issued photo ID.)
Federal Employer Identification Number (EIN)
The opening date of your business
A tentative date for the first inspection
Necessary contact information, including e-mail, physical address, and phone number
Step 2 – Apply for a Business License
Once you have gathered all the information required by your city/county, you will need to apply with the Illinois Department of Financial and Professional Regulation (IDFPR.) 
To do so, you will need to create an account on the IDFPR Online Services Portal and fill out the necessary forms.
Step 3 – Pay the Licensing Fee
For your application to be complete, you will need to pay the licensing fee corresponding to your specific city. This fee usually ranges between $50-$250.
It is essential to know that all the information required, including the registration form, supporting documents, and licensing fee, must be submitted together for your application to be effectively processed.
Based on recent statistics, it usually takes between three to four weeks for the department to process and approve most business licenses in Illinois.
Professional License 
As we mentioned before, a variety of professions in the state of Illinois require a professional license. Cosmetologists fall within this category and need to secure a professional license specifically designed for these types of services.
Contrary to popular belief, salon owners are not obliged by law to secure a cosmetology license. Only if you will be personally performing services at your hair salon will you be required to have a valid professional license.
The requirements for a Cosmetologist license might vary based on the city you are based in. Nonetheless, there are general State requirements, including:
Having a high school diploma, GED, or an equivalent
Being at least 16 years of age
Having completed 1,500 hours of education (from a state-approved cosmetology school)
Successfully passing the written cosmetology state exam — in Illinois, to pass your exam, you must get a score of 75 or higher.
It is important to note that the licensing fee is $30 and needs to be submitted with your license application. Also, know that this amount does not include the examination fee, which can amount to be $185.
Furthermore, Cosmetologist licenses expire on September 30th of odd-numbered years, and you can renew them at any point in the 30 days leading up to that date.
Check out the types of licenses needed to start a salon HERE!
Other Legal Requirements
A business license is not the only legal requirement needed to open a hair salon business in Illinois. More so, before you solicit a license, you will most likely need to fulfill a few pre-requisites, such as:
Registering your salon business
To register your business, you will first need to decide what type of company or legal entity best fits your needs. You have several options for the kind of business you want to create in Illinois, including sole proprietorship, Limited Liability Company (LLC), S Corporation, partnership, or C Corporation.
For most business owners, the quickest and most straightforward way to open a business in Illinois is by creating an Illinois LLC. Plus, this kind of legal entity is highly encouraged as it prevents you from being personally liable for any legal transgressions.
Once you have decided on the legal business entity that suits your salon, you must:
1. Choose a unique business name
Once you've chosen a name you like, you will need to make sure it's available in Illinois. To find out if your chosen name is open, you must check the Illinois Secretary of State's website.
2. Provide an official business address
You must also have a designated street address for your LLC. This address can be your home address, your salon's address, or any physical address of your preference.
3. Assign a Registered Agent 
Every LLC in the state of Illinois is obliged to have a Registered Agent. It is an official position. The person who fulfills it will be in charge of receiving official legal and tax correspondence and filing reports with the Illinois Secretary of State.
The position can be filled by you, a salon manager, a business partner, or a dedicated Registered Agent service.
4. File an LLC-1 Form
Once you've collected all the necessary information for your Illinois LLC, you will need to file an LLC-1 form, known as your "Articles of Organization," with the Illinois Secretary of State.
You can file the document online with the Illinois Secretary of State filing system or by mailing in the form directly to the Office of the Secretary of State.
Note that the state charges a $154 fee to file and start an LLC.
Obtaining an EIN or Tax ID
Once you have registered your company, you will need to obtain an Employer Identification Number (EIN) or Tax ID online through the Internal Revenue Service's website by following these simple steps:
Determine your eligibility – you may apply for an EIN if your principal business is in the United States or U.S. Territories and if you have a valid personal SSN, ITIN, or EIN.
Complete the online application form
Submit your application
An EIN is also required to open a business bank account.
Opening a business bank account
Lastly, you will need to open a business bank account to track your expenses, receive payments, and keep your business's financials separate from your personal affairs.
To do so, you will need to visit a bank of your preference and present your articles of incorporation, EIN, and personal identification documents.
Securing the required insurance policies  
As a hair salon owner, you are obliged to obtain various insurance policies in Illinois to protect your business, your employees, and yourself. The most common insurance policies for hair salons (and owners) include:
General Liability Insurance
Commercial Property Insurance
Workers Compensation
Professional Liability Insurance
However, depending on the city where you establish your salon, you might need to comply with additional legalities.
Obtaining the necessary permits
To comply with all the business legalities in Illinois, you must also make sure your hair salon has all the necessary:
• Zoning Permits
Depending on your salon's location, you will need to verify whether the business needs an occupancy permit or if it needs to follow specific zoning district regulations.
• Building Permits 
If you plan to renovate or modify your salon's location in any way, building permits from the county or city Building and Planning Department may be required.
 •Signage Permits
Additionally, make sure you have all the necessary permits before you place any signs or advertising.
If you are unsure about what permits your salon requires, you can visit your city or county's official website.
• Re-seller License
If you plan on selling products such as shampoos, conditioners, creams, or other cosmetics within your salon, you will be obliged to have a re-seller license.
In Illinois, a re-seller license certifies you don't have to pay sales tax, give that you are buying products on a wholesale basis to resell them through your business.
Related Questions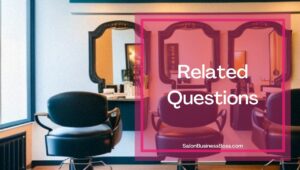 1. How much does a hair salon owner make?
According to the U.S. Bureau of Labor Statistics, a salon owner makes between $70,000-$175,000 per year — making as much as $385,000. Nonetheless, most hair salon owners' average salary is $75,000 per year or $6,250 per month.
2. Where to get loans for a hair salon?
There are many ways to secure hair salon financing. The most common options include SBA loans, SBA micro-loans, business lines of credit, and equipment financing. Other alternatives to obtain the required funds are looking for possible investors, entering a crowdfunding or crowdsourcing platform, and applying to a business or startup accelerator.
Looking to start your own Salon? Get the documents you need to get organized and funded here.
Please note: This blog post is for educational purposes only and does not constitute legal advice. Please consult a legal expert to address your specific needs.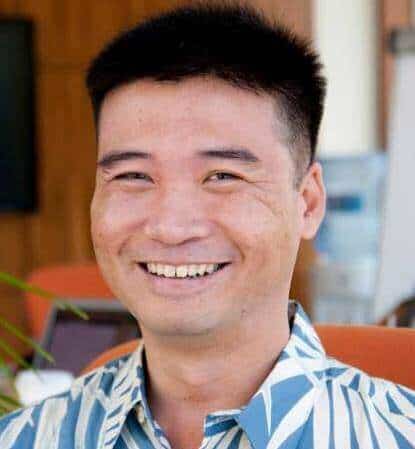 About the author. Entrepreneur and Salon Business Fan.
Hi! I am Shawn and I am a happy individual who happens to be an entrepreneur. I have owned several types of businesses in my life from a coffee shop to an import and export business to an online review business plus a few more and now I create online salon business resources for those interested in starting new ventures. It's demanding work but I love it. I do it for those passionate about their business and their goals. That's why when I meet a salon business owner, I see myself. I know how hard the struggle is to retain clients, find good employees and keep the business growing all while trying to stay competitive.
That's why I created Salon Business Boss: I want to help salon business owners like you build a thriving business that brings you endless joy and supports your ideal lifestyle.