The skincare business is one of the hottest industries in the world right now. Predictions are that it will be worth more than $200 billion by 2025, and if you have dreams of getting a piece of that, there's no better time to start than now.
But how much does it cost to start a skincare line?
Depending on what type of product you sell, manufacturing cost and location, and other things like packaging requirements, a skincare company can cost anywhere from $2000 to $32,000 to start, with the average skincare company costing just over $17,000. Marketing and branding activities, such as creating and licensing a logo and web store, can account for a good chunk of that startup cost, so be sure to keep them in mind when creating your budget.
The price of starting your own skincare company may vary depending on certain choices you make, but there are a few things that all startup companies should do, such as researching and adhering to legal requirements. There are also ways to keep your startup costs lower, if you don't mind doing a lot of your own work.
1. Research Legal Requirements
When starting your own skincare line, the first thing you should do is read the Foods, Drugs, and Cosmetic Act created by the FDA. The FDA uses the act as a guideline to make sure that all skincare products are safe for all consumers, as well as labeled properly. Your products must meet both the quality and the safety standards set forth in this act in order for you to be able to sell them.
If you are going to be making your products at your home (which is a great way to save on startup costs), you'll also need to follow the Good Manufacturing Practice checklist set forth by the FDA. This will help ensure that your manufacturing space adheres to all the rules created for home-based manufacturing of cosmetic products.
2. Find Your Niche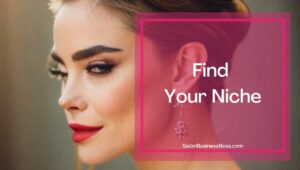 With a market as diverse as the skincare market is, you'll have to identify the niche that your products are going to fill. To do so, first think about what products you are going to be offering, whether they be creams, oils, moisturizers, exfoliators, etc. Then, determine what is going to make your product stand out and what type of customer you are trying to attract.
Some examples of current skincare niches are:
Environmentally Friendly – There are a few lines of environmentally friendly skincare products out there that use socially conscious materials and are sure to never test any product on animals.
Luxury Skincare – Some lines cater to wealthier customers with products such as gold-flake infused face masks.
Specialized Products – These lines focus on specific skincare issues, such as dry or oily skin.
Your niche will go a long way to determining the cost of your skincare line, so if you have a hard budget, be aware of that when choosing just what skincare niche you are going to fill.
3. Design Your "Hero Product"
Any beginning skincare company needs that one, flagship product that they are known for. In the industry, it's referred to as the "hero product." Your hero product will be the one that you want customers to be excited about, and that will comprise the majority of your sales, at least to start.
Your hero product will be the forefront of your new company, so you'll want something that will stand out and turn heads. Your best bet is to create one that solves a particular issue, such as acne. This product should also reflect your brand image, or what your company stands for.
4. Create Your Brand
The majority of skincare lines are known for more than just their products, they're known for their brand. Your brand is your company's personality and what you stand for in the skincare industry. 
The main steps in building a brand consist of:
Choosing a Name – Your company's name should be simple and

 

memorable, something that can get stuck in your clients' heads. It should also reflect your values. For example, if you specialize in moisturizers, something like Hydrating Beauty.
Creating a Logo – Your logo will be the most recognizable brand asset people see when dealing with your company. It should be simple, but reflective of your products. Think of a diamond for high-end products, or a leaf for all natural ones.
Creating Recognizable Packaging – Your product packaging should represent your brand as well as protect your products. Something lightweight that you can customize with the logo and colors of your company make for the best packaging.
5. Choose a Manufacturer
You can skip this step for now if you intend to manufacture your own products at your home, but as you grow you will eventually need an independent manufacturer. This can comprise the bulk of your starting cost, so you'll want to be sure to find the right one for you. Choosing a local manufacturer allows you to stay in close contact with them, but may cost a little more.
Choosing an overseas manufacturer may open up the range of products available, and at a lower price, but may increase shipping times and costs. Be sure that any manufacturer you look at follows the mandatory regulatory requirements for both safety and quality, or you may find yourself unable to ship your products.
While a manufacturer can produce and ship a greater amount of your products, it's important that you choose a good one. Look at their history to see if they've worked with skincare products before and how efficient they've been handling them. Make sure they have all the correct licenses and materials in good working order, and find out how long they will take to ship your products. 
All of these can make or break a product line, so you'll want to vet any manufacturer thoroughly. Remember, they are the stepping stone to your customers, so you want them to be solid, fast, and efficient.
6. Design an Online Store
Especially in today's world, every skincare line needs a safe and efficient online store. Creating one also can take a chunk of startup money, so be sure to shop around for the most economical website designers within your budget. 
There are also a variety of ecommerce sites already in existence, such as Shopify, where you can build your own online store without needing much technical assistance. Creating your own store through one of these sites may make the most sense costwise to a startup business, but you should still take the time to do research on multiple platforms and web developers. 
There may come a day when your company outgrows the simple ecommerce sites, or you may want to have a website that is all your own, rather than run by someone else's platform. Being aware of all the options available to you will increase your chances of success with your online store.
7. Market Your Company
Once you have your brand, your products, and your online store, you can begin marketing. Your marketing strategy should be unique to your products and brand. For instance, if you are aiming to market to a younger audience, ads on video platforms such as Youtube or TikTok may reach more of your intended audience.
If you wish to market to an older crowd, traditional television or Facebook ads may be more beneficial. Once you determine where your ads will have the most impact, you can focus on proven strategies, such as encouraging clients to create product reviews and user-created videos and photos of them using your products.
Once you pinpoint which strategies you will use, pay attention to the public reaction to see if your strategy is working or not. You may need to tweak certain strategies over time to make them more effective, or to eliminate ones that just aren't working. Marketing, especially for a new startup, is a game of trial and error, but once you discover just what works for you, your company can expand in amazing ways.
Related Questions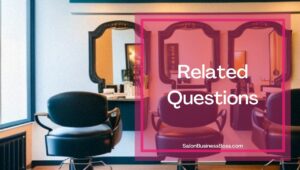 How do I price my skincare products?
The price of your products will be determined by the cost of raw materials, packaging, and any other overhead you might have when manufacturing the product. Typically, the cost of those should be multiplied by 5 to get to your retail price. Your target market and competitors will also play a factor, as you may need to price your products lower than your competition, if just to start. 
Do I need to license my brand?
Yes, you will need specific documentation and licenses in order to protect your brand and keep it yours. You should consult with a lawyer about any requirements necessary to protect your brand, including, but not limited to, liability insurance, skincare, cosmetic, and business licensing, and any health and safety certifications required by law. A local lawyer should have all the information you need in order to be able to meet the requirements for licensing your brand and business.
Looking to start your own Salon? Get the documents you need to get organized and funded here.
Please note: This blog post is for educational purposes only and does not constitute legal advice. Please consult a legal expert to address your specific needs.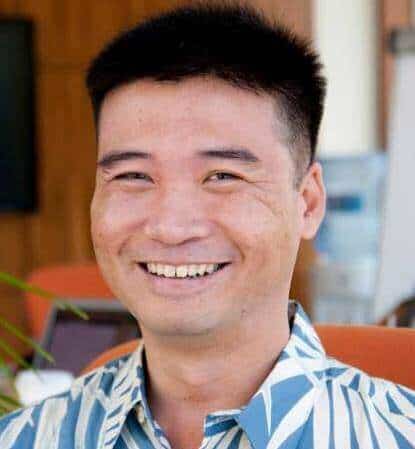 About the author. Entrepreneur and Salon Business Fan.
Hi! I am Shawn and I am a happy individual who happens to be an entrepreneur. I have owned several types of businesses in my life from a coffee shop to an import and export business to an online review business plus a few more and now I create online salon business resources for those interested in starting new ventures. It's demanding work but I love it. I do it for those passionate about their business and their goals. That's why when I meet a salon business owner, I see myself. I know how hard the struggle is to retain clients, find good employees and keep the business growing all while trying to stay competitive.
That's why I created Salon Business Boss: I want to help salon business owners like you build a thriving business that brings you endless joy and supports your ideal lifestyle.