Being a hairstylist is a great way to earn a living while meeting new and interesting people from all walks of life. If you believe that being a hairstylist is your calling, but you do not have the extensive startup up capital it takes to open a full-scale salon, renting a salon suite might be a viable option for you. According to Premier Salon Suites, renting a salon suite allows hairstyling professionals to on a hairstyling salon without the risks, expense, and overhead related to traditional salons. 
The rental fees for a salon suite range from $4,500 to $17,000 per month, depending on the location of the suite. The size of the space, as well as the market, play key factors in determining how much it costs to rent a salon suite as well.  If you were to start your own salon suite the startup costs can range from $55,000 to $1,120,000
In this article, I will detail the advantages of renting a salon suite, versus purchasing a building of your own. We will also closely examine the factors that go into determining how much rent you will pay on a salon suite.
What Are the Advantages of Renting a Salon Suite?
One of the major advantages of renting a salon suite is that the lessee assumes little to none of the risks associated with running a full-scale traditional salon, such as overhead and other expenses. These are typically seen in hairstyling franchises, where the owner assumes most of the risks associated with owning the building, and takes care of many of the day-to-day operations, in exchange for the hairstylist paying them monthly rent.
It is also important to remember that you find the owner and franchise that is the best fit for you when you are looking to rent a salon suite. If you walk into the right situation, you can have a built-in clientele based solely on the reputation of the salon. However, not all owners and stylists are a good match. Before you commit to signing a lease, make sure that both the building and the owner are a good match for your personality and working style.
Perhaps the most significant advantage of renting a salon suite, instead of going all-in and starting your hairstyling salon, is that you do not have to do nearly as much work as you would if you open your salon. Renting one of these sweets is a ready-made operation, which doesn't require you to do much more than to step in and put your skills to work. All of the legwork, startup, and research has already been done for you.
How Much Does It Cost to Rent a Salon Suite?
Several variables go into determining how much rent you will pay when you are leasing a space in a salon suite. On The low end, you can expect to pay approximately $4,500 per month in rent. On the high end, you can pay as much as $17,000 per month to rent a salon suite. Of course, you can expect this rate to fluctuate as the market changes, with rates being lower during a recession than during an economic recovery.
Aside from the market, one of the factors that have the most influence on how much you will pay to rent a salon suite is its location. I'm sure you are going to pay far more to rent a salon suite in Los Angeles than you would pay to rent the same Suite in Des Moines. This is because several things such as population, available space, and the economy of a geographic location play significant roles in determining how the real estate market operates.
Another factor that is often overlooked that can determine how much your monthly salon suite rental will cost depends on the reputation of the franchise or the individual that owns the building. If you decide to buy into a more established franchise, you will pay much more per month to rent your salon suite than if you would buy into an upstart franchise. However, the trade-off is that more reputable franchises will have a built-in clientele that you will not find with most upstart businesses.
Learn how to start a hair business from home!
Conclusion
In conclusion, renting a salon suite will cost you $4,500 per month, on the low end. On the other end of the spectrum, you can expect to pay up to $17,000 per month for a suite. This price fluctuates quite a bit, depending on several factors. Perhaps the main factor that determines how much you will pay to rent a salon suite is the location of the hairstyling salon. How much you pay in rent is also at the mercy of the job market, with rental rates being lowered during recessions than during economic recovery. The reputation of the franchise you're buying into may also significantly affect the rental rate you pay on your salon suite.
Renting a Salon Suite does come with its fair share of advantages when compared to the start-up Capital associated with starting your own hairstyling business. The owner of the Salon Suite assumes most of the risks and covers much of the overhead costs that you would incur if you opened your salon. Having an established clientele is just one of the many other perks that come with renting a salon suite from a hairstyling franchise. This is a perfect opportunity for those who have the talent to style hair but may not have the start-up capital to open a place of their own.
Related Questions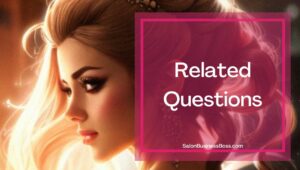 How many clients per day should a hairstylist see to earn a living? Many things can go into determining how many clients you need to see per day to earn a living at styling hair. However, it is generally recommended that a hairstylist sees a minimum of five clients per day, with a maximum of around 20 clients per day, to earn a good living as a hairstylist. Of course, the amount of rent you pay for your booth or your salon suite will play a significant role in how many clients you need to see.
Are hairstylist is required to carry any type of insurance? The short answer is yes. There is one form of insurance that is required by law for hairstylists to have before they can work in a professional environment. Hairstylists are required to carry hair stylist insurance. In addition to having to purchase hairstylist Insurance, many salon owners will require you to have liability insurance, as well as list them on the policy as additional insured people before they will consider hiring you.
Looking to start your own Salon? Get the documents you need to get organized and funded here.
Please note: This blog post is for educational purposes only and does not constitute legal advice. Please consult a legal expert to address your specific needs.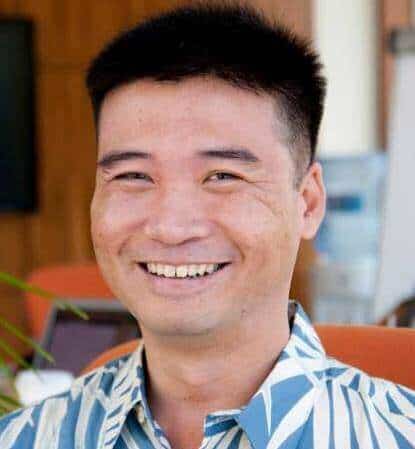 About the author. Entrepreneur and Salon Business Fan.
Hi! I am Shawn and I am a happy individual who happens to be an entrepreneur. I have owned several types of businesses in my life from a coffee shop to an import and export business to an online review business plus a few more and now I create online salon business resources for those interested in starting new ventures. It's demanding work but I love it. I do it for those passionate about their business and their goals. That's why when I meet a salon business owner, I see myself. I know how hard the struggle is to retain clients, find good employees and keep the business growing all while trying to stay competitive.
That's why I created Salon Business Boss: I want to help salon business owners like you build a thriving business that brings you endless joy and supports your ideal lifestyle.