Creating weaves and using hair not your own to increase your volume is something that people have been doing for centuries, so why not start your own hair distribution business now? If you're not sure where to start, consider the following steps to make your hair distribution business a success.
How to become a hair distributor
Find your wholesalers or manufacturers.
Create a business plan.
Choose and commit to a good supplier.
Find your customers.
Market your product.
Reevaluate and make changes as needed.
What does a hair distributor do? What can you do before you even decide to start your business? What needs to be included in your business plan? Read on to find out more about the tips and tricks you need to know before selling your first weave or wig.
What makes a distributor?
It's first important to know what a hair distributor does. As a distributor, you would get the product—in this case, hair to be used for weaves and wigs—from the manufacturers or wholesalers. Often, they will work as a contact for the buyer, but usually do not sell to them directly. Because their products come as wholesale, they cannot sell individual pieces to retailers—that's where you come in.
1. Find your wholesalers or manufacturers.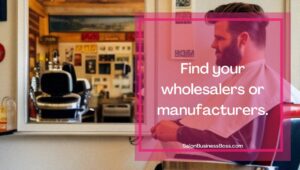 In order to become a hair distributor, you must first find a wholesaler or manufacturer to work with. Search for businesses who sell wigs and weaves—many of these companies are actually looking for distributors to sell their products.
You should also learn more about the business during this part of your research. Find out whether you want to sell wigs, extensions, virgin hair bundles, or other sets before you continue your research on wholesalers or manufacturers.
Make sure to investigate whether you are required to become a licensed cosmetologist. In some areas and with some suppliers, you are required to have that education. If that's the case, you may need to enroll in a program before you start your hair distribution business.
Make sure you do your research on any possible scams. You do not want to get stuck in a situation or working with a business less reputable than most.
2. Create a business plan.
Before you make any decisions, it's time to make your business plan. This business plan outlines everything for your business—operations, management, finances, staffing—and should be in place before you purchase or commit to anything.
You will have to consider the legal structure of your business, a name for your business, and what type of insurance that you need. You should also set up your budget and consider whether you need to take out any loans. Before you attempt to get a loan, you will need to bring your business plan, making it a crucial part of your process.
Setting up a business account is imperative during this part of the process. You will want to separate your personal and business funds, and it will make things much easier during tax time.
You should also use this time to create your philosophy and mission statement. State your reasoning for creating your hair distribution business and make sure you stick to it throughout the process.
For more information on how to write your business plan, check out the U.S. Small Business Administration's guide. If you need help protecting your brand, visit their website for more information.
3. Choose and commit to a good supplier.
Once you've written your business plan, you can make your final decisions on what supplier you'd like to go with. Make sure you get a sample of their supply to check on its quality—don't sell to your customers anything less than the best. You should be considering the texture, ability to withstand heat, smell, durability, and whether it can be colored.
Make sure you have several choices for your customers to consider—one size does not fit all. You will need a variety of styles, textures, and lengths before your customers will even consider purchasing from you.  People want variety, and you must provide it. You can even research which styles and types are most popular at your current point in time to make sure you are up to date on what people are searching for.
In this step, you can also sort out the pricing. You will want to make money on your products, and the best way to do that is make sure you get the best pricing for the wholesale products, so you can mark up the products when selling them to your customers.
When you are checking out hair, you should find out more about the supplier and their business. Find out what kind of hair they sell, how long they've been in business, and what sets them apart from other distributors. Also find out how they are selling their hair already—that can tell you a lot about their business model.
4. Find your customers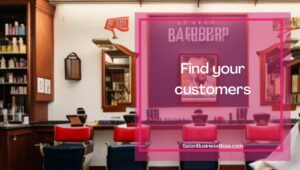 Whether you're deciding to sell your hair online or if you have businesses you intend on selling the hair to, make sure you find those customers you wish to start with. Using a web-based store can get you more sales but working directly with hair salons can get you a more consistent base.
If you are interested in creating your own physical store, this is something to consider during your business plan. Seek out space, include it in your budget, and add all of this information to your business plan.
5. Market your product.
Whether you're selling online or directly to hair salon owners, you will need to market your product. If they don't know about you, they can't buy from you—so make sure you show people your product in the best way possible. Create your own website, set up your online shop or gallery for people to consider, and hop on social media to garner more support and interest.
You can also consider new customer discounts or incentives to get people to purchase from you. Don't underestimate the power of a percentage off your products.
6. Reevaluate and make changes as needed.
From here, your business has taken off. Make sure you continue to work on finding the best wholesalers while cultivating your customer base and marketing your product online. It may seem easy, but know that each step of the way you will hit obstacles—if you consider each part of it in your business plan, you can easily find your way through those obstacles to continue your successful business. 
Related Questions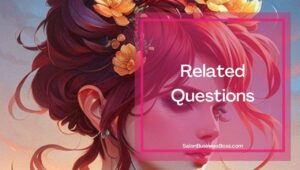 How much do hair distributors make?
You can expect to sell retail hair for up to $300 per set. One sale a day can make you up over $100,000 annually.
What is a good profit margin for selling human hair?
In most cases, selling human hair has a profit margin of 50 to 100 percent, especially if you are purchasing from a wholesaler and selling it to businesses or individuals.
What wig hair type is the best?
Virgin hair is the best for creating wigs. This type of hair has never been processed, or colored, by the human donor. ​
Looking to start your own Salon? Get the documents you need to get organized and funded here.
Please note: This blog post is for educational purposes only and does not constitute legal advice. Please consult a legal expert to address your specific needs.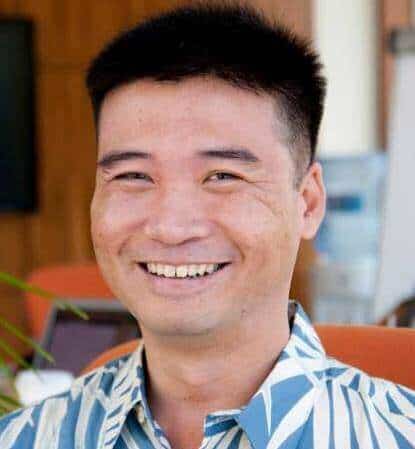 About the author. Entrepreneur and Salon Business Fan.
Hi! I am Shawn and I am a happy individual who happens to be an entrepreneur. I have owned several types of businesses in my life from a coffee shop to an import and export business to an online review business plus a few more and now I create online salon business resources for those interested in starting new ventures. It's demanding work but I love it. I do it for those passionate about their business and their goals. That's why when I meet a salon business owner, I see myself. I know how hard the struggle is to retain clients, find good employees and keep the business growing all while trying to stay competitive.
That's why I created Salon Business Boss: I want to help salon business owners like you build a thriving business that brings you endless joy and supports your ideal lifestyle.