Whether you're opening your own hair salon or considering working in one, it's important to know what kind of services you'll be expected to provide. What cuts and colors should you be doing, and what are services can you provide to your clients?
Different Services You Can Offer at a Hair Salon:
Haircuts
Haircut and Color
Hair Extensions
Styling
Permanents and Relaxers
Blowouts
Add-On Services
Waxing
Lash Extensions
Nail Services
Massage Therapy and Aromatherapy
 What are the basic services, and what can you include outside of hair styling and cutting? What services match well with the services you're already providing? Read on to find out more.
1. Haircuts
While seemingly basic, you should make sure you know all sorts of haircuts before starting your tenure in a hair salon. Cutting a person's hair in any style they wish is your most basic and most used service, so it's important that you know how to do it correctly and have a wide array of knowledge on the subject.
When giving a haircut to a client, you should also include a blow dry or a styling with this service. Adding a shampoo and scalp massage can also elevate the experience.
2. Haircut and Color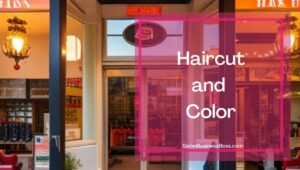 If you're not doing a simple haircut, you'll be more than likely doing a haircut and color. You can provide a basic tint to your client's hair prior to cutting, while adding all the special items you did for the haircut—shampoo, scalp massage, and the blow dry or styling when the color is set.
3. Hair Extensions
Hair extensions are another vital part of your hair salon. People are always wanting longer, thicker hair, so making sure you can provide this service is key to the growth and prosperity of your hair salon. If you don't know how to do it properly, it can damage a client's hair, so take care in learning the proper process of placing hair extensions before it becomes a readily available service in your salon.
4. Styling
Making sure you know how to style hair is another service you need to provide in your hair salon—people are going to want your salon to do special event hair, like weddings, so it's imperative you offer it. Whether it's updos, buns, or curls, you need to have an arsenal of possible styles ready just in case—and be prepared when they come in with a photo they found off of social media to give you an idea of what it is they want.
5. Permanents and Relaxers
While you might think a perm or a relaxer is a thing of the past, people are still looking for that permanent change to their hair style. There are several different types of perms, like alkaline, acid, exothermic, and dual-action. These are typically all standard perms that you can offer in your salon.
Relaxers can straighten a client's hair, while a perm curls it. When it comes to providing relaxer services, you can use keratin smoothing, Japanese straightening, or chemical waving to do relax a client's hair.
6. Blowouts
A blowout is something you might already be doing after a haircut or a haircut and color, but this is something many people want when they come into your hair salon. It can add volume to a person's hair while styling, and the difficulty varies by the length of the person's hair.
7. Add-On Services
Add-On services are those things you can add to a service above, like flat ironing and curling. You can also provide hair strengthening treatments or deep conditioning, depending on what your stylists know what to do or can learn.
8. Waxing
Some hair is unwanted, and you can help provide a way to get rid of it. Waxing is another service you can provide at your salon—many of your clients may have unwanted facial hair, so you can make your salon a one stop shop in getting rid of that and making sure their hair is styled in the way they want.
9. Lash Extensions
While lash extensions are outside the realm of your typical hair salon, this is another service you can provide as you decide to grow your services. Make sure you have the proper education before you set your sights on this service, because you will need a specialization before you can offer it. Make sure you have the proper licensure after you take courses.
If you decide to bring lash extensions into your business, consider selling growth serum, cleansers, mascara, eyeliner, or even lip or brow products alongside your lash business.
10. Nail Services
Another service you can provide within your salon is nail services. Manicures, pedicures, and everything in between can be a logical addition to your hair salon—just make sure you have the proper licensure and are hiring on people with the proper education.
11. Massage Therapy and Aromatherapy
Your hair salon already provides calming, caring services to your clients—why not take it a step further and provide a spa-like experience? Like many of the other services not related to hair styling, you will need to have the proper licensure and education before you offer this service, but it is another great option to provide at your hair salon.
Whether you stick to just doing hair or add on additional services to make your hair salon a one stop shop salon, there are many options you can choose from to provide. From basic like haircuts or unique like lash extensions, consider the reasons you decided to go into the hair salon business in the first place and stick with your mission statement and business plan—if one of the additional offerings fits into your dream, pursue it! Your clients will be happy for the variety and you'll make more money in the long run.
Related Questions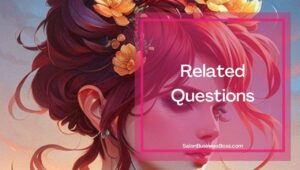 How can I become a hair distributor?
If you're looking to start distributing hair for hair extensions, there are a few things you must do. First, you must research wholesalers or manufacturers to find the best hair supply. Then, create your business plan and commit to one of those suppliers. After that, you can find your customers and market your product. Make changes as needed to your business plan as you learn more about the process and the industry.
How can I make more money in my salon?
Making more money doesn't always mean increasing your prices, although that is one of the ways you can increase your profits. You should also build more relationships with clients, know your customers, create a brand, be consistent and organized, continue your education, and push yourself to create the best experience for your clients.
Looking to start your own Salon? Get the documents you need to get organized and funded here.
Please note: This blog post is for educational purposes only and does not constitute legal advice. Please consult a legal expert to address your specific needs.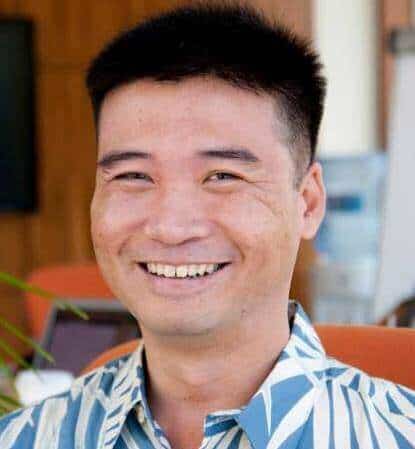 About the author. Entrepreneur and Salon Business Fan.
Hi! I am Shawn and I am a happy individual who happens to be an entrepreneur. I have owned several types of businesses in my life from a coffee shop to an import and export business to an online review business plus a few more and now I create online salon business resources for those interested in starting new ventures. It's demanding work but I love it. I do it for those passionate about their business and their goals. That's why when I meet a salon business owner, I see myself. I know how hard the struggle is to retain clients, find good employees and keep the business growing all while trying to stay competitive.
That's why I created Salon Business Boss: I want to help salon business owners like you build a thriving business that brings you endless joy and supports your ideal lifestyle.