The best way to obtain new customers and keep them coming back boils down to providing exceptional customer service. Having positive experiences in relation to your salon goes a long way toward making sure your customer feels appreciated and is key to a successful customer service dynamic.
The best ways to provide great customer service outside of simple hairdressing are:
Always Keep Your Appointments
Set Up a System for Appointment Reminders
Always Keep a Smile on Your Face
Remember Past Conversations and Styles
Create a Loyalty Program
Offer Valid Products Recommendations
 If you keep these tips in mind, your customers will leave your salon feeling special and appreciated which is the best kind of marketing available.
Always Keep Your Appointments
While unexpected deaths or illnesses do occur, barring these two events, it is imperative that you don't cancel a client's appointment. Even if you do find yourself in the position where an appointment needs to be broken, it is important that you suggest another stylist that can service the client during their previously reserved time slot.
Everyone has busy lives, including your clients, and their time needs to be respected so they feel wanted. If you break your promises, it will damage your professional image and will make you look less credible. This will be a huge ding against your ability to provide excellent customer service in the future and the chances that your client will go elsewhere with an available time slot when they're cut loose goes up exponentially.
Set Up a System for Appointment Reminders
Whether you're using CRM (Customer Relationship Management) software or not, make sure that you're sending timely and consistent appointment reminders to your clients. Customers are fallible just like you, and they can easily forget an upcoming appointment because they forgot to put it in their phones or mark it on their calendars.
Sending out an email, text message or phone call 24-48 hours before their scheduled service shows that they are appreciated. If you do this with diligence, customers are more likely to keep their appointments, reschedule with time to spare, and they'll feel valued since you took the time to remind them of their commitment.
Always Keep a Smile on Your Face
It doesn't matter what stressors you're dealing with or how tough your day is; always greet a customer with a smile when they walk through the door. If you've hired a receptionist, how they greet the customer can make or break a client's salon experience.
During the payment wrap-up, a smile and a good attitude go a long way in ensuring the client feels welcome and appreciated. Having a stellar attitude as the customer is leaving is almost as important as how they're received when they walk in. Make sure you or your receptionist has an upbeat attitude, makes consistent eye contact and says goodbye while smiling.
Even if you or a stylist are in a terrible mood, you must fake it till you make it. Providing a grouchy, quiet, or depressing experience because of a bad attitude will hurt your word-of-mouth marketing as the customer will tell others that they weren't treated warmly.
Remember Past Conversations and Styles
Whether your stylists will need to take notes or not, make sure they're chatting with customers who want to hold a conversation during their appointment. You'll want your staff to remember the details of these conversations so they can be brought up during the next appointment. When a stylist can provide the opening to conversations related to past discussions, the customer will feel remembered and important.
This goes hand in hand with your stylist remembering which hair style the customer requested during their last visit. Many clients want to sit in the chair and proclaim that they'd like what they had last time, and if your stylist must be reminded of the previous service, the client will feel forgotten. Make sure your stylists are recording which products and services they used and provided during the last visit to avoid this type of customer disappointment.
Check out these different services you can offer at your salon!
Create a Loyalty Program
By offering discounts for referrals, birthdays and holidays, you can keep clients coming into your salon. This type of program makes your customers feel valued and will drive them to make or keep their next appointment if they're getting a targeted deal.
You can also consider offering free services after a certain number of visits, for example, offering a free color after they've received 10 haircuts. Offering free products after a certain number of visits is also a great customer service tactic because free stuff is the way to win a consumer's heart.
Offer Valid Product Recommendations
Even if your client likes the same hairdo every visit, offering up fresh product recommendations during their visits is a great way to keep them engaged. Make sure your stylists are well versed on the new products coming in and be willing to suggest products that aren't sold in the salon if that is really the best option for a customer.
You don't want to suggest the same products to every customer. While a customer with straight hair might relish the chance to use a detangler, a customer with coily hair will not appreciate the same product. Make sure the customer with coily hair receives a valid product recommendation, like a recoiling hair mask or a deep conditioner for wash days, instead of pushing blanket products to everyone. This attention to detail will raise your customer service score in the client's head because they'll appreciate the tailoring toward their individuality and feel like a valued customer.
Conclusion
Always remember that your level of customer service will make or break your business. Providing a great haircut or color treatment in your salon is very important, but the way that your customer is treated is just as valuable. A customer that receives great customer service is more likely to return and tell their friends and family about their salon experience.
Related Questions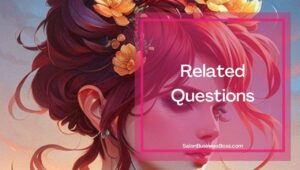 Why should I have a CRM?
CRM stands for Customer Relations Management, and it most often refers to software you can use to keep your client's information up to date. Using this kind of software makes data entry on your customers easy and allows you to send out bulk emails or keep track of reward points with ease. It can also be used to send out appointment reminders without tying up one of your staff members with this task.
Is Social Media Important in Salon Marketing?
Yes! Taking a photo of your client's hair after an appointment and posting it on social media can go a long way toward word-of-mouth referrals. They may share the post and those that see it may want to book an appointment with you because they appreciate the fabulous job you did. Also, if a client tags you on social media after a service, share it on your professional pages for the same reason.
How Do I Manage Curly Hair Without Straightening It?
Curls form into curl groups and can't be cut on a straight edge. Each group needs to be trimmed correctly in order to lay appropriately on the head, and the best way to do this is to scrunch the hair with a little leave in conditioner before you cut; you may need to rewash the client's hair after the cut and before you dye it.
Looking to start your own Salon? Get the documents you need to get organized and funded here.
Please note: This blog post is for educational purposes only and does not constitute legal advice. Please consult a legal expert to address your specific needs.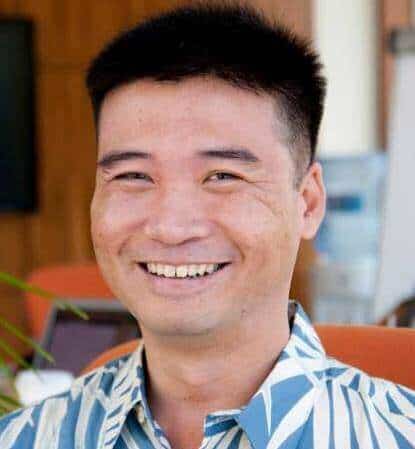 About the author. Entrepreneur and Salon Business Fan.
Hi! I am Shawn and I am a happy individual who happens to be an entrepreneur. I have owned several types of businesses in my life from a coffee shop to an import and export business to an online review business plus a few more and now I create online salon business resources for those interested in starting new ventures. It's demanding work but I love it. I do it for those passionate about their business and their goals. That's why when I meet a salon business owner, I see myself. I know how hard the struggle is to retain clients, find good employees and keep the business growing all while trying to stay competitive.
That's why I created Salon Business Boss: I want to help salon business owners like you build a thriving business that brings you endless joy and supports your ideal lifestyle.