Owning a salon requires a lot of work, all the hours and finances necessary just to keep it running and maintained, then there is working on making it profitable. Many salon owners ask themselves that very question what can I do to add more profit? You are ready, you have been maintaining and now it is time to grow your business financially.
Below you will find some ideas on how to create more profitability and continue to maintain your salon.
Increase your clientele via marketing
Increase the number of times your clients visit your salon
Increase the amount of money your clients spend per visit to your salon
Cut overhead costs
Staffing and what to look out for
Increase Your Clientele
Having clients is the key component to running, operating, and maintaining a successful salon, it is also a key component to increasing profits. For this to work, however, you cannot be focused on just getting new clients into the salon but on how you are going to keep them coming back.
Marketing your salon on different social media platforms is a great way to get you noticed. Another way to draw in a new client base is with giveaways or raffles. Offering prospective clients something free or discounted can bring in many new clients.
Once they are in the door, now you have to keep them coming back. Offering incentives like Salon dollars, Percentage off coupons for the next visit, or one free product on your fifth visit coupons will be a great resource to help to keep them coming back.
Increase the number of times your clients visit your salon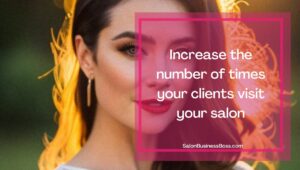 This can be a bit trickier, you can't insist your clients come when you need them to. You can nudge them in that direction.
Using incentives like Salon dollars ( a play on Kohl's Cash) may give you an edge. With every $50.00 they spend at the salon they get $10.00 in Salon Cash that can be used at their next visit, up to two can be used at the same time. Giving these Salon Cash dollars an expiration date of three months will keep clients coming back and possibly bringing family and friends with them.
Increase the amount of money your clients spend per visit at your salon.
Look for ways to upsell on the treatments your clients are already there to receive. Is one of your clients getting a color done? Maybe upsell them on the hair mask after the treatment to keep their hair smooth and soft.
A client comes in for a simple cut, upsell a blow-out, or a dry and style to help add profits to what the client is already there for.
Some of these types of upsells are easy and clients will appreciate the advice, not every client will take you up on it, so don't get discouraged just keep trying.
With upselling, you can also make additional profits by selling the products you are using on your clients to them. When you are working on a client in the salon, tell them the products you are using as you sue them, if they love the outcome of their treatment, ask them if they would like to purchase any of those products used and you would be happy to show them where they are.
Selling retail products in the salon can be a great way to increase profits and maintain your salon and its growth.
Cut Overhead Costs
Cutting overhead costs can help with increasing profits. This one is a lot more time-consuming, but you should do it as a once-a-year spring clean idea. That doesn't mean to ignore the idea throughout the year, but to get into the nitty-gritty of it once a year.
So throughout the year, you should be paying close attention to the storeroom. What types of supplies do you have in there, are there too many or too few? If there are too many you need to start ordering only what you need, this will help keep you from digging into your profits.
Once a year it's not just the storeroom that needs looked at and possibly reevaluated it's everything from the storeroom to the business insurance, utility bills, even the type of printer paper you use. Are there ways you can cut costs? Can you find cheaper business insurance with the same benefits? Can you use cheaper printer paper? Will your utility companies let you budget your bill throughout the year? Does the music in your salon cost more than it needs to?
Anything you are paying for is a target for re-examination on its profitability. Keep up with your financial maintenance to make your salon successful.
Do you want to know if a hair salon is a good investment?
Staffing
Staffing can be a huge part of your expenses. Sometimes what you are paying or how you are paying will cut into your profits. This will be a good time to evaluate and decide if you are paying salaries if having your stylists work on a commission base or even a rental chair base will be more beneficial to the bottom line of the store.
Another thing to consider when having staff is how are they treating your clients? If clients are not getting along with the people working in the salon or they do not come back and it is due to personality issues this will also be a hardship on your salon and its ability to be profitable.
It is not easy knowing the one thing that is going to make your business more profitable and sustainable. However there are things you can do daily, weekly, monthly, and yearly to keep your eye on the grand prize. If you need to cut corners on things just make sure that you are not cutting the wrong corners, for instance never settle for less insurance then your salon needs to be safe, instead buy one-ply toilet paper for the restrooms. Just be smart about your decisions and your profits should rise while you maintain the salon-quality you want.
Related Questions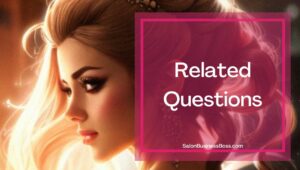 1. Is renting the chairs in my salon more profitable than hiring stylists?
This is not a one size fits all type of remedy. Things to consider are demographics, foot traffic, current clientele, marketing, and others.
On one hand, you have the ability to guarantee your salon a specific income for the month when renting the chair, whether a client is sitting in it or not, on the other hand, if you have a super busy salon and the chairs are barely empty, commission-based rentals may put your profits in the black more then just a sustainable rental.
If you currently pay a salary to your stylists and it is not showing much of a profit in your books, then consider one of these other options. Changing the way you pay employees will not necessarily be easy, some of them will be on board while others will have issues with it, this is when you have to decide what is best for you and your salon.
2. What is the best way to ensure a profitable salon?
Clients.
Clients are the best way to ensure a profitable salon, without clients you are making no money. With clients, you have profit from treatments as well as profits from retail sales.
You must have clients and continue to gain new clients through marketing, advertising, word of mouth, raffles, giveaways, and other gimmicks. Once you have a clientele you can count on you can start working on other ways for your salon to gain more financial freedom.
3. What salon has the most clientele?
Outlet or Retail Salons have a constant flux of clients, they are well known for walk-ins and heavy foot traffic. Specialty salons may have less clientele however their prices will be significantly higher and High-End Salons while they offer many different areas of treatment from hair to skin and nails, prices are even higher.
If you are just looking to open a salon based on how many clients you will get in a day opening a Franchised Outlet or Retail Salon is the best option. If you want to open a salon that offers more products, has a higher price point, and is still affordable to the masses, Salon and Spa is the best choice.
Whatever clientele you are looking for will depend on the type of salon you will want to open.
Looking to start your own Salon? Get the documents you need to get organized and funded here.
Please note: This blog post is for educational purposes only and does not constitute legal advice. Please consult a legal expert to address your specific needs.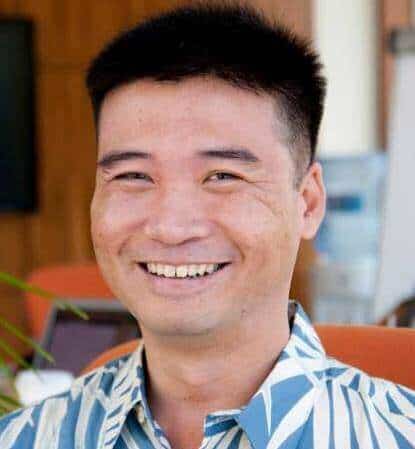 About the author. Entrepreneur and Salon Business Fan.
Hi! I am Shawn and I am a happy individual who happens to be an entrepreneur. I have owned several types of businesses in my life from a coffee shop to an import and export business to an online review business plus a few more and now I create online salon business resources for those interested in starting new ventures. It's demanding work but I love it. I do it for those passionate about their business and their goals. That's why when I meet a salon business owner, I see myself. I know how hard the struggle is to retain clients, find good employees and keep the business growing all while trying to stay competitive.
That's why I created Salon Business Boss: I want to help salon business owners like you build a thriving business that brings you endless joy and supports your ideal lifestyle.