If you're looking for a business to start that will continually grow and prosper, consider starting a hair salon. If you love doing hair or just the thought of how people feel when they get their hair done, you can start a hair salon business and make a difference in how people in your community feel about their self-image.
A hair salon is a good investment because:
The industry is always growing.
Popular culture helps the hair salon industry.
Not as many business losses as other industries.
Low start-up costs.
How large is the salon industry and why is it growing? How does popular culture play a part in helping the hair salon industry to boom in sales? What's the reason for low start-up costs and why hair salons do not have as many losses as other businesses? All of these questions and more will be answered in today's article.
1. The Industry is Always Growing
The hair salon industry continues to grow exponentially. With powerful industry growth projected for 2021, celebrity trends continuing to drive hair salon industry growth, and more small business hair salons popping up throughout America every month, there is no better time than now to get into the hair business.
We will discuss how large the hair salon industry is based on revenue and what affects the industry's growth overall.
How Large is the Hair Salon Industry?
Measured by revenue, the hair salon industry is currently valued at $39.5 billion in 2021. The market size is expected to grow by 28.7% in 2021, which means more small businesses are opening up throughout the United States.
The market size of the hair salon industry has only decreased by 3.2% per year since 2016. However, despite this small percentage of decline, people still need grooming services and small business hair salons are still staying in business.
What Affects Industry Growth?
The main variable of industry growth is whether the disposable income per capita is high or not. The higher this number, then that means the higher likelihood that more men and women will spend this disposable income at a hair salon for hair care services.
The OECD Better Life Index professes that net adjusted disposable income throughout the United States is $30,563. The top 20% of the American population has a disposable income of about $69,477 annually. The bottom 20% of the population has a disposable income of about $11,026 annually. The disposable income average is expected to increase in 2021, which will be an opportunity for the hair salon industry to perform better financially.
Hence, the top 20% of the population affects hair salon industry growth more than the bottom 20%. People with more disposable income are able to frequent establishments such as hair salons more often than those with a lower amount of disposable income.
2. Popular Culture Helps the Hair Salon Industry
People love to follow celebrities and see how they look and dress. Seeing their hairstyles means that some individuals may want to have the same hairstyle as their favorite celebrity.
As trends change in the fashion world and celebrities show up to special events with different hairstyles, this benefits small business hair salons and hair salon chains alike as people wish to have their hair styled on the most current trend.
As a hair salon owner, be sure to keep up on the most recent celebrity news such as their new "just because" looks and how they dress for the red carpet and other high-scale events.
The best sources to check celebrity news would be Seventeen, US Magazine, People Magazine, US Weekly, Hollywood Life, and more.
Learn how salon owners are making money!
3. Not as Many Business Losses as Other Industries
Believe it or not, hair salons do not suffer as many losses as other industries. People are always going to need grooming services for a variety of reasons whether for better self-image, attending a special event, or maintaining a professional appearance to go for an interview or work a daily job.
Not everyone can take scissors to their hair to give themselves an effective haircut. Not every woman is skilled with a flat iron or curling iron to get their hair just the way they like it. That's why there are professional hairdressers and barbers in small business salons and barbershops to get your hair looking just the way you like it.
Why Hair Salons Undergo Less Monetary Losses Than Other Industries
There are many reasons that there are not as many monetary losses or as much investment in supply costs in the hair salon industry compared to other industries including:
Hair care products have a long shelf life. Therefore, supplies such as shampoo and conditioner do not have to be discarded until 12-18 months after they are opened.

Unlike the food industry that has perishable goods that last only 2 weeks or less.

Only need to use a little bit of each hair care product for every client. Hence, every bottle of shampoo, conditioner, hair gel, and hair spray goes a long way before you have to grab a new bottle from your supply inventory.
Unopened bottles of shampoo, conditioner, and other hair care products have about a 3-year shelf-life according to LifeStorageBlog. This means you do not have to regularly call your wholesaler for another supply order as often as a cafe would for perishable foods.
The need for grooming services is always going to be prevalent in America, which will keep business going for your hair salon at a steady rate.
Hair Salon Pro Tip: Only keep a stock of 5-10 of each hair care product in your inventory at a time to save money on wholesale supply costs during the year. Do this same thing if you decide to sell salon retail items because you may never know how long the hair care products could sit there before it's purchased via an interested customer.
4. Low Start-Up Costs
It does not take many start-up costs to start a hair salon compared to other industries.
According to Sage Group, it can cost a total of anywhere between $40,000 to $250,000 to purchase an existing salon and get the building:
Furnished with salon chairs, vanities, hair dryers, and other equipment and furniture.
Inspected for high-quality operation on its electrical, plumbing, and other building functions.
Have the building coded via the fire department.
Other start-up costs are as follows, according to Sage Group:
Initial supplies can cost up to $20,000 to fully get your salon stocked with hair care products and hair styling appliances.
Signage for marketing your salon can be as low as $25, but you may need to spend more depending on how much signage you need or want.
You can pay as low as $300 to build a well-operating website for your salon business.
If you want to do social media marketing, you may pay upwards of $100 depending on what platform in which you wish to advertise and the advertising package you choose.
Business insurance will cost about $300 to $500 for an entire year. Say that your business insurance will cost about $400 for the year, which is the median of this range.
While recommended to have at least $500 as operating cash, let's say that you are more prepared in this category and have $1,000 in operating cash instead.
Here's a breakdown of the start-up costs based on the information we provided:
| Category | Cost |
| --- | --- |
|  Building Purchase | $40,000 |
|  Initial Supplies |  $20,000 |
|  Signage |  $25 |
|  Website |  $300 |
|  Social Media Marketing |  $100 |
|  Full Year of Business Insurance |  $400 |
| Operating Cash |  $1,000 |
|  Total |  $61,825 |
Opening a hair salon could cost as low as $61,285, which is pretty low compared to the lowest of $80,000 start up costs for a coffee shop as an example in comparing small businesses with higher start-up costs.
Hair Salon Pro Tip: Keep all your projected costs and actual costs in separate spreadsheets so that you can compare and contrast how you have been doing in keeping to your normal budget.
For example, if your social media marketing budget was $100 for the month, but you spent $200 on this category for the month, then you know you have to cut back on this expense for the following month. An alternative solution would be to allow for an increased social media marketing budget if you come into more income and you see that your current marketing package is helping your business thrive.
Final Thoughts on Investing in a Hair Salon
Investing in a hair salon is a smart move financially due to low start-up costs, low risk of business losses, how fast the hair salon industry continues to grow, and how popular culture influences the hair salon industry.
There will always be a need for grooming services in the United States, so jump into the hair salon industry today and open your business!
Related Questions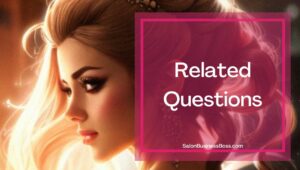 1. How can I get my hair salon's start-up costs even lower than $60,000?
If you are just starting out in the salon industry, consider becoming a traveling hairdresser first before starting your own brick and mortar location. As long as your clients are fine with coming to your home to do their hair, then this is permissible.
As a word of caution, be sure that you are licensed in hairdressing and have small business insurance that covers any damage to your client's property should that happen while you are styling their hair in their home.
2. Which popular celebrities are setting trends on hair currently?
According to US Magazine, celebrities such as Sarah Hyland, Billie Eilish, Mike "The Situation" Sorrentino, Jennifer Lopez, and Kacey Musgraves are the top icons setting trends for men and women's hair currently. Keep up on the current news from pop culture magazines to get the latest on updated hair trends, so that you know what to expect when your clients ask for a specific hairstyle that's been exhibited via a celebrity.
3. How fast will employment in the hair salon industry grow in the coming years?
According to the Bureau of Labor Statistics, employment for barbers, hair stylists, and cosmetologists are projected to grow by 19% between 2020 to 2030. This is a larger projection of growth than other occupations.
Looking to start your own Salon? Get the documents you need to get organized and funded here.
Please note: This blog post is for educational purposes only and does not constitute legal advice. Please consult a legal expert to address your specific needs.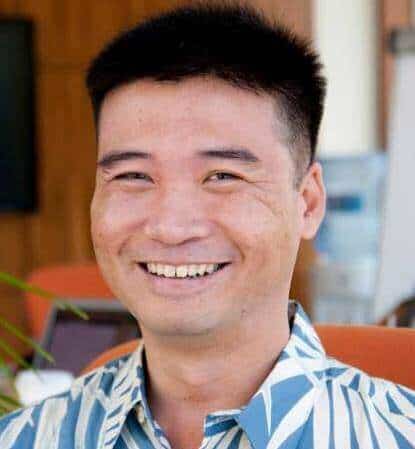 About the author. Entrepreneur and Salon Business Fan.
Hi! I am Shawn and I am a happy individual who happens to be an entrepreneur. I have owned several types of businesses in my life from a coffee shop to an import and export business to an online review business plus a few more and now I create online salon business resources for those interested in starting new ventures. It's demanding work but I love it. I do it for those passionate about their business and their goals. That's why when I meet a salon business owner, I see myself. I know how hard the struggle is to retain clients, find good employees and keep the business growing all while trying to stay competitive.
That's why I created Salon Business Boss: I want to help salon business owners like you build a thriving business that brings you endless joy and supports your ideal lifestyle.