Your business is your lifeblood, so making sure it's successful is not only important to you, but all the people who work there. So what are the main ways you as a salon owner can bring in a steady income? What ways can you pay for your building and your employees so you can provide the best client experience?
Main Ways Salon Owners Make Money
Because most salon owners are managing a salon rather than performing services at a booth, most of their income comes from booth rentals or employee commissions. 92 percent of income to hair stylists comes from the services provided, like haircuts, colors, perms, formal hairstyles, and any other expertise the hair stylists have. Depending on whether the stylists are renting a booth or working on commission, salon owners make a cut of that income. The remaining eight percent comes from retail sales of any shampoo, conditioner, etc. that is sold within the salon. More funds can be made through product endorsements.
For many hair salons, they do not have many possibilities for revenue streams—according to The Salon Business, 92 percent of income generated for hair salons is service revenue. Service revenue contains all the services your hair salon and your stylists provide—cuts, colors, perms, hairstyles, etc.
The other eight percent comes from retail sales. How can you diversify that to other revenue streams to shore up your business accounts? What all goes into each of the ways you can make money? Read on to find out more.
1. Booth Rental
Whether you are running your business through independent contractors or employees, most of your money will come in through this revenue stream. If you are doing booth rentals, there is a process you must go through to make those funds.
For most salons, booth rental is the way they choose to go. By leasing out your booths in your salon, you are not hiring employees but rather going into a rental agreement with an independent contractor, much like a landlord would lease to a tenant in an apartment. They will pay you a rental fee for this booth and you will have to sign a contract letting them know what you are providing like amenities and utilities.
With a booth rental system, you do not have to pay insurance for the stylists working in the salon. They are responsible for their own insurance and their own taxes, as they are considered independent contractors.
While the cost of booth rental varies from community to community, on average, a booth can cost between $400 to $600 a month to rent. While it could be as little as $200 in much smaller communities, you could be charging over a thousand for a booth in a much larger city. This profit stream shouldn't change according to your contract, so you can plan on having that money every month—which is not the case for employee commissions.
A disadvantage to using this model is that you do not have control over your hair stylists—because they are technically running their own business out of your salon, you have certain things you cannot do, like give them a schedule or force them to use certain products.
Some states do not allow for booth rentals—Colorado, Michigan, New Jersey, New York, Pennsylvania, and Virginia prohibit the business model. In those cases, you should consider hiring employees.
Want to learn more about booth rental costs?
2. Employee Commission
Booth rental tends to be the choice for many hair salons, but if you don't like hat concept or live in a state where it is prohibited, you will have to bring in your money through employees. This is where you actually hire your hair stylists as your employees—meaning you have to pay for their insurance and taxes. Because of this, you receive a commission from each one of their customers—in most cases, you make about 50 percent of their hourly rate, minus what you charge for your backbar items like shampoo and conditioner.
The disadvantage to having employee commission as your primary revenue stream is that it doesn't always stay steady. While booth rental is consistent from month to month, this can vary due to the number of customers your employees can see in any given time period.
3. Retail Items
The other eight percent of revenue for a hair salon comes from retail items, which means you'll need to be selling out of your salon. By purchasing the products you and your clients like wholesale, you can mark them up and sell them out of your salon, giving you a decent profit.
4. Endorsements
While you might think this is for larger salons, you can broaden your revenue stream by considering a product endorsement. Product brands and their manufacturers are always looking for the proper people to tout their brands, and you could get paid for your expertise and your experience—while using the best products on the market.
This is not a consistent revenue stream, so make sure to set up your other revenue streams before you consider this one. You will also have to have an established business before brands will consider partnering with you, so this may be a revenue stream for you down the line of your successful business.
How do I increase my profits?
As you develop your business plan for your salon or simply try to find ways to increase your profits, there are limited options for you as a hair salon owner to increase that revenue stream. But don't worry—there are still ways to increase that income.
All your stylists, whether by commission or renting a booth, need to price their services accordingly. Many stylists are underpaid for their work, so making sure they know their worth will help increase profits.
You should also build relationships—not just between you and your stylists, but between local business owners and your clients. Word of mouth is still a powerful advertising tool, so getting out there and building up hype for your salon will only help you in the long run.
Speaking of advertising, make sure you market your business—and look the part. A clean, well-kept salon will speak volumes to your customers.
The more organized you are, the better—if your clients come into your hair salon feeling chaotic, that will reflect poorly on you. Make your salon a calming experience through staying organized and consistent in the services you provide.
Help make your salon better by providing continuing education to your hair stylists. Staying on top of trends won't just help you be relevant, but can speed up the process, allowing for your stylists to see more clients during the day. In many cases, this can increase your profits.
While revenue streams may be limited for a hair salon, there's many opportunities for you to broaden those streams and increase your potential profits. Work and communicate with your stylists to provide the best services possible, make sure you market to new clients, and continue to push yourself towards success.
Related Questions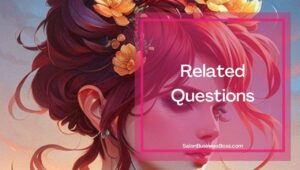 Can you be fired if you're renting a booth in a salon?
No, you cannot be fired if you are an independent contractor renting a booth in a salon. If the salon owner decides to evict you, that would be the proper process, as they cannot fire you if you are not an employee.
As a hair stylist, what tax bracket will I be in?
Because your tax bracket depends on how much money you make, it will vary from hair stylist to hair stylist. According to ZipRecruiter, the average hair stylist makes about $30,000 a year, with a range reported of $14,000 to $52,000. Singly reporting on your taxes would put most hair stylists in the 12 or 22 percent bracket, while if you are including your partner's income, that may change depending on their income.
Looking to start your own Salon? Get the documents you need to get organized and funded here.
Please note: This blog post is for educational purposes only and does not constitute legal advice. Please consult a legal expert to address your specific needs.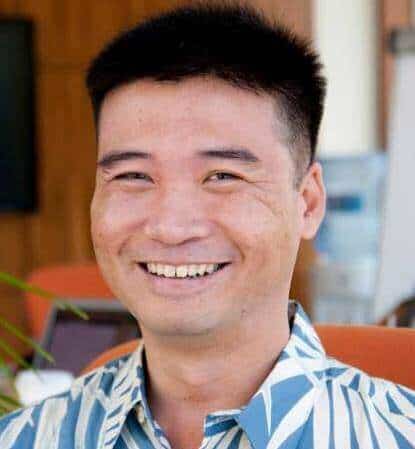 About the author. Entrepreneur and Salon Business Fan.
Hi! I am Shawn and I am a happy individual who happens to be an entrepreneur. I have owned several types of businesses in my life from a coffee shop to an import and export business to an online review business plus a few more and now I create online salon business resources for those interested in starting new ventures. It's demanding work but I love it. I do it for those passionate about their business and their goals. That's why when I meet a salon business owner, I see myself. I know how hard the struggle is to retain clients, find good employees and keep the business growing all while trying to stay competitive.
That's why I created Salon Business Boss: I want to help salon business owners like you build a thriving business that brings you endless joy and supports your ideal lifestyle.