When you are heading out for beauty and/or hair treatment, do you say that you are going to the hair salon or beauty salon? Is there truly a difference? Or is it generational and your mom goes to the beauty salon?
A hair salon provides a broad choice of hair treatments for their customers ranging from mustache shaping to highlights to haircutting. Entering a full-service beauty salon, clients will have the hair options as in a hair salon plus makeup, nails, and more.
Many of us use the terms hair salon and beauty salon interchangeably. If you are seeking specialized treatments, explore the options locally available to you. Continue reading for information about services provided by both salons.
Similarities Between Hair and Beauty Salons
Exploring the similarities between both salons will accentuate the differences more clearly. Hair salons and beauty salons both work with their customers' hair. Both business establishments have customers of all ages and genders.
Options available to men will include haircuts and hair styling. Men with all lengths and types of hair can have the most current style or traditional cuts. Coloring or highlighting of hair is a choice from which men and boys can select. In addition, most salons have stylists who are adept at trimming beards and mustaches. However, neither hair nor beauty salons are usually staffed with someone who can do straight edge or hot lather shaves.
Women and girls can have their hair styled at both hair salons and beauty salons. A stylist or hairdresser has been trained to cut and shape hair to complement a client's hair type and facial structure. Additionally, both locations will color or highlight a woman or girl's hair. Shampooing and blow drying are also usually included in the service for a hair styling appointment.
Services of Beauty Salons
Beauty salons and the services they offer vary greatly between each shop. Some locations that have named themselves beauty salons may only offer services related to hair and hair styling. Most salons have an internet presence, so you can either explore your options online or give them a call to see if they can meet your needs.
However, many beauty salons offer other personal care treatments beyond your hair. Most salons are not able to offer a complete spa-day for their customers. Sometimes there are limitations on a salon based on its size, licenses of its employees, and local regulations. Depending upon the state and town in which the business is located, the local policies may stipulate which types of services can be offered in one location.
Services that beauty salons may consider adding to their repertoire include –
Makeup
Nail care
Skin treatments or skin health
Hair and scalp treatments
Facial aesthetics
Waxing and other forms of hair removal
Tanning
Aromatherapy
It is important that you find stylists and other personal care providers with whom you are comfortable. The list of extra services that may or may not be available at one location might not matter as much to you as the person with whom you work.
What services are you offering your customers?
Full-Service Salons
For some people, enjoying personal care services at one location adds to the special pampering that a visit to a beauty salon can offer. Larger locations that offer a myriad of options will sometimes also offer packages. As a customer, you are able to group different treatment preferences together. Then the salon provides a discount to you for making multiple purchases. If you frequently purchase personal grooming services, a discount could make a significant difference.
Full-service salons will typically be a larger shop. The proprietor must hire many different employees to ensure the various licensing requirements are met. The staff at a full-service beauty salon will be larger than at a hair salon or smaller beauty salon. Customers at a full-service salon may not feel it is as personal as smaller salons may seem. In a more specialized salon, you get to know the staff better and sometimes the other clients. You need to consider your entire experience before selecting a salon.
Specialty Salons
The personal care industry continues to grow and evolve. With these changes, many salons are migrating to specialties. It is becoming more challenging to find employees who are licensed and qualified to perform services ranging from coloring hair to exfoliating skin to trimming beards. This has led to the increase in the number of specialty personal care salons. Other salons that you will find in most areas are detailed here.
Nail Salons
Services offered to customers in nail salons focus on feet and hands. In these shops, you will have manicures and pedicures. When a technician performs a manicure or pedicure, they pay attention to the condition of a customer's nails, cuticles, and their skin. Technicians cut nails, trim cuticles, and apply lotion to the skin. Many customers choose to then have their nails painted. Additionally, nail salons offer nail tips, acrylic nails, and gels. Most also offer nail art as an option.
Facial Salons
Offerings for facial treatments are different from one location to the next. However, most salons that perform facials employ aestheticians. Their first step in working with a customer is to evaluate the customer's skin. They need to understand what type of skin and its current condition. Then, the aesthetician will clean your skin. After massaging your skin, they will apply different treatments to open the pores on your skin. Steps after that vary depending upon your skin and requests you have.
Skin Waxing
Removal of unwanted hair is a beauty treatment many seek. Waxing provides a smoother and longer lasting treatment than shaving. When you have your skin waxed, a layer of wax is applied to the unwanted hair. After the wax dries, it is removed. This step eliminates the hair to the root. Shaving only removes the hair follicles at the skin level. Sometimes, waxing leaves your skin irritated and red. Take this into consideration when you book your appointment if the redness would be bothersome to you.
Related Questions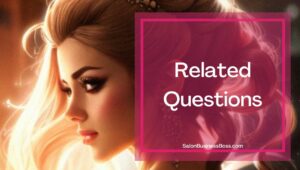 What is a mobile hair salon?
A mobile hair salon travels to your clients instead of your clients coming to your physical location. Stylists operating a mobile hair salon focus on cutting and styling hair. Some are able to cut men's, women's, and children's hair, which allows them to offer services to an entire family.
What is a mobile beauty salon?
A mobile beauty salon offers more styling options than traditional hair cutting. A mobile beauty salon's range of purchase options includes nails, make-up, and hair styling. Wedding or prom day group treatments enjoy the convenience of stylists coming to them.
Looking to start your own Salon? Get the documents you need to get organized and funded here.
Please note: This blog post is for educational purposes only and does not constitute legal advice. Please consult a legal expert to address your specific needs.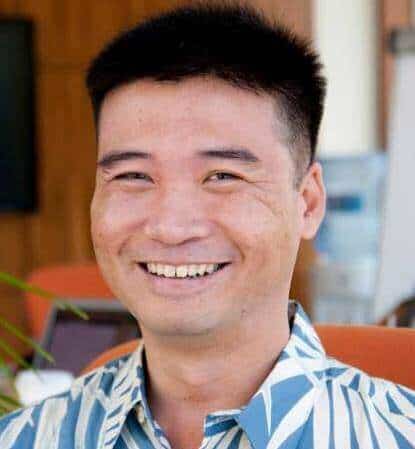 About the author. Entrepreneur and Salon Business Fan.
Hi! I am Shawn and I am a happy individual who happens to be an entrepreneur. I have owned several types of businesses in my life from a coffee shop to an import and export business to an online review business plus a few more and now I create online salon business resources for those interested in starting new ventures. It's demanding work but I love it. I do it for those passionate about their business and their goals. That's why when I meet a salon business owner, I see myself. I know how hard the struggle is to retain clients, find good employees and keep the business growing all while trying to stay competitive.
That's why I created Salon Business Boss: I want to help salon business owners like you build a thriving business that brings you endless joy and supports your ideal lifestyle.