The hair industry is an incredible business. Hair styling and beauty treatments are a trendy and innovative business. Most people have professionals assist them with their hair, providing many opportunities for those working in the hair industry to make money.
Top ways to make money in the hair industry include a thorough analysis of your business with an exploration of your scheduling process; pricing of your services and products; and a review of your operational costs. For each of these components of your business, there are ideas you can glean and personalize for your business.
Whether or not you are a salon owner or you rent a booth at a salon, annually you should revisit your business model. Understanding your market and business goals will provide the base for you to make more money in the hair industry. You are in an artistic field; it is time to reenergize your creativity and further develop your business. Keep reading for more.
Scheduling Customers
The first step in analyzing your business is to review your bookings for the past twelve months. Look for any cycles in your business. Categories of questions to explore include –
Which weeks are you busiest?
Which weeks are you slowest?
Is there a pattern to how the year flows?
Are there seasonal bookings?
Which day(s) of the week are busiest?
Which day(s) of the week are the slowest?
Is there any difference in the types of services – daily, weekly, or monthly?
Using this data, see where you should increase or decrease your hours of operation. If Wednesday mornings are slow, explore adding hours to the afternoons or evenings that are busiest.
Another way to look at your data, for slower hours of your schedule, consider running specials during that time. If you are open anyway and have the overhead costs to pay, offering a percentage off certain services can shift your clients to the time slots that you have open.
One more method to re-slot your business, are there certain services that always or rarely occur during different days, hours, or times of the year. If you are bringing in a manicurist on Tuesdays, but their schedule is not full, you should change the day of the week you offer this service.
Your next step in scheduling customers is to be sure they do not leave your shop without booking their next appointment. This will work to make certain that you have repeat business. Also from the customer's vantage point, there should be more options available to meet their needs in scheduling.
When scheduling the next appointment, consider developing patterns for different services. In your services, think about adding in refresher appointments. Customers could schedule a trim or touch-up on their color between full-service appointments. This can increase traffic to your salon, and it can help fill in some of the gaps in your schedule. For full-service appointments, create a cycle for different services that will balance out your schedule.
Pricing of Services and Products
Pricing can be a complicated process to consider. If your prices are low, often, you can increase volume. However, some customers view low pricing equates to low quality. Consider the market in which you are located as a component of your pricing. Check other salons in your area to discover what they are charging for services.
There is never a good time to raise prices. However, if you do not annually review your pricing schedule, you may be losing money. When you do increase your prices, you can offer specials to your customers. This way you are retaining your clients while gradually increasing your prices.
You can offer your customers a loyalty program for purchasing goods and services. This is also a way to encourage customers to try something new at your shop. For customers who only get their hair done at your salon, offer a reduced rate on a facial. This will increase the amount your current customers pay in your shop.
In addition, you can offer a membership program. Instead of billing customers the full amount at each visit, they pay a monthly fee. From this 'bank account' you withdraw the costs of their services. This produces consistent cash flow for you and provides a discount for customers for paying in advance.
As part of knowing your market, you need to review what types of services your customers want and can afford. You can ask your current clients to complete a survey. You may be offering services and products that do not appeal to your customers.
Review of All Your Costs
A component of your annual schedule review should also include listing all your expenses. Your costs consist of all your overhead expenses such as rent or mortgage, insurance, utilities, software programs, and ongoing repairs or capital costs. Once you have detailed each of these, explore options to save money.
Request new quotes for your insurances. Look into opportunities to bundle your software programs. If you own your location, is it time to refinance? Check with your utilities companies for any assistance they provide. Many utilities offer a free evaluation of your location with suggestions on how to reduce your usage.
Another cost component to review are the product lines you carry. Inventory that is not selling is just money sitting on your shelves. Be sure to take a physical count of all your products. This should be done on a routine basis, certainly more than annually. Every other month, at a minimum, your stock should be tallied.
Make sure you do not have boxes of supplies stuck in the back corner of any closets. A clean stockroom and organized shelves will help with making money from your products.
Related Questions
Why do people tip hairstylists?
Hairstylists earn tips because they are part of the service industry. Pay rates for most stylists are calculated with the expectation that they will also earn tips. The amount you pay for your haircut does not all go to the stylist, only a percentage of it does. That percentage varies by salon.
How much should you tip a hairstylist?
Typically, most Americans tip their hairstylist between fifteen and twenty percent of the bill. When calculating the tip, clients can do the math before state and local taxes are added in. Nor do clients typically calculate the tip on the total bill if they purchased products.
Do you need to tip all the assistants in a hair salon?
You should consider tipping all the people who work at the salon during your appointment. At some salons, a different person washes your hair and helps in other steps along the way. Tipping each of these service providers or apprentices from $2.00 to $5.00 is customary.
Looking to start your own Salon? Get the documents you need to get organized and funded here.
Please note: This blog post is for educational purposes only and does not constitute legal advice. Please consult a legal expert to address your specific needs.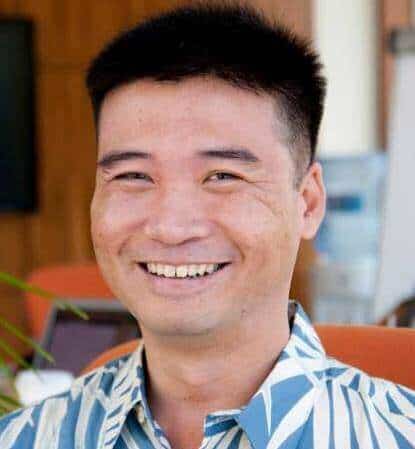 About the author. Entrepreneur and Salon Business Fan.
Hi! I am Shawn and I am a happy individual who happens to be an entrepreneur. I have owned several types of businesses in my life from a coffee shop to an import and export business to an online review business plus a few more and now I create online salon business resources for those interested in starting new ventures. It's demanding work but I love it. I do it for those passionate about their business and their goals. That's why when I meet a salon business owner, I see myself. I know how hard the struggle is to retain clients, find good employees and keep the business growing all while trying to stay competitive.
That's why I created Salon Business Boss: I want to help salon business owners like you build a thriving business that brings you endless joy and supports your ideal lifestyle.