When beginning any new business there are several items and pieces of equipment that you will need to buy and invest in.
When it comes to purchasing furniture and equipment for a beauty salon you need to consider each area. You will need a counter, computer, payment system, and seating in the reception area. While the salon section will require mirrors, counters, chairs, bins, and more at each different station. Hair washing and drying stations will be needed as well.
Understanding the Areas and Services Offered
While the list above may seem intimidating and extensive, it's not bad. You just need to sit down and consider each area of the beauty salon while ordering items. The reception, salon area, and washing/drying stations are the primary areas to consider. They can be found in any beauty salon so they should be a priority for you to furnish.
However, there are other areas to think about if you offer other services. Such as a waxing station if you plan to offer eyebrow waxing. Or a child chair and section if you plan to offer children's cuts to toddler and younger kids.
The Reception Area
The reception area of the salon is where your customer's first impression will occur. This means that it needs to be appealing to the eye, organized, and professional to display the type of business you run. So, let's break down the items needed to make this area successful.
The outside of the store is just as important as the inside in this case so that means signs displaying ongoing promotions, deals, and hours. A welcome mat is also a nice touch to make customers feel welcomed as they walk in the door. An open and closed sign could be nice for customers to see as well as it can allow people to easily see when you are open.
Then once they are at the door you need a reception desk, with a point-of-sale system and register, a telephone, and business cards. There should also be seating, tables, a coat rack, magazines, and a display of products that are for sale. This will keep customers busy while they wait and entice them to buy products they see.
Hair Stations
Each hair station will require the items we are about to cover. It is important to note that most salons will have between two to eight stations, depending upon the size of your salon.
A styling chair, cutting stool, floor mats, mirrors, utility trays, counters, heat styling tools, organizers, and the products used. The more expensive items in this grouping come from the mirrors and counters as tools and products can be found at more affordable prices to help offset the initial price.
Products for each station include serums, spray bottles, combs, brushes, shears, blow dryers, and dry shampoo. Let's not forget the curling irons, razors, straighteners, capes, towels, blending shears, sectioning clips, and trimmers too. A wide variety of tools is essential to obtain any good cut or style that a customer may request.
What are some must-haves for starting a salon business?
The Washing and Drying Station
While this section of the salon may seem insignificant to some, it is quite essential for any business that will be offering haircuts. Offering washing and drying services are one of the easiest ways to add on to a customer's bill at the salon. There is nothing better than having someone else wash and scrub your hair for you.
To make this station as good as it can be trash bins, a hair coloring bar, bowl hair traps for shampoo, products, storage, shampooing chairs, sinks, and drying chairs are necessary. Typically, about two to three of these set-ups are needed in a salon depending upon the size.
Several customers will go to a salon for a blowout or to have their hair washed and styled meaning that this equipment is a must-have. It can mean the difference between a customer scheduling an appointment with you instead of your competitor. Salons can be an incredibly competitive business, especially in smaller cities and towns, so operating at full capacity is essential.
Hair Dying Station
Another big service for salons to offer is hair dying and coloring services. These range from full- color jobs, highlights, low lights, to ombres, and more. There are so many different colors you can have done and different services that go with them. Most salons begin their coloring costs around seventy to eighty dollars with the price going up from there. Which means this is a big service to offer.
A full head of highlights or low lights can run someone anywhere from two hundred to five hundred dollars depending on the hair's length, the color requested, the amount of lifting needed, and the time it will take. Some colors and types even require multiple visits, making it a great service to offer.
Equipment needed for the service includes a hair steamer, color processor, dryer chairs, dryer units, and organizations for hair tools and products. A range of colors and developers are also required to ensure that you can match any color someone may request. Foils, trays, and brushes will be needed to, ensures that color can be applied properly and develop well.
Spa and Skincare Station
Self-care is a popular service nowadays as people are trying to better care for themselves. This means that spa equipment and skincare equipment may be essential to your salon if it is a full-service one.
Equipment that may be needed for this area includes trolleys, trays, carts, wax warmer, wax beads, skincare machines (ideally multifunctional ones), spray tan booth or machine, facial table, and a massage bed. This will ensure that you can offer all skincare or spa-related services that someone may be interested in, which can bring in a ton of money as well.
While this list may seem long and extensive, remember that it is in relation to a full-service salon. This means that they will offer any and all services that you can think of. Since that can mean several different services, it is key to have your employees be cosmetologists and estheticians who are trained in several different services and areas as they can do more for you.
As more people are caring about skincare and self-care now, they are also willing to pay more for the services offered. Gift cards and gift certificates can also be sold and given as gifts to friends and family, ensuring that there is a service for everyone.
Extras to Discuss
It is unrealistic and costly to have one to two employees in each area. This is why fully trained employees are essential to a smooth-running business as they can help where and when needed. It can also help with scheduling appointments and dealing with call-offs as each service requires its own type of training.
An esthetician is trained to do just about anything involving the skin from waxing services, to facials, superficial chemical peels, body treatments, and more. While a cosmetologist can perform services from cosmetic procedures, haircuts, hair treatments, hair coloring, therapies, and more. Between the two types of trained employees, any service can be offered to your clients making your business even more accessible.
It is important to keep track of services and items that your clients and customers are requesting, as this will allow you to cater to them. You do not want to be the salon that is missing a well- earning service or two. This is why feedback and reviews will be needed to ensure that you are doing the best a salon can.
Employees are another topic briefly discussed but you should hire someone to help with items such as marketing, public relations, social media, or displays around the salon. The role could be part-time or full-time depending on the time of year and needs of the business, but it is essential to attracting clients and gaining exposure.
This is our extensive list of equipment that a beauty salon will need to open. Each area will require different equipment depending on the service offered from the reception counter to the hair cutting station, coloring, spa services, and more. A range of chairs, tools, products, counters, and additions may be needed to ensure that all services needs are met.
Related Questions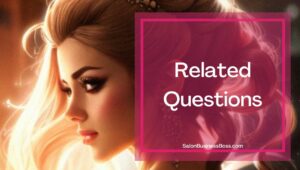 1. Do I need to purchase all of these items when opening a new salon?
The short answer to this question is no, you do not need all of the items mentioned. If you are only offering hair-related services then you do not need to worry about waxing stations, manicures, or pedicure equipment. The more services you offer, the more equipment you will need to initially purchase. You could also offer more services as you gain clients.
2. How do I gain and retain my clients?
Before you open your salon, you need to start advertising your services early on. This should take place on social media, through word-of-mouth marketing, and in your local community. It will allow you to gain exposure and allow the public to learn about your new salon and the services you will be offering them. Also offering promotions and events can help retain clients and have them keep coming back to you.
3. How do I find products to sell in my salon?
You can go on Google and look up well-known salon brands and chances are they will have a wholesale section on their website. You can then go on and submit a request to become a vendor for their products. Once approved, you can pick your products, place your order, and set them out to sell once they arrive.
Looking to start your own Salon? Get the documents you need to get organized and funded here.
Please note: This blog post is for educational purposes only and does not constitute legal advice. Please consult a legal expert to address your specific needs.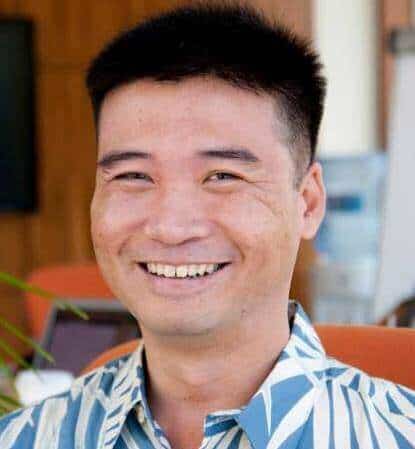 About the author. Entrepreneur and Salon Business Fan.
Hi! I am Shawn and I am a happy individual who happens to be an entrepreneur. I have owned several types of businesses in my life from a coffee shop to an import and export business to an online review business plus a few more and now I create online salon business resources for those interested in starting new ventures. It's demanding work but I love it. I do it for those passionate about their business and their goals. That's why when I meet a salon business owner, I see myself. I know how hard the struggle is to retain clients, find good employees and keep the business growing all while trying to stay competitive.
That's why I created Salon Business Boss: I want to help salon business owners like you build a thriving business that brings you endless joy and supports your ideal lifestyle.