Opening a beauty salon is a lot of work and very time-consuming. There are many pieces to put together for it to all fall in place. Some of the things are as simple as making sure you have the time in your life necessary to put in all the work. Other things include decisions on Insurance, Equipment, Vendors, Location, Staffing, and more.
A salon requires adequate staff and the ability to perform the necessary tasks for its clients in a timely, pleasant and professional manner. The salon will need to have products like shampoos, conditioners, volumizing sprays, hair gels, hair sprays, and much more. These are the products that will be used on clients as well as for sale to clients. The salon must have equipment such as chairs, shampoo bowls, hairdryers, storage cabinets, and a front desk as well as a cashier, a credit card machine, and more.
Equipment
The equipment you will need will vary from stationary to mobile equipment, meaning that the stationary equipment stays in place at the salon and the mobile equipment can be items you purchase for stylists to use if they do not have their own.
Some of the stationery items are:
Salon Chairs for hair cutting and styling.
Salon Chair Mats
Bleach Safe Salon Towels, towels should be bleach safe to allow for sanitizing after every use.
Mirrors
Lighting throughout the salon, over salon chairs and stations as well as in the reception area.
Stations each stylist will need to have a station to work at, after deciding how many stations you can fit in your salon or how many stylists you want to have buy accordingly.
Power Sources, plenty of sockets, and extension cords to properly run all necessary equipment. Make sure that they are GFI since there will be water running throughout the salon.
Hairdressing Capes for covering your clients.
Shampoo Chairs these chairs recline back and are separate from the salon chairs. You will need one for each shampoo station in your salon.
Shampoo Bowls these sinks will have an area for your client to lay their neck back into while your wash their hair, there will need to be one at every shampoo station.
Hair Dye mixing bowls
Hair Dye coloring brushes
Hair Dye coloring gloves
Hair color processing caps
Color powder lightner
Color activating lotion
Liquid hair toner
Cream developer
Semi-permanent hair color
Conditioning cream color
Demi-permanent hair color
Hairstyling clips
Stylist aprons
Salon trolley carts, one per station.
Heat resistant styling mats one per station.
Diffusers
Detangling combs
Round hair brushes
Rollers
Rods
Curling irons
Hood Dryers are used for setting hot rollers, adding heat to a bleaching process, or drying a client while you start on the next.
Reception Desk
Reception Seating
Reception Decorations, this is the first impression of your salon make it inviting and pleasant to the eye.
Magazines, it is always good to have subscriptions to hair magazines so clients can look through them for inspiration.
Retail shelving and Product Display cases, make it easy and visually appealing for clients to see and find products to purchase during their visit, this is a great way to add income to your salon.
Washer and Dryer, unless you want to send all your towels out weekly to be laundered, it is more cost-efficient to have a washer and dryer in the salon to maintain the dirty towels.
Sanitizing equipment and materials, these items are essential for a clean and healthy experience.
Pedicure Chairs
Pedicure Tech Stools
Pedicure Tech Cart
Manicure Table
Manicure Client Chair
Manicure Tech Chair
Pedicure Tools
Manicure Tools
Waste Bins
Cleaning Products
Bathroom Supplies
Wall Art
First Aid Kit
Music System
Administrative Equipment, including a register and/or a computer that allows you to keep track of daily receipts. A credit card machine, a schedule book for each stylist. Having a computer that you can use for all of these is the most convenient.
Phone
Mobile equipment that may be stored for when necessary if a stylist needs them are:
Haircutting scissors
Hair razors
Hair trimmers
Combs
Brushes
Products to be used on clients.
Check out these extra services you could offer at your salon!
Products
When you walk into a salon, you will typically see a set up of products on display that the salon is selling. Most if not all of these products are the same ones that the stylists are using during their appointments, it makes it a much better selling point if a client can already see what the products are doing for them.
Typical products include:
Shampoo
Conditioner
Hair Spray
Hair Gel
Volumizing Spray
Hair Smoothing Cream
Brushes
It is important to choose the product your salon will use based on demographic prevalence.
Staff
Choosing your staff can make or break your new salon. A stylist not only has to be talented with their skills in hair, but also be a people person. Every stylist will come with their own set of skills, mannerisms, personality, morals, and work ethic. You will need to make sure the people you hire to work in your salon not only match your personality but also can relate in a kind and professional manner to the clientele you are looking for.
Depending on what type of employment you offer this can be a tricky spot for some people. If you are hiring a stylist to be on staff, you will have more control over the type of work they do and how you feel they are representing you and your salon. If you are hiring stylists that will be renting chair space from you and bringing in their clients while taking on new ones, this may be more difficult.
Remember it only takes one bad review from a client who has a poor experience with a stylist to compromise your entire business.
Licensing and Insurance
A salon needs to have a licensed professional to own and operate it. Without proper licensing, the salon is at high risk of being closed. Along with licensing having business insurance is an essential item, without proper business insurance you put yourself and your business at risk for financial hardship if there were to be an unfortunate incident at the salon.
Website
A website to feature your salon is a great way to share information regarding your new salon as well as immediate and reliable information for prospective clients on hours of operation, directions, and what services are offered.
With Smartphones a website can also be viewed as the whole site or simply list the contact information, directions, and hours. This is a great way to get new clients who are looking for a place to go while they are out of town or just out for the day.
When you have a good website you will receive great benefits if you can maintain it. You will need to keep the site updated with offers, stylist profiles, and the comment and review section. The comment and review section is where many prospective clients will decide on whether or not they feel your salon fits their needs.
There are many must-haves to own and operate a professional beauty salon. Making a checklist of these things and others will help you have a strategical and balanced to-do list that can be completed more efficiently and with less stress.
Related Questions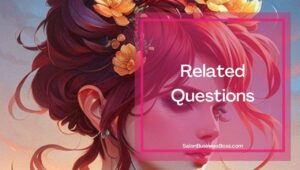 1. Is it possible to open a successful salon with limited services?
The answer is yes, however it is important to have a plan to expand and offer a complete set of services if you want to compete with other salons in the area. Starting a salon with simple hair services will allow you to get up and running and start getting clients. When your finances improve expanding to offer services such as manicures, pedicures, and even brow services will increase your prospective client pool as well as your profits.
Even when opening a salon in this fashion, to help elevate your salon and your profits make sure to have products to sell for the services you do provide. This will help to establish the necessary profits to help your business strive as well as expand in a quicker tie frame.
2. Is opening a beauty shop expensive?
Yes, opening a beauty salon can be very costly. Depending on whether you are buying a salon from a previous owner or starting from scratch you can plan on spending between $40,000.00 and $350,000.00. It is oftentimes cheaper to purchase a salon that has been previously owned due to many of the must-have stationery items will already be in place. Stationary must-have items are one of the largest expenses you will encounter when opening a beauty salon.
3. Should I rent out chair space to stylists or hire them through the salon?
This decision has to be made with all the information you can gather. When hiring employees you are required to take care of all things related to their pay such as taxes, workers compensation, Social Security, unemployment, and all end-of-the-year tax information. You are also responsible for how much they charge for their services. Your salon will have set prices for every service and the stylists working there will all make the same amount of money per service. This means that you will also be held responsible for injuries filed through worker's compensation as well as unemployment if you are in a position you need to lay someone off, or they quit or get fired and try to receive compensation.
When you hire stylists that rent chairs from your salon, they have more control over what they charge for their services. They are also not under the umbrella of the salon that will cover things like worker's compensation and unemployment. However, if there was an unforeseen accident involving the stylist they can sue the business for compensation, this is a very important reason to also be covered by business insurance.
Looking to start your own Salon? Get the documents you need to get organized and funded here.
Please note: This blog post is for educational purposes only and does not constitute legal advice. Please consult a legal expert to address your specific needs.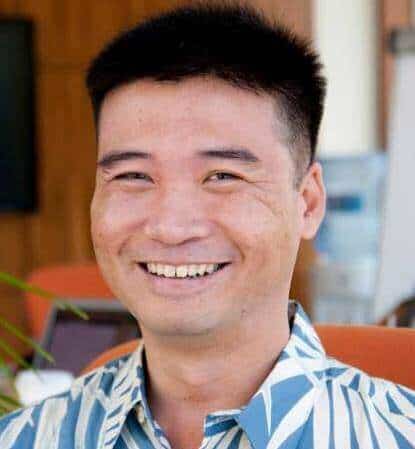 About the author. Entrepreneur and Salon Business Fan.
Hi! I am Shawn and I am a happy individual who happens to be an entrepreneur. I have owned several types of businesses in my life from a coffee shop to an import and export business to an online review business plus a few more and now I create online salon business resources for those interested in starting new ventures. It's demanding work but I love it. I do it for those passionate about their business and their goals. That's why when I meet a salon business owner, I see myself. I know how hard the struggle is to retain clients, find good employees and keep the business growing all while trying to stay competitive.
That's why I created Salon Business Boss: I want to help salon business owners like you build a thriving business that brings you endless joy and supports your ideal lifestyle.