Adding quick and easy services to your salon menu is a sure-fire way to generate extra and consistent revenue for your salon. These services take about 30 minutes or less and provide an all-around beauty experience that will motivate your patrons to come back to your salon regularly, even between hair styling appointments.
The extra services you can offer at a hair salon are:
Hair hydration services, waxing, eyebrow tinting, up-do services and treatments geared toward men are a great way to increase your money inflow while making clients feel like you really care about their appearance. It's easy to offer these additional services as it doesn't take much effort on your part to add these treatments to your salon's menu, and most of these services take less than 30 minutes to complete which won't overload your schedule.
Hair Hydration Services
If a client has color treated their hair or you live in an arid climate, offering hydration services is an easy and quick add-on that can be tacked on to a regular hair wash before the cut. Hydration masks and special conditioners are specifically designed to help moisturize otherwise brittle hair, and it will leave your client's hair feeling silky and soft.
The product is applied after a normal shampooing and before the regular conditioner is added. It is left on for about 5 minutes before it is rinsed out, and the entire process will only add an extra ten minutes to the salon service. You can even offer different levels of hydration, charging a fee based on the product used, which is a great opportunity to educate your clients on some of the products you use and sell in the salon. This is a win-win for both you and the client as it improves hair health and offers another chance to make a little more money during the hair washing service that you already offer.
Waxing
Lots of clients that are looking to have their hair cut are also interested in having body hair removed, and you've probably noticed that people will inquire about waxing services frequently as they come in for haircuts.
There are two different kinds of waxes you can choose from when deciding to add a waxing service to your salon's menu. Hot wax is applied against the hair growth and the wax is pulled off quickly without the help of linen or paper. Warm wax is another option, and it can be a little more comfortable for patrons, although it isn't as efficient as hot wax. Warm wax is cheaper, though, which will help with the overhead created by having to buy waxing supplies. Warm wax is applied in the same direction as the hair growth, and linen or paper is applied to the wax. The wax is then ripped off using that paper or linen as a grip, which removes the hair from the desired area.
Waxing is a lot more involved than just removing some eyebrow hairs. Some people seek to have their entire body waxed, or specific areas of their body that aren't necessarily their face, so having a private space or a curtain to wrap around the waxing area is important. Maintenance waxing is required every four to six weeks, so this is an easy service to offer to keep clients coming in on a regular basis.
Eyebrow Tinting
Clients that are dyeing their hair usually want their eyebrows to match their hair color. This is especially true in the case of blondes and redheads, as dark eyebrows gives away the fact that their hair color is not natural.
This service needs to be repeated once per month, so this is another great way to get regular and repeat clients into the door on a set schedule.
Up-Do Services
An up-do isn't necessarily what you're imagining. It doesn't have to be a complicated process that eats up a bunch of time, and frankly, the average customer isn't looking for a hairstyle suitable for a prom or wedding; they want something effortless yet clean that can be worn at work or for a casual get-together.
The great thing about a quick up-do is it is easily added on to the end of any hair styling service and it takes about 15 minutes. The only supplies you need are bobby pins and hairspray, which you have undoubtedly already supplied to your stylist. This is an easily sold add-on that involves little effort and will keep your clients happy.
Services Geared Toward Men
While most salon owners know that their main clientele is women, offering services for men is a great way to engage the other half of the population that you may have overlooked. Some men are seeking services beyond what's offered at a simple barber shop, and your well-equipped salon can deliver on these desires.
Things like beard and head balms, beard trimming, shampoos and beard blow out services will help you engage men with your salon. Your female clients will be inclined to bring their significant others and family members with them to receive a treatment while they are serviced, which is a quick and easy way to generate regular income for your salon that you might otherwise miss out on.
Conclusion
Even though you've established your business to service people's hair needs, it's imperative that you consider the other opportunities for revenue that present themselves to people interested in your services. It's important to remember that most clients want to experience a one stop shop beauty experience and will add on extra services if you offer them.
Making a client feel pampered and luxurious will keep them coming back for more by increasing client loyalty, and the added cash intake during hair appointments will help you generate even more money for your salon.
Related Questions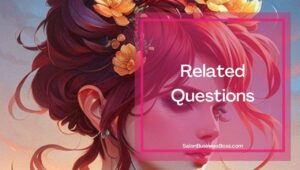 What is a hot towel treatment?
A hot towel treatment involves placing hot towels on the face, neck, hands, shoulder and legs of a client. The towels are dampened then placed in a special towel heater, and the hot towels are then draped around the client in the areas you want to treat. It relaxes clients and makes them feel like they're being pampered at no real cost to you.
What is hair tinsel?
Hair tinsel is a shiny adornment added to braids or clumps of strands to create a shiny and radical appearance in your client's hair. It creates pieces of "hair" that are vibrant colors, like pinks, purples, blues and sparkly silvers. Clients will ask for this temporary hair style for special events like birthday parties, proms and nights out on the town.
Looking to start your own Salon? Get the documents you need to get organized and funded here.
Please note: This blog post is for educational purposes only and does not constitute legal advice. Please consult a legal expert to address your specific needs.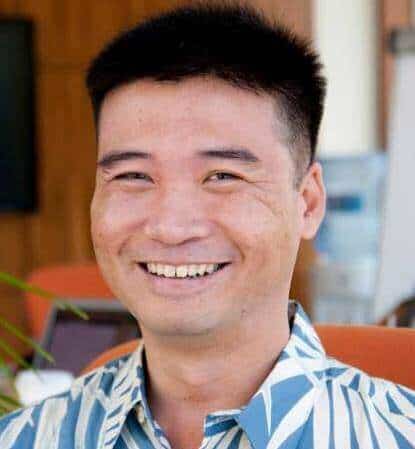 About the author. Entrepreneur and Salon Business Fan.
Hi! I am Shawn and I am a happy individual who happens to be an entrepreneur. I have owned several types of businesses in my life from a coffee shop to an import and export business to an online review business plus a few more and now I create online salon business resources for those interested in starting new ventures. It's demanding work but I love it. I do it for those passionate about their business and their goals. That's why when I meet a salon business owner, I see myself. I know how hard the struggle is to retain clients, find good employees and keep the business growing all while trying to stay competitive.
That's why I created Salon Business Boss: I want to help salon business owners like you build a thriving business that brings you endless joy and supports your ideal lifestyle.