It is time for a change; you want a new look. One of the best ways to change your appearance and create a new you is to alter your hair. Now, you are wondering – should you go to a barbershop or a hair salon? It depends upon what type of changes you would like done to your hair.
Barbershops and hair salons both will cut your hair. Five differences between a barbershop and hair salon include: training required for barbers and stylists, equipment used, services provided, products sold, and the atmosphere.
Either location, a barbershop or hair salon, has licensed professionals. Both shops will have experts who can offer you options and ideas. Continue reading for information on the differences between both. Then go get styled!
Training
Both barbers and hairstylists participate in intensive training. Components of the training include the use of the equipment, services provided, products sold, and creating an atmosphere at each type of shop. Barbers and hairstyles both attend classes to learn about their trades. And both groups of professionals participate in real life experiences to solidify their skills.
Historically, barbers have cut men's hair. Therefore, their training and experience focuses on cutting shorter hair. Barbers are also taught how to give a close shave with a hot lather. Trimming of beards and mustaches is another component of the instruction that they receive. Effective use of tools necessary to perform these tasks is included in the classes and practice.
Barbers are knowledgeable about what men want in a haircut. Once they have passed their classes and are licensed, they continue their training to stay current with any new trends. Many barbers are men; most of their customers are men. As a professional, regardless of their gender, with their knowledge and experience, they will help their customers with decisions on a style.
Hairstylists' training encompasses styling, cutting, and coloring. In their training, stylists learn how to suggest hairstyles that will complement a customer's facial structure. They learn how to take into consideration the customer's complexion and age. These factors can influence suggested styles and hair coloring.
Stylists' training includes working with hair of varying length. Longer hair can add more complexity to styling. Practice and training to address ways of styling hair of differing lengths is part of the practice a stylist performs in training.
Hairstylists do not always have a menu of specific styles to create. While there are some traditional styles often used for weddings and proms, stylists craft distinctive looks for each client.
Equipment
There is some common equipment that both barbers and hairstylists use throughout the day. Similar items consist of cutting capes, cutting combs, and disinfection and cleaning supplies. Other frequently used tools can vary between barbers and stylists. The different tools are needed to obtain the distinct results that the customers of each expect.
While barbers may use more than what is listed here, typically these tools capture the essentials.
Scissors – Used to trim hair, beards, and mustaches, straight-blade hair shears are a versatile tool. There are a number of sizes and handles from which a barber can choose. Barbers need to consider selecting shears with the comfort of their hands in mind.
Open or cut-throat razor – Another adaptable piece of equipment, barbers have had razors in their repertoire for eons. Straight razors are utilized on cleaning necklines, shaping beards, and for a close shave. Straight razors create texture in one's hair, which adds volume.
Barber comb – The teeth on these combs are a mix of fine and thicker teeth. With these combs barbers can create even cuts for their customers.
Electric trimmers – Interesting and creative designs can be created using an electric clipper. Blades are formed so they can follow the outline of a customer's head. These trimmers can precisely edge a customer's neckline and/or beard.
Brush – Since barbers frequently shave their customer's neck, this can leave a customer with an itchy neck. A duster brush more efficiently catches those stray hairs than using a towel.
Nose trimmer – While this is not an essential, its use is appreciated by those who need the trim!
Hairstylists can have a longer list of essential equipment due to the requests by their clients. While the list is not all inclusive; it will provide a solid base for a stylist.
Hair shears – There are several different size shears that stylists can choose from. Hairstylists should consider selecting ones that are ergonomically designed. Shears are the basic tool to create amazing hairstyles. Different length blades on scissors will produce several options for design.
Thinning shears – Used during the finishing part of a hair design, thinning shears taper and reduce the thickness in customer's hair. These shears can also be used to create texture, which aids in the number of styles that can be offered.
Blow dryer – With a styling brush, blow dryers are a key part of styling; they let stylists straighten and smooth hair or add volume.
Curling wands – Adding waves to straight hair can be done with curling wands or curling irons. They can also be used to straighten hair as well.
Sectioning clips – Supporting a stylist's ability to work on selected areas, sectioning clips assist in cutting, styling, color applications, and blow drying.
What about mobile hairdressing? What equipment do you need?
Services Provided
Deciding between barbers and hairstylists is based on the services you want. People seeking a quick and efficient, often no frills, haircut, will usually find their needs are met at a barbershop. Traditional styles, such as buzzcuts, high and tights, or flattops, are some of options available with a barber. If beards or mustaches needs a trim, a barbershop can make that happen. A hot lather and shave with a straight edge razor will be available at barbershops with experienced barbers.
Otherwise, finding a hair salon would be your best option. At a salon, you can request a new color for your hair or highlights to brighten your current hair color. Stylists can suggest new looks for you to complement the season of the year. Salons are known for their more pampering appointments.
Products
Salons offer a variety of shampoos, conditioners, styling gels, and hairsprays. Most salons offer different brands. Through the mix of styling products and brands, stylists can recommend products that best complement one's hair type, color, and style.
Specialty men's products are available for purchase at a barbershop. Hair gels and pomades will let a person coif their hair to accentuate their style. A barbershop that offers a hot lather shave will usually sell that shave product as well. Barbers can provide guidance when selecting products.
Atmosphere
Many men have that special memory of their first barbershop haircut with their dad. Some barbershops are the neighborhood gathering spot. People stop in to talk about local and national sports. Often, people who get their haircut at a barbershop keep it short, which requires more frequent visits. This adds to the opportunity to develop a collegial atmosphere.
At shops like this, customers will stay and visit after their hair has been cut. Or people will drop in to talk about the latest game or upcoming games even if their hair does not need cutting. Shops like this offer an opportunity to relax and enjoy other people's company. Many barbershops do not require appointments, which make them more of a gathering place. Barbershops have an open-door policy and welcome all.
Other shops are focused on efficiency. It is about haircuts and no other frills. Check around your area and try different shops. Select a shop in which you are most comfortable. You also want a barbershop where the barber can cut your hair to meet your desires.
Salons do require appointments; visits in a hair salon are usually longer than a barbershop.
Related Questions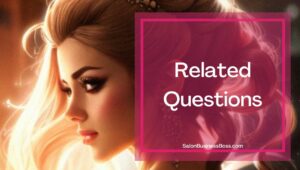 What is a master barber?
Master barber's meaning varies from state to state. In some states, a master barber is someone who has had their license for more than ten or twenty years. In other states, to be deemed a master barber, a licensed barber must pass a state exam.
Do hairstylists need to renew their licenses?
Yes, hairstylists must renew their licenses at set intervals. In most states, renewals occur every one to two years. Each time a stylist renews their license, there is a fee. The amount of the fee depends upon the state and frequency of renewal. Fees and timing are decided by state licensing boards.
Do barbers need to renew their licenses?
Yes, barbers are required to renew their licenses to continue their work. State boards of barbering determine the frequency. In most states, barbers must renew their licenses annually or every other year. Often there is updated training required as part of the process.
Why do barber shops have red and white barber poles?
Barber shops' red and white poles are a connection to their past. The red stripe is symbolic of blood, and the white stripes signifies bandages used to stop the bleeding. In the Middle Ages, barber-surgeons performed bloodletting. In their surgeon roles, they would cut open patients' veins to let blood drain.
Looking to start your own Salon? Get the documents you need to get organized and funded here.
Please note: This blog post is for educational purposes only and does not constitute legal advice. Please consult a legal expert to address your specific needs.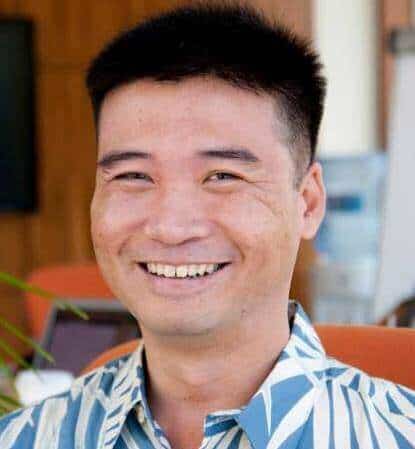 About the author. Entrepreneur and Salon Business Fan.
Hi! I am Shawn and I am a happy individual who happens to be an entrepreneur. I have owned several types of businesses in my life from a coffee shop to an import and export business to an online review business plus a few more and now I create online salon business resources for those interested in starting new ventures. It's demanding work but I love it. I do it for those passionate about their business and their goals. That's why when I meet a salon business owner, I see myself. I know how hard the struggle is to retain clients, find good employees and keep the business growing all while trying to stay competitive.
That's why I created Salon Business Boss: I want to help salon business owners like you build a thriving business that brings you endless joy and supports your ideal lifestyle.