To be an effective mobile hairdresser you need to keep take your essential equipment with you. Take stock and make sure you understand what is needed for your client base before gathering your tools.
For a mobile hairdresser your equipment should consist of:
Carrying Case
All-Purpose Shears
A Light-Weight Hair Dryer
Paddle Brush
A Variety Combs
Sectioning Clips
Curling Iron
Razor
Bobby Pins and Rubber Bands
Flat Iron
Products
To be a mobile hairdresser keep, a carrying case, all purpose shears, a light-weight hair dryer, a paddle brush, a variety of combs, hair clips, a curling iron, a razor, a circular brush, rubber bands, a flat iron and essential hair styling products.  Making sure you have the right supplies on hand ensures that you can perform your job to it's fullest. Having everything together in a carrying case helps you to be always ready to go. It also gives your client's a look at just how professional you are, use your carrying case as a brief case.
When it comes to being a mobile hairstylist, what you take with you should be just what you need. You don't want excessive supplies bogging you down, making your carrying case heavier. So the supplies you keep in it should be limited. All-purpose shears are a good start, they are for all cuts you will have to perform, also, keep with you a light-weight hair dryer. As well as a variety of clips and combs with  along with the styling supplies you will need to get the job done.
1. Carrying Case
To keep your equipment close at hand and always ready to go a carrying case is important. When you get a job you can just pick up your organized case of supplies and head out. All the while you are sure that you have everything you need. There are many different styles of carrying cases, above all look for something long lasting, because it will get a lot of use.
2. All Purpose Shears
Look for a professional shear of about 6.25". You will also want them to be ergonomic, for comfort so you will have slower fatigue of your most important tools, your hands. They will also need to be large enough to be versatile and able to perform multiple types of cuts. This length of shears are small enough for layering jobs while still being largeenough to tackle cuts like one length bobs.
3. A Light-Weight Hair Dryer
You want your hair-dryer to be light enough for all day use. Also, look for something that dries fast and doesn't damage hair.
4. Paddle Brush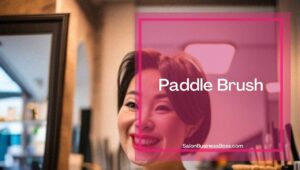 This brush detangles hair like a pro. A paddle brush is also, great to use while blow drying. Which is an essential task for styling.  These brushes are essential for giving hair volume without making your client's hair frizzy.
5. A Variety of Combs
The bigger variety of combs you have in your arsenal the better. Choose either ivory or black colors to create a greater contrast between hair and the comb. There are so many combs to choose from, really what you choose is dependent upon the services you specialize in. Such as if you do a lot of hair coloring, a wide-toothed comb is a good choice, they are useful for distributing the hair dye equally on and throughout hair.
6. Sectioning Clips
Clips are used to divide hair for styling, coloring, and cutting. Just think how difficult color jobs would be without clips. Dry sectioning clips are preferred because they can be used on both wet and dry hair. Clips come in all different types. They are made with metal, plastics and come in many different colors, shapes and sizes.
7. Curling Iron
1" curling iron is a good size for creating a variety of different styles. When choosing a curling iron look for something that retains the moisture in your client's hair. You would hate for your curling iron to cause over-dryness.
8. Razor
Razors are great for adding texture to a fresh cut. When getting a razor also keep ergonomics in mind, just like when with shears.
9. Bobby pins and Hair ties
Bobby Pins and hair ties are a given in a stylists tool kit. You need to be able to keep up dos and braids in place. These are especially important if you work a lot of weddings.
10. Flat Iron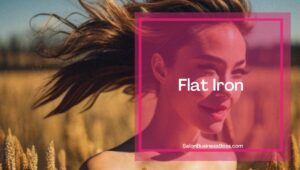 Flat Irons are not only useful for straightening hair. They can also be used for adding definition to waves/curls. They are also great for controlling frizz and when you are looking to buy one keep an eye out for irons that won't damage hair.
Learn more about the costs of opening a beauty supply store!
11. Products
Products such as hairspray and hair gel are your bread and butter. You will probably want to carry as many additional products with you as possible. But still try to limit what you add to your carrying case. Stick with products for your specific clientele.
There are so many supplies that hairdressers use on a day-to-day basis, in this list I have narrowed down essentials for traveling stylists. Be sure to take along a variety of combs, all-purpose shears and a light weight blow dryer. Those three alone you will be using quite frequently. The products you carry are also very important, they can easily take up too much space if you do not prioritize what you need for your client base. So be sure to be thoughtful with your selections.
A flat iron is versatile and does a lot of work in the frizz department. Also, keeping a versatile curling iron with you is important because you want tool that can create any type of curl the client requests. When bringing a long a razor, be sure it is comfortable in your hands, but kept sharp and ready to use, just like your all-purpose shears. Look for a carrying case to keep it all in, you need a good size and one that won't easily break with constant use. There are a huge variety of colors and types of carrying cases to match your exact style and needs.
Related Questions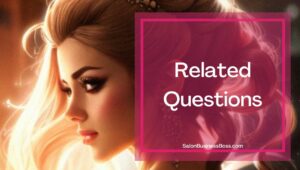 How do you keep combs clean/sanitized as a stylist?
Soak combs in warm soapy water, and then use a soft brush to scrub the comb clean of any build up. This cleaning method can also work for brushes depending on the material they are made with. Wood brushes you will want to soak for less time, so consider avoiding wooden brushes for easy cleaning. There is also, solutions you can purchase for the complete sterilization of your tools.
How do you clean curling irons/straightening irons?
Rubbing alcohol is your best friend when it comes to cleaning these tools. It works great when applied with a cotton pad to remove excess oils that hair naturally gives off. It also is great for removing build up from additional hair products that may make your tools sticky.
How do I gain more client's as a traveling stylist?
Networking in a salon environment is a great way to get started building your client base. Also, make sure you are using social media to it's fullest. Always keep your Facebook and Instagram up-to-date and update your location on both pages, so if client's go looking for you they can find you.
​
Looking to start your own Salon? Get the documents you need to get organized and funded here.
Please note: This blog post is for educational purposes only and does not constitute legal advice. Please consult a legal expert to address your specific needs.
Sources:
https://www.samvilla.com/blogs/hair-tutorials/must-have-hairdressing-tools-equipment-list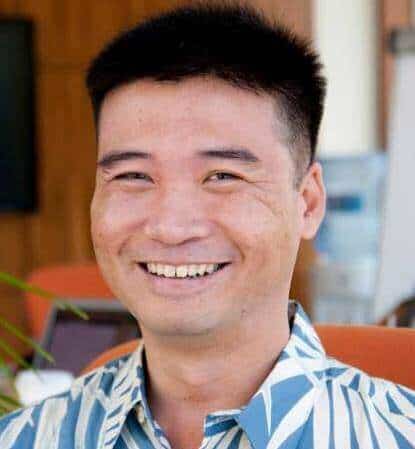 About the author. Entrepreneur and Salon Business Fan.
Hi! I am Shawn and I am a happy individual who happens to be an entrepreneur. I have owned several types of businesses in my life from a coffee shop to an import and export business to an online review business plus a few more and now I create online salon business resources for those interested in starting new ventures. It's demanding work but I love it. I do it for those passionate about their business and their goals. That's why when I meet a salon business owner, I see myself. I know how hard the struggle is to retain clients, find good employees and keep the business growing all while trying to stay competitive.
That's why I created Salon Business Boss: I want to help salon business owners like you build a thriving business that brings you endless joy and supports your ideal lifestyle.